It's funny how the world works, one day you're sitting with your friend discussing how a quality Panama Hat is absolutely essential for the upcoming summer – the next an email lands in your inbox inviting you to meet a man who imports and sells some of the finest Panama Hats in the country.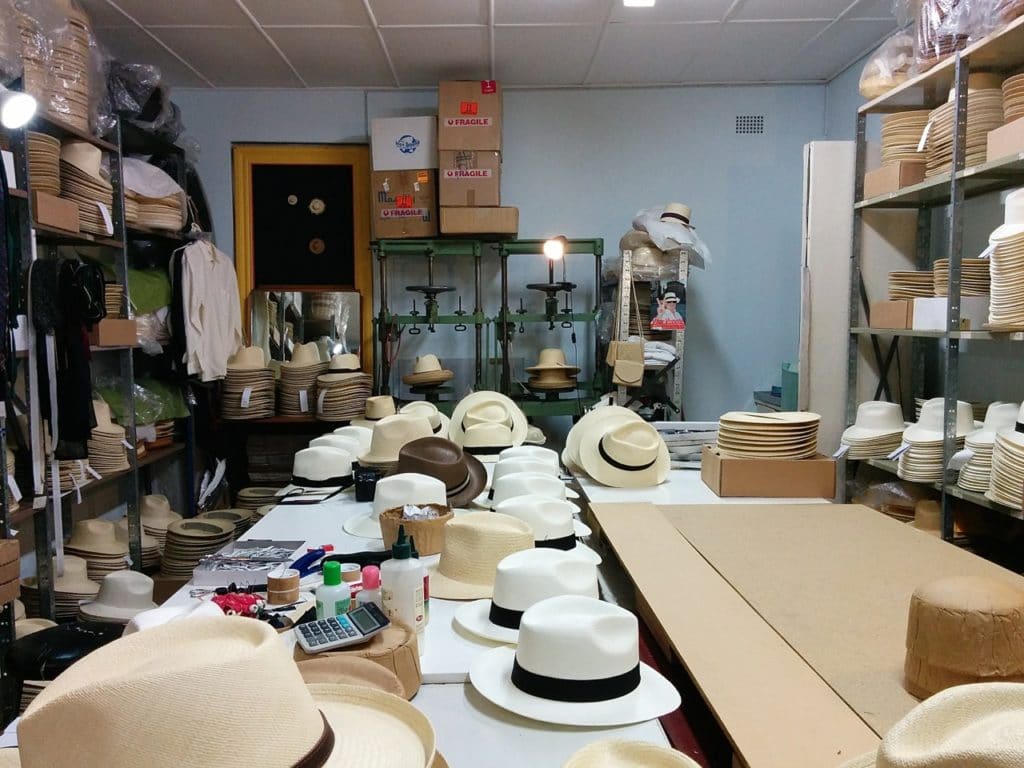 Earlier this week I headed to Castle Cove in Sydney to a small workshop belonging to Mr Camilo Haffar, the owner of The Original Panama Hat Company. Camilo has been importing Panama Hats for over 20 years and chatting to him yesterday was one of the most interesting things I've done since starting the website two years ago.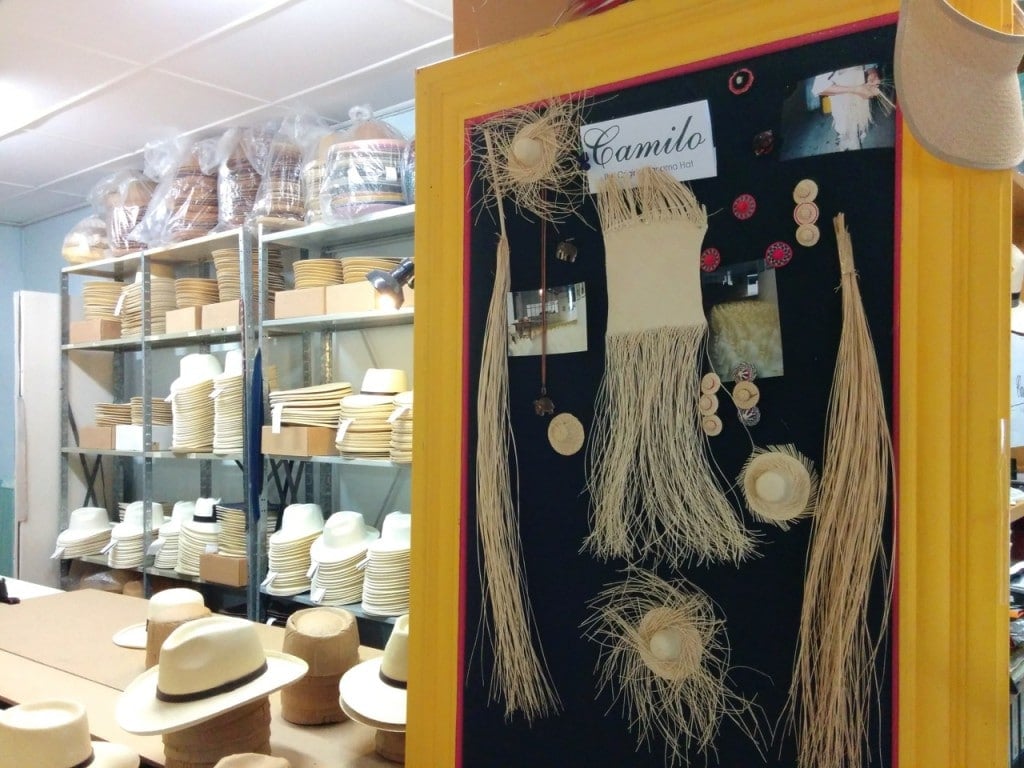 Fast facts about Panama Hats:
– The Panama Hat does not come from Panama but from Ecuador, where it's still hand woven today after thousands of years by the Indians of that country, in the same traditional way as taught by one generation to the next.
---
---
– The Ecuadorian Panama Hat first came to the attention of the world when workers building the Panama Canal wore them for protection against the Sun. It was then taken to Europe in the early 1900's where it became a fashion accessory immortalised by the likes of Vincent Van Gogh and more recently Humphrey Bogart.
– The quality (and price) of a Panama Hat depends on the weave – a finer weave indicates a better quality product. In most cases there are around 3 grades, Fino, Fino Fino and Super FIno however this isn't regulated and sellers can self grade their own products.
– Panama Hats are woven from the leaves of the Paja Toquilla plant which only grows in two regions of Ecuador. The young leaves are cooked, split, dried, classified, treated, often dyed and then woven by hand.
– Montecristi is not a brand but a town in Ecuador, known for the production of the finest Panama Hats (much like Champagne in France). Unlike Champagne, there is no regulatory body to monitor the quality of hats being produced in Montecristi and some Panama Hat sellers use the word 'loosely'.
– Sadly it's a dying art. There are only 4 true master weavers still with us today. These four men are responsible for the finest quality Montecristi Panama Hats in the world fetching obscene prices across the world upwards of $45,000.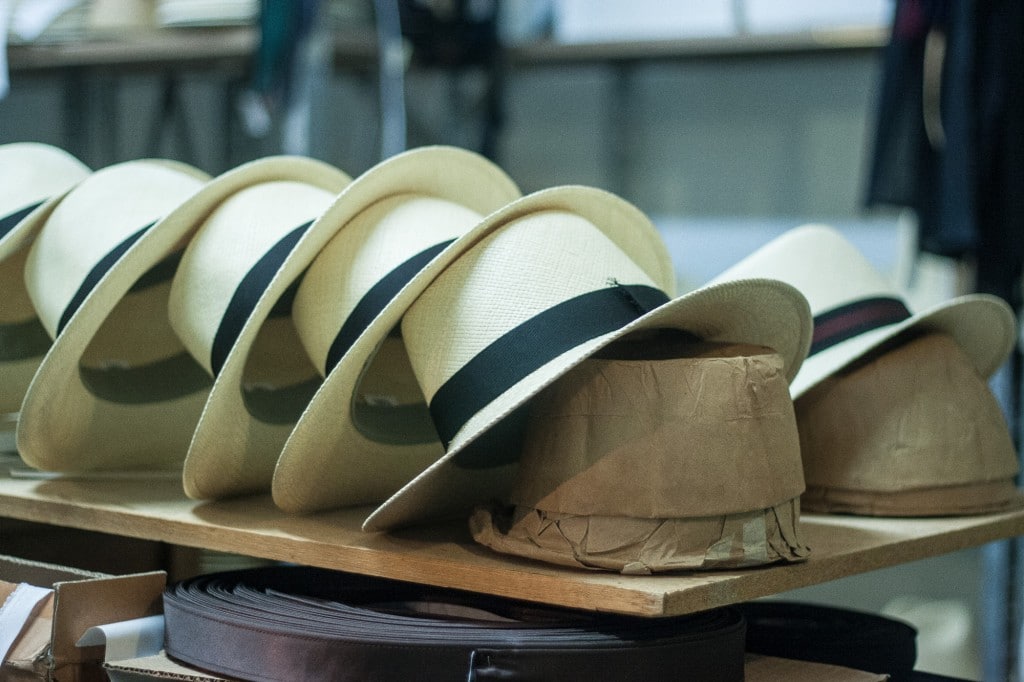 Camilo's workshop is tucked away at the rear of a very unassuming set of shops deep in Castle Cove. Camilo works most days finishing wholesale orders for stockists around the world. His operation by comparison to the rest of the world is fairly small and in recent times that has forced him to make some significant changes (for the better). He has always sourced his hats from the South of Ecuador, but production quality and sizing inconsistencies forced him to seek a new supplier in the region before having the hats shipped to, and shaped in Italy, before landing in Australia.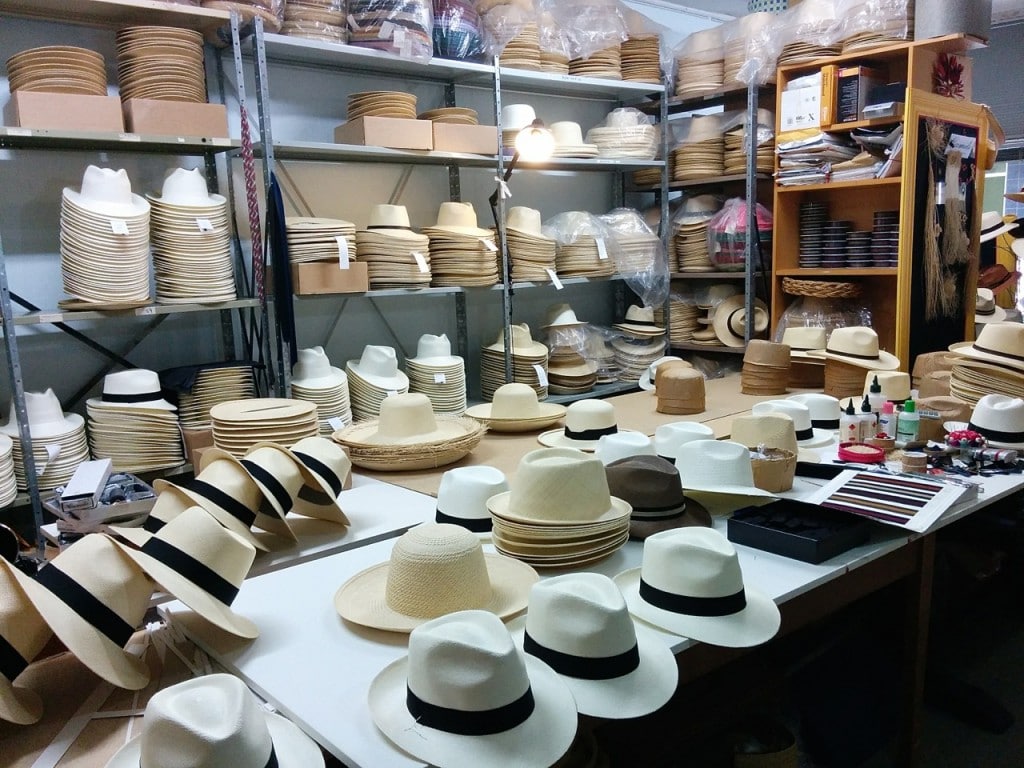 Camilo is a stickler for quality and won't stitch his label onto any product he deems unworthy of it. Next to a huge order of hats for Henry Bucks in Melbourne is another large pile of hats which have been deemed exactly that – unworthy. Quality control defines the longevity of a brand and Camilo is determined not to let his suppliers get a little too 'relaxed'. 'If I let these ones pass this order who knows what they'll try to send me next order'.
---
---
Following a number of posts by Simon Crompton about his own Montecristi Panama Hat made by Brent Black I was intrigued to ask to compare Camilo's most expensive product to his least expensive. Camilo quickly produced a large navy hat box from the shelf next to his desk and lifted out an unfinished Montecristi Panama Hat made by his friend, master weaver Don Rosendo Delgado Garay. I was completely blown away. The detail was astonishing and far more impressive than anything I've seen in the world of made to measure or bespoke suiting.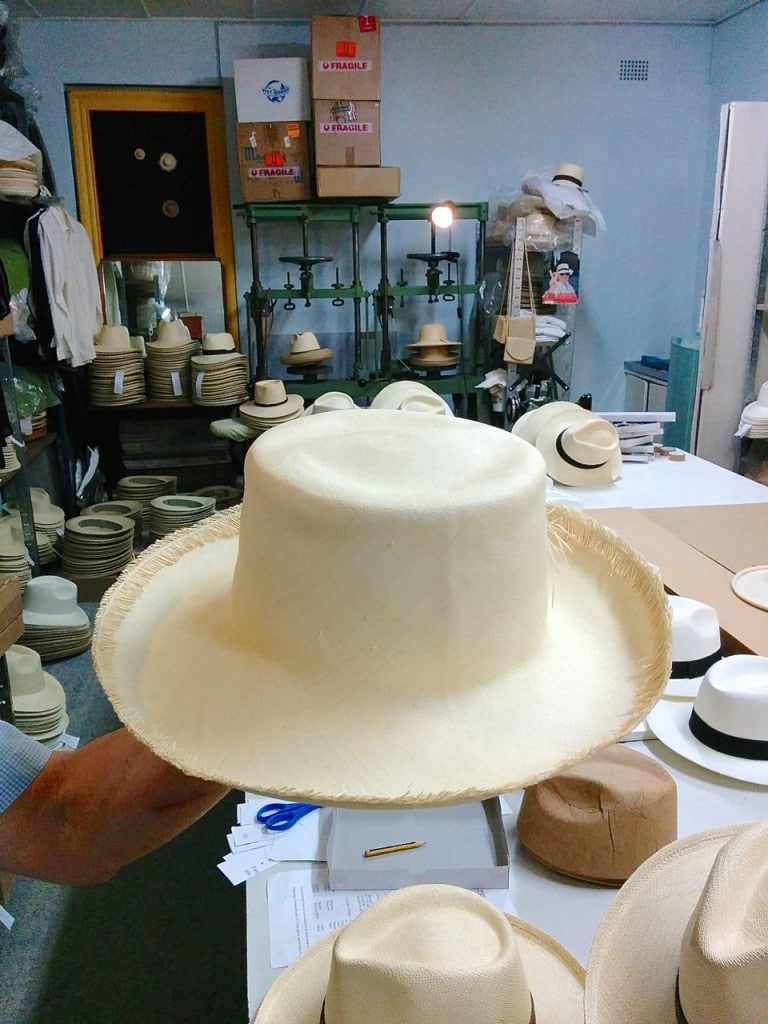 When Camilo explains that Don Rosendo is one of only 4 master weavers left I have a quick guess at the possible price of the hat I'm holding. Camilo tells me $5,000 but this one isn't for sale – it's going to become a collector's item. Unfortunately, once you've seen a Panama Hat of this quality everything else pales in comparison – it does, however, make you have the utmost respect for the trade.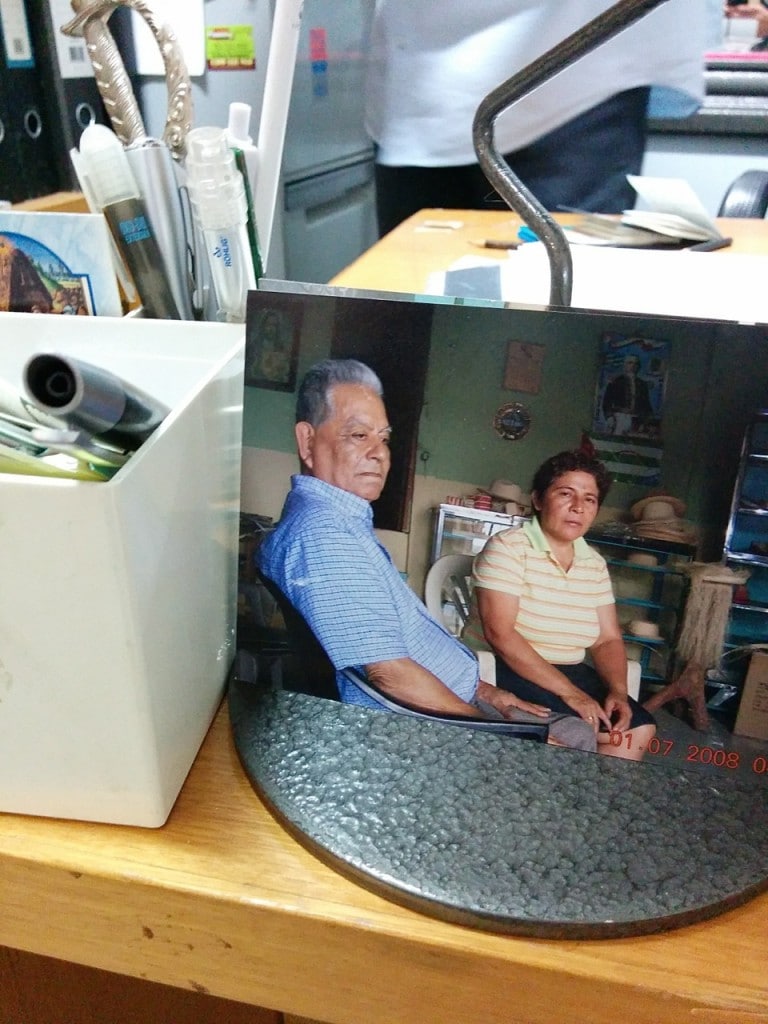 Camilo sells thousands of Panama Hats a year differing in both style and quality. His entry-level product starts at around $150, his Fino (middle of the range product) moves up to around $300 and then his Montecristi products will set you back four figures. The market size for Montecristi Panama Hats is very small in Australia and it's not everyday he gets Kerry Packer walking through the doors of his humble workshop and asking for two of his finest Panamas and an accompanying bill for 'whatever it costs'.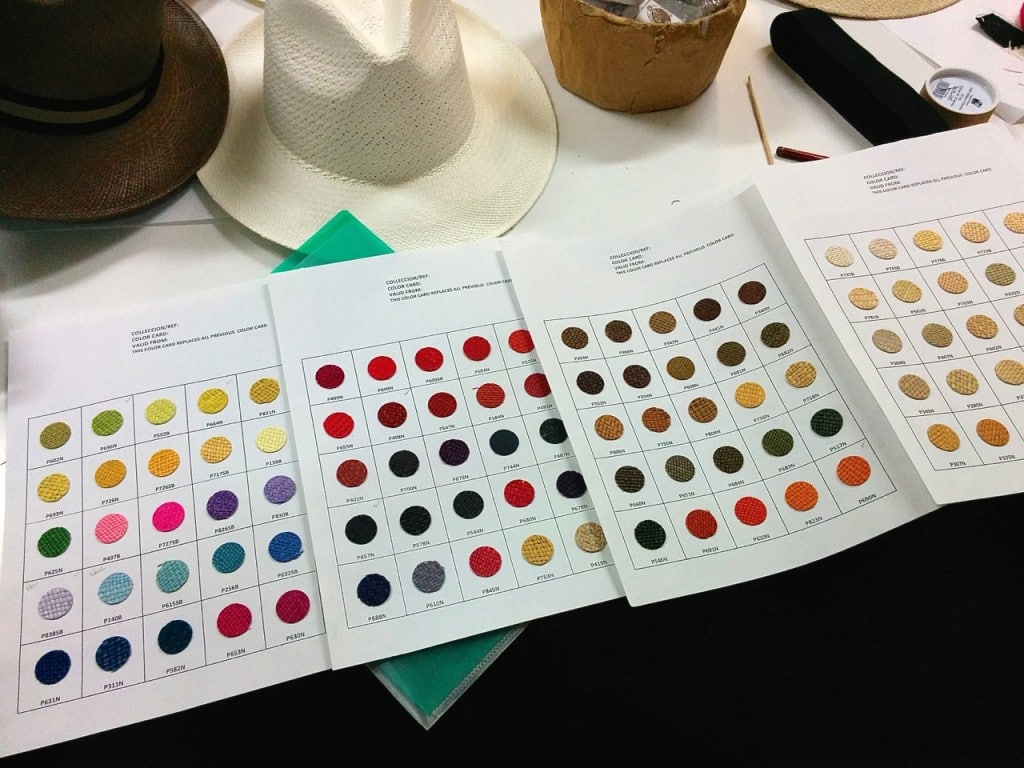 I was fortunate enough to visit Camilo's workshop while it was full of stock so I was absolutely spoiled for choice. Camilo rifled through a number of piles as we discussed possible styles and colours. Once I decided I'd go for a bleached (creamy/white) example rather than natural straw I had to consider style. Camilo stocks many variations however his top sellers are the Classic, Trilby and new Fedora styles – I chose the Classic.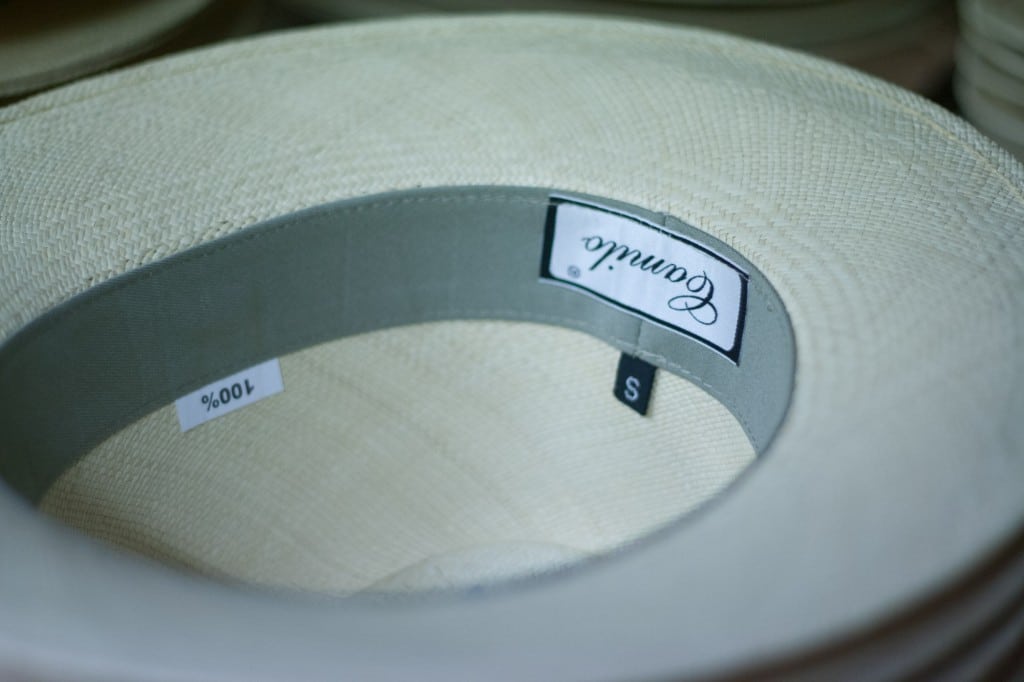 Much like the rest of your wardrobe fit is the most important factor and it was interesting to hear Camilo's dilemma with a past supplier who made a beautiful product but couldn't get their sizes right, making it impossible for Camilo to send new hats to previous clients who he'd already fitted. His hats are now shaped using blocks made in Italy and run true to size so once you've purchased a hat from Camilo you can order another in the same size.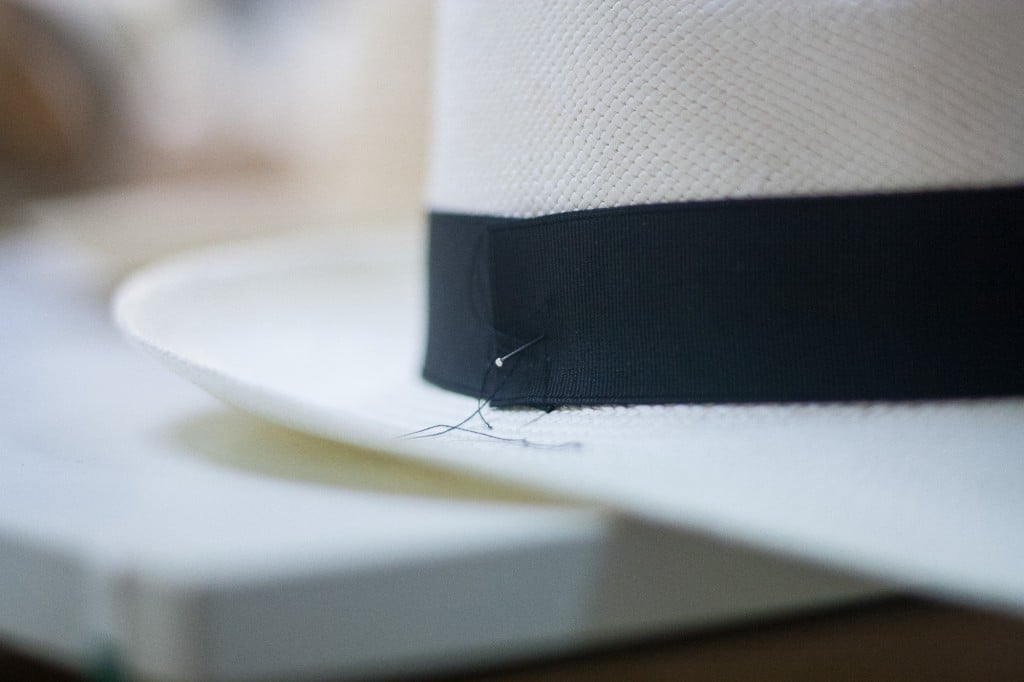 To add further deliberation to the process Camilo also offers a range of ribbons to complete your order. Camilo's ribbons are woven by one of the oldest ribbon and fabric manufacturers in the world located just outside St. Etienne in France. Whilst his ribbons were undoubtedly beautiful, I personally believe the Panama Hat should be kept as classic as possible so I opted for black, following which Camilo produced the last of a discontinued Grosgrain ribbon from a British manufacturer which suited my hat perfectly.
My chosen hat came from Camilo's old supplier so I got to watch him make some adjustments to the size and band of my hat. Camilo adds all the ribbons to his hats in his workshop but once upon a time he also added the interior band and reinforced The Pinch himself. Yesterday I was lucky enough to watch him apply the final touches to my own Panama, something he said he hadn't done for a while. After some small adjustments my cream coloured Classic Fino Panama Hat was ready to go and it looked amazing.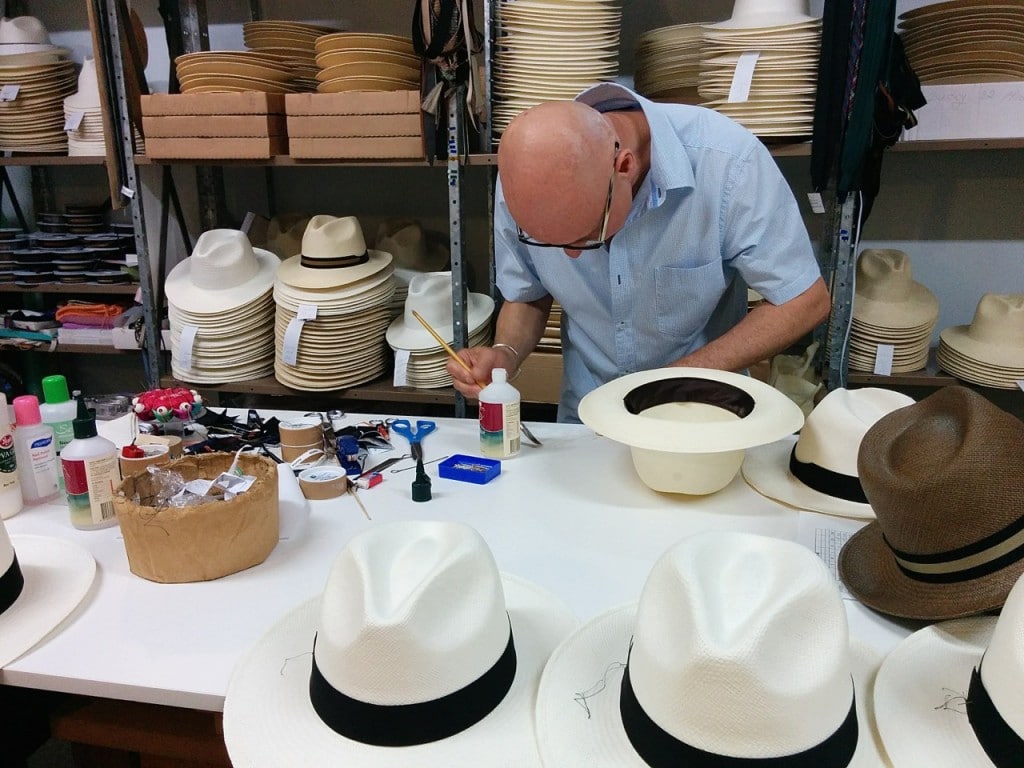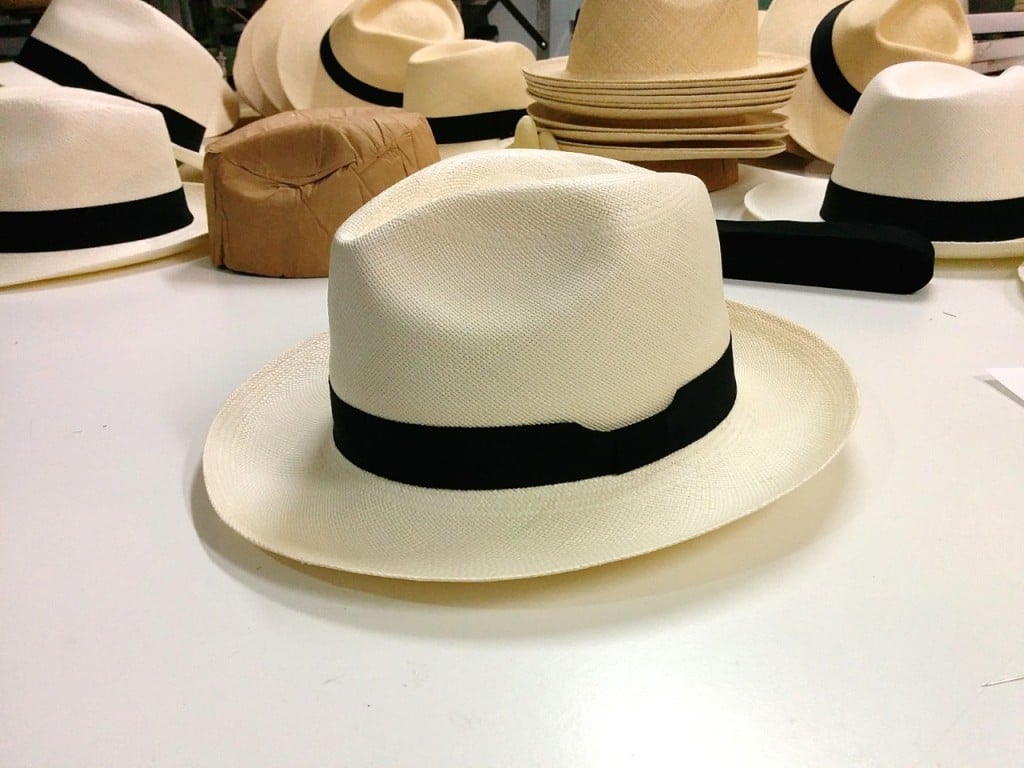 It was a wonderful experience visiting Camilo and learning more about Panama Hats and I highly recommend visiting him if you're interested in getting a quality Panama Hat (especially with Summer and Melbourne Cup Carnival on the horizon!)
---
---
For more information, the best place to start is Camilo's website where he lists all his stockists (including Henry Bucks Melbourne) however he doesn't sell his products online as they have to be sized in person. If there's enough interest we have discussed organising a specific day to do fittings for TVG readers in Sydney.
RELATED: 10 Wardrobe Additions To Make You A More Interesting Man
RELATED: Suiting Tips For Your Body Type