Known for his very matter-of-fact quips, Tom Ford is one of the most uniquely outlandish fashion commentators in the business. Perhaps his most valuable lesson in style, however, seems to have been a recurring unspoken reflection of his daily threads.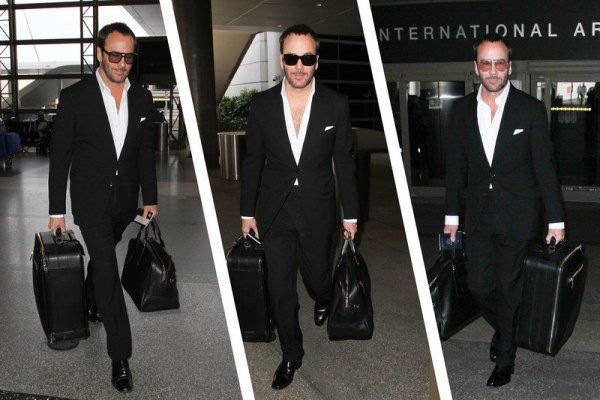 Self-dubbed "the daytime suit," Ford very often sports a two-button black peak lapel suit coupled with a white, open neck shirt to keep things simple. Alongside some shiny black oxfords and behind Steve McQueen-esque 70's sunglasses, Ford reinforces the all-important mantra that you don't need to dress down to keep life simple.
Similarly to David Beckham's ingenious all-black power play, chances are if you spotted Ford at the airport tomorrow or five years from now, his outfit would be the same. This just goes to show that looking good and playing the part doesn't require a daily struggle, it simply requires a simple, clean and suave set-play. If you follow this rule, the job will already be done for you.
---
---
If the King of men's fashion can prove there's no excuse not to dress well consistently, then none of us have anywhere to hide. Next time you go to break out the Zuckerberg-style t-shirt, jeans and hoodie for a lazy day in the office, think again.