Seeing that it's already October and the temperature has hit a cool 23 degrees (in Sydney, at least), Aussie blokes are now dusting off their trusty linen shirts, or if they're a newcomer, they're on the hunt for the perfect staple to wear this summer.
If 90% of Aussie males are about to don these breezy beauty's, it's worth casting your net a little wider to make sure you don't rock up to a Sunday session on the Hamptons wearing the same kit as old mate across the deck.
For the love of linen, we've carefully curated an array of shirts to suit every budget and every buyer. Take your pick!
---
---
Premium Linen Long Sleeve Shirt – Uniqlo
Price: $49.90
For: The guy who needs one in every colour.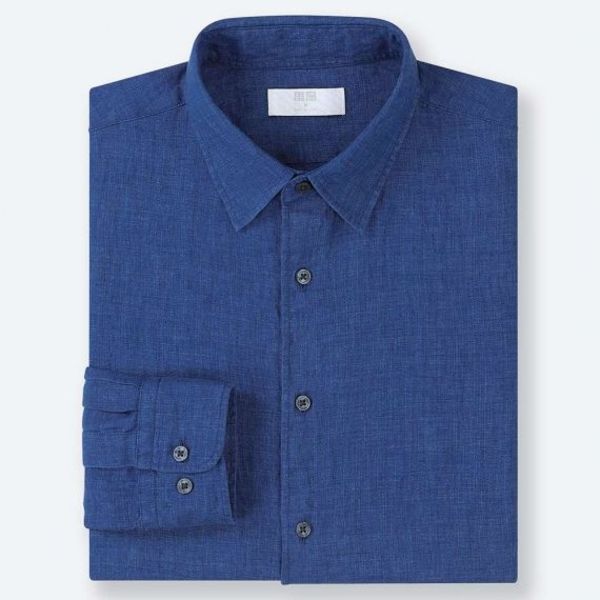 Alex Shirt – Jac + Jack
Price: $220
For: The minimalist.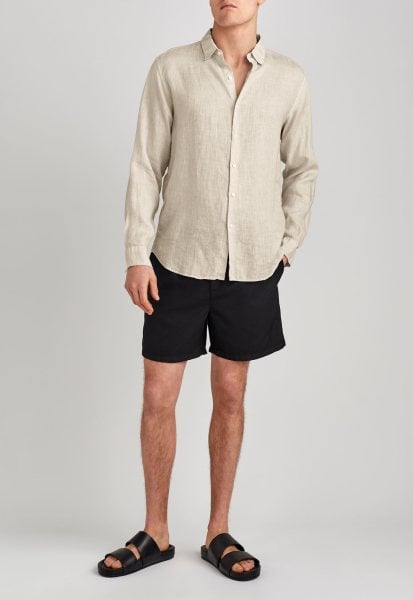 Grandad Collar Striped Linen Shirt – Oliver Spencer
Price: AU$240
For: The bloke with the biceps to match.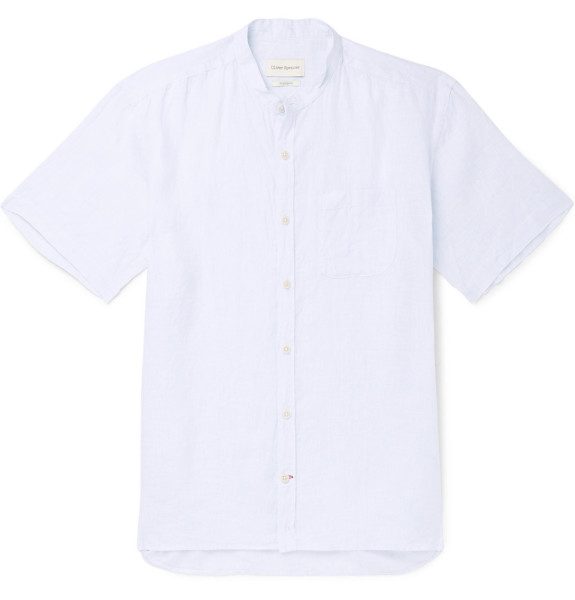 Tropical Print Linen Shirt – Tommy Hilfiger
Price: AU$149
---
---
For: The guy who can't part with his Hawaiian shirt but wants to dabble in linen.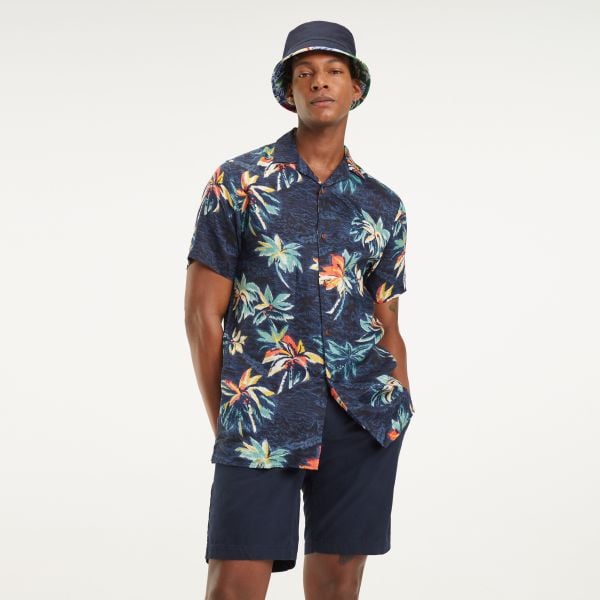 Ridley Linen Shirt – Orlebar Brown
Price: AU$330
For: The wasp who still thinks he's in Mykonos.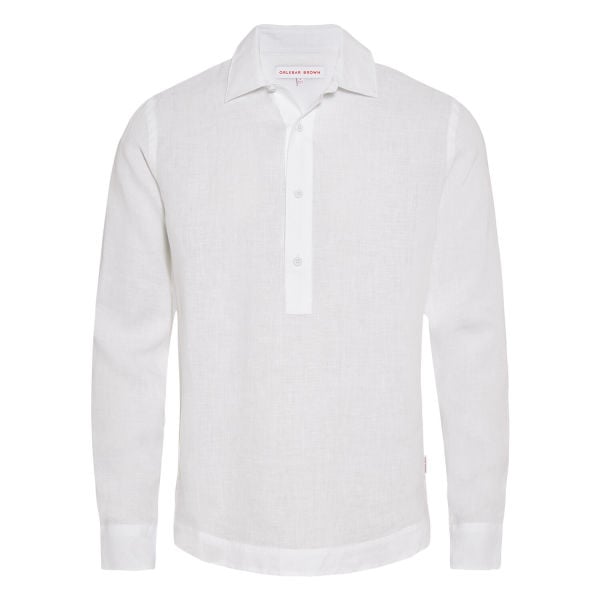 Check Linen Shirt – Polo Ralph Lauren
Price: AU$265
For: The lad who wants to keep cool but also needs to sharpen up for Christmas lunch with the inlaws.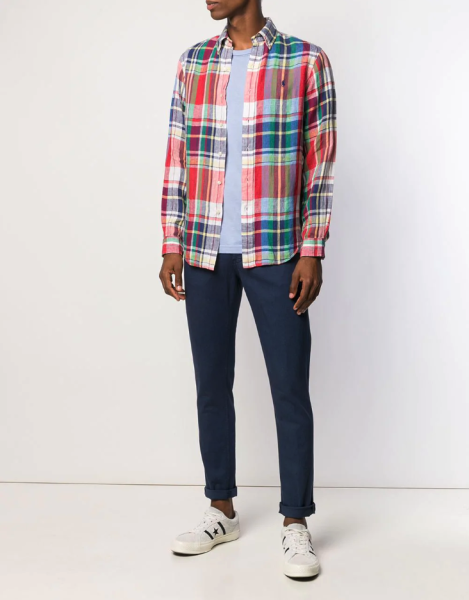 The Thorne Linen Shirt – Industrie
Price: AU$79.95
For: Your go-to beach linen (and the shirt your girlfriend buys you).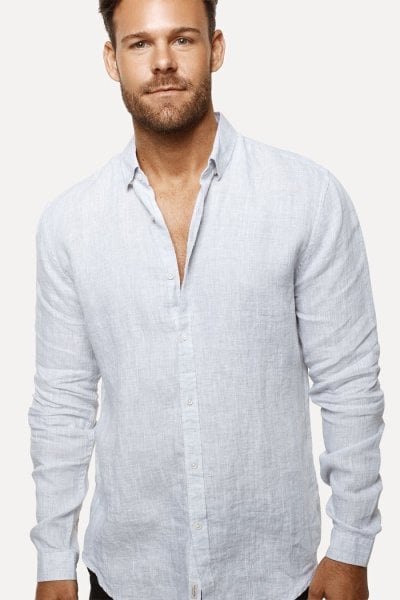 Casual Linen Shirt – Assembly Label
Price: AU$90
---
---
For: The guy who only drinks craft beer.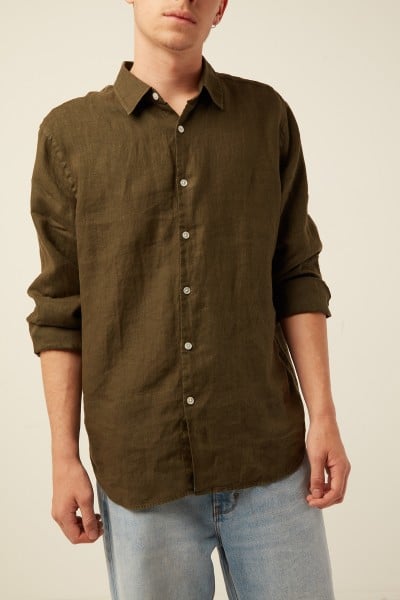 Slim Albini – J.Crew
Price: AU$110
For: The fella who just can't resist a floral shirt, but has grown up from Hawaiian shirts.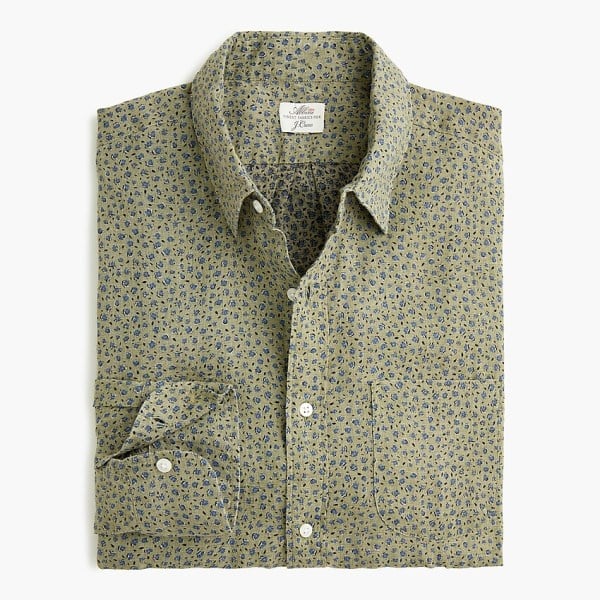 Smithson Linen Shirt – Saba
Price: AU$169
For: The serial dater.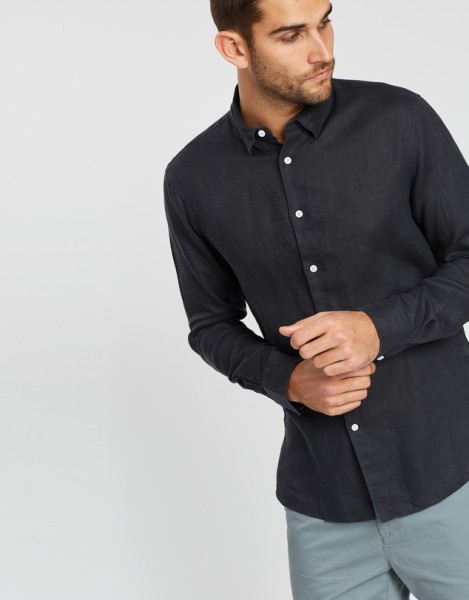 Chocolate Brown Linen Shirt – 100 Hands
Price: AU$510
For: The menswear guy.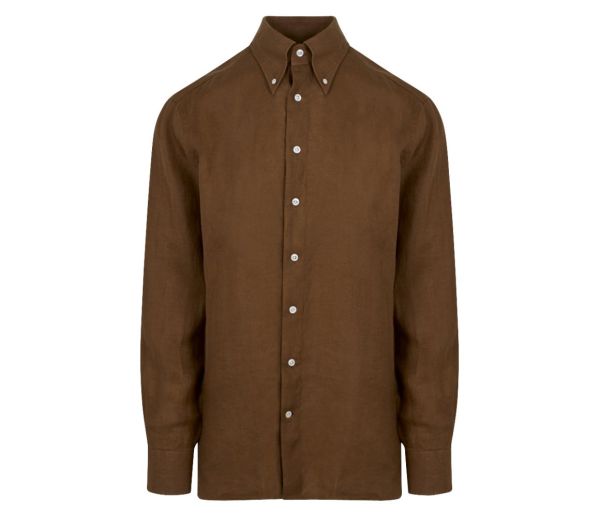 Slubbed-linen poplin shirt – Frescobol Carioca
Price: AU$301
---
---
For: The "it's salmon, not pink" lad.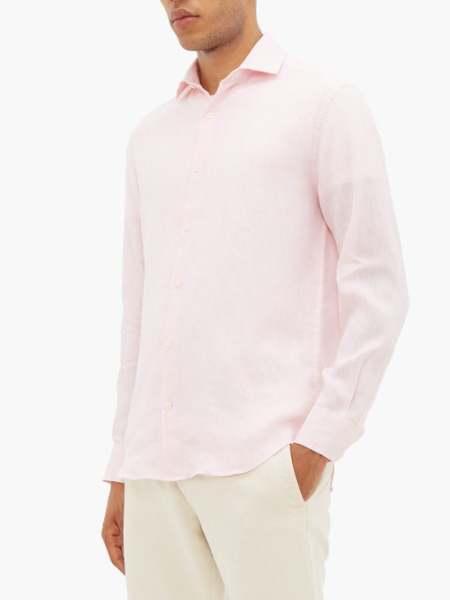 Grandad Collar Striped Linen Shirt – Brunello Cucinelli
Price: AU$794
For: The most subtle of flexs.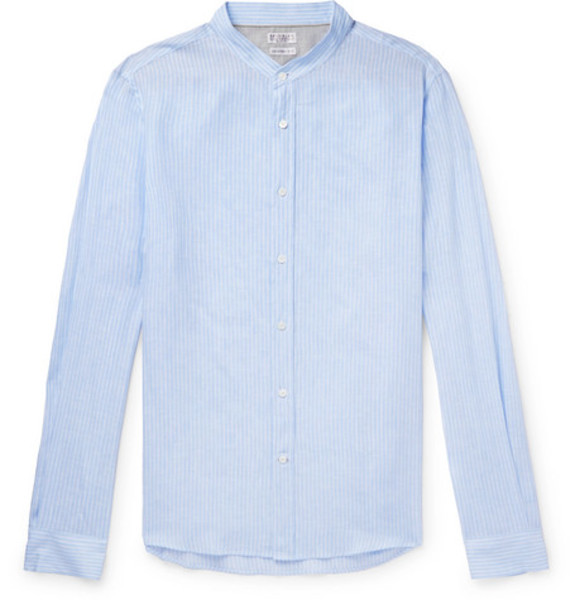 ELATED: 10 Wardrobe Additions To Make You A More Interesting Man