It's hard to keep up with what's hot when it comes to modern fashion. Every month there seems to be a new trend or style, with everything from party shirts, oversized trousers, sherpa jackets and even pinstripe suits seeing a resurgence recently.
In a world where everyone is striving to follow the latest trends and emulate celebrity fashion, sometimes all it takes is a subtle change in your attire to make you that much more interesting.
And sometimes it's better not to follow the style makers and source an item of clothing or an accessory that makes you look and feel great wearing it. Here are 10 wardrobe additions that will make you a more interesting man.
---
---
The Turtleneck Sweater
You might think they look a little pretentious but there's simply no denyimg it – a turtleneck sweater is the ultimate lightweight pullover. From cotton to merino wool to cashmere, there are fabric available to suit anyone, with colours ranging from earthy tones and blacks to bright pinks and yellows. Wear one with a dark suit and dress shoes for a cocktail event, or pair it with slacks while lounging around the house.
Our Pick: Calvin Klien Slim-Fit Embroidered Cotton-Jersey Rollneck
RELATED: The Turtleneck Is Your Best Asset This Winter
Flat Cap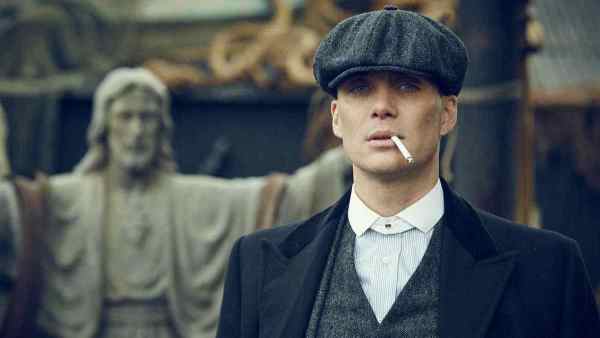 Peaky Blinders has helped make the flat cap a more accepted fashion accessory these days, but it's still something many men are wary about giving a shot. While there's always a chance it could make you look like a right codger – especially if you're sporting a beard – a flat cap is a unique fashion statement that goes with any outfit. They're also great for those of you lacking a bit of foliage up top and an easy upgrade from your standard trucker caps.
Our Pick: Garrison Tailors (founded by Peaky Blinders creator Stephen Knight)
Loafers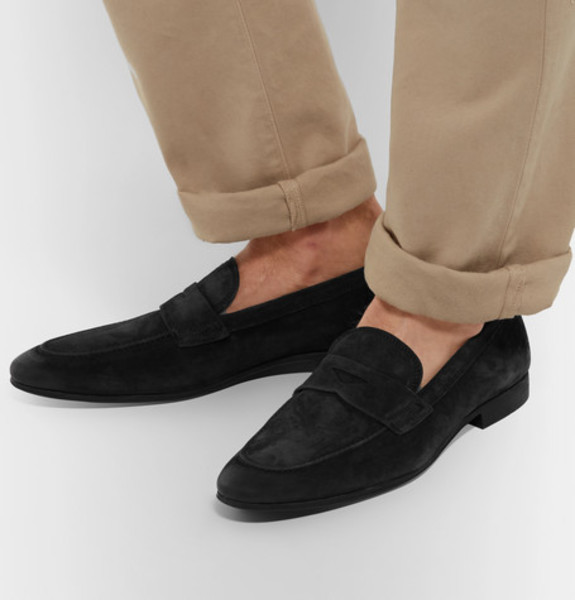 When it comes to slip-on shoes, you probably own a pair of black vans or a $20 basement bargain pair of canvas shoes from K-Mart. But if you really want to look the part, investing in a quality pair of loafers is the right call. A leather pair might set you back a few hundred bucks but they are durable and can be worn with shorts and a shirt in summer or trousers and a jacket in winter.
Our Pick: Tod's Oiled-Suede Loafers
---
---
Vintage Sunglasses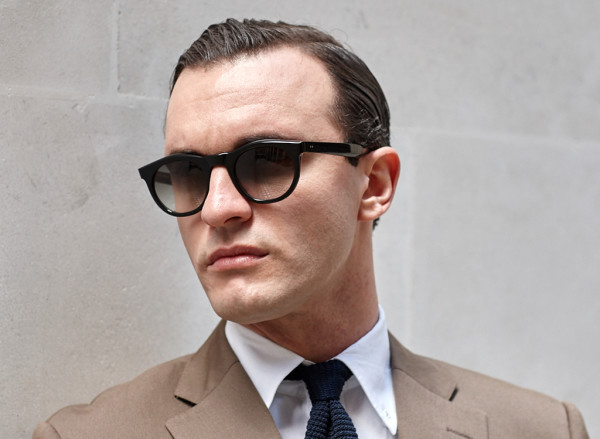 No, I don't mean your dad's wayfarers from the 80s but a pair of sunnies representing the era before your parents. Back in the 50s and 60s, round-rimmed sunglasses were all the rage with large circular lenses and blocky frames being the in-thing. While many current brands sell similar styles, they aren't yet that popular, with people preferring lightweight round frames and the classic aviator. Vintage sunglasses show you're a man with taste who's in touch with his nostalgic side.
Our Pick: Kirk Originals
A Scarf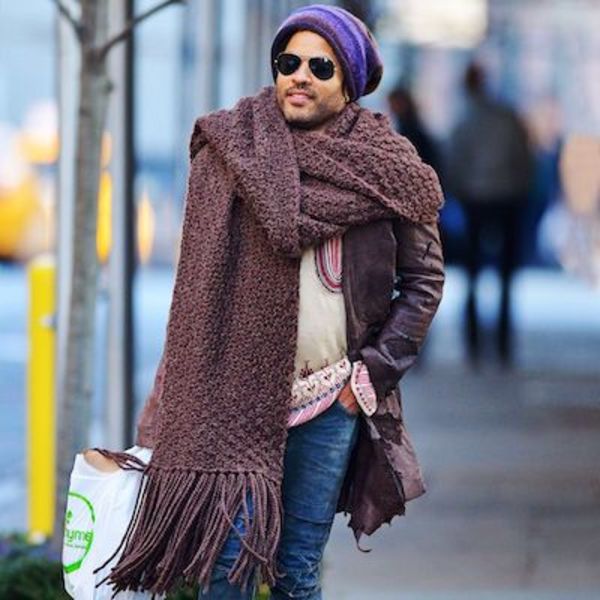 If Chris Jericho can get away with wearing one without a shirt than I'm sure you can pull it off without a hitch. Not only do they keep you warm but give you a sense of mystery. Coming in a plethora of colours and fabrics a scarf can spice up any outfit. Just don't go overboard like Lenny Kravitz.
Our Pick: Paul Smith Fringed Cashmere Scarf
The Double Breasted Suit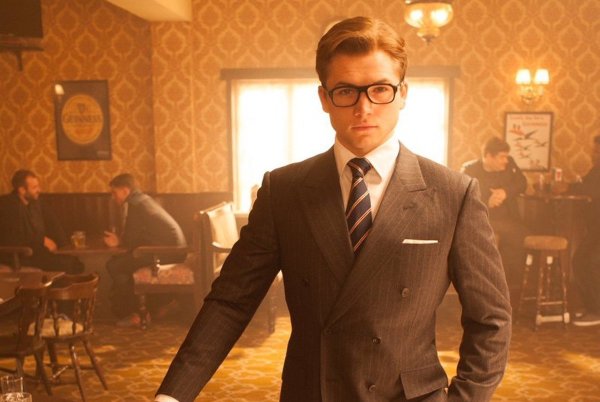 No matter who you are or what you do, every male has to have at least one suit in their wardrobe they can pull out when the occassion calls for it. If you've got your staple single-breasted navy suit sorted, it's time to add a bit of variety for your once-in-a-blue-moon piece. Look no further than a classic double-breasted suit with all the trimmings. Channeling Eggsy from Kingsman, a double breasted suit is a bold statement that doesn't require wacky colours or extravagant accessories.
Our Pick: M.J. Bale Salvius Grey DB Jacket And Trousers
Overcoat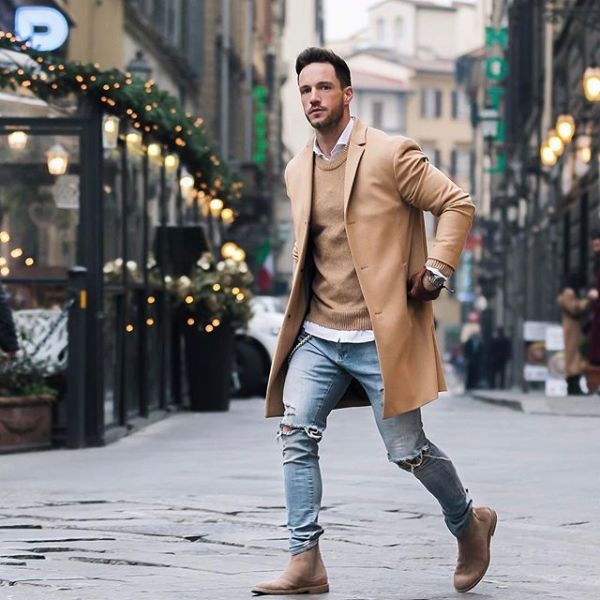 Overcoats are tough in Aussie climates, but when the temperatures drop to an appropriate level – you need a sharp wardrobe addition that'll turn some heads. The overcoat, particularly a camel or khaki colour, can add a nice breath of fresh air to the endless parade of bulky and cumbersome black parkas.
Our Pick: J. Lindberg Wolger Compact Melton Coat
---
---
Flannel Shirt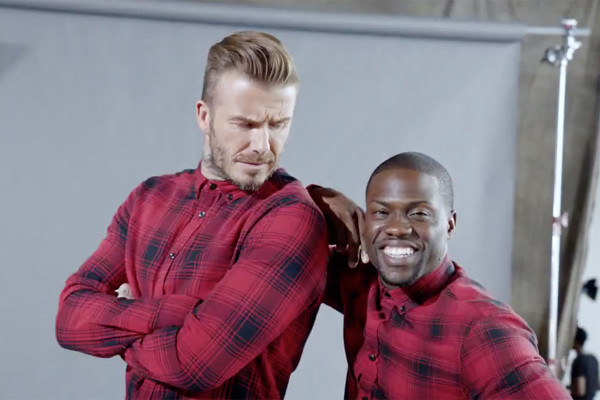 Flannels are a great option for when it's not cold enough for a jumper but not warm enough for just a t-shirt. They go with pretty much any outfit – you can never go wrong wearing a flannie with jeans, a white tee and some timberlands. While red and blue checkered shirts are the usual go, why not try out a green or brown twist on something different and a little less seen.
Our Pick: Woolrich Men's Oxbow Bend plaid Flannel Shirt
Sandals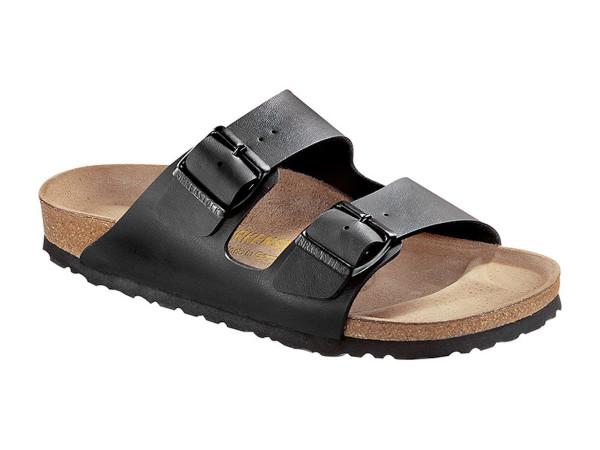 Like most Aussie, you probably own a pair of thongs or slides – though have you ever considered owning a pair of sandals? There are so many different types to choose from for all sorts of conditions (leather, hiking, close-toed etc.); and not only do they add a touch of maturity to your outfit, they also introduce a point of difference.
Our Pick: Birkenstock Arizona Birko-Flor In Black
Western Shirt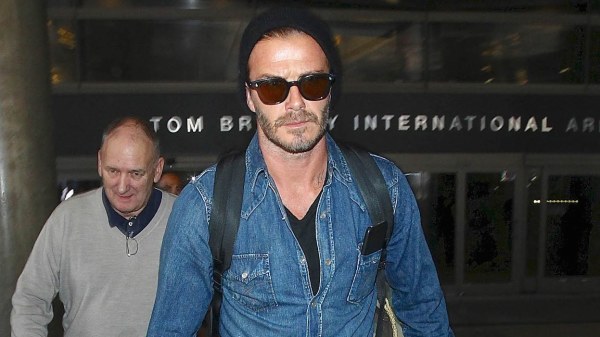 The release of Red Dead Redemption 2 has admittedly brought out my inner cowboy, and there's no better way to show my dedication to the game than wearing a cowboy shirt. If you've got no fear, grab one with embroidery and a splash of colour like this; or if you prefer something a little more reserved, a slim-fitting denim long sleeve shirt with front pockets will similarly do the trick.