Boasting an ambassador role for one of the most innovative watch brands in the world is pretty incredible at the ripe old age of 21. Adding the world's largest menswear brand to your stable really is the icing on the cake.
On Thursday the 10th of Jan, just days before his Australian Open appearance, the man himself, Alexander Zverev, popped into the Ermenegildo Zegna Collins Street store to celebrate his new appointment as the first face of the company's Z ZEGNA range.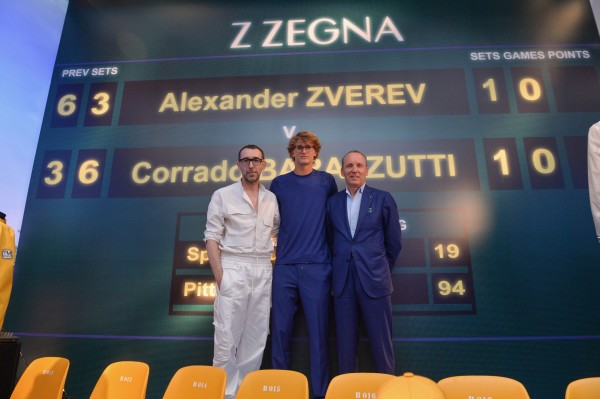 The world number 3 and youngest tennis player in the ATP top 20 joined Zegna VIPs for a preview of the latest Z ZEGNA range influenced by the Zegna families never-ending passion for tennis. The multifaceted tennis-themed summer wardrobe is the perfect fit for Zverev, combining a contemporary tennis aesthetic with performance functionality, thanks to the brand's innovative TECHMERINO wool treatment.
---
---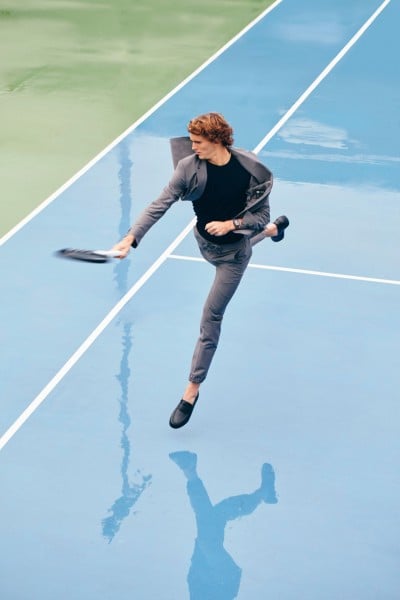 Spearheaded by Z ZEGNA's TECHMERINO "WASH & GO" performance-backed tailoring, the collection reinterprets sportswear with a collage of pastel shades and graphics, enhanced and contrasted with vivid yellows and vibrant summer tones. Deconstructed jackets, outerwear, knits and tailored polos and drawstring pants, also constructed of TECHMERINO, provide the necessary movement required for match wear.
Completing the collection is a selection of TECHMERINO sneakers and accessories including sun visors, tennis cuffs and an ace tennis bag made of Bright Blue hammered calf leather, designed to transport your racket in style.
The event in Melbourne was a not only a special opportunity to meet the man himself but also check out, first hand, the exciting new collection from Z ZEGNA.
Check out our favourite pieces below and head to Z ZEGNA to purchase.