We all have that one friend who commonly quips "Nah, I'm pretty lucky, most suits fit me straight off the rack." You should know now, if you didn't already, that he's talking complete bullshit. Nothing ever fits anyone straight off the rack. Sure, with a little aftermarket tailoring it's likely that many men can make most garments work in some capacity, but the only way a man can truly achieve a perfectly fitted suit is by getting it measured to their body by the millimetre.
Only a select few tailors spring to mind when it comes to such precision and perfection with the appropriate creds to back it up. Passing through four generations and spanning over a century of experience, Italian luxury men's fashion house Ermenegildo Zegna has been weaving its own fabrics and fitting history's most important men since 1910. The classically suave and elegant label is the world's largest menswear brand by revenue, and, little do people know, actually supplies suits to numerous household names including Gucci and Tom Ford.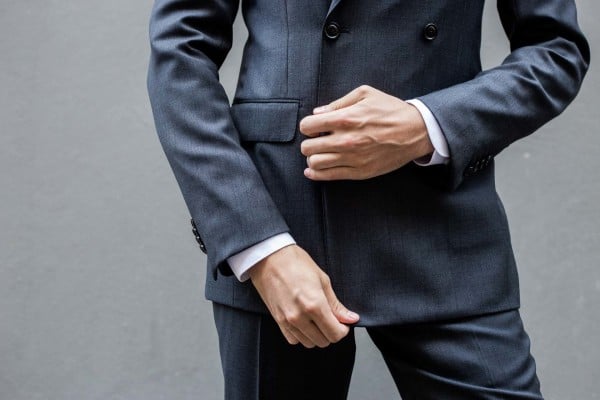 As the pinnacle of the made-to-measure suiting experience, then, our team were lucky enough to see our dream suits go from conception to reality across the last few months, culminating in our own truly one-off garments that were not only unique to our body shapes but also unique to our personalities.
---
---
To be straight up honest with you, the Zegna made-to-measure process is not a cheap experience. You know that saying, "if you have to ask, you can't afford it?" Well, that's likely the case for Zegna made-to-measure suits. Think a fair few thousands of dollars at the least, and that's being conservative. Known in-house as their 'Su Misura' experience, you'll be happy to know that it's not just their suits available for made-to-measure. In fact, absolutely everything you see in a Zegna store can be customised to your liking – from your standard white t-shirt to a three-piece tuxedo, so there's an entry point for everyone's budget.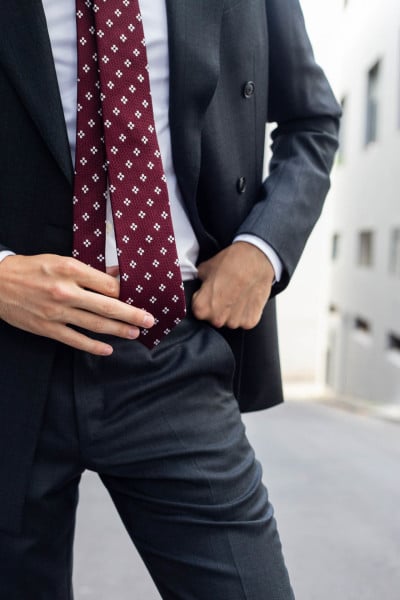 Such a special experience, then, meant I was going all out for my dream garment. I opted for a classically cut double-breasted suit in a dark charcoal grey with a very fine and wide windowpane check. This was no everyday suit, just as double-breasted suits specifically aren't everyday suits either. This was my dream get-up for a Kingsman 3 casting call or an intimate dinner at Windsor Castle. Hey, if you're not aiming too high then you're aiming too low, right?
The process began in Sydney's Zegna boutique with their tailor, chief of the Su Misura experience during a breezy 60 minutes of my Tuesday morning. I articulated as best as I could in what direction my mind was leaning towards by a process of elimination. Once I'd explained my desire for a dark, clean-cut two-piece double-breasted suit, the tailor talked me through some fabrics that fit my ideas and the differences in weight and breathability.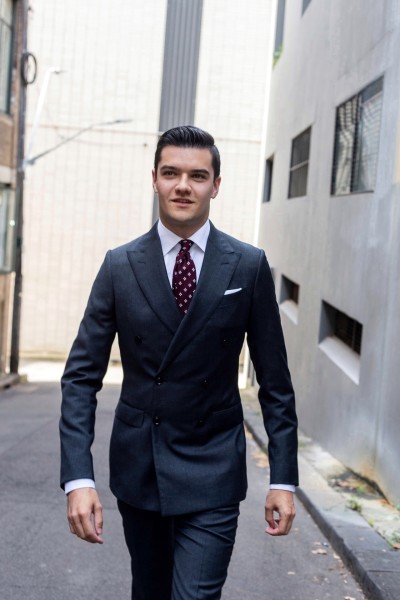 I'd never put so much consideration into fabrics before in my life. There were options specially designed for the Australian summer, some for cold European nights and others for crisp spring afternoons. The aforementioned dark matte charcoal with a very fine windowpane check was assured to me by the tailor would drape my body shape nicely, and, offer some manoeuvrability across the shoulders given double-breasted suits are often fastened more than they are not. We then began to match said fabric to my buttons. Again, I'd never once considered simple accessories like buttons for such a prolonged amount of time, but soon enough I had my dark and mysterious colour scheme and it was time to start measuring up.
In keeping with my double breasted style, it was advised I opt for peak lapels (something which I previously hadn't dabbled in given my rather tall and slender frame) to give the illusion of an accentuated shoulder width and maintain the sharp, classic look. The tailor's trained eye quickly spotted aspects of my body shape I'd never previously noticed. I had a slightly lower right side from neck to shoulder as opposed to my left side, and my posture freed an excess in fabric around the lower back area to be tapered in. Jacket length and sleeve length were entirely my prerogatives, but during the initial appointment, it was advised we overextend to be safe, with an opportunity to amend it once the suit returned from Italy a short while later.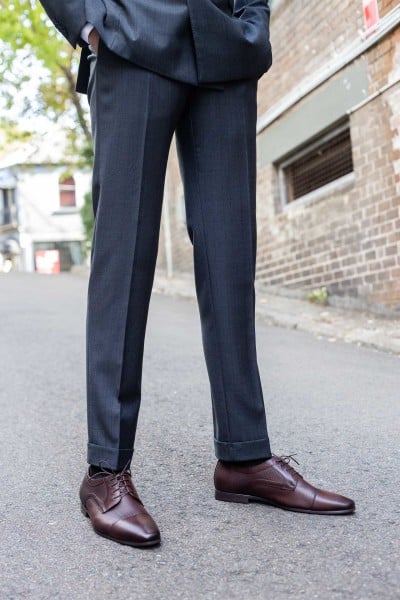 As for the trousers, I decided on a cuffed hem met by a single crease with a very slight break above the shoe. It was recommended the cuff be stretched to four centimetres to accommodate my body's proportions, but again, this could be modified to my liking later on in the piece.
Approximately 85% of my made-to-measure process was completed in this first appointment. After confirming my name to be stitched into the inside label, the tailor and I parted ways to reconvene roughly five weeks later.
---
---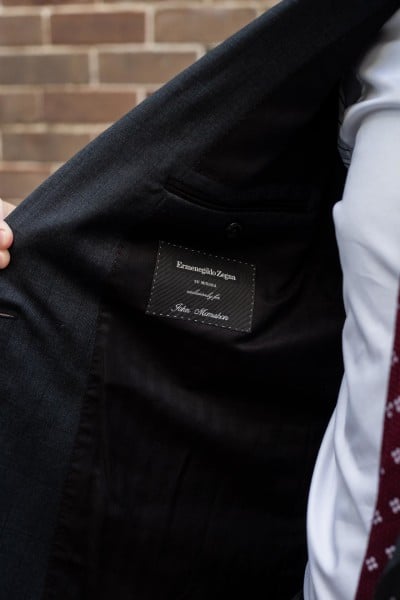 A short time had passed before a brief phone call advised me that my suit was ready for a little tinkering, to which the tailor accommodated within my schedule and arranged for a second appointment to fine-tune my suit to perfection. We corrected my posture, just as the tailor had suspected, and modified the jacket and sleeve length to my liking.
A few hopeful ideas that had once been lingering in the back of my mind over the last few years were promptly transformed into a perfectly-fitting and tangible creation that was entirely my own. From the wool stations of our own Aussie outback to the family-run factories in Milan and back again, the Zegna made-to-measure experience represented the epitome of what traditional tailoring should be with each man's own contemporary style.
To book your own appointment head to Zegna's website or call the Sydney Boutique on (02) 9222 9355.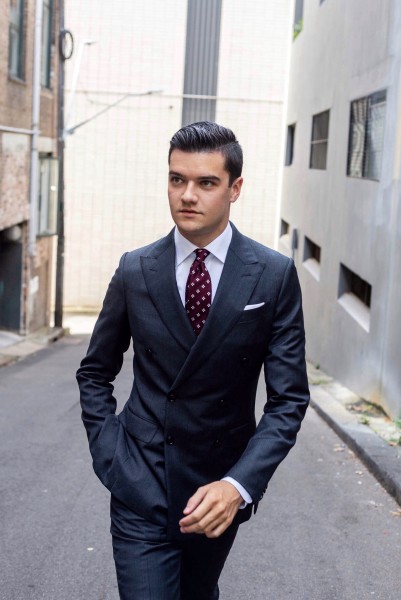 RELATED: How to dress like Harvey Specter