'Manscaping' is the latest buzzword in men's self-care – referring to trimming, shaving, and grooming a man's body hair to maintain a clean and tidy appearance.
While initially seen as a trend for younger blokes, the concept of male grooming and self-care is becoming increasingly popular with men of all ages. Now, there's a growing interest in the importance of grooming from head to toe and its effects on overall hygiene, comfort, as well as personal confidence.
With this in mind, Manscaped is on a mission to empower men to look and feel their very best. Hairhouse – the exclusive retailer stockist – offer an extensive range of grooming tools, trimmers, and skincare that's packed with ingredients meant to nourish and refresh sensitive areas without irritation.
---
---
Manscaped tools
Manscaped brings the best of manscaping and general grooming to your very own bathroom. More specifically, the aptly named Lawn Mower and Weed Whacker to maintain all those more sensitive areas.
The Manscaped Lawn Mower has revolutionised the way men shave below the belt. With precision-engineered blades, a non-slip handle, and LED light, there's no better instrument for a close shave here.
The Weed Whacker, on the other hand, is exactly what you need to trim nose and ear hair. With a stainless-steel tip, it gets rid of unwanted foliage – free of hassle, free of pain.
Bonus: both tools are waterproof.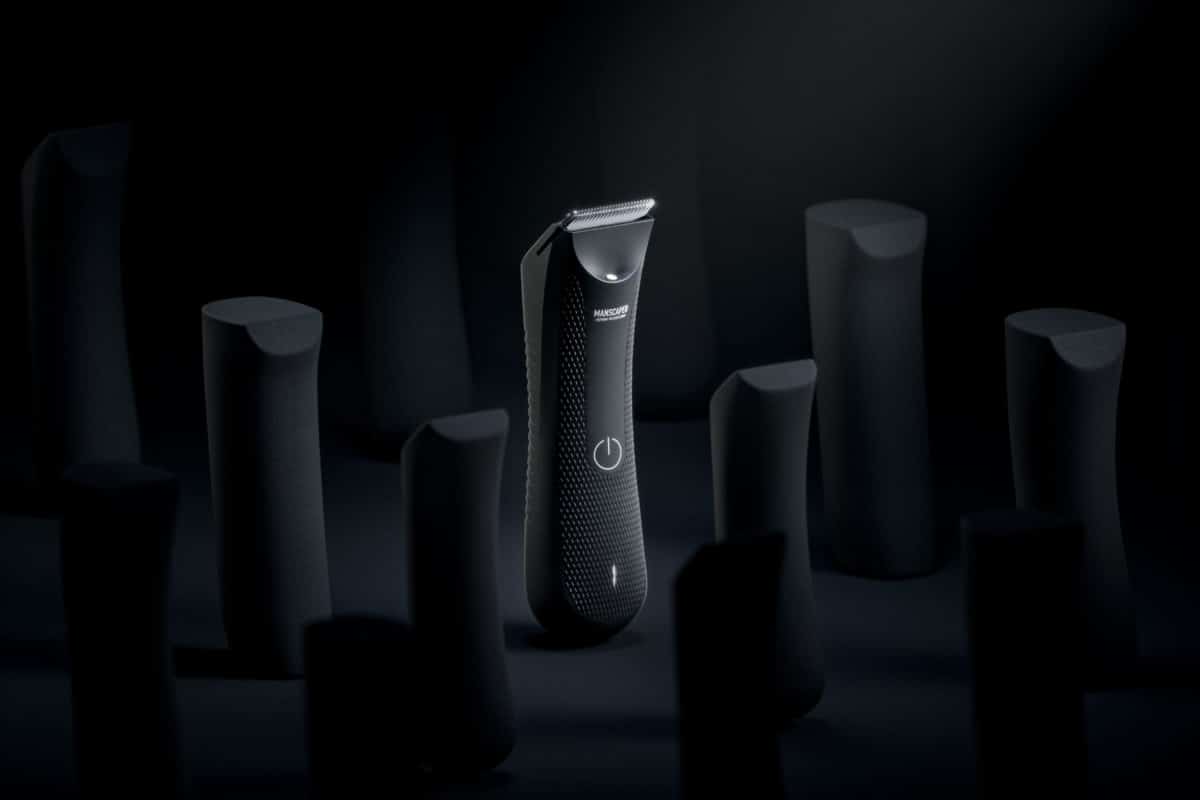 Manscape for better hygiene
In some cases, trimming body hair is both aesthetically pleasing and purposeful. Body hair can trap moisture, and with a lack of light and circulation for most of the day, you can increase your risk of fungal infections and rashes. That's why it's so important to keep things tidy, clean, at a length that you feel most comfortable with, and in a manner that's conducive to good hygiene.
You need to also think about how you take care of your skin before and after shaving, waxing, or trimming. Start treating body grooming the same way you'd treat your face. Before any type of hair removal, start by softening the hairs and relaxing the pores. Afterwards, a cold water rinse will help close the pores, followed by post-shave balm to soothe the skin and protect you from bacteria, sweat, and grime.
Skincare matters from head to toe
The Manscaped line offers a cleanser, a refreshing deodorant designed explicitly for below the waist, and a spray-on body toner designed for highly sensitive, high friction areas of the body. All skincare products are cruelty, paraben, and dye-free; containing soothing ingredients like aloe and witch hazel to properly moisture and keep your high-friction areas cool, calm, and protected after a good shave.
---
---
If you're ready to refine your manscaping routine, Hairhouse is proudly the exclusive retailer stockist of Manscaped in Australia. The complete range of Manscaped men's grooming and self-care products available include the intelligent Lawn Mower and the highly-precise Weed Whacker. Browse and shop the full range in over 100 stores nationwide or via the link below.