Welcome to Fragrance Friday, where each week we'll be keeping you abreast of the newest and most iconic releases in the dynamic world of men's fragrances. Born out of the desire to showcase one of the most overlooked, yet versatile, elements of any discerning man's style this weekly column will help you finesse your own signature scent.
Last week we stuck to the flappy appendage of Europe with Creed's Viking Cologne and a fascinating expression of the cool topography of Norway, worked up for the historic house by Oliver Creed and his son Erwin. We're staying in Europe this week, but bringing it much closer to the Mediterranean with Penhaligon's Racquets. It's much different from the spicy bomb of vanilla that defined Penhaligon's Babylon, which we looked at a few weeks ago.
Now if you're familiar with the world of fragrances you'll recognise that Racquets isn't a new name for the legendary UK perfume house. Penhaligon's Racquets was actually a fan-favourite for decades up until it was discontinued around 2012, ending what was seen as a classic take on a barbershop EDP with a definitive swirl of lemon that constantly evolved from top to bottom. A lively tennis game on a perfect summer day was a clear inspiration, and Penhaligon's communicated it well.
---
---
I'm not sure why it was discontinued, but Racquets has been revived in 2021 with a vastly different formula put together by Fabrice Pellegrin. This is a perfumer whose grandfather used to supply natural ingredients to luxury perfume houses, so it's no surprise that the nose behind Racquets also sought out to dial up the natural citrus freshness that defines the profile.
For its revival, Pellegrin turned the complicated and loud recipe of the original into a more pared-back, minimal version with very few ingredients. The original had bergamot, linden blossom, lavender, and geranium on the top to help complement the lemon. This one just has lemon.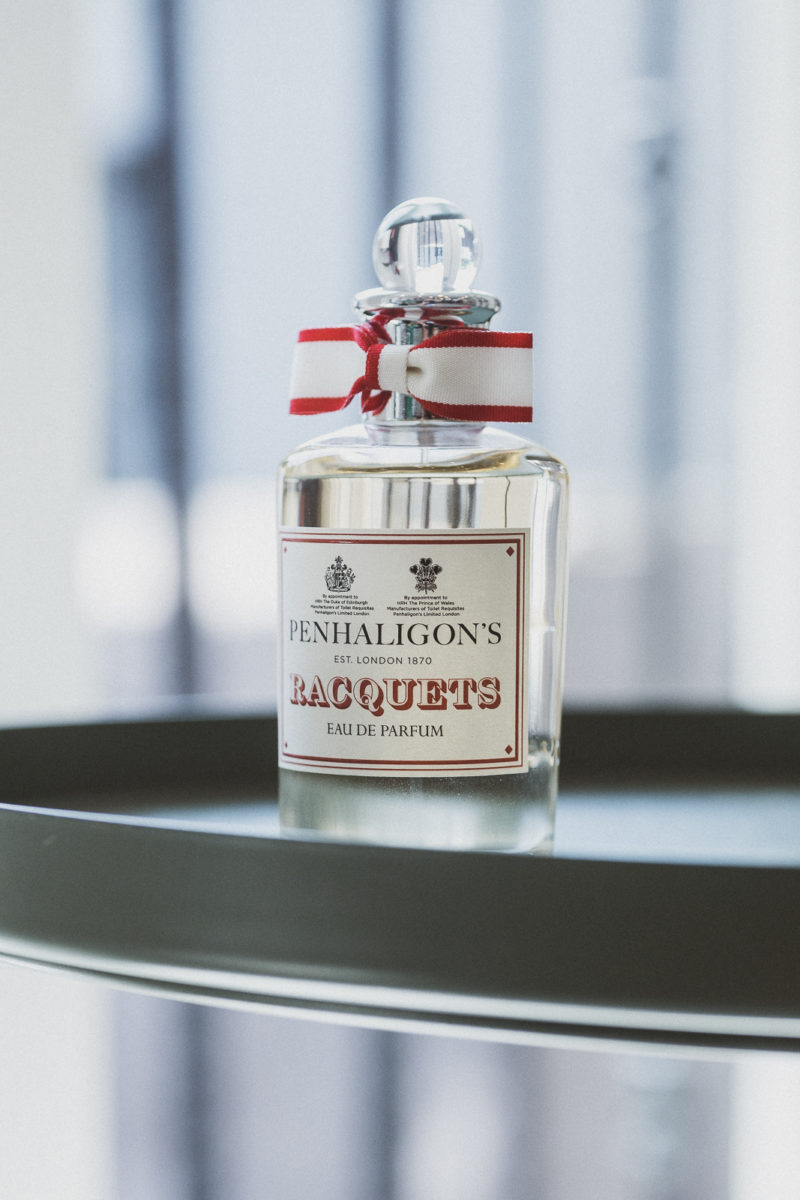 RELATED:32 Best Perfumes & Colognes For Men In 2021
You'll get an exceptionally strong, heady hit of lemon as soon as you spritz this one on. That's not unique these days, but the difference is just how natural and elevated it is. It's still clearly synthetic with a heavy character well into the dry-down, but there's little to avoid conjuring up memories of a fresh summer cocktail waiting atop a rooftop bar, or a particularly rich lemon, lime & bitters hits different on superyacht off the coast of Sardinia. I don't want to crudely pigeonhole such a beautifully rich and complex fragrance or reduce the work of Pellegrin to top-line imagery, but that's what you'll likely get before those synthetic woods start popping up.
You've got some lightly smoked Gaiac wood to serve as the bridge, but the lemon zest is a bit too strong to be pushed away. This might be disappointing to some, avoiding the complexity you'd really want from a luxury fragrance. But those who like consistency and reliability will be very satisfied.
The most fascinating part of the show is when Ambrox and Woodleather rise from the base and start flirting with the citrus, melting things down with a very dry leather profile that works its way from the lively action of a tennis game and shifts focus to the actual racket itself, nodding to the forcefulness and elegance of leather.
Although the sillage is very average, you'll get a lot out of Penhaligon's Racquets, from the rich fruitiness of lemon to the leathery facets of the wood. It's lighter than you'd expect from an Eau de Parfum and could be seen as safe and a bit unexciting by some. Criticism is valid, but there's no denying that Penhaligon's have given one of their most popular classics a successful revival built with exceptional clarity and a firm grasp on how complementary citrus and leather can be when they are worked with simplicity and elegance.
---
---
Top Notes: Lemon.
Middle Notes: Guaiac wood, ambroxan.
Base Notes: Leatherwood.
Penhaligon's Racquets is now available in Australia at $289 for a 100ml bottle.