Welcome to Fragrance Friday, where each week we'll be keeping you abreast of the newest and most iconic releases in the dynamic world of men's fragrances. Born out of the desire to showcase one of the most overlooked, yet versatile, elements of any discerning man's style this weekly column will help you finesse your own signature scent.
For the past few weeks on Fragrance Friday, I've slid away from those $400-plus bottles of luxury perfumes and focused on some less expensive expressions. These price tags would represent the mid-range of the market, but there's no mistaking the value of having more accessible fragrances sitting on that shelf. Not only is this good for layering, but you don't necessarily want to spritz on a high-end EDT every day. Sometimes you just need something better suited for those more standard operations like going into the office or going out for a Sunday arvo drink.
But you want a scent that doesn't feel like you're sacrificing too much by going for something more budget-conscious. I don't mean something as cheap and cheerful as Shane Warne's SW32, which was last week's focus, but something at a more comfortable price tag that settles around the $200 mark.
---
---
There's a lot you can find at this mid-range that's punching above its price. That's what Roemy, a modern fragrance house based out of Melbourne, has produced so beautifully with Resort. With non-toxic and sustainability sitting as core values for the brand, the bottle for Resort isn't quite as ostentatious and distinctive as you'd get from the likes of Amouage and Tom Ford, but the whole book-cover phrase applies here. The liquid inside the shapely FSC certified bottle is gorgeous.
Roemy founder Laura Herriott has captured Resort's alluring recipe really well. On the top, you've got green fig and bergamot, which open the show with a sense of springiness that's immediate and fresh. But neither hang around for too long, with the primary heart note of creamed coconut almost instantly taking over and lingering well into the dry-down.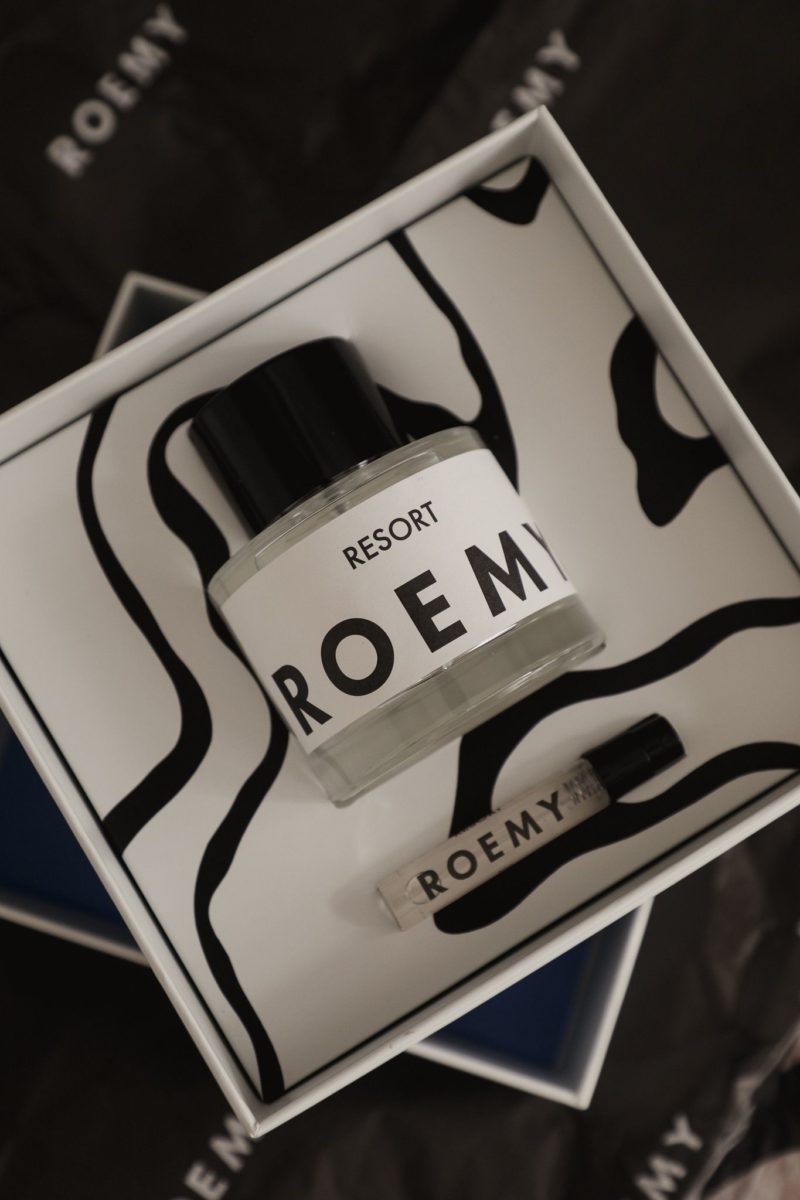 RELATED: The Best Perfumes & Colognes For Men
The impression I get from this is the clever way Roemy has anchored the profile with creamed coconut and used the other ingredients in a more subtle way. The sweet green fig and bergamot on the top pull the creamed coconut in a more open and airy direction, while the base notes of amber and blond wood anchor the unmistakable note in something thicker. Of course, you have that wetter, woodier dimension as the fragrance lingers on, which when taken with the coconut helps Roemy Resort stand out amongst the scents I've sprayed on recently.
The coconut is so fruity and fresh that it's almost like a pina colada, minus the obvious pineapple. And that alone conjures up an image of chilling on a beach somewhere remote – not at all connected to the dank, sticky-floored pub you're most likely heading to after applying this scent.
You just don't see coconut as much in modern perfumery. The most recent I can recall is Juliette Has A Gun Sunny Side Up, which takes a creamier approach with vanilla on the opening. Resort is vastly different. Not only that, but it really does present a scent I'd expect to find floating around the lounge of a tropical resort in Thailand (or to a lesser extent, Byron Bay). There's great value in that; after all, fragrance and escapism go hand-in-hand.
Roemy really focuses on the brand's eco-credentials and health-conscious recipes, which is something worth noting as well. Though the bottle may not be as eye-catching as those from more expensive brands, it's still distinctive and does away with the use of any unnecessary plastics. The non-toxic recipe is also important, with the fragrance containing none of the bad stuff like phthalates – commonly used to make scents last longer – or other endocrine disruptors like parabens and petrolatum.
---
---
This could also be why Roemy Resort lacks the projection and longevity you'd typically want from a fragrance at this price point. That's the downside, I guess, but as long as you know what to expect then it's unlikely you'd be left feeling a bit short-changed.
I also appreciate the fact that Roemy offers the option to return the fragrance for free, so if it's not your style then you don't have to commit.
Top notes: Green fig, bergamot
Middle notes: Creamed coconut, musk
Base notes: Amber, blond wood
Roemy Resort is available in Australia at $179 for a 55 ml bottle or $239 for a 100 ml bottle.