Despite the multitude of lavish Air Jordan collaborations released over the years, clearly nothing is as valuable as a signature from the sneaker's namesake himself. A scribble from Michael Jordan has swelled the value of a pristine, unworn pair of Air Jordan 1s to US$1 million (~AU$1.29 million), currently listed on eBay from seller 'pinstripe_auctions'.
The "new without box" pair has been described by the seller as "the crown jewel for the ultimate Jordan collector" and is being sold with a certificate of authenticity. Given the His Airness wore mismatched sneakers throughout most of his career, the left shoe is a size 13 US, while the right is slightly larger at 13.5 US.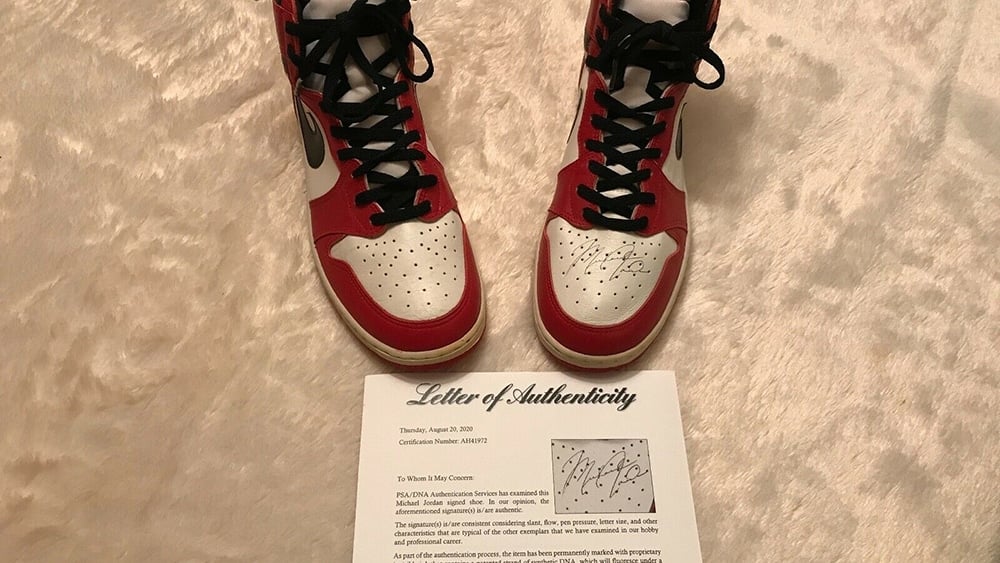 There aren't many pairs of the original retro design Air Jordan 1s floating around these days. In fact, the listing claims that only between 15 and 20 deadstock pairs like these, which are in the classic Chicago Bulls colourway, are in circulation. That number is even less (think 2 max) when considering how many pairs have been publicly verified with Michael Jordan's signature like these have, which should explain the ambitious pricing.
---
---
The iconic kicks are dated "850204 TYPS" – which mean they were made in 1985 between February and April – and seem to be one of the player samples that have been manufactured by Nike exclusively for the legendary former shooting guard. Given recent doco series The Last Dance has increased the resell value of pretty much every single piece of Michael Jordan memorabilia in existence, it was to be expected that something this rare would be listed for such an eye-watering and extremely prohibitive price.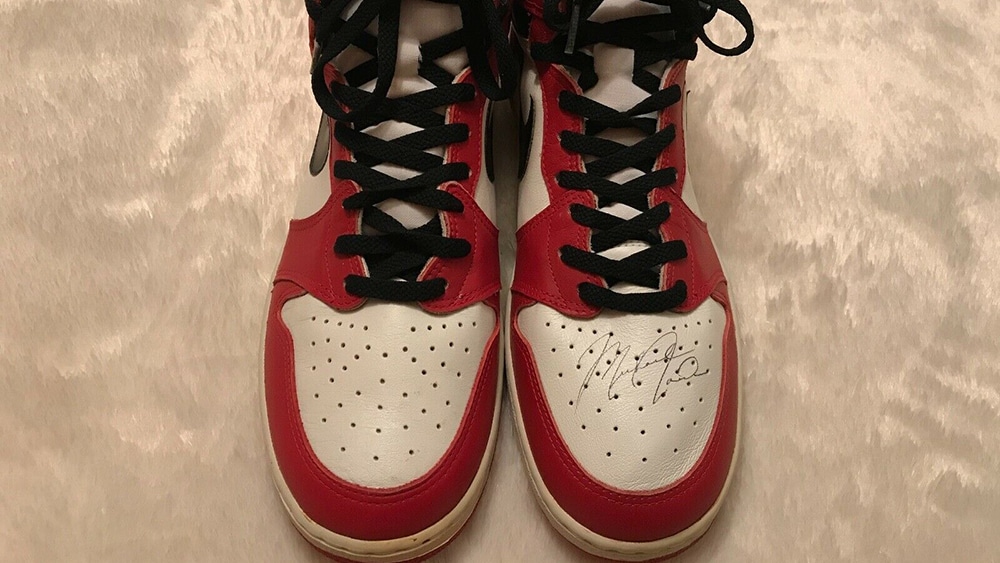 An example would be the recent Sotheby's auction of another pair of OG Air Jordan 1s, which are basically identical in every single way to the $1 million pair, except that they have been worn by Jordan across multiple games in the 80s. Those ones sold for US$560,000 (~AU$726,964), whereas the eBay pair haven't ever been worn.
Tempted? If you're keen to place a bid on the pair of Air Jordan kicks, head to the eBay link below and try your luck. Be warned though, as of public, the listing is clocking around 639 views per hour, and while most of those are probably just curious MJ fans, there's sure to be at least a few sneaker-headed tycoons amongst them.