There are three reasons to invest in a pair of boat shoes. For one, the summer sun is finally starting to show itself enough to warrant days spent out by the water, and what better shoes to get around it than boat shoes. Secondly, summer also means Christmas and boat shoes are a good addition to any wish list.
But more than anything else, they'll always be effortlessly cool. Boat shoes are comfortable, go with everything and manage to walk that fine line between classy and casual. Here are our picks for the best boat shoes for summer 2022.
---
Downeast Nubuck Boat Shoes – Quoddy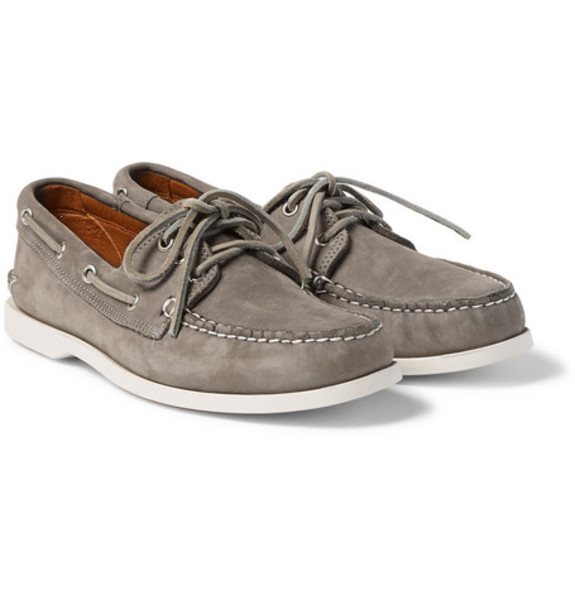 Basic beige boat shoes are the look of the past and in their place are colours that bring with them a bit more of a "cool factor". These smooth grey nubuck shoes are an essential style for every man's casual roster – no boat required. The slick grey/white combo provides traction and comfort in addition to style.
---
---
---
Authentic Original Leather Boat Shoes – Sperry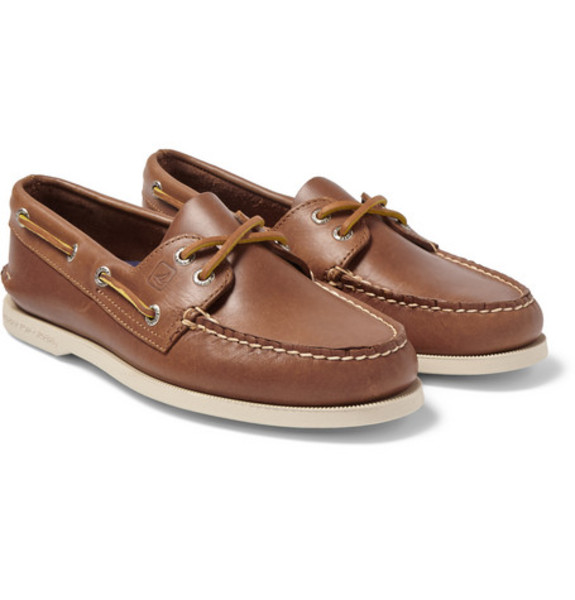 These classic brown leather Sperrys are versatile enough to pair with shorts or, if styled well, a casual suit. They owe their considered, artisanal look to their hand-sewn stitching, which also is reinforced to make them highly durable. They have non-marking rubber outsole offers that offer exceptional traction regardless of weather conditions.
---
+ Paraboot Malo Suede Boat Shoes – Arpenteur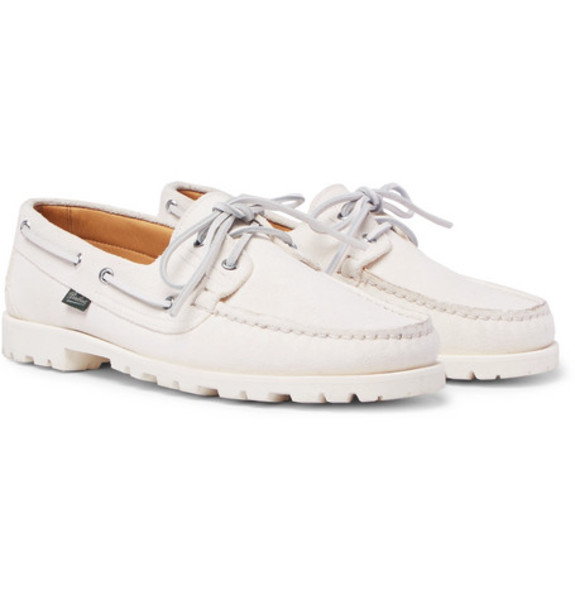 Exclusive to Mr Porter, Arpenteur's 'Malo' boat shoes are the result of a beautiful collaboration with esteemed French cordwainer Paraboot, which has been crafting footwear for over a century. These shoes are made using an off-white suede backed with supple leather equipped with aerating perforations for comfort. The rubber lug soles will provide excellent traction both on and off the deck.
---
Downeast Leather Boat Shoes – Quoddy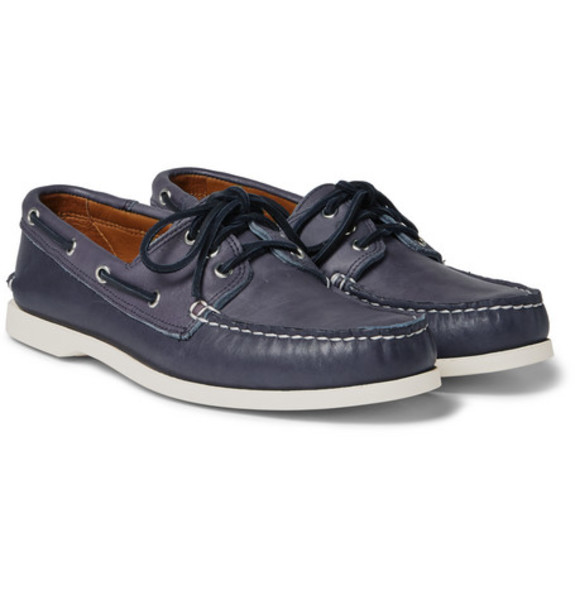 Whether by the coast or out in town, these navy leather boat shoes are a great addition to your downtime summer footwear collection. They're comfortable and finished with tonal laces and gripped rubber soles that guarantee a firm footing. They're also easy to dress up a bit with their classic navy tones.
---
Ghillie Textured-Leather Boat Shoes – Yuketen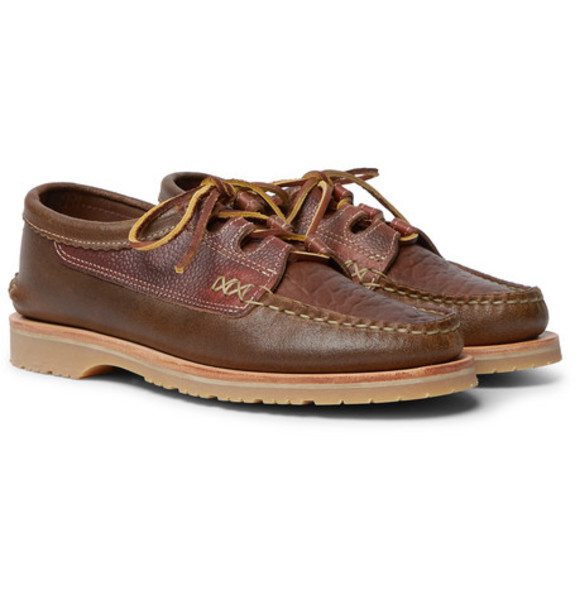 Kept classic by their founder's commitment to the traditional shoemaking craftsmanship, the 'Ghillie' boat shoes have vegetable-tanned textured-leather uppers that are punched and sewn by hand with awl needles and thread for authenticity. The lacing technique comes from veteran yachtsmen who developed it to provide a supportive fit in wet conditions to their own shoes back in the day.