There aren't many brands that make it to the ripe old age of 90 without a few scratches and scuffs on their reputation, but is it any surprise R.M.Williams has lasted this long without compromising on quality? What Reginald Murray Williams established in 1932 is still widely regarded as the pre-eminent Australian leather goods brand, synonymous with high-quality handcrafted leather boots that won't fall victim to the knocks of time. Aussies still can't get enough of the iconic brand, and if you've ever owned a pair of its boots or apparel, it's not hard to understand why.
The R.M.Williams legacy is one well worth celebrating in a big way, and in 2022 that's exactly what the Australian-owned company is doing. To commemorate the milestone, the artisans at R.M.Williams have created a 90th anniversary capsule of limited edition products including boots, belts, apparel and lifestyle items, which will be available online and in-store from later this month.
What's more – to celebrate their admirable staying power, the brand is giving away 90 pairs of free R.M.Williams boots as part of the occasion. Between now and Wednesday 25th May, you could score yourself a free pair of limited edition Craftsman and Lady Yearling 90th anniversary boots simply by dabbling in a little social media competition.
---
---
All you'll need to do is simply share how you wear your favourite pair of R.M.Williams boots on Instagram and tag both @rmwilliams and include #RMW90YEARS in the caption. Or if you prefer to keep your Instagram private, you can just email your snap to [email protected]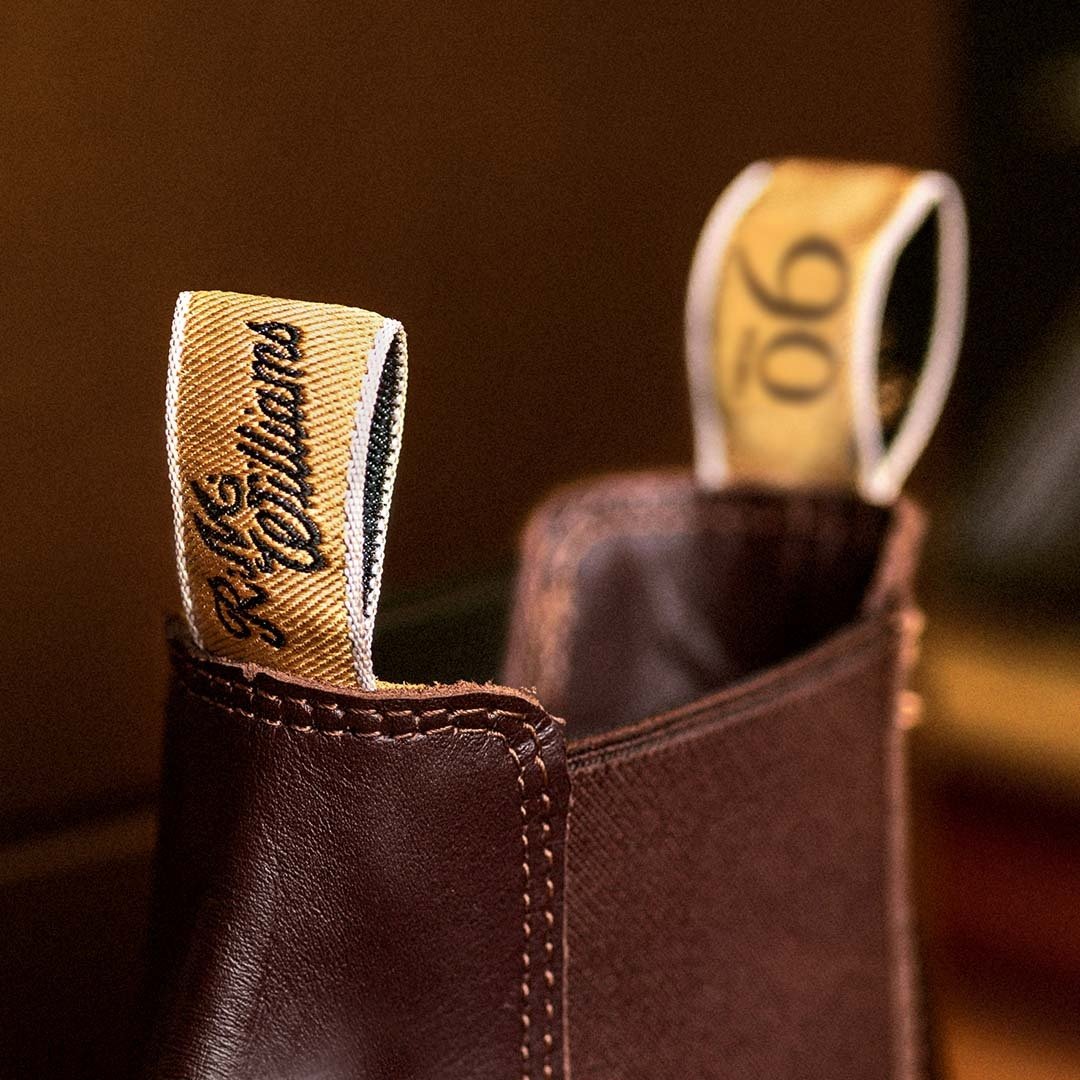 Given R.M.Williams boots are always in such high demand, this will be the easiest pair you've ever stepped into. You'll be able to enter as many times as you want as well, so if you feel like muscling out the competition just make sure you highlight how many ways those versatile boots can be styled.
Made on demand in the Adelaide workshop, the limited edition Craftsman and Lady Yearling 90th anniversary boots are truly aligned with the kind of aesthetic and quality we've come to expect from R.M.Williams. Available in black or chestnut the two styles come with distinctive 90th anniversary trims and a commemorative plaque.
Entering the R.M.Williams competition will also have a spill-over effect for those in need. For every unique entry received, the brand will donate $5 to Thread Together, which is a charitable organisation that offers clothing and support to Aussies in need. That $5 is the cost to provide someone in need with a new wardrobe of 26 items, so every entry is a win-win situation for Australia.
The R.M.Williams 90th anniversary social media competition is open now and runs until 11:59 pm AEST on May 25th.