UPDATE 1: All gone four hours after we posted this, sorry to disappoint lads!
UPDATE 2: Just got off the phone with David Jones – turns out it was a pricing glitch but all orders made before the deal was pulled will be honoured.
Sick of seeing those well-to-do lads at the bar rocking R.M. Williams while you're still knocking around in hand me downs?
---
---
Now is your chance to purchase a pair of the iconic boots at a rare discount, with R.M Williams on sale at David Jones today only for 30% off with free delivery.
That means you can cop a pair of Comfort Craftsman for a cool AU$416.50 (RRP $595). The sale comes off the back of the huge news in May that the legendary Aussie bootmaker is up for sale.
R.M. Williams is on the hunt for new owners and if you're keen to get involved, early reports suggest the label could go under the hammer for half a billion dollars. Hugh Jackman is currently nursing a 5% stake in the company, so if you want to work with Wolverine, now's your chance.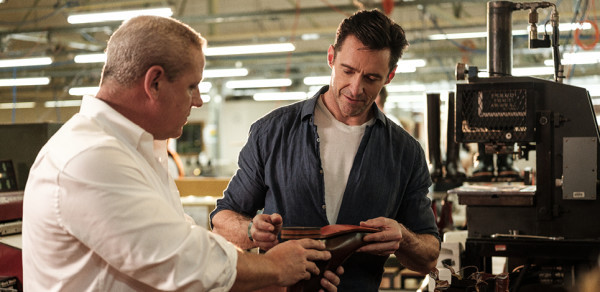 Worth jumping on the boot-bandwagon today if you can, it's no secret that R.M. Williams is the shoe for all occasions (that will last a lifetime), so don't miss your shot at snapping up a pair.
Browse the full range at davidjones.com
RELATED: R.M. Williams Are The Most Versatile Shoes A Man Can Own