When some friends and I visited Saltwater River, Tasmania for our bi-annual whisky sculling competition, one of the many subjects we broached while sitting around the fire was the incredible versatility of R.M. Williams boots.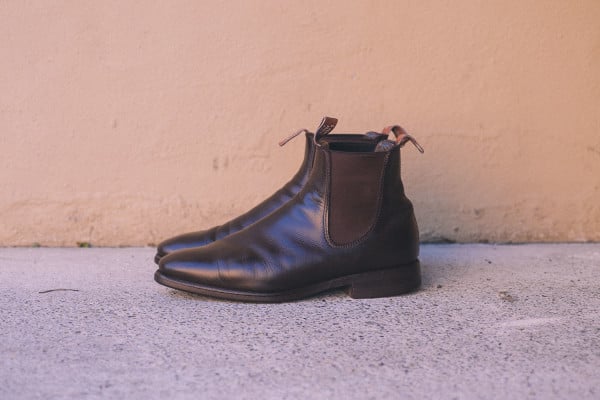 My first introduction to R.M. Williams boots was in my high school days, surrounded by them in the boarding house and Saturday sport. It wasn't until a stroll through Kirribilli markets with my then lady friend did I finally own pair, parting with a measly $40 for the win. After a nasty slip post six Woodstock cans, and a gap year in England on the horizon, I had them resoled in rubber – quite honestly a life-changing event.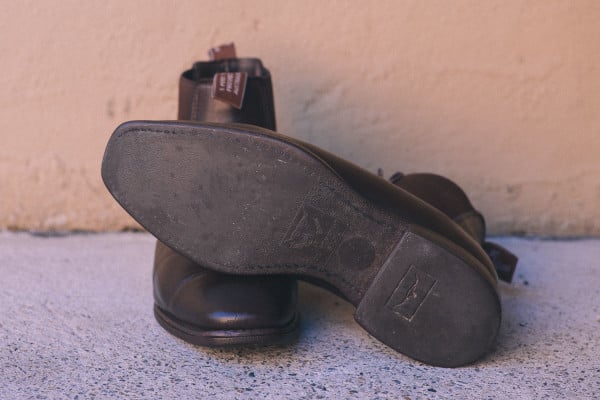 I ran them into the ground until my mid-twenties and then strangely went on a hiatus from the brand, going through a Chuck Taylor and Frankie's leather sneakers phase. I finally decided enough was enough. I went into the Chatswood store, got fitted properly, and purchased a new pair of Comfort Craftsman, and if I had to choose only one pair of shoes to spend the rest of my life in, it would be my R.M. Williams boots.
---
---
Snobs will snigger at my choice of the rubber sole, but to hell with them. I'll take practicality and a plush inner sole over traditionalism for my pair of R.M. Williams boots. Instead of wearing the classic leather sole wafer-thin in 18 months, my non-slip composition sole will last me the better part of a decade, and not cause me grief on concrete footpaths, in the wet, or while riding my motorcycle.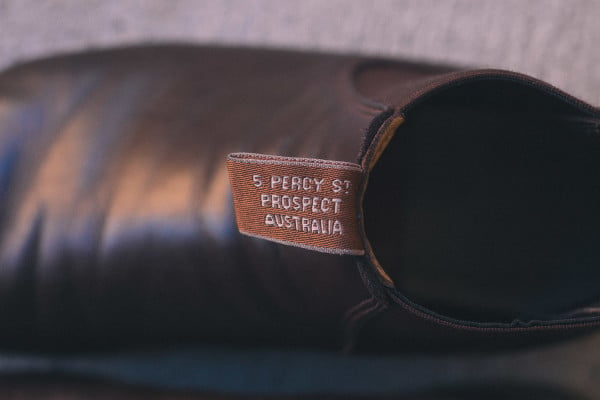 And so we return to the bench by the fire and the question that inspired this post, "I need a comfortable everyday work shoe that can be dressed up or down, what would you recommend?" The three of us who hadn't asked the question, and were all wearing R.M. Williams, simply nodded to our feet. And into the leather sole argument, we dove.
R.M. Williams aren't idiots, they designed a new sole so customers could benefit from added comfort – not so they could divide a group of Sunday afternoon Lord Dudley alcoholics. What they've created is a range of boots to fit specific needs, and it's those needs you should address when it comes time to purchase.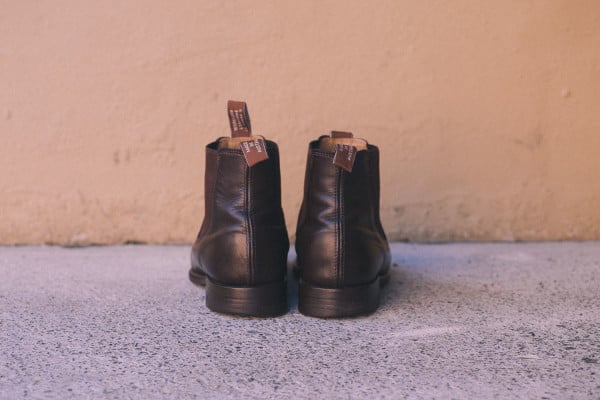 So we come to address Tom's needs from his corporate everyday work shoe. It must be leather, classically styled, comfortable, presentable and able to be paired with a suit, trousers or jeans. R.M. Williams boots fit all of these job requirements (the Black more so the Dark Tan), while at the same time moonlighting as the coolest fucking boot on the market, that fits like a dream and can tackle any activity or adventure you throw at them.
There's no arguing about what I've said above, but there always is when it comes to the question of the sole. My thoughts, for what they're worth, are why choose the leather sole if the rubber provides all of these things, with more comfort, and more durability? If you are only going to own one pair of R.M. Williams boots, the Comfort Craftsman or Dynamic Flex Craftsman with removable innersole is the go – it's a no-brainer. Sure, they'll always be a place for the Signature or Suede Craftsman but they're your second or third pair. Choosing to purchase an inferior sole for your everyday pair, out of a desire to appear more authentic, is bonkers.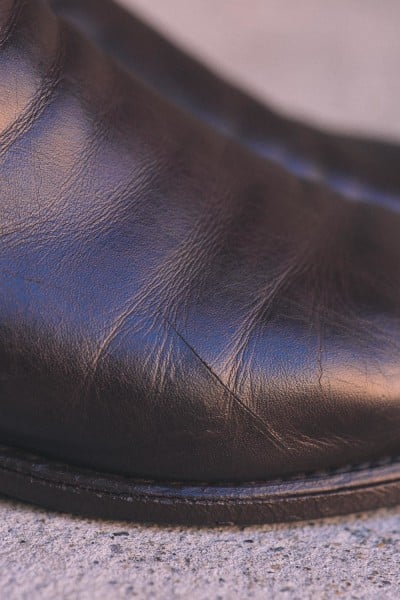 I've diverted into a rant about leather vs. rubber. Apologies.
Like all of you who own R.M. Williams boots, my Craftsmans have been across Montana on a Harley-Davidson, in stirrups on horseback, on sodden walking trails in country England, in the snow in Thredbo, and with nothing more than a clean and polish walked into restaurants like Aria and Quay, 5 Star hotels, formal events, weddings. No shoe comes close to RM Williams' universal adoration and versatility.
---
---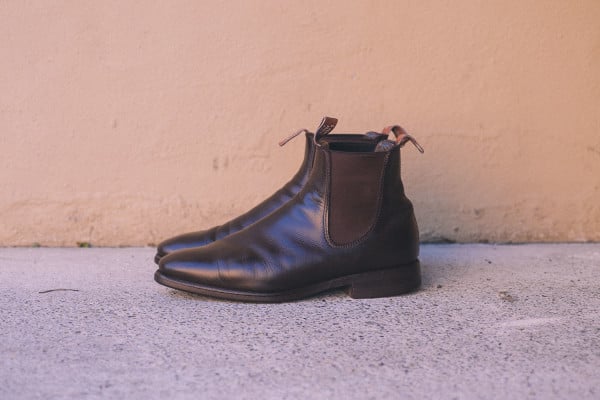 People overlook the versatility of these boots for work, opting for brogues or oxfords from cheap brands that need to be replaced every couple of years. R.M. Williams boots will go the distance and ensure you look good while they're at it. They are the ultimate corporate shoe, the ultimate activity shoe, the ultimate travel shoe, the ultimate Australian made shoe – they are the ultimate everything shoe.
Go out and get a pair, you'll wonder how you ever lived without them.