In 1973, a decade of pure innovation for Baume & Mercier, the luxury Swiss watchmaker introduced one of the world's first steel sports timekeepers: the Baume & Mercier Riviera. An uncontested legacy has surrounded the model ever since, which will only be furthered with the newly announced fifth generation Riviera line this year – a stunning return to form for the high-performance watch and an expressive new direction for the brand.
In 2021, the Baume & Mercier Riviera is being reintroduced in three sizes – all, unsurprisingly, in steel cases. Your options are a 36mm, 42mm, or a special 43mm case, each sketching a new perspective onto the seminal model.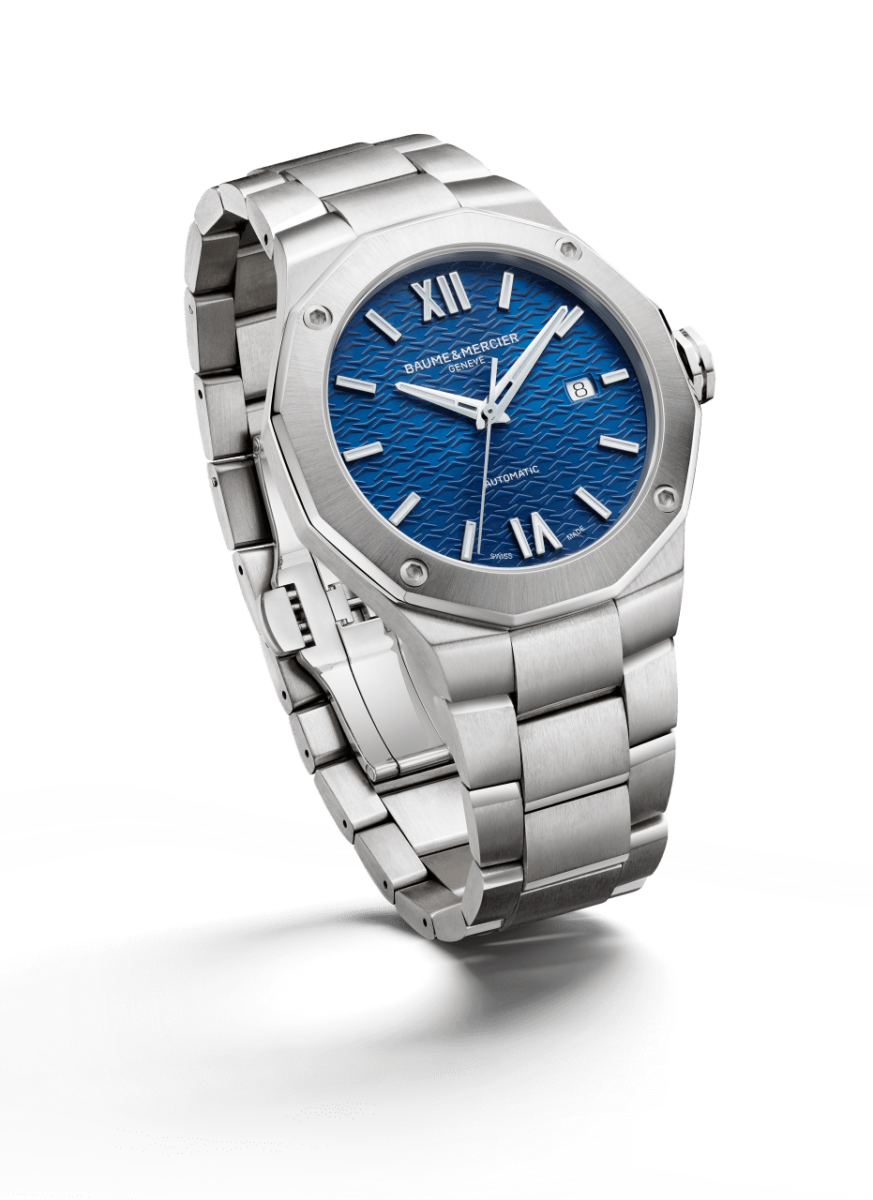 Baume & Mercier has clearly taken great care to align with the Riviera's history. And it's this minimalist approach to modernising the model that only reminds us of how timeless the design really is. As Baume & Mercier word it in the announced press release: "a steel armor, a strong silhouette, and an offbeat elegance" – a design brief that requires just a few smart, seamless updates.
---
---
Sitting alongside the signature bezel and streamlined 50m (5-bar) water-resistant steel case that defines the Rivera, a number of small changes have been made across these three distinctive pieces to re-centre the model as the brand's flagship.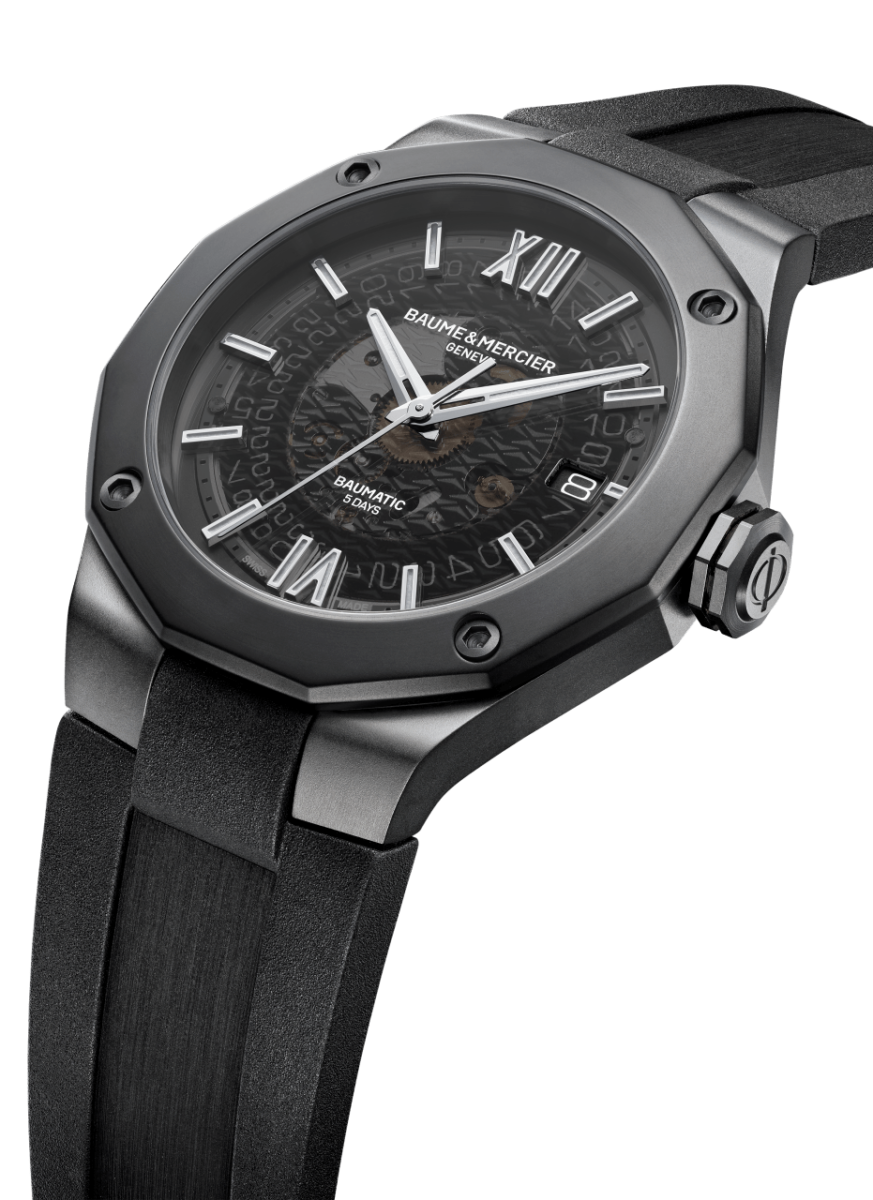 The 42mm Baume & Mercier Riviera sticks closest to the original, importantly maintaining that emblematic twelve-sided bezel in blue, black, or silver. And while the unusual form is very much a mirror of the 1973 watch, the shape has been slightly updated to not only draw inspiration from the placid French Riviera for which the model is named but to symbolise the friction of water striking surrounding mountains. The interchangeable steel straps are key to this vision, although there's also a less expensive "full blue" version with a blue rubber strap only. The former is $4,100, while the latter is $3,950.
Offering something a bit more petite is 36mm Baume & Mercier Riviera, powered by a "Swiss Made" quartz movement with both a steel version in azure blue, retailing for $2,900, a rubber strap version with a black dial for $3,300, and a self-winding version for $4,100.
Representing the pinnacle of the model's rebirth is the Baumatic Riviera, available with a smoky blue decorated sapphire opaque dial on a built-in steel bracelet for $5,500, or with a smoky grey decorated sapphire opaque dial on a soft black strap, which commands a $600 premium over the bracelet at $6,100. This luxury expression is equipped with the highly regarded in-house Baumatic caliber, the same which adorns the brand's Clifton collection and boasts a five-day power reserve, a daily precision of -4 s / +6s, and a magnetic resistance of 1500 Gauss to protect against magnetic fields.