The global watch industry is changing faster than it takes a chronograph's second hand to circumnavigate the dial. Five years ago, you could barely find a price for your favourite watch online. Today, with COVID-19 in full effect, brands are scrambling to do anything they can online, including sell – something many said they'd never do. Lol.
While Breitling has only just launched online transactions in Australia, their historical transparency on website pricing really should have set the standard for digital window shoppers years ago. Why should I have to call a boutique and sit on hold to get the RRP for a watch I'm interested in buying when information about every other aspect of the watch is so readily available online? How this isn't the norm already is just baffling.
In the same spirit of Breitling's newly established pricing transparency, their very first web summit (above) was yet another refreshing take on the tired 'watch fair' model, delivering a succinct overview of three new collections presented by their CEO, Georges Kern. Not only does the format alleviate the need to spend millions of dollars setting up a Basel booth, but it's also open to fans of the brand from all walks of life, located anywhere in the world. And it's that very same inclusive direction taken by the web summit that Breitling is translating into their products; case in point, the new Chronomat Collection.
---
---
Kern's new direction for the brand seeks to shift the paradigm, from a staunch link with aviation to something more versatile – you only have to look at the brand's recent association with surfing and innovative retail spaces to see just how committed they are to accessing a new audience.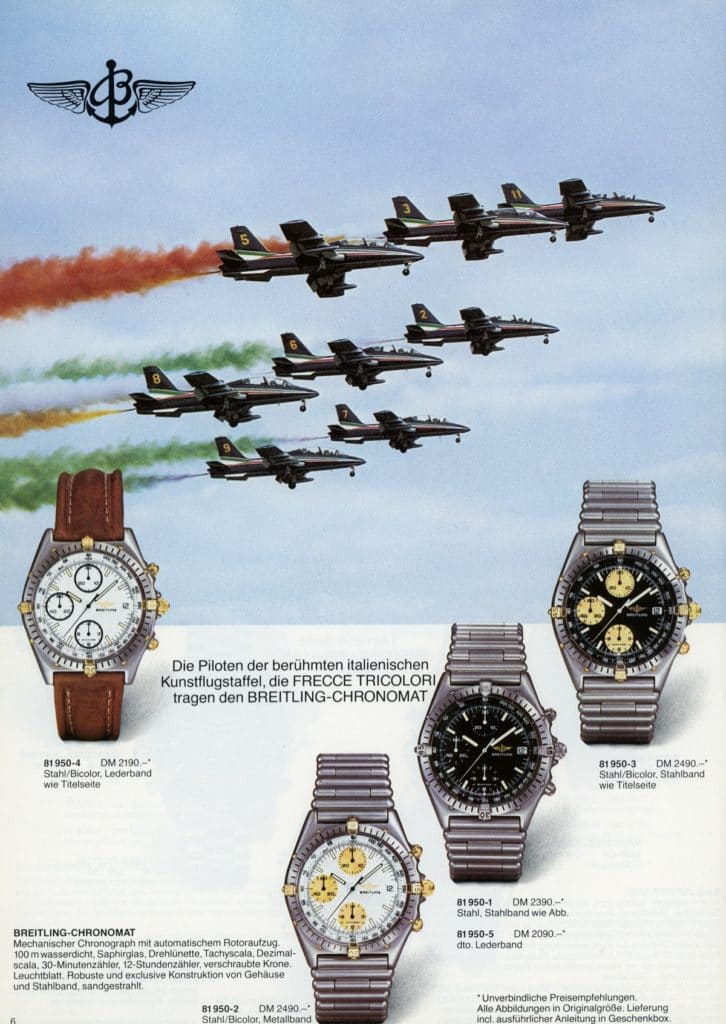 Following the well-received launch of the Navitmer 8 and Premier Collection, the 2020 Breitling Chronomat collection arrives with even more praise, championing retro renown, characterful dials and a smaller, cleaner case for a younger, unpredictable consumer who wants a single sports watch that can do it all.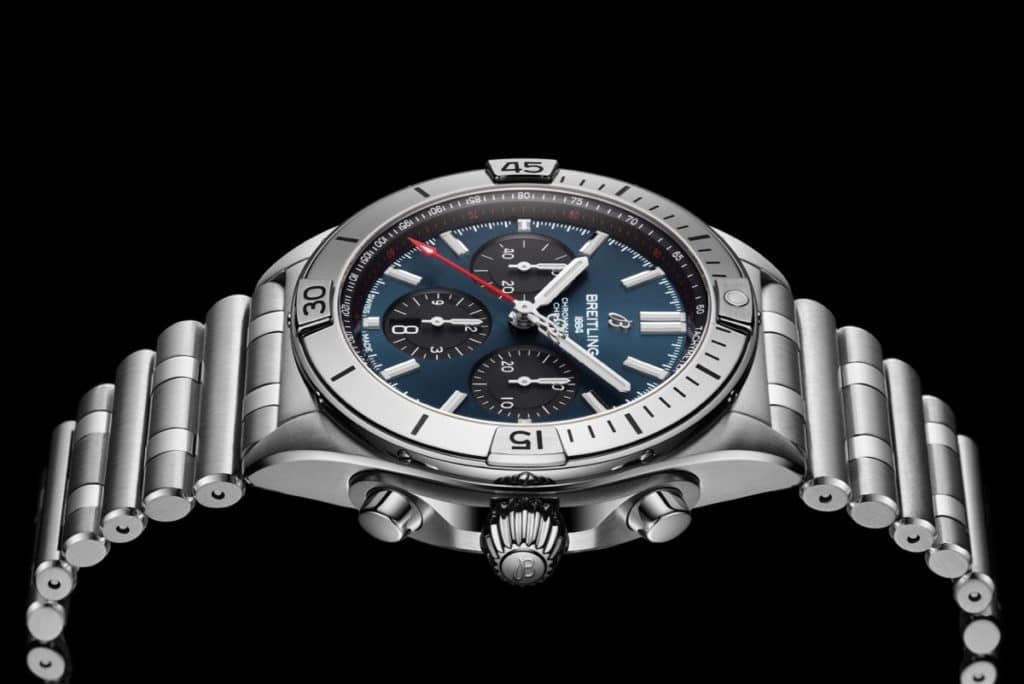 The new Breitling Chronomat lands in a 42mm steel case, down 2mm on the sizeable beast we gave away in the BH Bushfire Raffle. The eye-catching Rouleaux bracelet with butterfly clasp, modelled off the 80s original, is not just beautiful – but the steel bracelet I've been longing for, especially after sampling the Bell & Ross version (which appears to channel a lot of the Rouleaux design, come to think of it).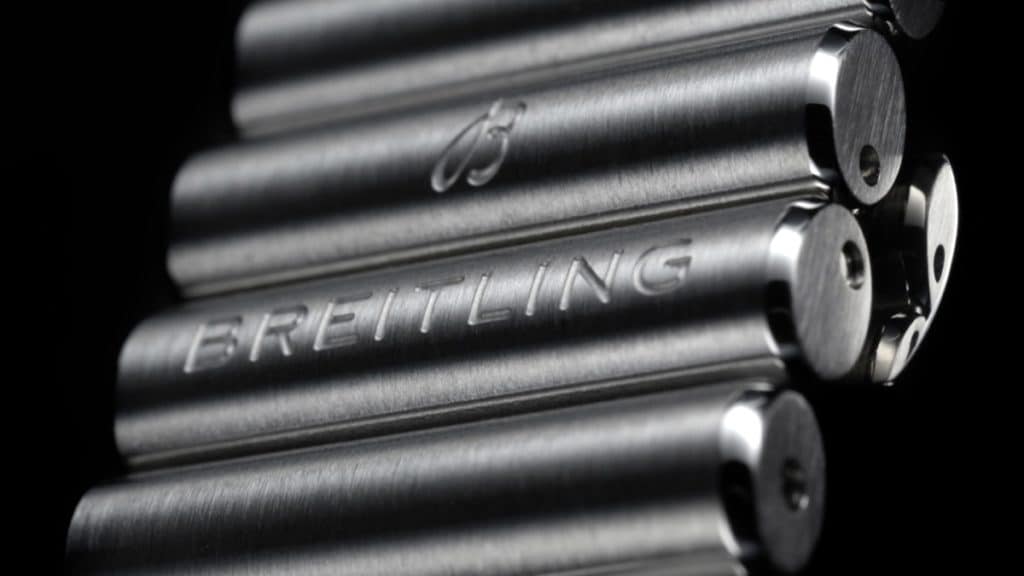 The Chronomat's signature rotating bezel highlighted by interchangeable rider tabs are true to the original, allowing the user to either 'count up' or 'count down', depending on the sport they partake in. Inside, each Chronomat chronograph is powered by the COSC certified Breitling Manufacture Caliber 01, an in-house mechanical movement that delivers an impressive power reserve of roughly 70 hours. It is the same movement that was introduced by the brand in the original Chronomat 01 ten years ago.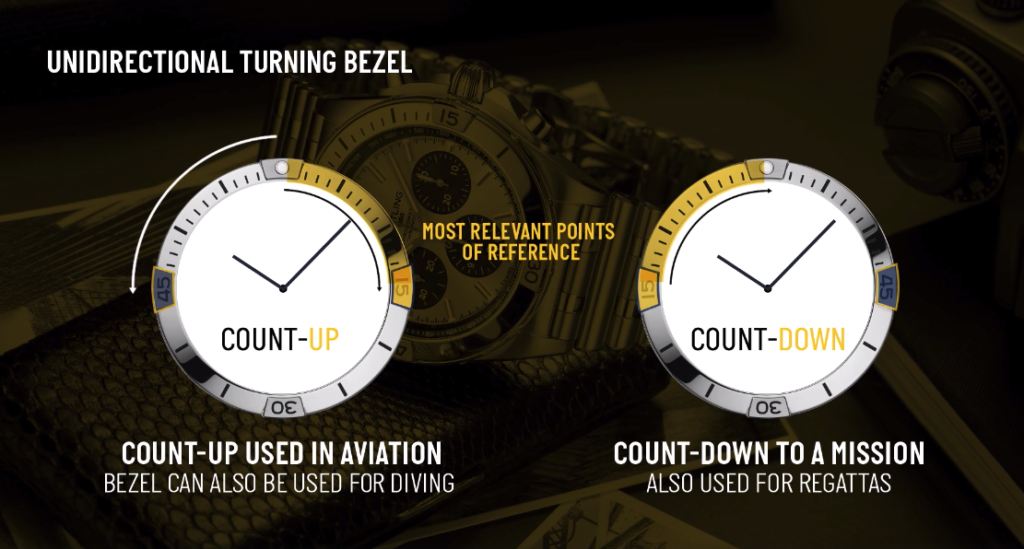 The Chronomat collection is available in a range of different case metals (steel, steel and gold, solid gold) and dial options. Most notably the salmon and 'British Racing Green', which is the brand's Bentley edition. Other variants include silver, copper, or blue dials with black contrasting chronograph counters. A rubber strap features on the 18k red gold variant.
The new Breitling Chronomat collection starts at AU$11,350. Check out each variant below and head to breitling.com to pre-order.