Swiss watchmaking powerhouse Omega have shared an association with James Bond and the British Military for decades.
Their latest homage to this time-honoured relationship has been epitomised in this colourful release, the limited edition variant of the Seamaster Professional known as 'The Commander's Watch.'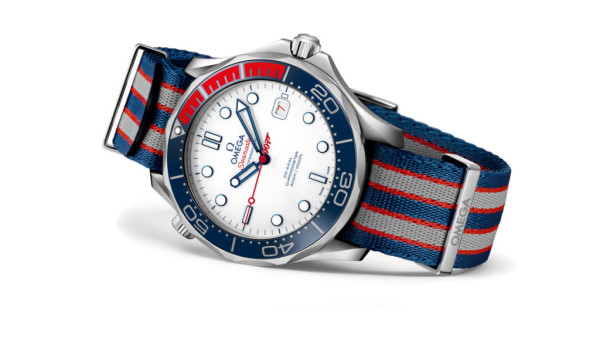 This co-axial chronometer aims to create a "suave and stately look," while saluting the ensign colours of the British Royal Navy. Housed in a 41mm stainless steel case encompassed by a blue ceramic bezel, the Commander's Watch features a Liquidmetal diving scale and red rubber covering the first 15 minutes.
---
---
The 'NATO' strap, first seen on the wrist of Daniel Craig in his previous outing as the British spy in Spectre, has since been modified to three striking colours, those of blue, red, and grey in the same 5-stripe pattern.
A variety of finer touches pay homage to the commander himself, including a 007 logo counterweight, a central 9mm bullet design on the rear housing, and a red number '7' for the dates, while the remainder of the numbers are blue.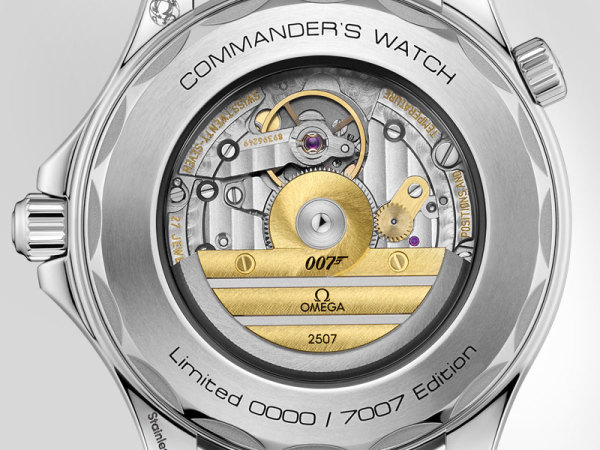 The tribute to James Bond is equally shared with Omega's appreciation for collaborating with the British Armed Forces. Omega once delivered more than 110,000 watches to the Ministry of Defence in WWII, and it was routinely issued to their elite members, more often than not those from the Royal Navy.
Omega has been worn on the wrist of 007 since 1995, during Pierce Brosnan's debut outing as the British spy in Goldeneye.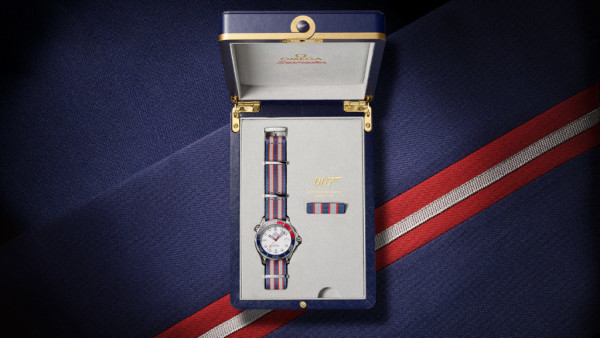 Presentation is an understandable point of difference for a watch brand aligning themselves with military precision. The presentation box for the Commander's Watch is inspired by a real medal case, the watch itself limited to 7,007 pieces, and accompanying a three year warranty.
If this isn't quite enough of a statement for you, a second variant of the Commander's Watch is available in an 18 carat gold casing, limited to just 7 pieces.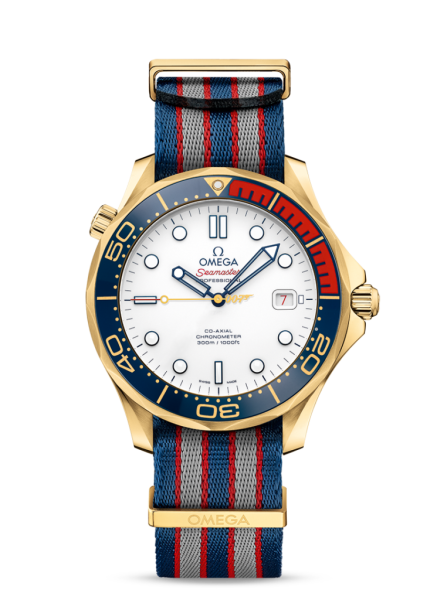 Prices for the standard limited edition Commander's Watch begin at AU$ 6,750.
---
---
Contact your Omega dealer directly for enquiries surrounding the rare Yellow Gold variant.