Drake loves a good flex. Whether showing off his private jet or flaunting his $1 million custom made Raptor's jacket, the Toronto local is never shy of letting everyone know just how rich he is. In the lead up to the release of his compilation album, Care Package, the 6 God has once again put his clout on display, showing off another new timepiece to add to his extensive collection. Unlike the OTT erotic message displaying Richard Mille designed watch he wore during UFC 229 last year, this ultra rare time teller is from renowned Swiss manufacturer Patek Philippe.
Drizzy was snapped wearing the Patek Philippe Aquanaut by his longtime jeweller and friend Dave Bling, who of course, uploaded the photo to his Instagram account for the entire world to see.
The watch was released early last year but was never actually up for public sale, so Drake no doubt got Bling to help him acquire the US$100k (AU~$150,000) watch. The Aquanaut is known for its rounded octagon case and "Tropical" strap, made from a new material that's ultra-resistant to wear, salt water and UV radiation. Drake's version comes with a 30-minute chronograph feature and a bright orange strap.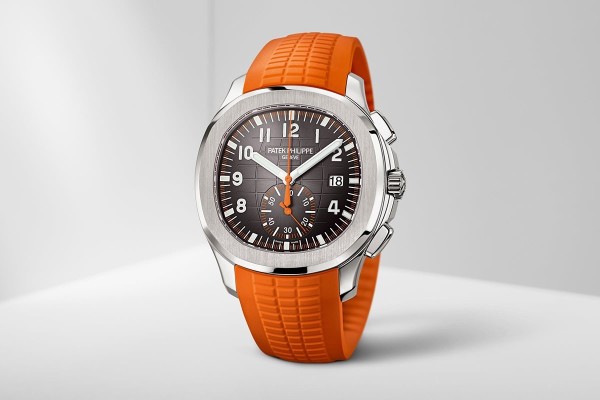 RELATED: The Artisans de Geneve custom rose gold Rolex Daytona