Following months of speculation in the online watch community (incited by this Instagram video), the cat is out of the bag: we're getting an Ed Sheeran x Hodinkee collab.
In a similar vein to the three-part series of G-Shocks that the American media company made in partnership with singer/songwriter (and full-tilt watch nerd) John Mayer, the "Subtract By Ed Sheeran" takes the G-Shock Ref. 6900's broadly recognisable aesthetic and intercuts that with numerous details inspired by Sheeran's new studio album.
RELATED: 10 Years On, Hodinkee Drops New 'Talking Watches' With The One & Only John Goldberger
Even in a lineup full of as many cult classics as Casio's, the G-Shock 6900 needs little recapping. The distinctive "Triple Graph" design has been worn by pop culture's apex idols over the years (including Pharrell and Usher).
Beyond the strong organic connection to numerous hip-hop/R&B artists, it's also a favourite of the watch community — thanks chiefly to its suite of alarm/timing functions and affordability. As you'd expect, Hodinkee is slinging the Subtract at a democratic price point, equivalent to the G-Shock 'John Mayer' editions.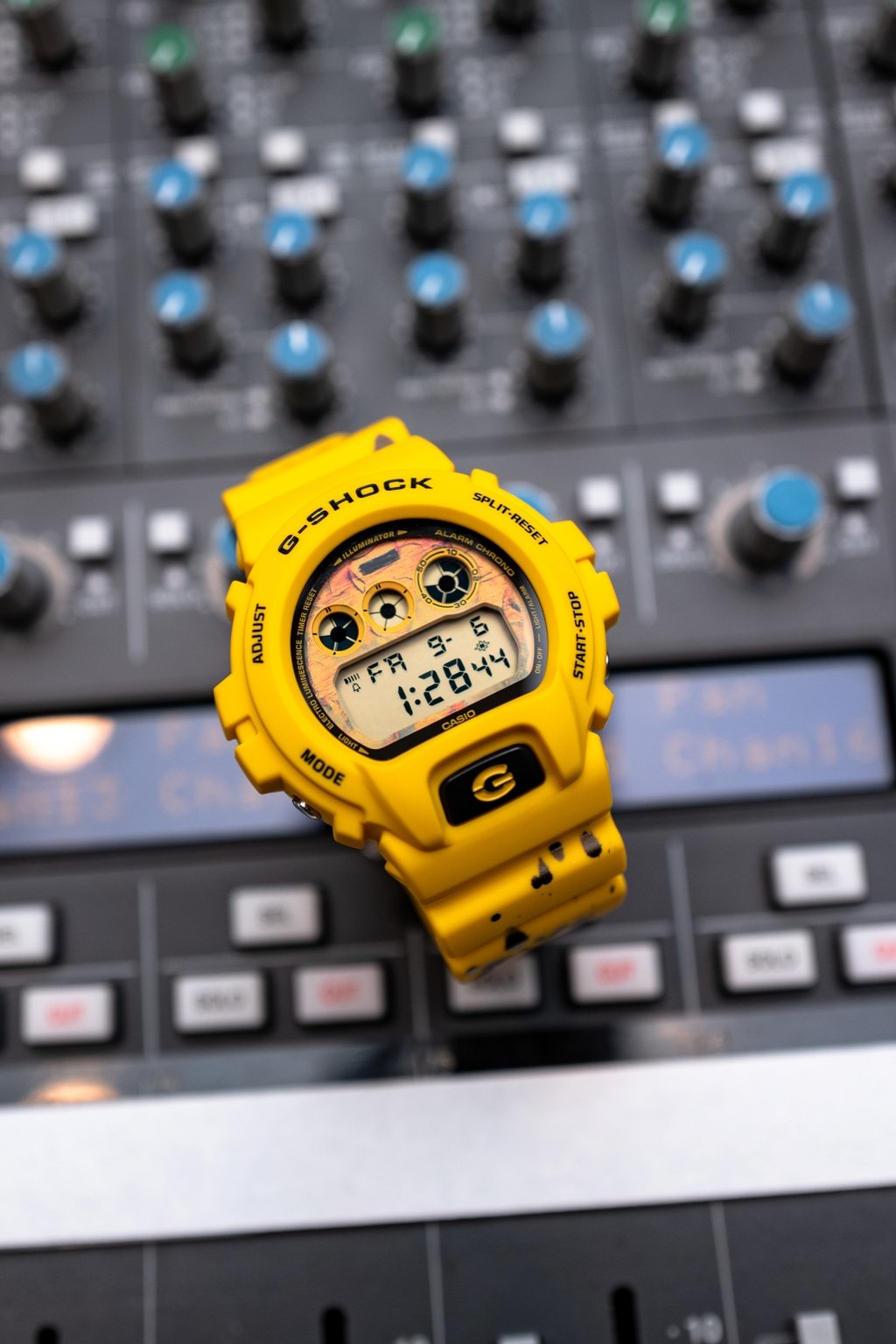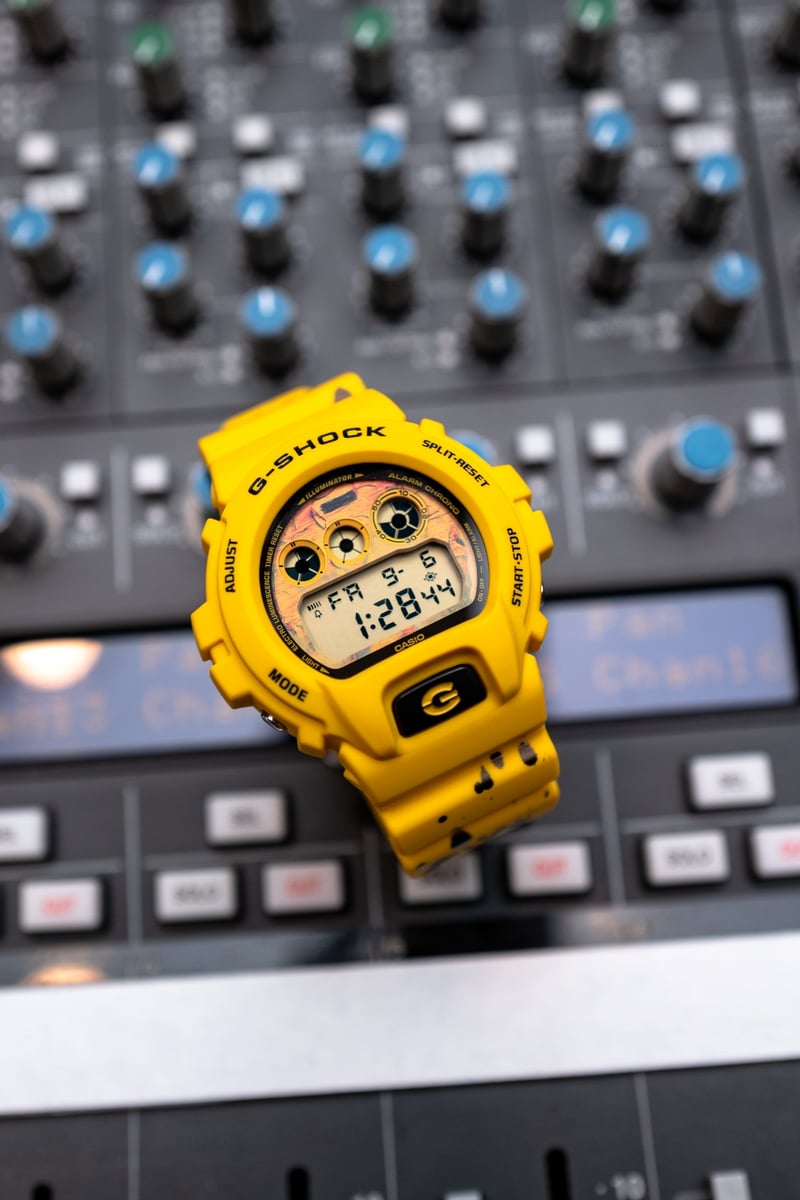 Given Sheeran's massive commercial appeal and public profile, it's unsurprising that Hodinkee opted to use the English singer-songwriter to headline its new raft of artist-inspired collaborations.
Essentially an ongoing project — overseen by John Mayer, no less — that will supply the public with two more releases in 2023, one imagines that this is a calculated move to draw the (increasingly interlinked) worlds of entertainment, design, and watchmaking into a lucrative circle.
G-Shocks aside, you can watch Mayer and Sheeran dive deep into the remainder of the latter's collection, for a new episode of Talking Watches below. Strap in, though: at 1 hour and 12 minutes, it's definitely prime for a weekend binge.