For eagle-eyed watch enthusiasts with a penchant for vengeful feuds in the fictional world of New York Haute finance (loosely based on the deeds of Steve Cohen), Billions began as rewarding viewing. Of course, I always questioned why brash billionaire protagonist Bobby Axelrod sported a discontinued Cartier Roadster Chronograph in season 1 – a watch you could source for roughly AU$7,500 – when a Felipe Massa Richard Mille or Audemars Piguet Royal Oak Concept Tourbillon would have been far more appropriate for his character. However, when the APs did eventually hit the screen, I concluded the Roadster was possibly chosen simply because it was real.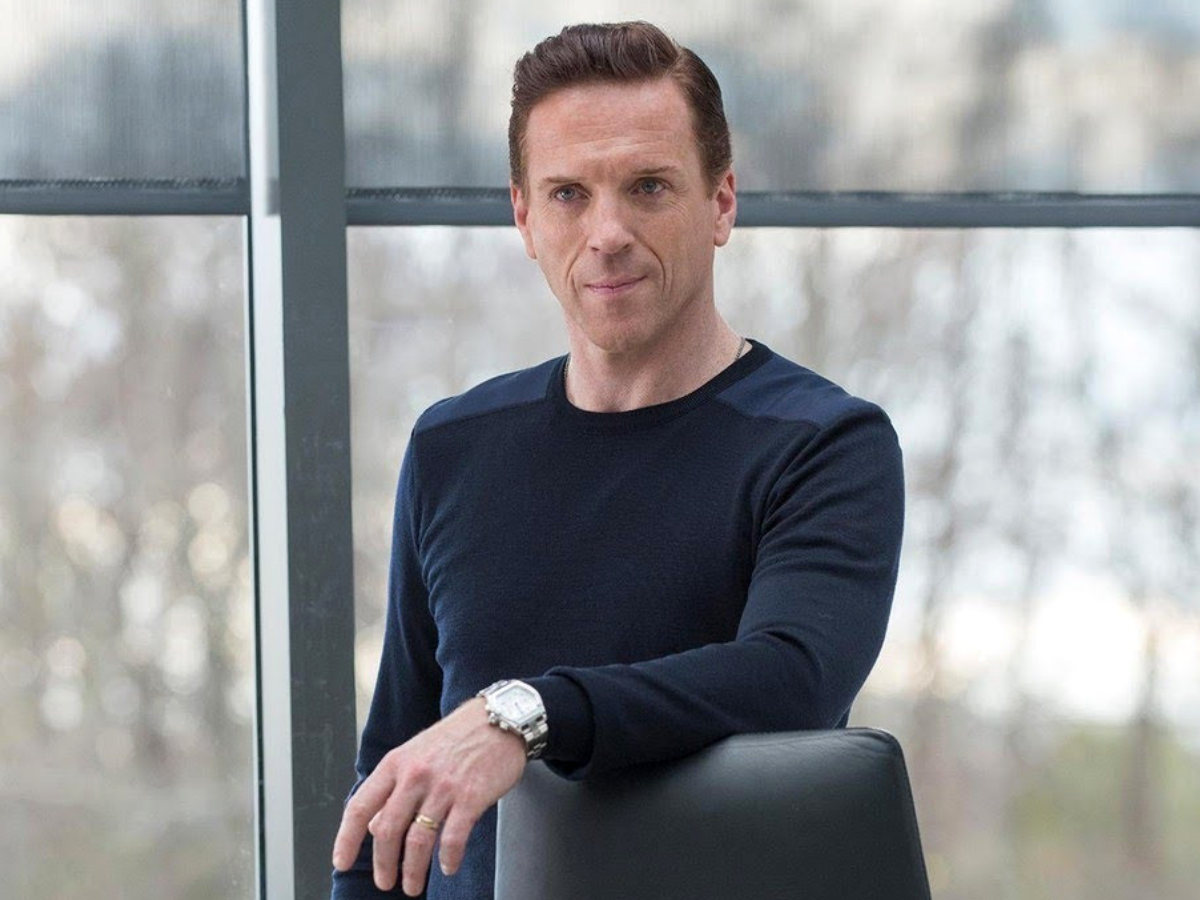 For a show that has – unfortunately – written the global pandemic into its script for the long-awaited return of season 5, bringing the reality into the fictional halls of Axe Capital, it's ironic that the show continues to use fictional watches. The irony intensifies when you consider that in past Billions seasons, specific wine, art, vehicles, and in this case, watch references have been highlighted – most notably when Taylor heads to Wempe to purchase a $164,400 Patek Philippe 5270R, winning over connoisseurs and adding credibility. And yet the show's main character wears a replica Audemars Piguet.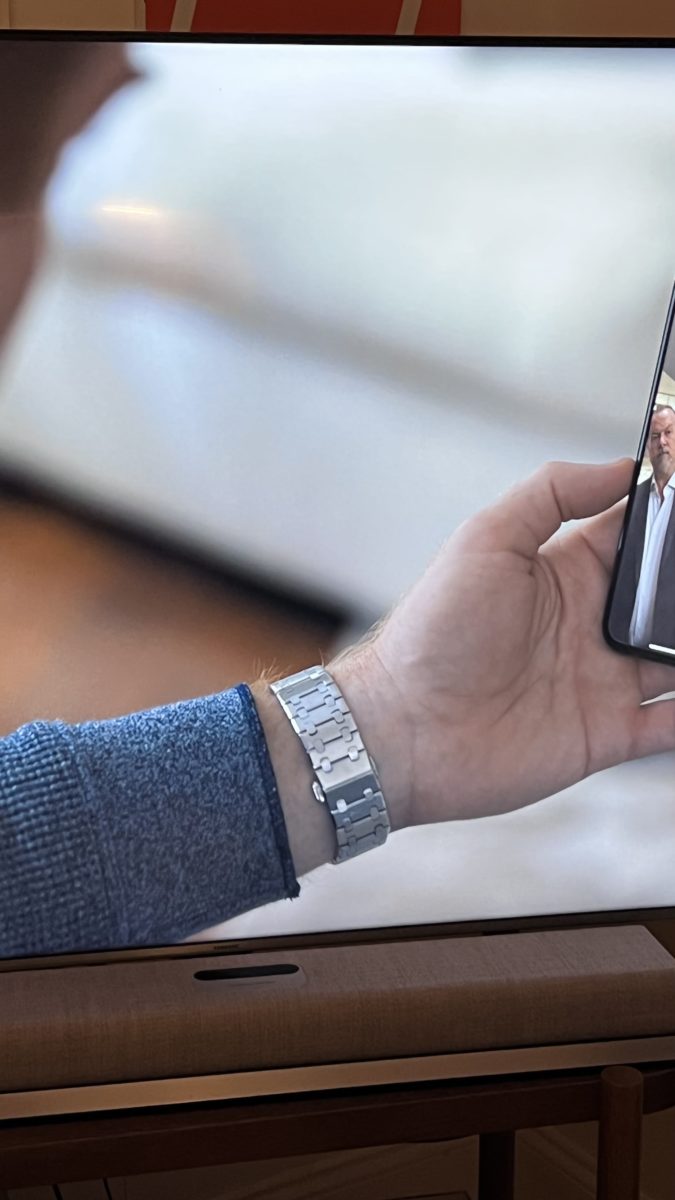 This isn't new to me, it just became as blindingly obvious as Paul Giamatti's weight loss in the latest episode of season 5 'Victory Smoke', where Axe's wrist is in full view, showcasing a honky AP style bracelet with a generic, button-operated clasp. Many an Audemars Piguet has graced the wrist of Damian Lewis, including what I assume to be a limited edition Royal Oak Offshore Chronograph with blue camouflage rubber strap and a black dialled Royal Oak AP15400 or 15500. I can't say for sure if they're all fake, but it's the Royal Oak interpretation pictured below that features most, and it's a disaster.
---
---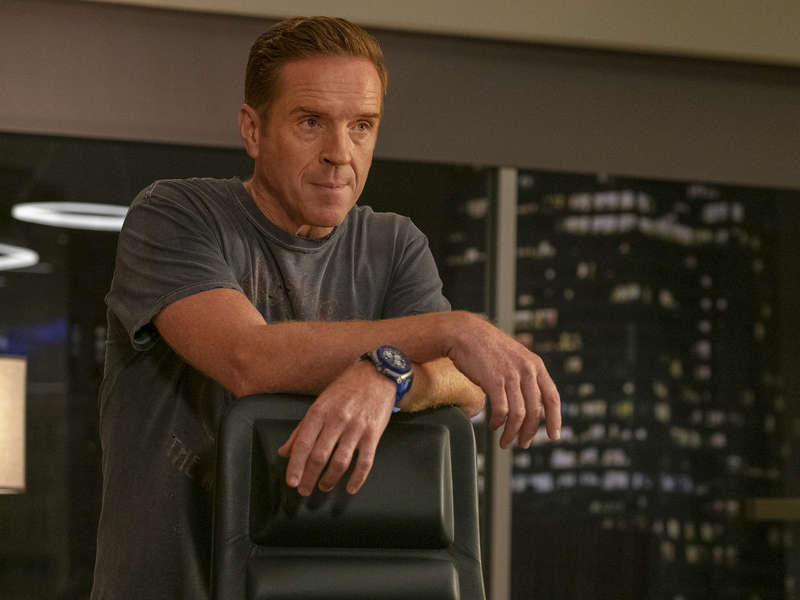 If I recall correctly, the watch in question debuted in the season 2 trailer and has since been confusing AP fans as to whether it's meant to be a swollen Royal Oak Chronograph (possibly a Ref. 25860ST.OO.1110ST.04) or an early 2000s Royal Oak Offshore or recent Offshore revival – given the Arabic numerals on the dial, not the indices the dressier Royal Oak features. Cursory glimpses from past seasons show a watch with a chronograph hand that ticks, obviously quartz, and a disproportionate bezel, rehaut, and case. It's all just wrong.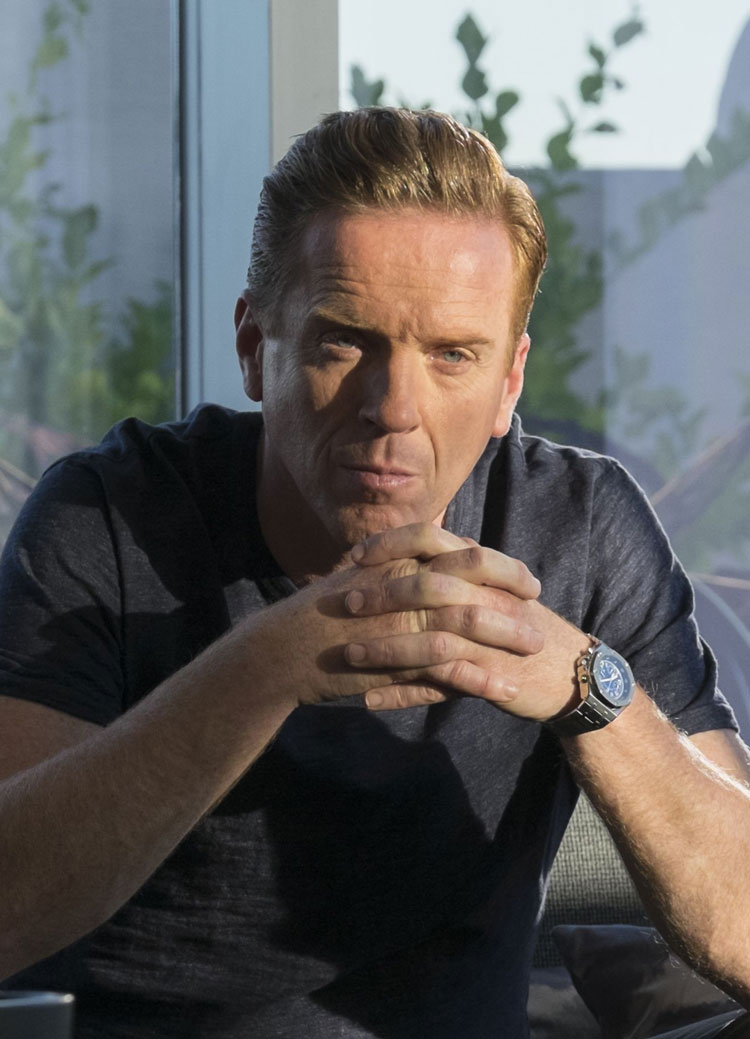 My point is this: with one fake watch, Billions loses all its credibility. For a show with huge budgets and an all-star cast, a show about an arrogant billionaire who is happy to drop $9 million on building naming rights, gift his country estate to land a deal, and tout his friendship with notable watch collector/businessman Jay-Z… why drop the ball on the watch?
After all, what's the point of having fuck you money if you wear a fake watch?