Casio continues to surprise with special updates of their classically durable G-Shock timepieces, this time with the company's latest creation, the G-Shock G-Carbon GA2000, now available in three head-turning new colourways.
Available in red, yellow and blue, these awesome updates of the G-Carbon feature the innovative Carbon Core Guard, which in laymen's terms is the name given to the watch's resin carbon fibre-reinforced case that makes it extra durable.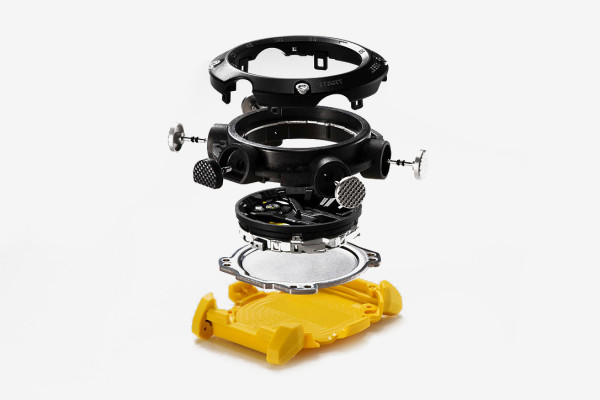 The G-Carbon features large stainless steel buttons and a thin back case creating a lightweight feel, even though the timepiece is a huge 49mm wide and 14mm thick. Each watch also comes with the usual features such as water resistance, LCD sub-displays, analogue hands, interchangeable straps and a wide range of daily alarms.
---
---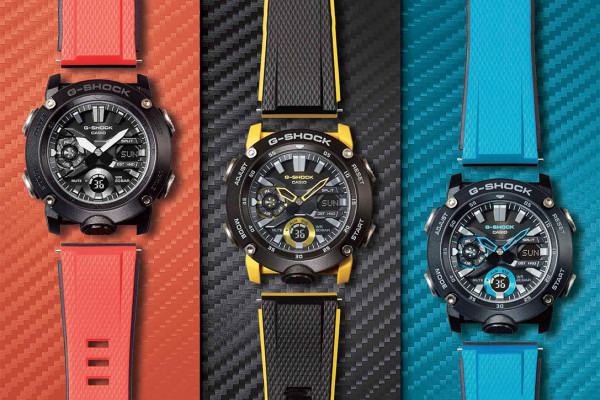 The yellow GA2000-1A9 and blue GA2000-1A2 are set for release this month and will retail for $180 while the limited edition red GA2000E-4 will hit stores in May for $225. If you're not a fan of the bright colours you'll also be able to purchase the watch in outdoor-inspired colour schemes, such as the navy GA2000-2A, olive green GA2000-3A and khaki GA2000-5A, which are all up for grabs in May for $180.
Head to the official G-Shock website for more details about where to grab your own G-Carbon.
RELATED: The rare Casio G-Shock full metal gold just got rarer