A penchant for practicality is what has driven my preference away from dress watches to sports watches, these past six years. Much like my experience with exotic automobiles, life is less stressful when accompanied by material possessions that aren't overtly subjected to unforeseen shit happening – which of course it always does. In the case of watches, this rings especially true with G-Shock, a brand designed specifically to withstand 'Gravitational Shock', hence the name. With a reputation for defying almost anything a consumer can throw at it, G-Shock has built an army of loyal customers who'll be especially ready for the freshly released G-Shock MTG-B1000.
It's G-Shock's tough, no fuss attitude, that gives it such a versatile userbase, spanning from Northern Beaches surfers to Wall Street bankers swapping out their Pateks for casual Friday and their impending weekend in the Catskills – then strategically wearing them into the office on Monday to brag about their weekend hiking in the Catskills. Where a casual vibe is required, or a mechanical watch simply won't do, G-Shock has provided reliable and effective time for all, transitioning from city to country and work to play, thus finding its place in collections of almost anyone that calls themselves a watch enthusiast.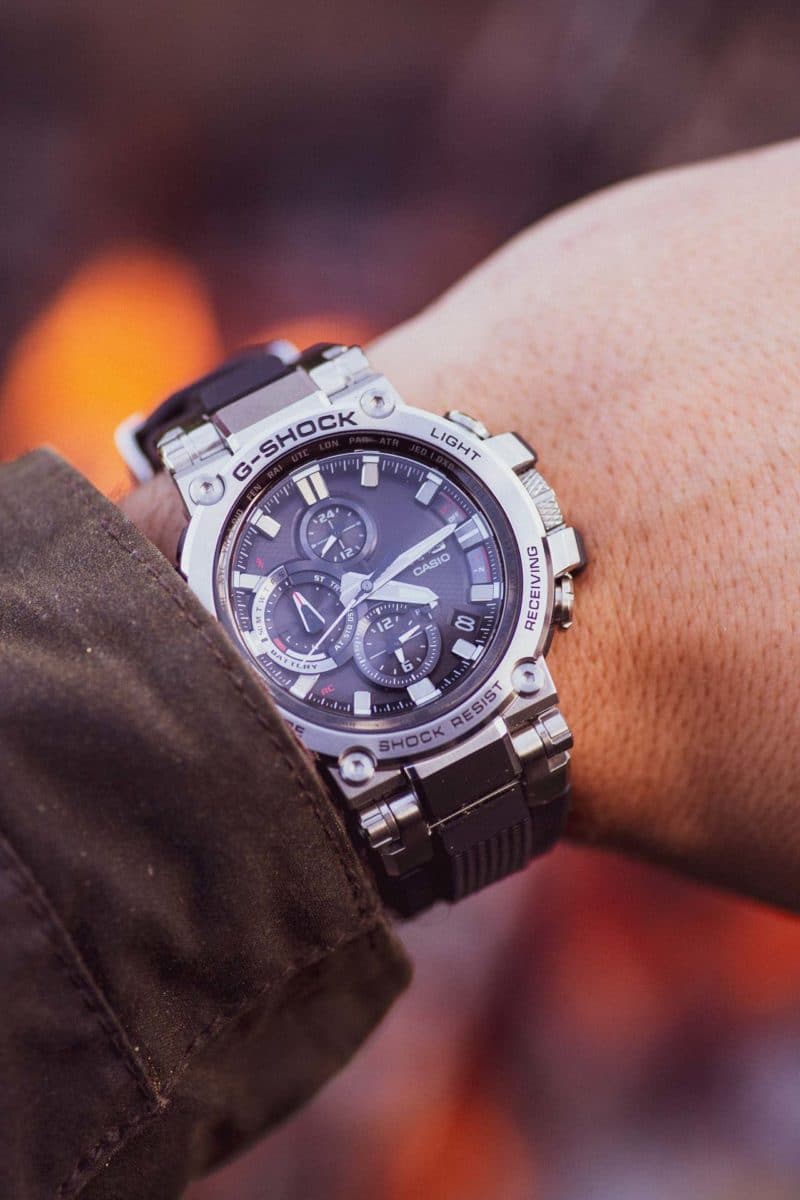 RELATED: 'The Casio G-Shock Full Metal Gold Is 2018's Most Polarising Watch'
---
---
The G-Shock MTG-B1000
First Glance
Their latest model, which launched at Basel this year, the G-Shock MTG-B1000 shows how far the company has come since I proudly sported a Yellow G-Shock with integrated face protector in the mid-90s, not just in terms of innovation but wearability. At first glance, you notice the depth of the dial with legible, and useful functions, highlighted by detailed laser engraved components. Not only does it boast an incredible list of features but it has shed a considerable amount of size and weight from it's all steel MTG-G1000 brother. Black rubber replaces a steel bracelet providing for a lighter, more user-friendly watch, complemented by a sophisticated steel case, allowing the MTG-B1000 to be worn in almost any situation.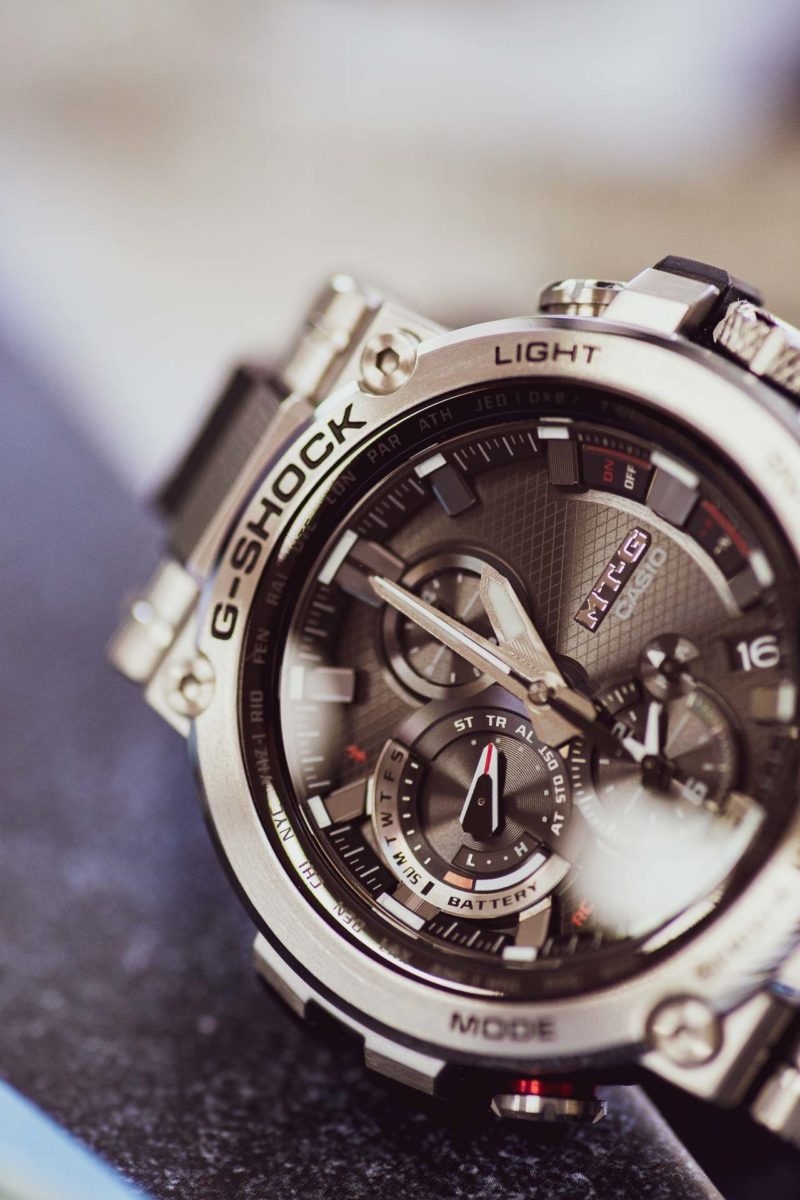 At 52mm the MTG-B1000 is still a sizeable watch but when you consider that the MTG-G1000 sat at 59mm and Casio have added functionality into the refined steel structure, it's quite the engineering marvel. The newly developed case boasts G-Shock's 'Triple G Resist', built to withstand three kinds of gravitational acceleration: external shocks, centrifugal gravity and extreme vibrations, with a carbon-fibre reinforced resin case protecting the movement module. The case employs the same integrated lug as its predecessor but features a new band structure to secure the rubber strap in place.
Classic Ingenuity
There's a childish excitement about using the G-Shock MTG-B1000 too – a reminder of your passion for gadgets as a boy. The connection via Bluetooth to the seamless Connected app is addictive, to say the least, instantly swapping primary and secondary time zones, accessing time, date and day info for over 300 cities across the world as well as monitoring the Solar powered battery level, displayed seamlessly on your phone and beamed to the watch in the blink of an eye.
To me, the G-Shock MTG-B1000 appeals mainly as a tool for travel, featuring incredibly intuitive and useful functions in a svelte steel package. As a bonus, to know it can withstand any beating that comes its way makes it even a more compelling proposition and solidifies why G-Shock has earned such street cred among the watch community.