You may remember this time last year when Garmin released the Tactical Edition model as part of their Instinct Series watch line-up. Last week, Garmin again further diversified their Instinct Series by releasing the brand's first-ever dedicated gaming watch: the Garmin Instinct Esports Edition.
The Garmin Instinct Esports Edition is a smartwatch designed for the likes of pro Esport athletes and full-time Twitch streamers, providing in-depth gaming performance and analysis through a dedicated Esports activity profile.
In a cool new feature, players can pair their Instinct Esports watch with Garmin's STR3AMUP! app to broadcast their heart rate and stress levels to viewers whilst streaming. Data displays and body metrics are also fully customizable, giving viewers a unique look at a player's biometric data during live gameplay.
The best part? With live heart-rate broadcasting, you can now watch your teammates' anxiety levels skyrocket when they're sent to the gulag in Warzone.
The release of the Instinct Esports Edition is an interesting change of tactic from Garmin, whose Instinct range has until now consisted purely of outdoor, rugged adventure watches. The addition of an Esports watch to their lineup shows the company's awareness of not just the growth of online gaming, but also of live-streaming platforms like Twitch and YouTube.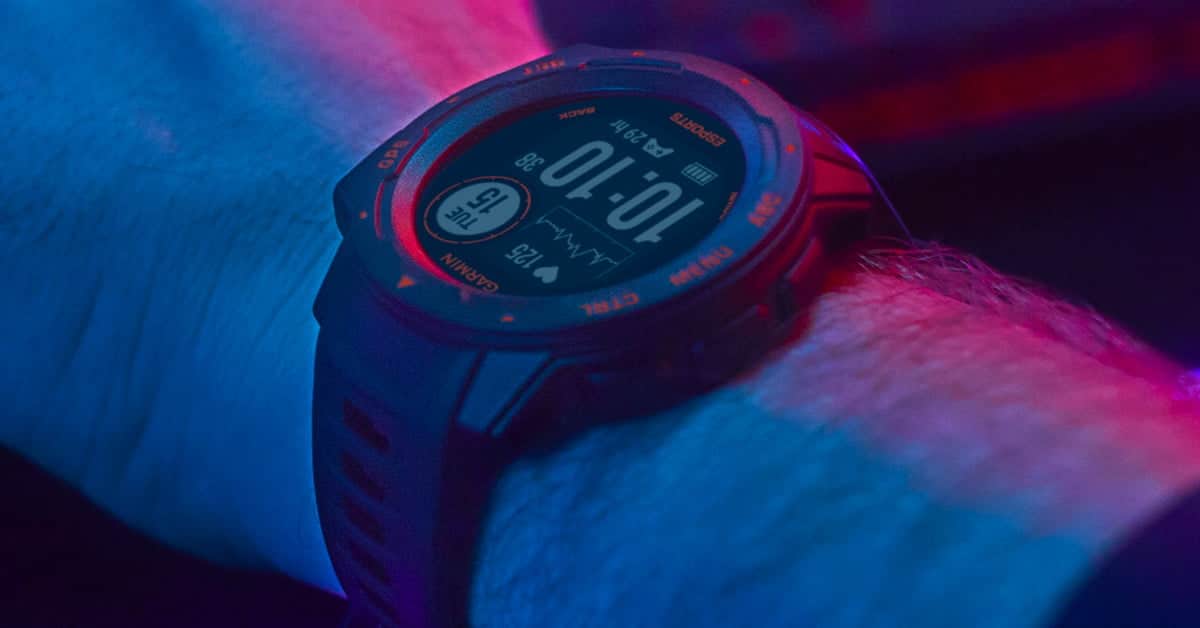 Key info and specs:
Price: AU$499
Colour: Black Lava
Strap material: silicone
Dimensions: 45 x 45 x 15.3mm
Display size: 23 x 23mm
Display resolution: 128 x 128 pixels
Weight: 53g
Battery life (see below)

Smartwatch mode: Up to 14 days
Esports mode: Up to 80 hours
GPS mode: Up to 16 hours
Being a first-generation Instinct model, the Garmin Instinct Esports Edition also embodies all the regular smartwatch features native to the standard Instinct Series, including wrist-based heart rate tracking, pulse ox (sleep monitoring) and body battery energy monitoring. All of which can be analysed from inside the Garmin Connect app on your smartphone.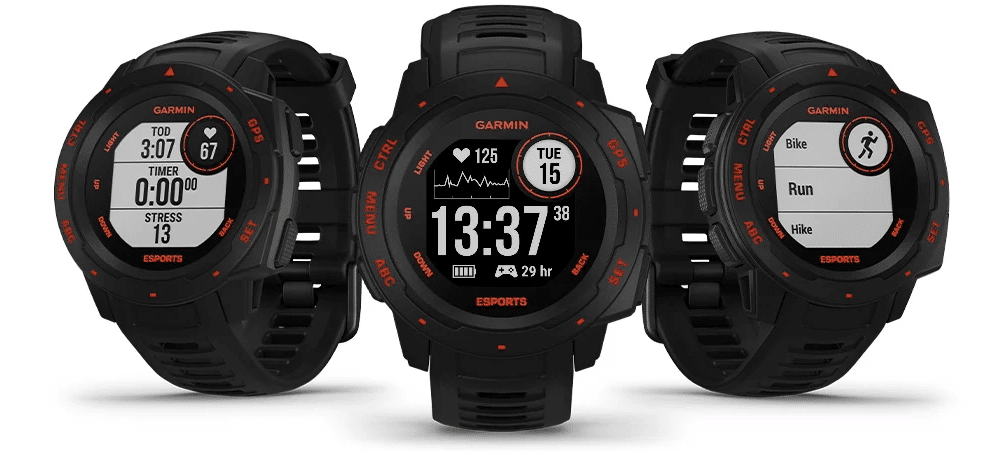 There's no denying the fact that this watch is really just a standard Instinct model with an extra sports activity profile. Nevertheless, we applaud Garmin's nod toward the increasingly-popular Esports industry – a growing market which shows no signs of slowing down.