Hodinkee, arguably the most respected and well known watch blog on the net, have been writing about the horological game since 2008 as well as selling watch straps, pouches, and rolls since 2012. Now, they've taken their e-commerce offering a step further and have launched a vintage watch store at shop.hodinkee.com.
The world of buying vintage watches online (and indeed in the real world) before yesterday has largely been fraught with dodgy sellers, dodgy watches, and a general uncertainty about whether you'll actually get what you're paying for. With the new Hodinkee store, this all changes.
While the initial offering is small, those in the market for a vintage watch can rest easy knowing that each item in the store is 100% authentic and exactly as described. To keep everything completely transparent, both the good and bad aspects of each watch in the store are highlighted, and all the watches sold are guaranteed to be authentic. They're also strongly curated, so everything you see is something that the Hodinkee team (who almost certainly know watches better than you do) would want to buy themselves.
---
---
Not straying too far from their bread and butter, they've also built a very cool tool called the Strap Finder, where you can see what a strap will look like on a range of different watches before you buy it.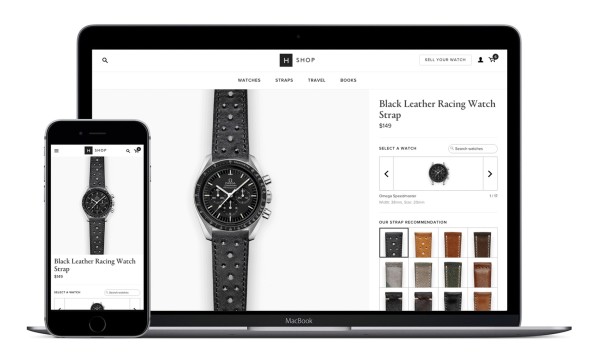 In addition to their watch offering, they've also launched a 'Rare Finds' collection, with everything from one-off Steve McQueen Rolex prints, to vintage Leica Cameras. Basically anything and everything a discerning gentleman would want.
Sorry if we just sent you broke.