From the iconic calculator watches of the 80s to now, smartwatches have certainly come a long way. As for Huawei's latest offering – the Huawei GT 2e – let's just say they've developed something which has soundly given us a glimpse into the future of smartwatches.
Since the current iteration of smartwatches were launched in 2014, the biggest barrier preventing smartwatches' universal adoption has arguably been battery life. More specifically – poor battery life.
Initial offerings were widely criticised for this particular shortcoming. But even in the present day, a good portion of smartwatches aren't quite up to scratch in the battery department, with most devices currently on the market struggling to get more than a couple days' use from a single charge. Which is where the HUAWEI GT 2e steps in…
---
---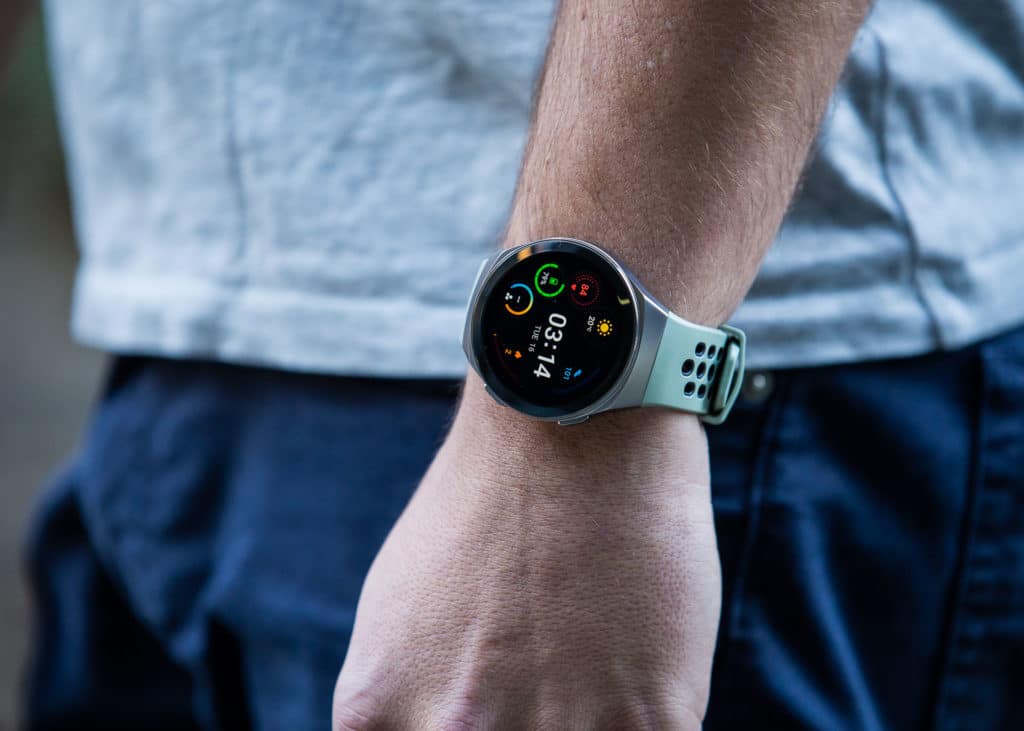 Huawei's GT 2e has the endurance to last an astonishing two weeks from a single charge (with regular use). But just how does this all work? And what makes Huawei's smartwatch the standout choice?
Well, contrary to what you'd assume, the battery hasn't been "beefed up". In fact, at 455mAh, it's the exact same capacity. Battery life isn't an issue mainly because of Huawei's in-house Kirin A1 chip. This is where the real magic happens, giving the smartwatch its ability to run for up to two whole weeks. Leveraging an intelligent power-saving algorithm like no other, the Kirin A1 chip is longevity and performance at its very finest. As an added bonus, longevity and performance have clearly been enhanced without sacrificing form.
In terms of the user experience, this particular smartwatch hasn't eased off the pedal just because the 1st place podium was in sight. Deciding that having the best battery alone simply wasn't enough, Huawei has gunned to secure a total victory by making every aspect pertinent to the user the best it can possibly be.
The GT 2e offers an entire wealth of data and relevant notifications in real-time. Not only as a means of gauging how you're physically faring – like a HUD system which also happens to counts calories – nor to help you tailor the watch's function; but also learn how it can better serve you throughout a whole range of scenarios.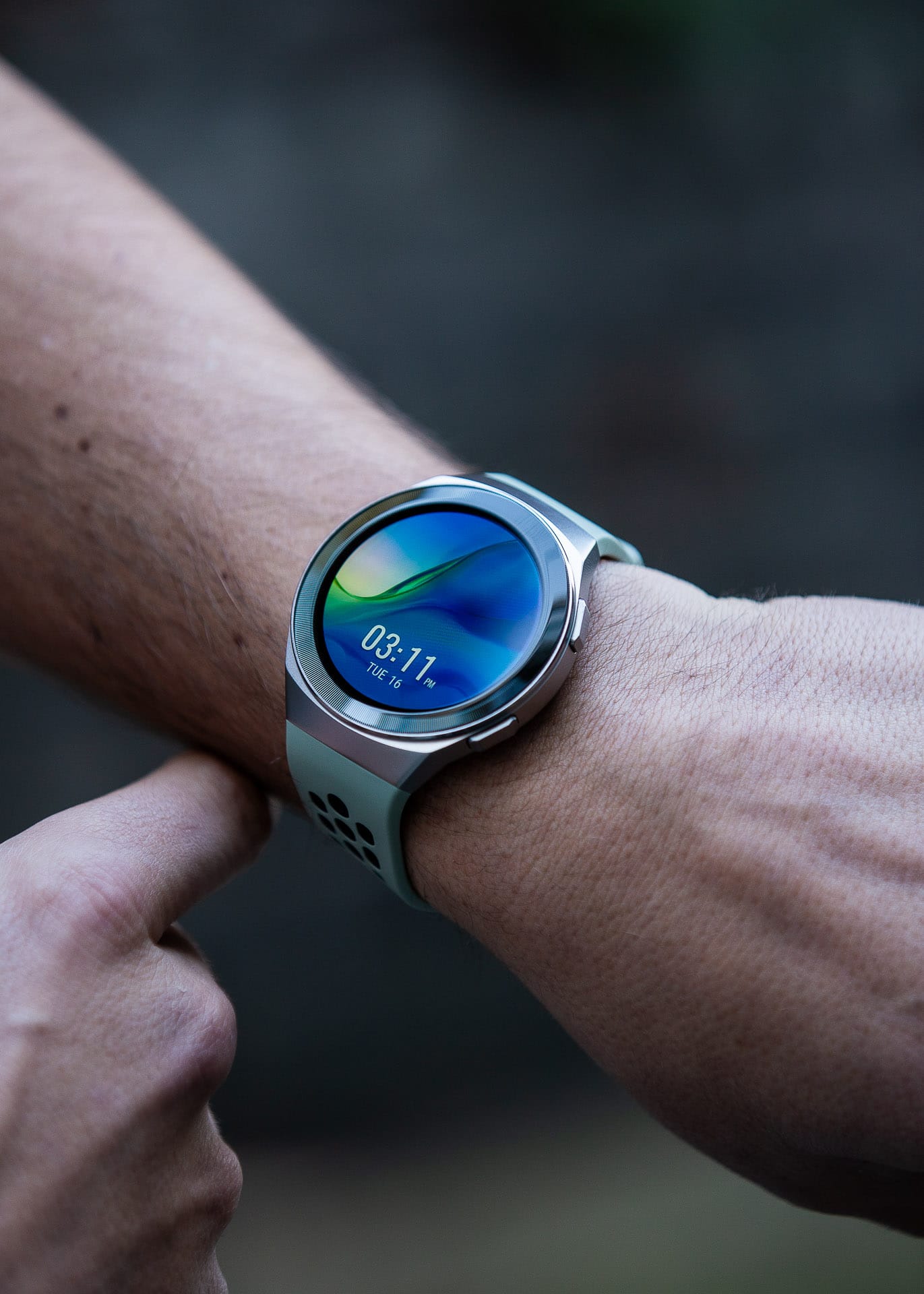 In total, there are a whopping 85 custom workout modes just waiting to be activated. Indoor running, outdoor running, walking, rowing, swimming, cycling, rock climbing – whatever your choice, select it once and the HUAWEI GT 2e will automatically detect + track from now until the end of time.
For those who identify as more of a hardcore-type health operator, there are more hardcore-type health operator functions. Monitoring of blood oxygen levels (Sp02), monitoring VO2Max levels, 24/7 heart rate tracking to the beat, 24/7 stress tracking to the spike, and of course, sleep tracking which can also be linked to Huawei's Health App.
One may also expect all the usual niceties:
---
---
Bluetooth capabilities can pair up Bluetooth earphones like Freebuds 3 to listen to music
Smart notifications for calls/messages/emails
Water-resistant to 50m
GPS
… all packaged in a stylishly customisable lightweight design.
Onto the matter of design, where do we even begin? If there's one thing we want you to take away by the end of this write-up, it's that the GT 2e is nothing short of a delight on the wrist, eyes, skin, etc. With a case height of just 10.8mm, it's the thinnest profile smartwatch Huawei have ever made.
We passed the watch around the office for two weeks (only having charged it once – thank you). The general consensus? In both aesthetic and function, it was versatile enough to suit just about any outfit, occasion, and scenario the team could possibly throw at it. James running around the park at Rushcutters Bay in activewear, Garry logging a hearty Brazilian Jiu-Jitsu session. The GT 2e's design strength is absolutely in its versatility.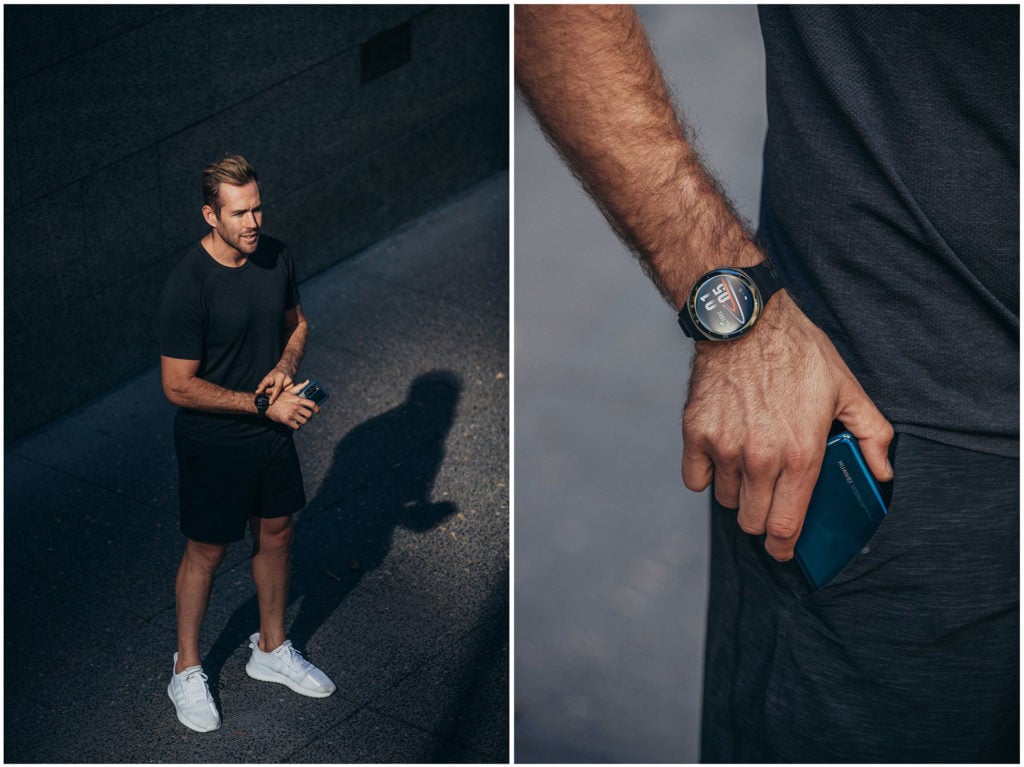 Aussie men's style influencer, Shaun Birley, agrees.
"It's no lie that I constantly integrate a variety of Huawei products into my daily routine. There's nothing better than experimenting with different technologies and apps which is why I just love pairing up the P40 Pro phone and GT2 Watch together for activities.
Whether I am at home or travelling the globe I always try to mix up my exercises and never usually stick to just one type.
This is when using the Huawei phone and watch become the ultimate combo. From tracking my stats on cycling, running, gym sessions or even just walking between meetings I can stay on top and measure my fitness goals."
Effortlessly bridging the gap between a fully-fledged smartwatch and a feature-packed sports tracker – with an unrivalled two-week battery life we can't seem to shut up about – as well as activity tracking for almost any physical activity you could think of… the HUAWEI GT 2e is certainly worthy of your attention.
---
---
The GT 2e usually retails for $349 – but Huawei are currently offering EOFY savings of 25% across their range of consumer electronics until June 30.
Make the most of this offer with products available on Amazon, JB Hi-Fi, Harvey Norman, Mobileciti, The Good Guys, and the Huawei authorised experience store in Chatswood. Find out more at huawei.com/au.
This article is proudly presented in partnership with Huawei. Thank you for supporting the brands who support Boss Hunting.