All-black everything is a heavy trend these days and one which has understandably extended into the watch world. According to a WatchProSite post in 2014, the late Karl Lagerfeld spotted the trend coming in hot 45 years ago and invested in this blacked-out Audemars Piguet Royal Oak Jumbo A-Series.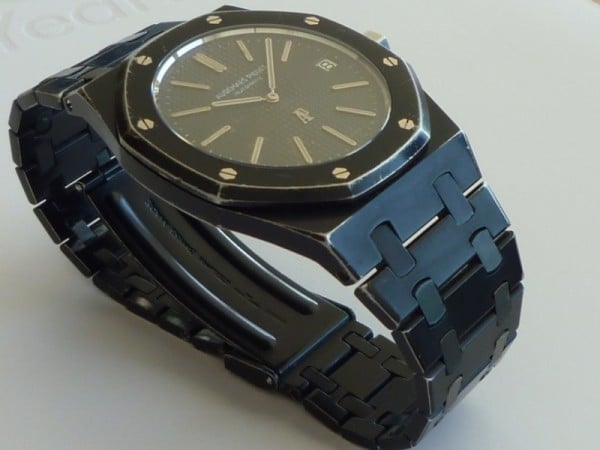 With Porsche design watches releasing a line of black watches in '72, Lagerfeld was hot on the heels of what would become a staple in horology. As a traditional watchmaker, this AP was certainly not a factory-released, public retail product.
As a notorious wearer of just white and black throughout his life, Lagerfeld knew exactly the timepiece he had in mind – it just hadn't been made yet. With AP's renowned luxury and Lager's renowned creativity, the fashion designer customised the piece to wear with a black case and black bracelet. The dial, fortunately enough, was already black.
With small accents of steel and white, this watch was destined for the wrist of Karl Lager. And like the legacy of the man himself, this watch will be sticking around for a very long time.