Hisense, the comparatively novel tech company that's taking the world by storm, has led the charge in the accessible range of 4K televisions available to the average consumer in recent years.
So far, 2017 has shown no signs of slowing, with their latest Series 8 & 9 ULED 4K televisions soon to make their international debut. Those among the lucky first to score a pre-release batch included Red Bull Racing, a similarly energetic and unstoppable brand that's powering through records and advancements in its own respective field.
Last Friday, as a pre-cursor to the Australian Formula 1 Grand Prix, Boss Hunting was privy to some of the most captivating eye candy ever displayed on a television screen. Red Bull Racing hosted the launch of these two magnificent pieces of engineering, the Hisense Series 8 & 9, in their Paddock Club suite accompanied by Tania Garonzi, General Manager for Hisense Australia.
---
---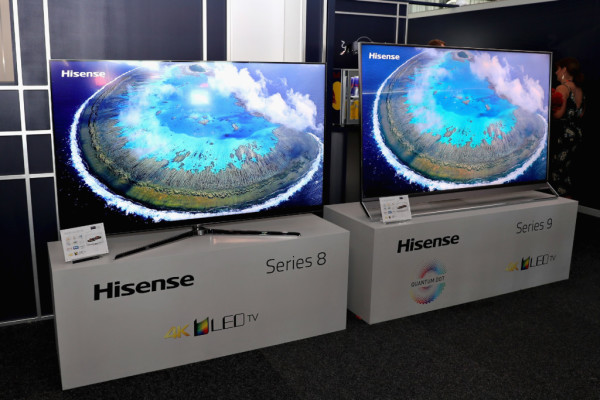 The Chinese company boasts equal specs for nearly half the price of its competitors, and claim to have recently overtaken well established brands such as Samsung and LG as the No. 1 TV and appliance brand in Australia.
The 'HDR Supreme' feature found on the latest units enhance brightness to an astounding 1000 nits and provide an upgraded Wide Colour Gamut to improve upon its 2016 model, raising the bar for 4K ULED technology across its own brand and the entire television market.
It's this same forward tech thinking that aligns so perfectly with the way Red Bull Racing operate both trackside and back at their HQ in Milton Keynes, UK. Their "bloody big" nine by four metre Hisense screen wall at the NASA-like control centre, as perfectly described by Daniel Ricciardo in our exclusive chat with him last week, projects real time stats of race developments no matter where they're competing in the world. It's this kind of technology from Hisense that gives teams like RBR their edge.
The Series 8 range is available in 55 inch and 65 inch variants, more than enough for your standard Netflix and chill night in. Speaking of, the VIDAA U smart interface has been redesigned to optimise simplicity and ensure faster response times when operating pre-installed streaming applications such as Netflix & Stan.
Their spectacular flagship, the mammoth Series 9 range, includes massive 75 inch and 85 inch versions, both featuring quantum dot technology. We're not quite sure what that means, but the overwhelming brightness and unmatched colour accuracy surely caught us off guard when it was revealed in the RBR suite last weekend.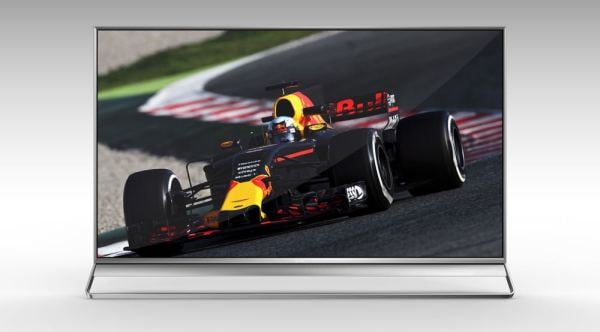 The symmetry between Hisense and Red Bull Racing go well beyond the brands, there's a passion that Hisense have tried to project into the homes of every customer.
"Anybody who's ever witnessed a Formula 1 race in person will know what an unforgettable experience it is. You're surrounded by lots of bold, vivid colours, the deafening roar of the F1 engines, and there's a palpable, high-octane energy that really excites the senses," explained Hisense Marketing Manager, Andre lannuzzi.
---
---
Hisense's efforts to emulate these sights, sounds and experiences are encapsulated in their new Series 8 & 9 television range, which you'll be privileged to enjoy from a date sometime in July this year. For more information check out hisense.com.au
Pricing:
Series 9 (85inch) RRP = $10,999
Series 9 (75inch) RRP = $7,999
Series 8 (65inch) RRP = $3,999
Series 8 (55inch) RRP = $2,999