To say that Nick and I saw a lot of products at Watches & Wonders would be selling the event a little short. If you watched our daily vlogs you'll be aware of just how gassed I was from talking about, looking at, and handling watches, from the sun up to sundown for 7 days straight. The point I'm getting at is, if you want to discuss the latest and greatest in the world of horology, either Nick or myself are placed than most to do so. This brings me to the topic of this unforeseen article – the Piaget Polo Date Ref. G0A47014 – a sleeper hit that caught us off-guard, for all the right reasons.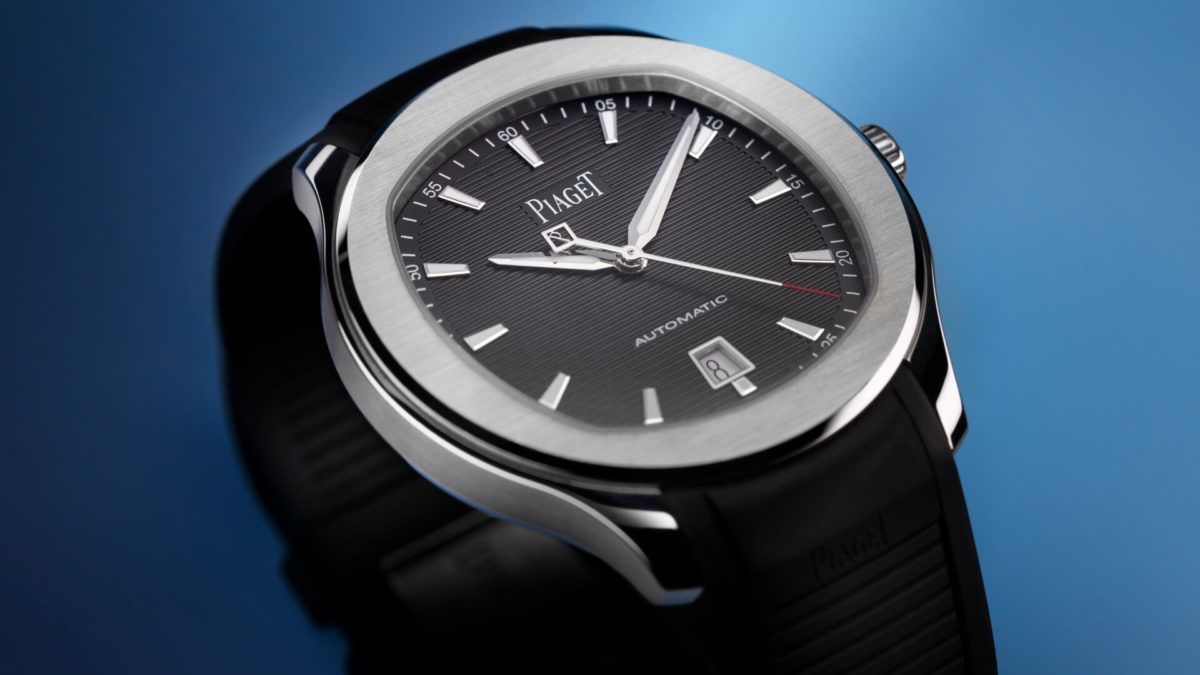 Rewind to the eve of Day 4 – sitting in the back of a taxi having just pulled out of Palexpo, snow licking the windows as we stood dormant in the traffic – "Perhaps it's the jewellery focus but Piaget just doesn't resonate with me," I said to Kenyon. Fellow Australian, Josh Bozin had spoken enthusiastically of the Polo Date over a glass of Perrier-Jouët at lunch and I was dismissive, to say the least.
As our Piaget session loomed, I was adamant no release from the brand could woo me. Incorrect. Of all the watches I saw at Watches & Wonders 2022, nothing hit me as unexpectedly as the Polo Date, and like a Tyson uppercut, it came out of nowhere. After being gobsmacked by the absurdly thin (and priced) Antiplano (you can see on our Tiktok), and the gem-setting and bracelet finishing of the Limelight Gala Precious, I was directed to a lonely steel Polo, waiting patiently to be acknowledged.
---
---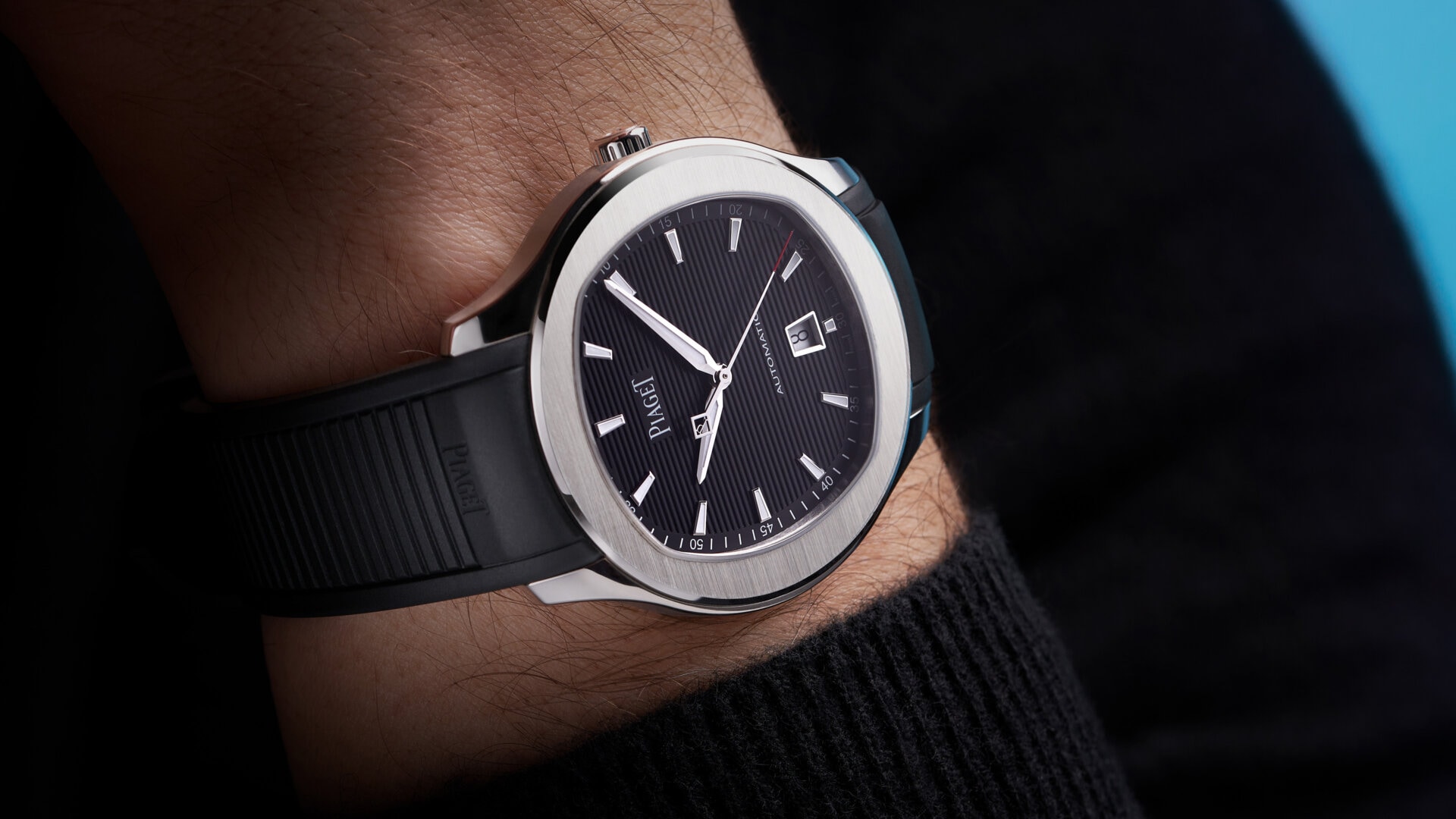 RELATED: The Piaget Polo Skeleton Is Just 6.5mm Thick
Ironically, the release that appeared to be almost an afterthought – so much so there are no images in the Watches & Wonders press centre – is the one I'm writing a story about.
In life (especially in this game of commentating on luxury goods), managing expectations is the key to wonderment. When I finally picked up the Polo Date, on its refined rubber strap, I took a moment to acknowledge my previously ignorant attitude towards the brand. What a wonderful thing. Infinitely more impressive in the flesh than it could ever hope to be in a photo, it is a sports watch that mixes sublime sophistication with everyday wearability and on rubber, and in black, it possesses a distinct utilitarian character that makes it so likeable.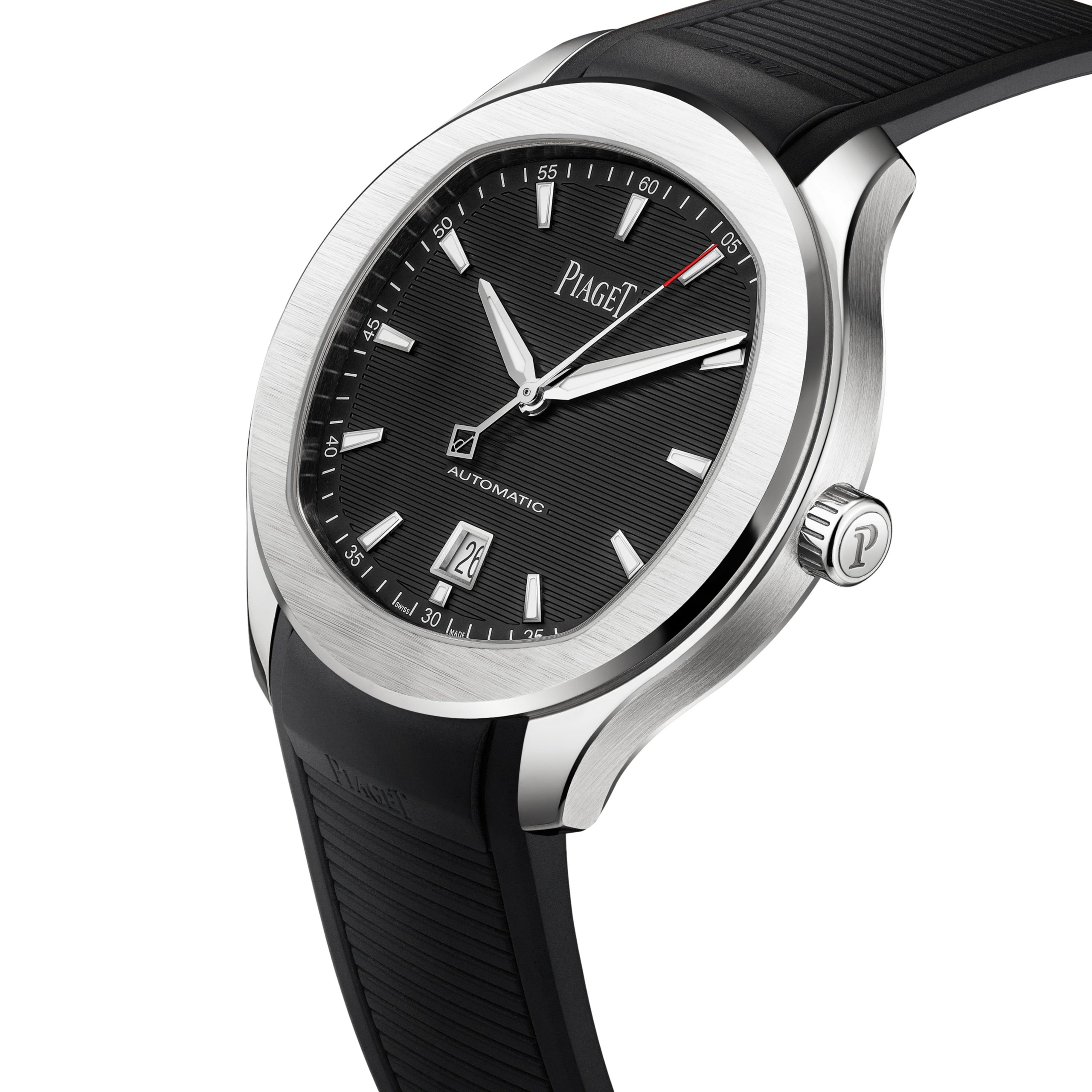 Unlike its skeletonised cousins, on the Polo Date, the black creates a wonderful contrast against the steel, while the horizontally brushed bezel appears harmonious with the striped dial, and now with the texture of the rubber. And the strap is a triumph in every way – tapered thickness, touch, drape and comfort on the wrist – possibly faultless, except I'd prefer a tang buckle over a deployant clasp. Secured to my wrist I was enamoured of the case thickness – at 9.4mm it's slim enough to wear daily but not so thin that you question its robustness. The interchangeable rubber is also far more complementary to the case shape than the bracelet, which is comparatively cumbersome.
Inside the brand's in-house Cal. 1110P self-winding movement (backed by an excellent up to 8-year warranty) offers a sturdy 50 hours of power reserve with circular Côtes de Genève finishing, bevelled bridges, and a striking slate grey rotor that can be admired through a sapphire case back. My only qualm, because no watch is perfect (although the Lange Odyessus did come close) is the diameter. Of course, they needed to create synergy with the existing Polo collection at 42mm but at 40mm the Polo Date could have been proportionally perfect, and a legitimate Patek Philippe Aquanaut substitute (that you can actually buy and enjoy). Regardless, I wouldn't hesitate to own it.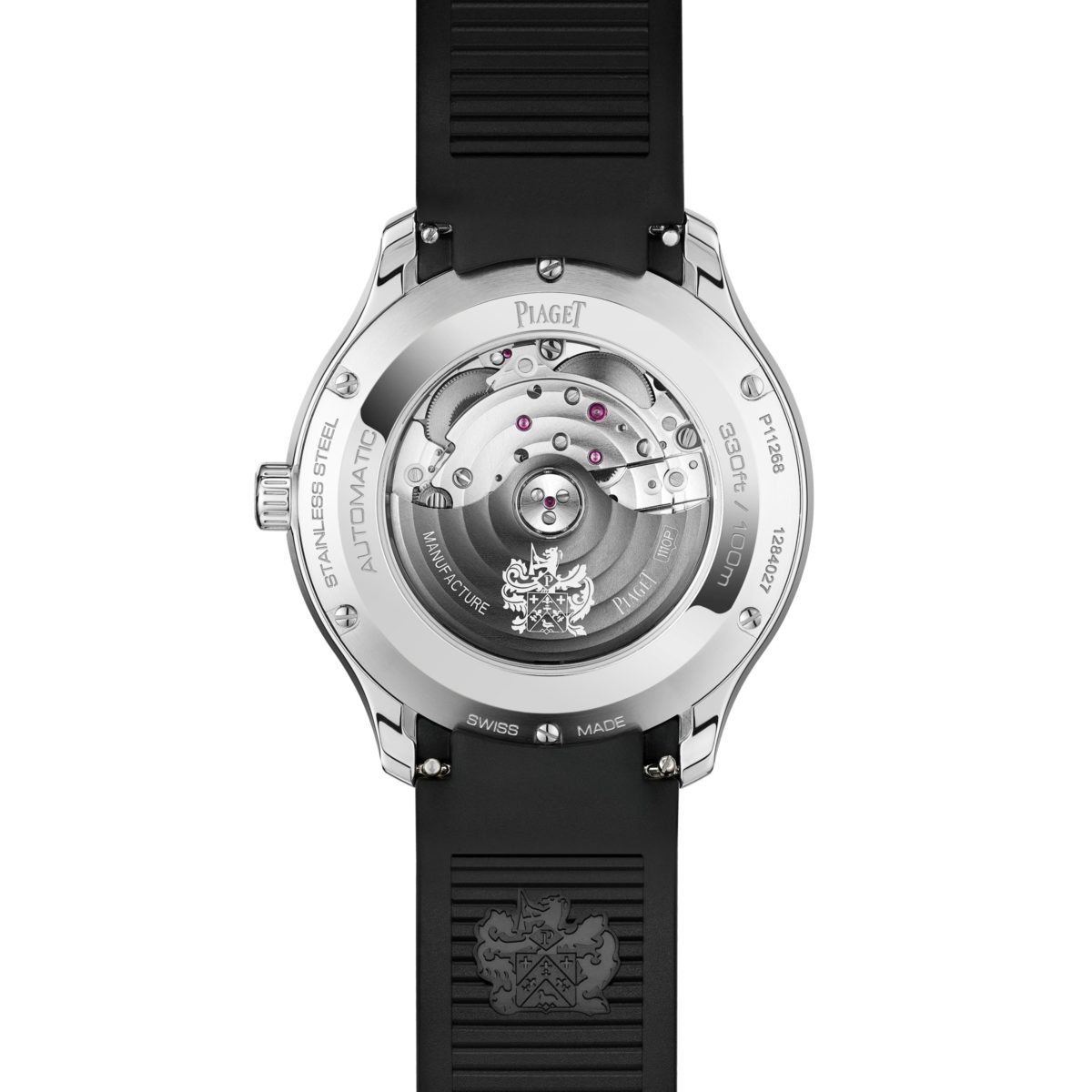 Let's be clear, the Piaget Polo Date wasn't my favourite watch of the fair, but it was my favourite of the accessible releases – you know, the ones you or I might actually be able to own one day. And let's face it, I'm tired of writing stories about – as you are probably tired of reading about – watches that no one can buy. That, in itself, makes the Piaget Polo Date a very appealing proposition.