Sorry kids, 'E isn't for Enjoyment'. 'E is for Eye-Gouging'.
Yes, 'F is for Fulfilment'… but not from achieving your childhood dream of purchasing. It represents the lack of stainless steel stock at your local AD.
Seriously though, props to the hero who brought R Is For Rolex: ABCs For The Future Watch Collectors to life. Maybe, just maybe, we can raise a generation who buys into a brand because it shaped their passion for watches after seeing it in this very book, not because it has high resale value or because Chad, Brad, and Andrew said you can't sit with them at lunch unless you have a Hulk.
---
---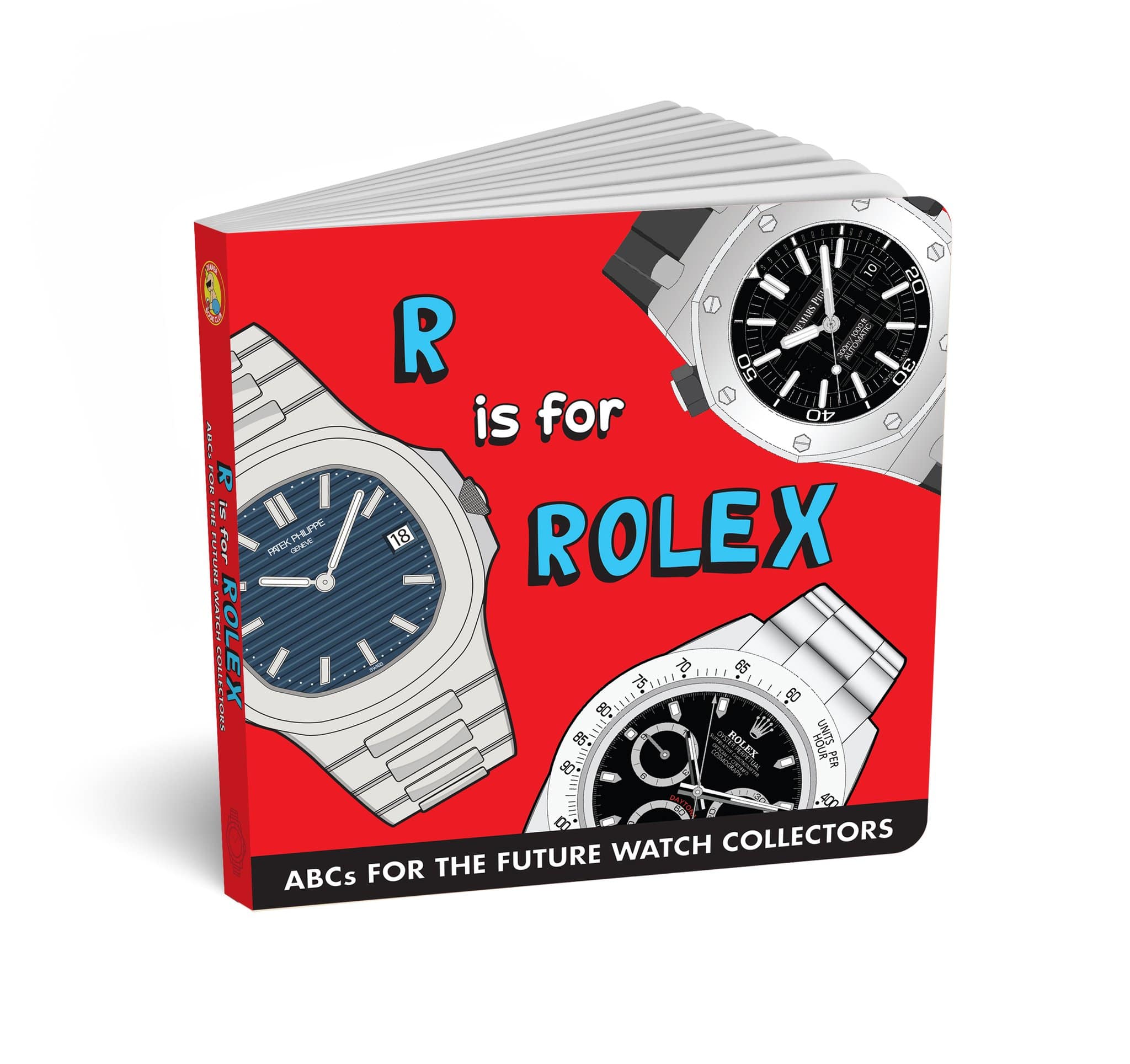 As typical ABC books go, R Is For Rolex cycles through the alphabet attributing each letter to a specific manufacturer, with an illustration of an iconic model from the brand – except for Audemars Piguet, who were represented by their Offshore Diver. Smart choice from the author, who is clearly trying to shift the next generation away from the 15202 with AP's dullest Royal Oak.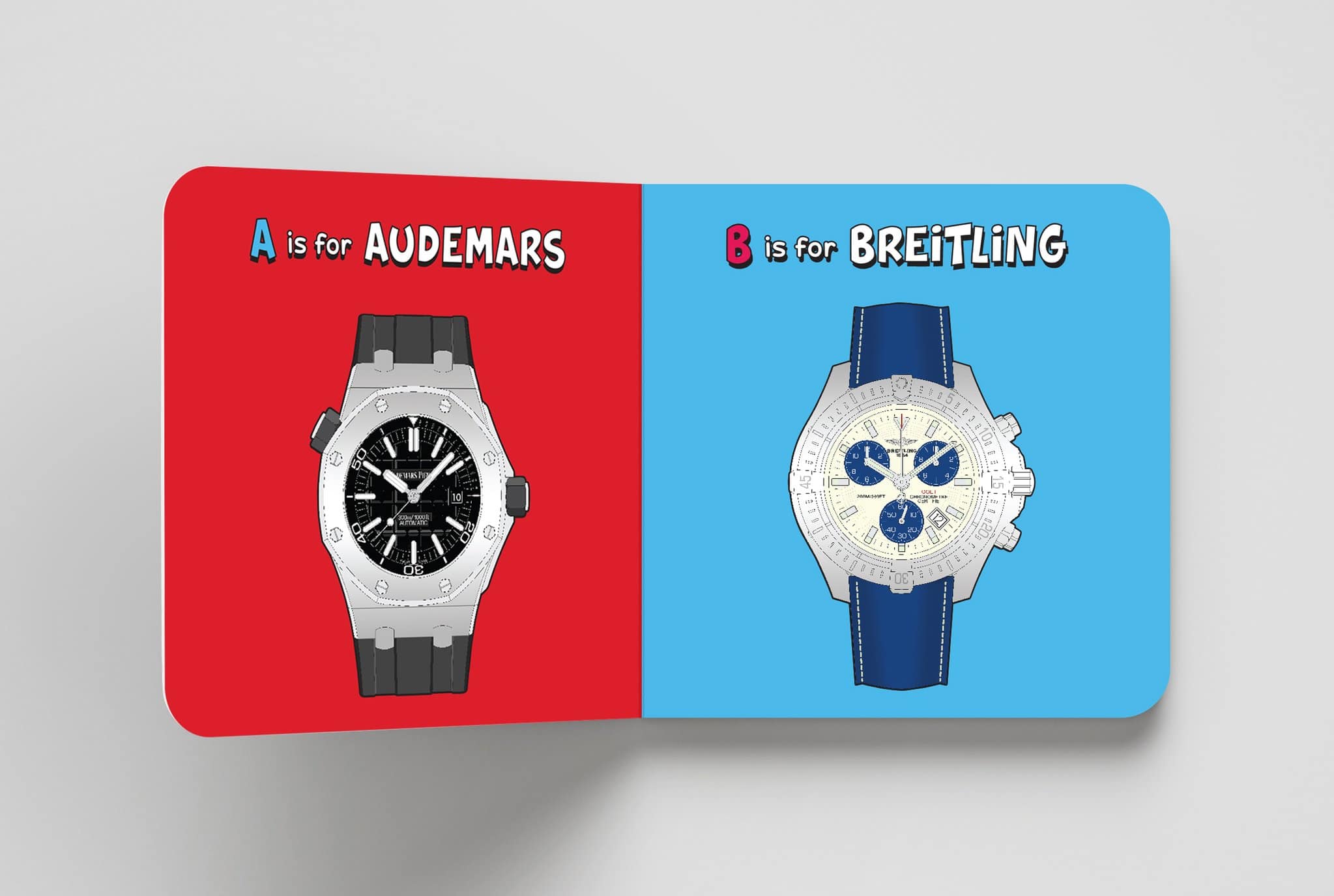 Ah well, at least it wasn't something from the CODE 11.59 collection.
Diaper Book Club guarantees that R Is For Rolex is entertaining for everyone, at only a fraction of the price of a steel Daytona – like the pre-ceramic 16520 Zenith Daytona (again bravo to the author) on the front page, which could cost you more than a brand new German automobile.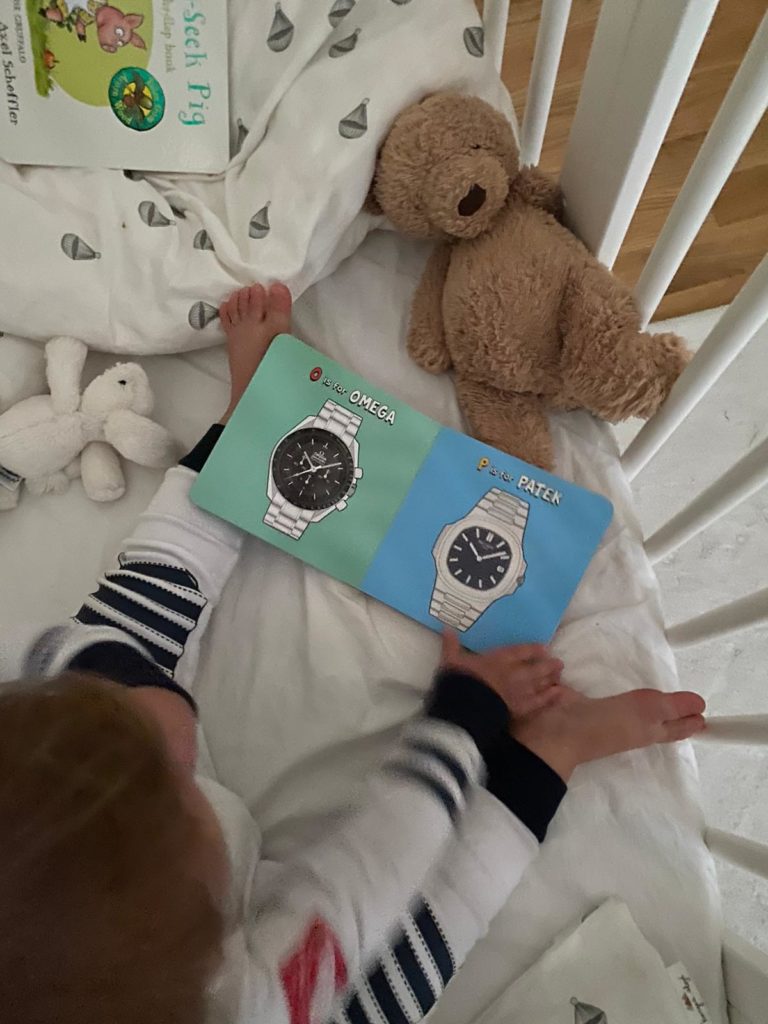 Do the market a favour and help your kids fall in love with any brand that isn't Rolex.
Pre-order now at diaperbookclub.com.