Given their unparalleled dominance in the realm of high-end luggage, German brand RIMOWA is certainly no stranger to veering from its usual output of luxury suitcases, producing extraordinary shells for various other accessories. They have already created custom luggage for iPhones, hooked up with Bang & Olufsen to dabble in personal audio, and now turn attention towards timepieces with the RIMOWA Watch Case.
Fashioned as a premium protective case for three of your most prized wristwatches, the graceful piece has been immaculately crafted to mirror the brand's distinctive ribbed aluminium aesthetic, building on a legacy that now shoots back more than 120 years to when RIMOWA was first founded in Cologne.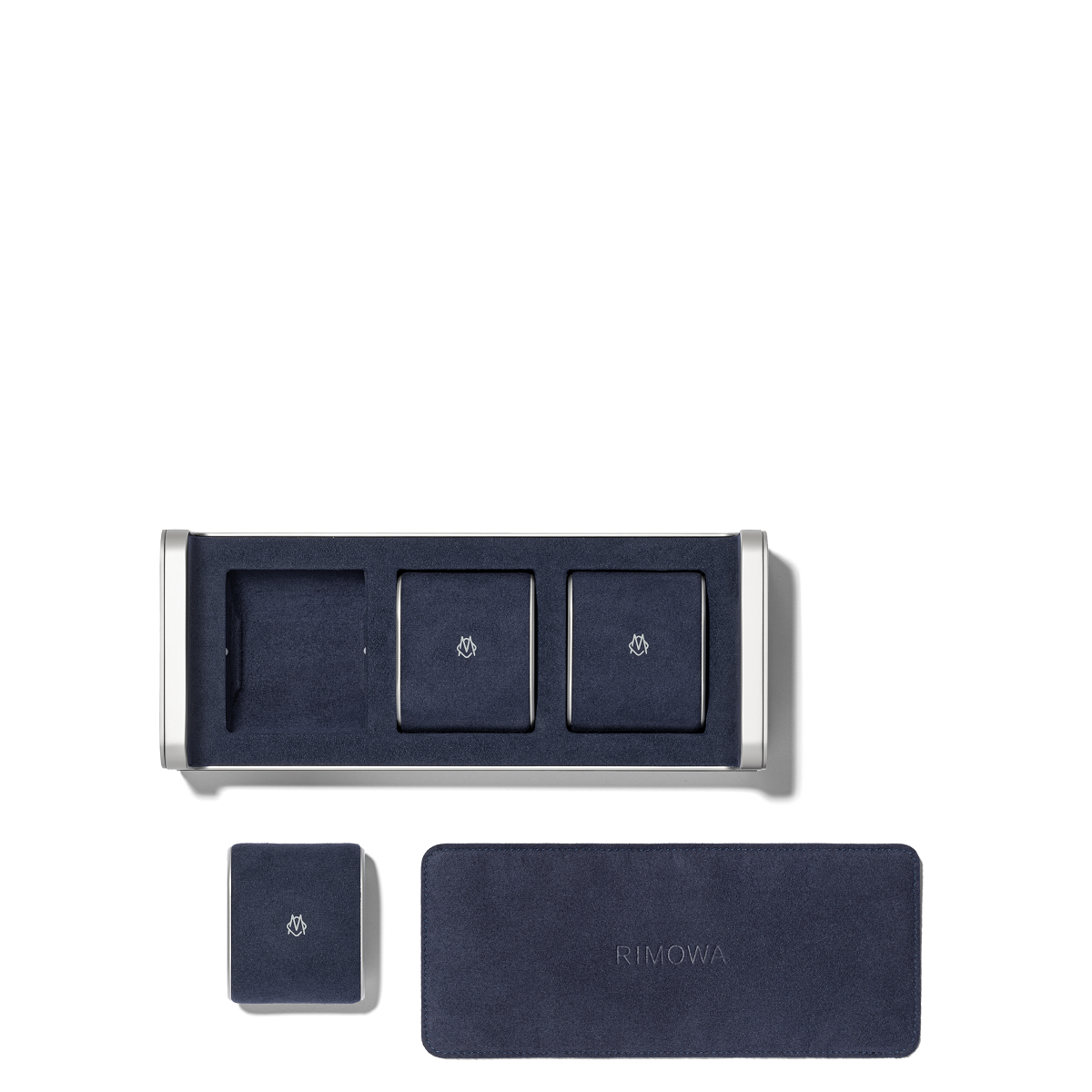 Made in Italy, the case sticks closely to RIMOWA's long-established design language, keeping it minimal with an engineered grooved aluminium exterior shell and a microfibre interior lining with three removable cushions, finished in a plush dark blue hue that could make any timepiece pop, whether it's a quartz Tag Heuer, elegant Longines, or timeless Tissot. Whatever the chronometer, it'll be well protected given there's also a cushioned top piece, included for extra padding impervious to any bumps or scuffs to both the timepiece and watch face.
---
---
Specifically sized with a seamless cylindrical shape, the specific look of the case will pair well with any of RIMOWA's various suitcases. The profile has also been proposed towards a seamless fit with any cargo, gliding open at either end so watches are revealed in a smooth, dramatic fashion.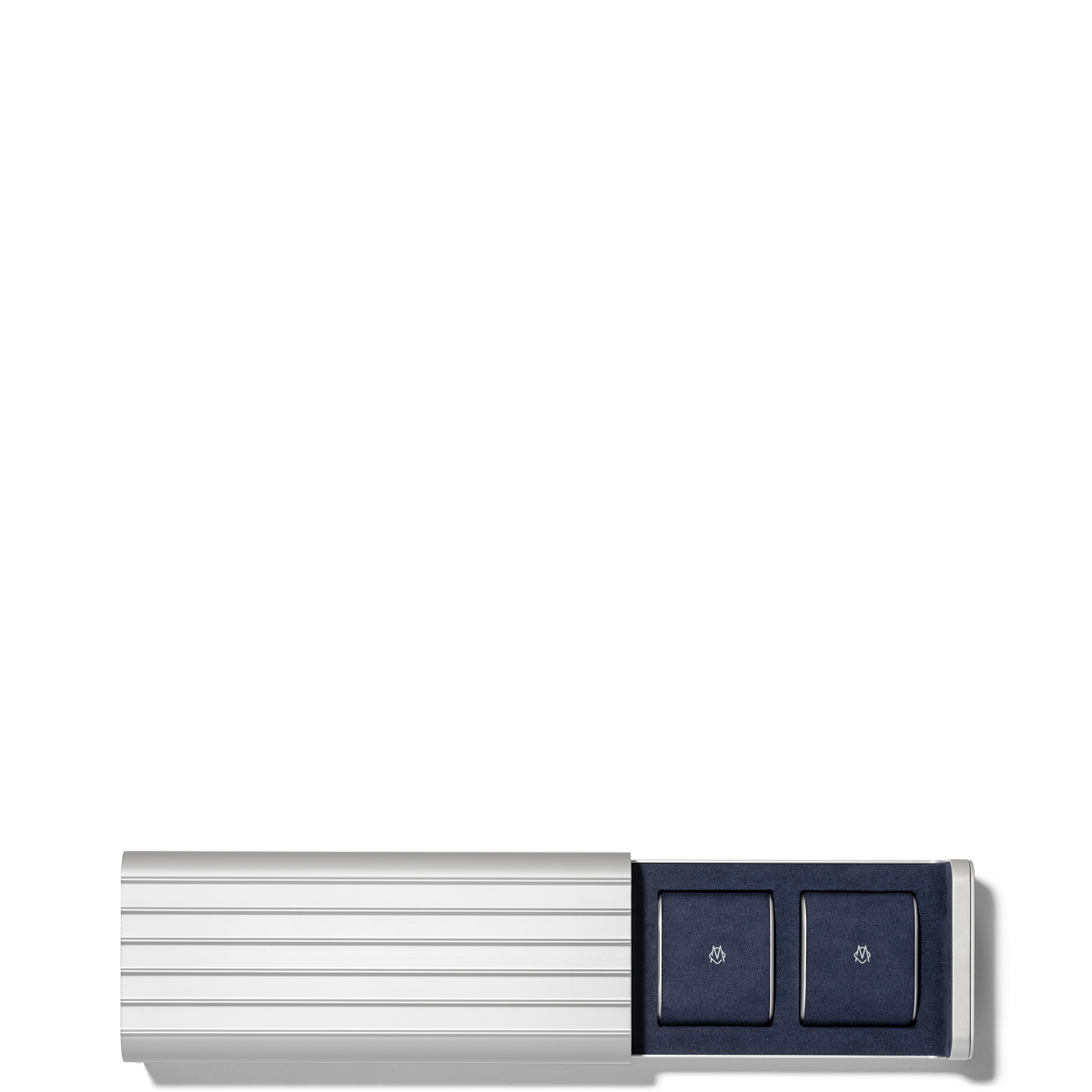 After many successful recent collaborations, including street-minded and subversive partnerships with brands like Supreme and Virgil Abloh's Off-White label, it appears RIMOWA are well-positioned as they continue to redefine the world of luxury carry solutions. The Watch Case is just another part of the brand expanding beyond their established purview, a pursuit which ramped up when French luxury giant LVMH acquired RIMOWA for $716 million in 2016.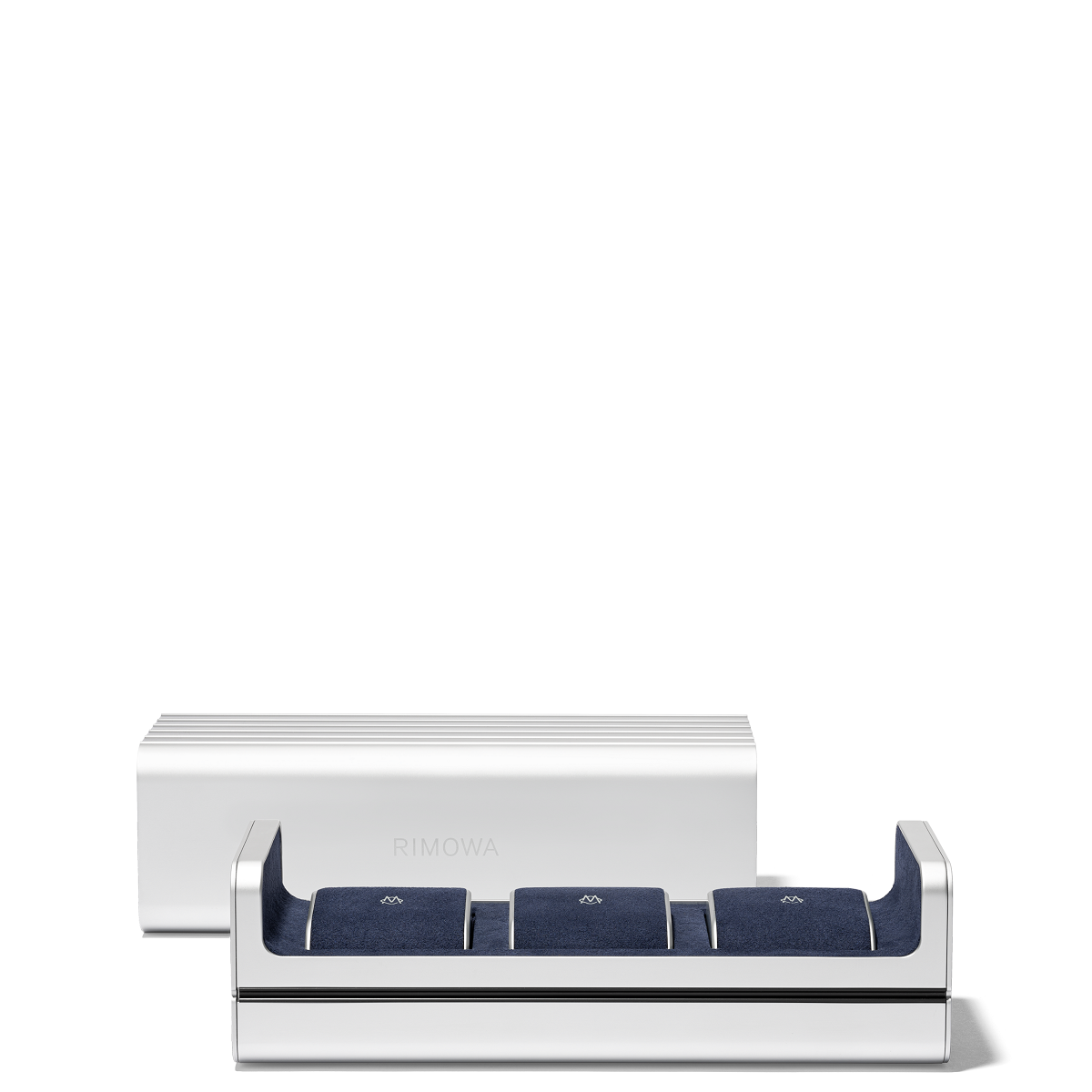 The RIMOWA Watch Case will be available for pre-order within Australia from November 12, 2020 and will retail for $2,969 AUD when it is released in December. Aussies ordering online can arrange for personalised home delivery via the official RIMOWA website, or head into the brand's retail outlets, two of which are in Sydney, and one in Melbourne.