Short of hiring a personal assistant, there are few things in life that'll streamline your day-to-day like the Samsung Galaxy Watch3. And you're going to need that kind of time-bending, carefree convenience if you're planning on going big this season.
Cellular 4G compatibility, if you're not already in on the secret, is the unsung secret to summer. The Galaxy Watch3's cellular option essentially means that you can still take a call or book an Uber if you don't have your phone to hand1. It's time to bite the bullet and lean on technology, and that invaluable lifestyle perk is just the tip of the iceberg.
Aside from the obvious, it's also worth thinking about how you're going to navigate the next few months. Maintaining a perfect harmony between your social and personal health (as well as your finances), is going to require more than just winging it.
---
---
What else are personal gadgets for, if not to make your life easier? Although even if you've already got that smartphone in your pocket, and those Galaxy Buds Live banging away in your ears, the connected comrades just aren't complete without the freedom of a Samsung Galaxy Watch3.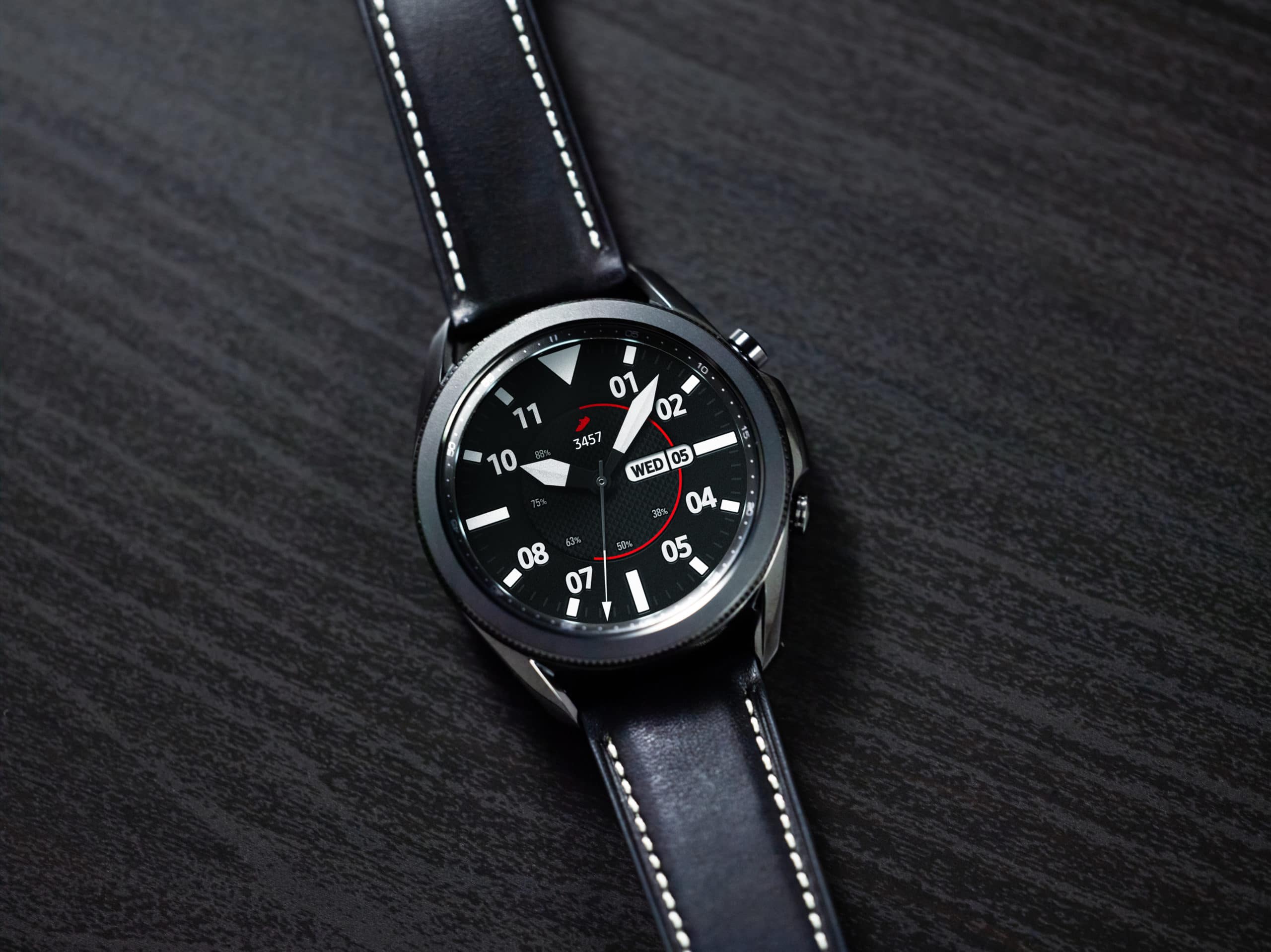 Representing a major step forward for Samsung, the Galaxy Watch3 is the virtuoso conductor that'll get all that tech working for you. Even if you're a staunch mechanical watch wearer, there's something to love about this piece of kit for everyone, so much so you're actually going to want to wear all day.
Compared to the original Galaxy Watch, it sports an impressively comfortable build using premium materials such as titanium, as well as high-quality leather, clocking in at a slim 45mm or 41mm profile (your choice) that's 14% thinner, 8% smaller and 15% lighter than the OG. Pair that up with reliable IP68-rated sweat and water resistance, and a battery life that can clock up to two days on a single charge, and the Galaxy Watch3 will have zero issue riding with you no matter how noisy life gets – everywhere from the beach to the boardroom.
If another piece of tech on your person is a little bit daunting, rest easy knowing that every notification is controlled by you. Or, if you go for a 4G cellular version of the Galaxy Watch3, just leave your phone at home altogether. Stream your favourite tunes while you pop out for a quick run or even take a call without having to carry your S20 with you2.
Either way, you can set automatic reply options for messages, view images directly from the watch's AMOLED display, use simple hand gestures like rotating your wrist to mute alarms and silence incoming calls, control music playback with the watch's smooth rotating bezel, and streamline your pocket weight with Samsung Pay. If anything, the new kid on the wearable tech block is slowly removing every excuse you're looking for to take your phone out with you at all.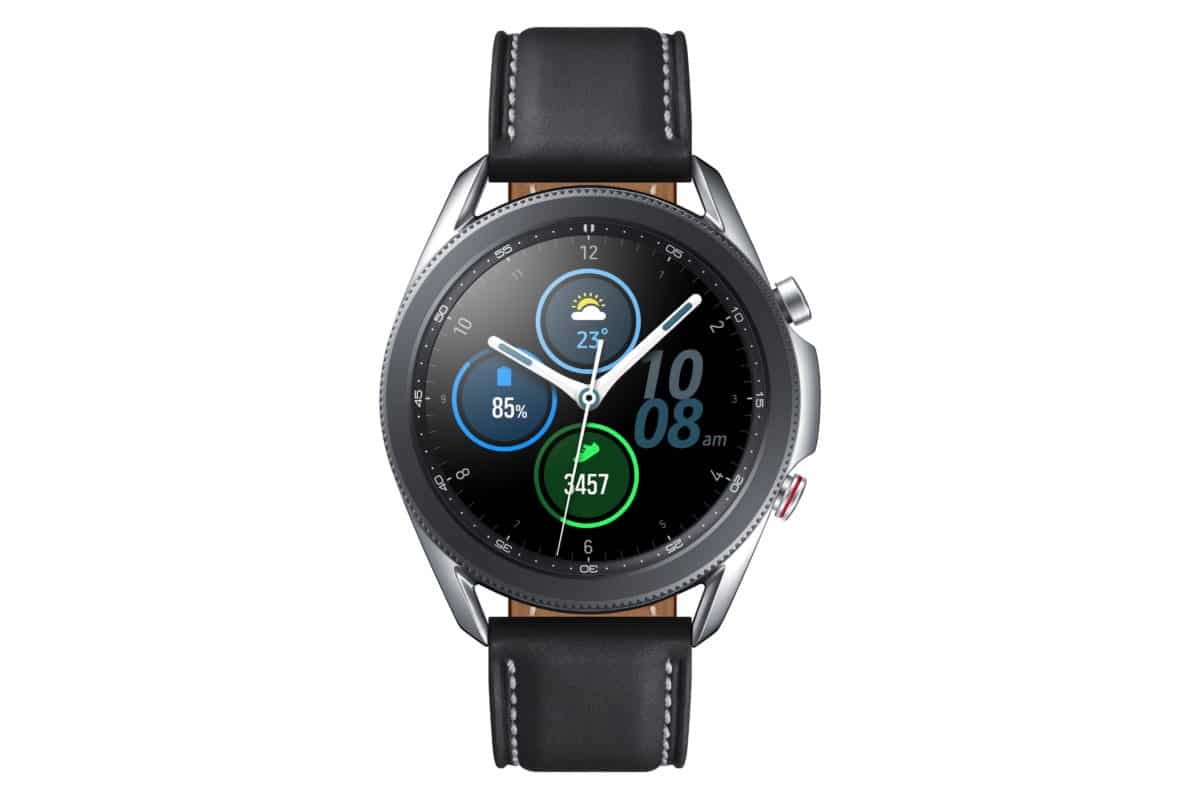 When it comes time to go hard for health, the Galaxy Watch3 positions itself as the ultimate caretaker for your fitness and wellness schedule. Across the hectic holiday season, you'll be able to keep a close eye on vital health information with an Sp02 sensor that tracks blood oxygen saturation over time, easy blood pressure and readings3. All the data is instantly available and easy to read on the bright, vibrant display, and you have complete control over how the data is displayed, with a highly customisable bank of over 80,000 different watch faces, plus the ability to design your own4.
It's going to be tempting to let a strict schedule fall by the wayside when you're skimming from brunch to the beach and to dinner all in the same day, so it'd be wise to let the Samsung Galaxy Watch3 keep your fitness on track. A new running form tool and analysis will ensure that rig is steady throughout summer, while the Samsung Health app gives you access to a full-service digital fitness studio with more than 120 different video workouts3.
---
---
Come sleep time, you're going to want to make sure you manage your z's in between all that sun. The Samsung Galaxy Watch3 has been refined with a suite of comprehensive and accurate sleep management features to give you an individualised sleep score each night, as well as insights to help you get the optimal rest needed in order to squeeze the absolute max out of your summer3.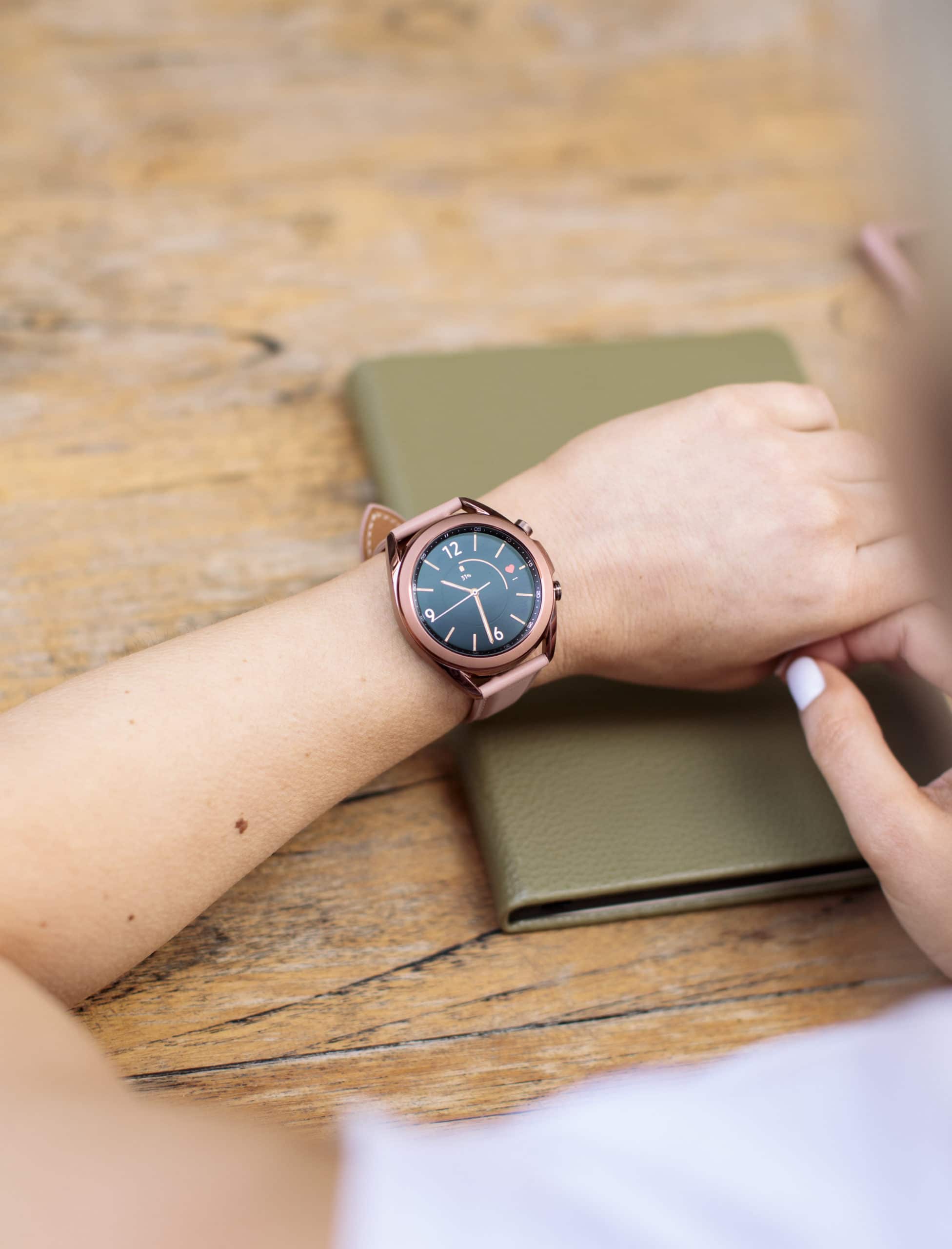 If you're keen on getting the Samsung Galaxy Watch3 to help you live your best life, you've got a few options on the table. First, decide whether you want the cellular or Bluetooth-only version, then pick from either the 41mm and 45mm size. Finally, choose a colour from black, bronze or silver, and that'll determine what kind of price tag you're looking at. It's $649 for the entry-level 41mm Bluetooth-only version and tops out at $999 for the top-tier 45mm 4G cellular.
This article is proudly presented in partnership with Samsung. Thank you for supporting the brands who support Boss Hunting.
Disclaimers:
1 – Requires signup and pairing with your compatible smartphone.
2 – Requires signup and pairing with your compatible smartphone.
3 – Galaxy Watch3 is not a medical/therapeutic device and is not intended for medical use. It is solely intended for fitness and wellness purposes only and is not intended for use in the diagnosis of disease or other conditions; or in the cure, mitigation, treatment or prevention of disease; or for the prevention or control of pregnancy. Samsung recommends that you consult with your doctor before participating in any exercise program. Using Samsung Health app with Galaxy Watch3 requires signup and pairing with your compatible smartphone.
4 – Requires MyStyle Watchface Galaxy Wearable app and compatible smartphone. Scan the QR code on the strap package for a link to the Galaxy Store to download a watch face that matches your strap. Straps sold separately.