The Singaporean-based watch collector known only as Santa Laura (@santa_laura) is truly an anomaly. The width and breadth of his taste is both admirable and unparalleled, from extremely low production independents to highly collectable Rolex pieces, concept pieces, limited-run icons and coveted Pateks, all the way to mind-blowing Greubel Forseys. If you asked 25 watch lovers what their grail watch was, rest assured this dude owns all of them.
Here's a quick snapshot of the grid.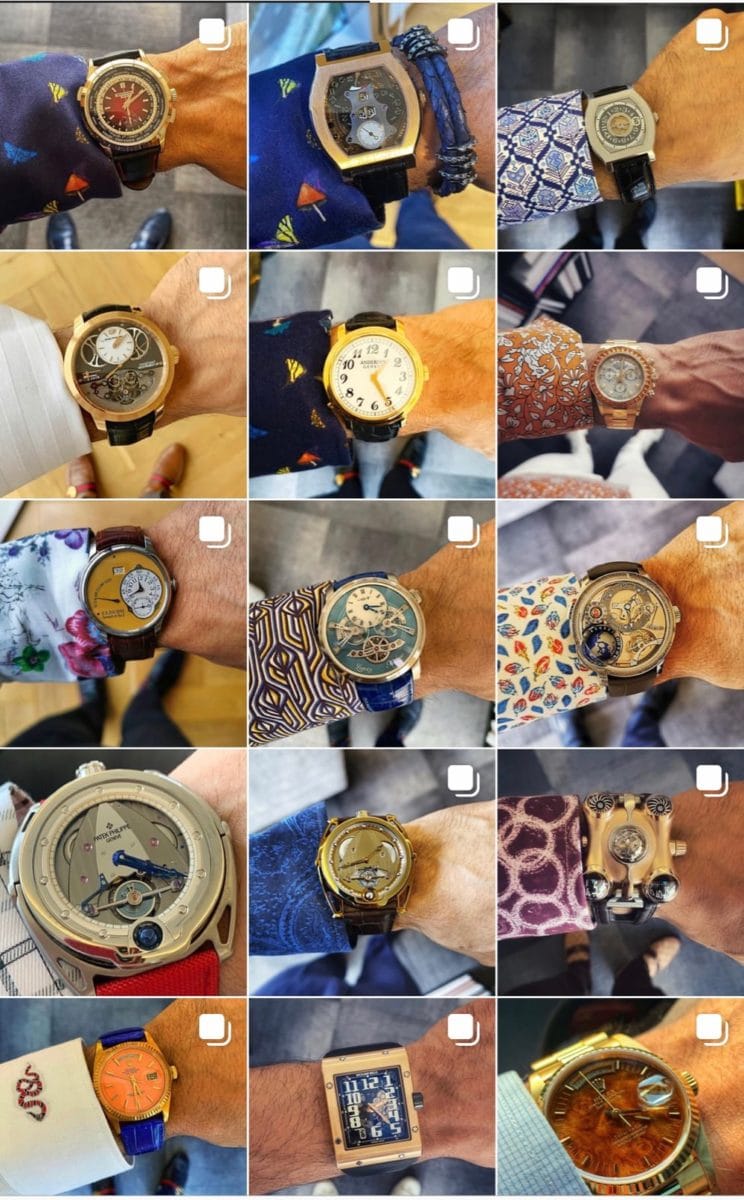 By his own reports, his private Instagram, which only features watches from his collection, is named after a ship he used to own that made him a lot of money. Based on what I can see from his grid posts and stories, which often feature unique (1 of 1) watches and cars – I certainly don't doubt that. That being said, here are 5 of his best watches, in my opinion.
---
---
MB&F Legacy Machine 2 Platinum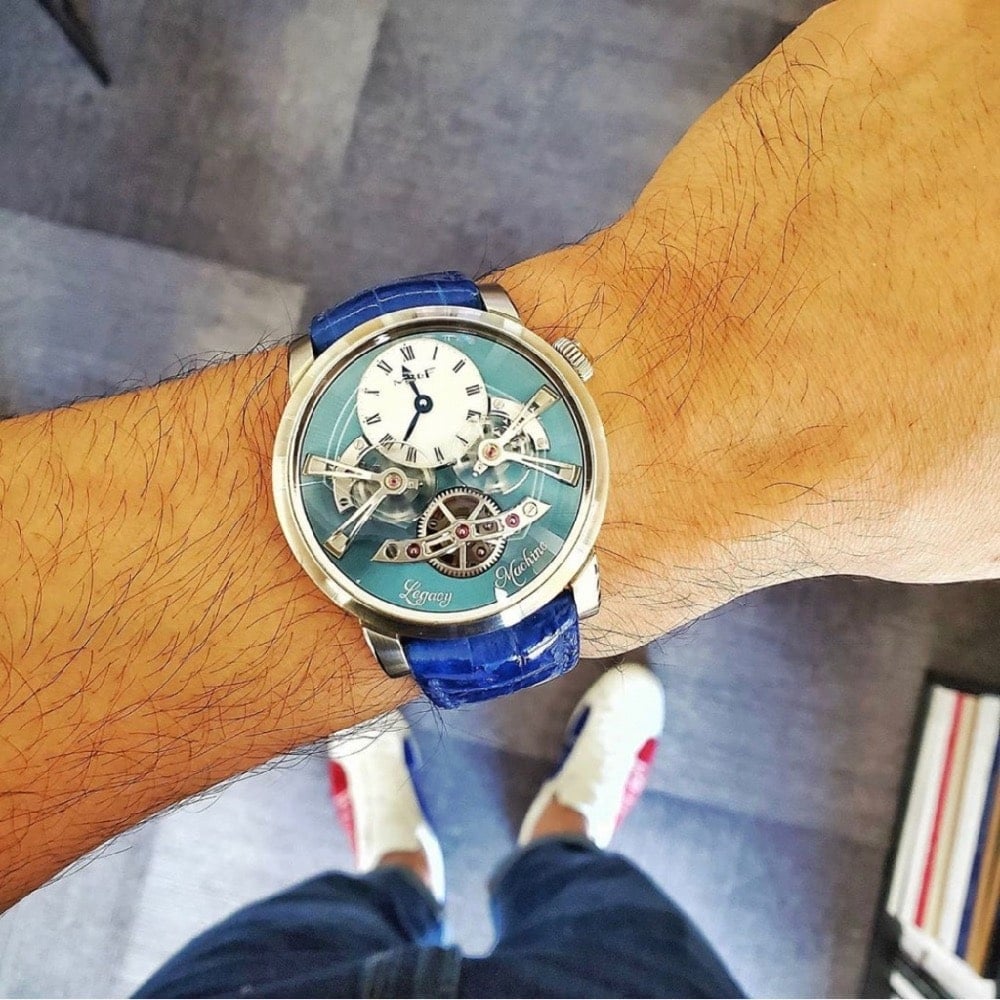 This watch is neo traditionalism absolutely nailed by MB&F. The colour of the bottom-most dial, the double flying balances, it's a seriously tasty piece of kit. It is a limited edition of only 18 pieces, and with pricing approaching an entry-level Porsche 992, it is not for the faint of heart (or wallet).
Richard Mille RM35 Americas Rose Gold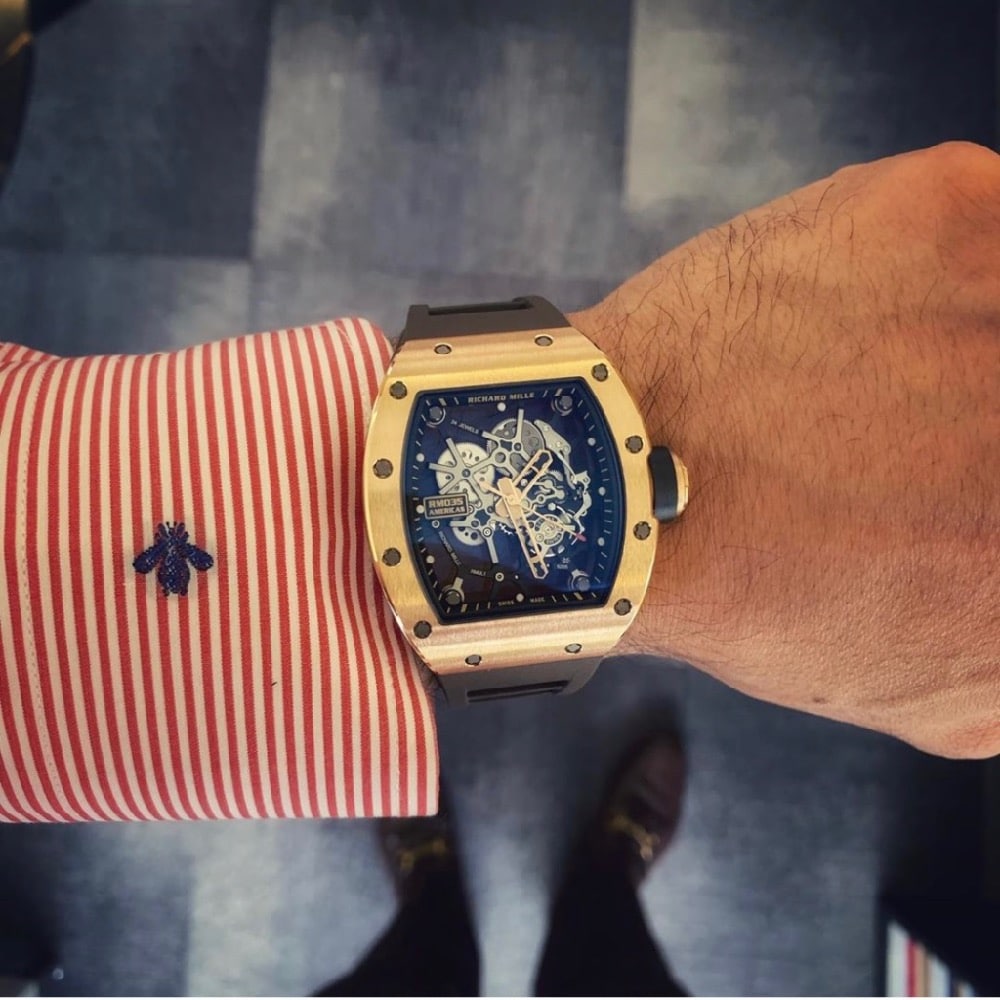 This watch is simply RM doing what they do best and is a stunning example of their signature style. It is atypical to see a time-only RM in rose gold, hence why this beauty makes the list.
H. Moser & Cie Alpine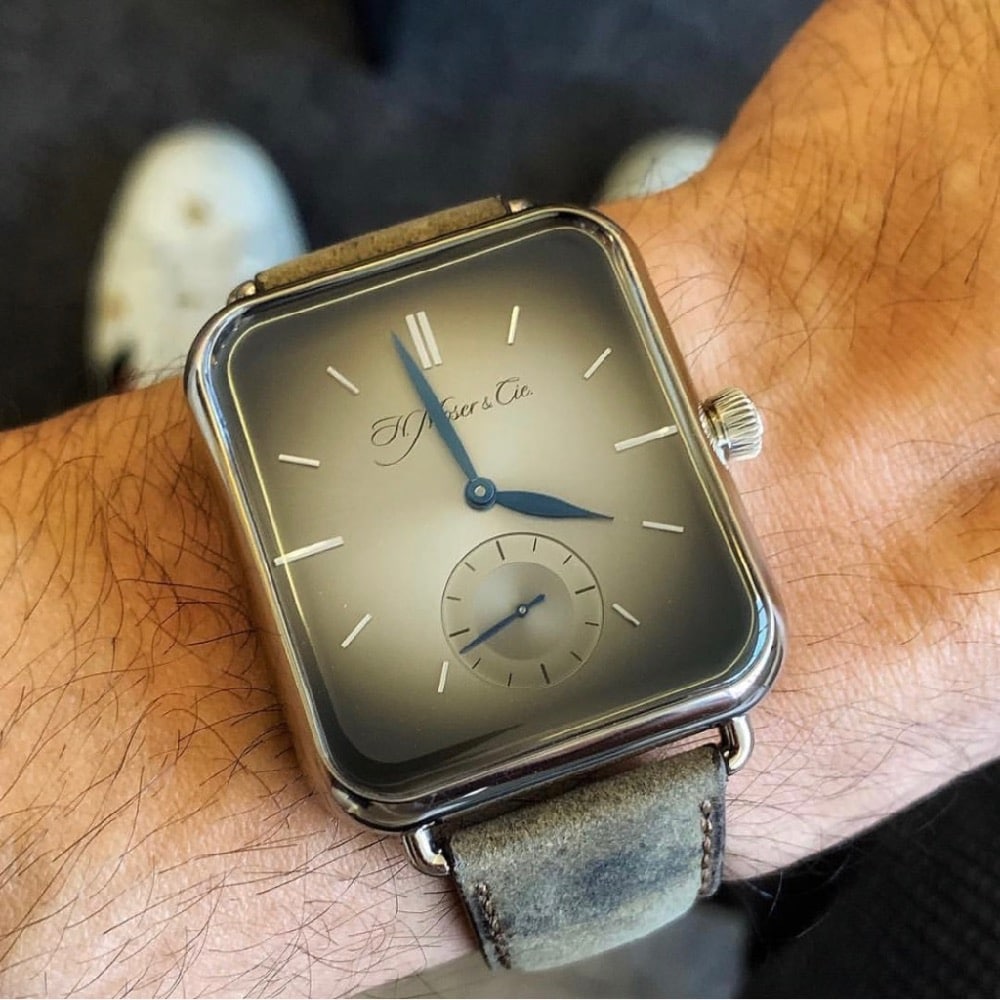 This watch is just hilarious. A beautifully handcrafted and stunningly finished prank aimed squarely at a well-known smartwatch. Santa Laura's specific example is also home to a double hairspring escapement, which is a superbly complex and welcomed addition.
Rolex Arabic Day-Date Platinum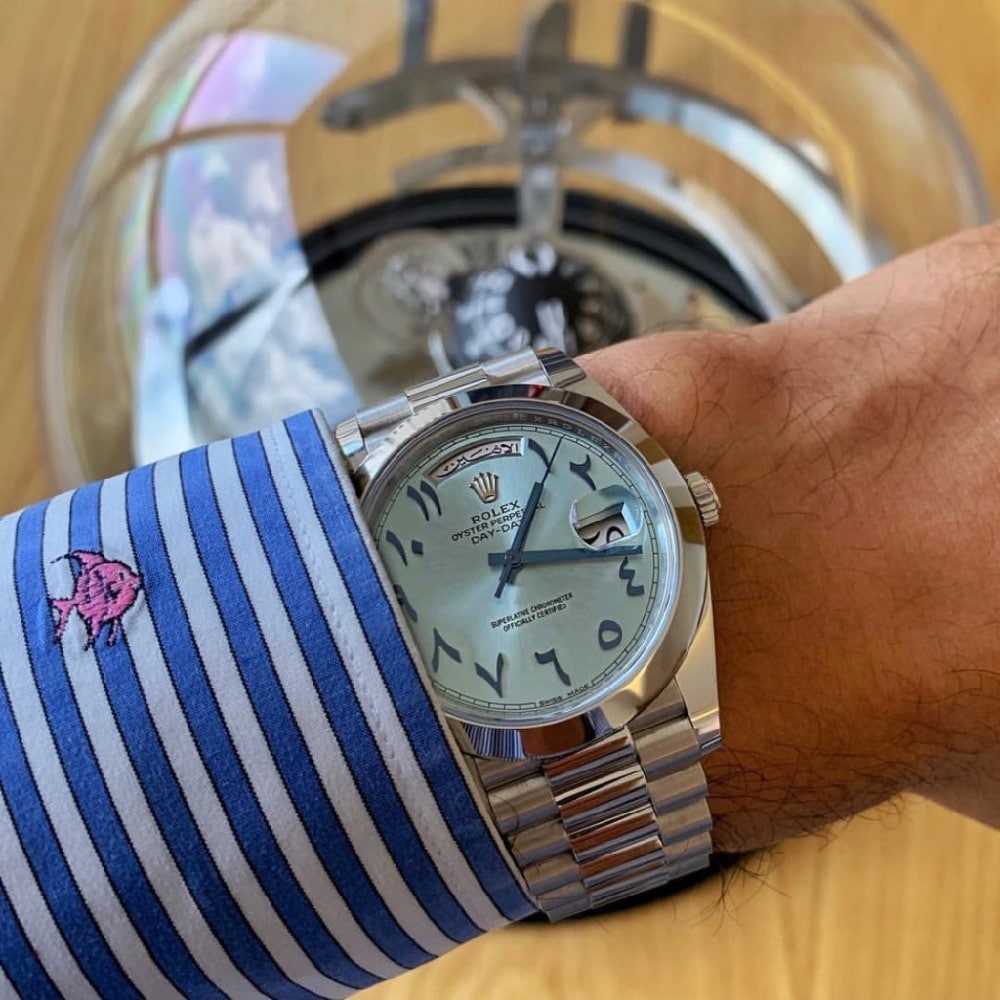 There is no debate that the Day-Date 40, or Presidential, is the best Rolex. Well… there may be some debate but I won't be listening. Not only is this the best Rolex, but it's also the best dial variation of the best metal of the best Rolex. This watch can confidently hang with the big boys all day long. Note the MB&F clock in the background too; man's got taste!
F.P. Journe Chromometre Bleu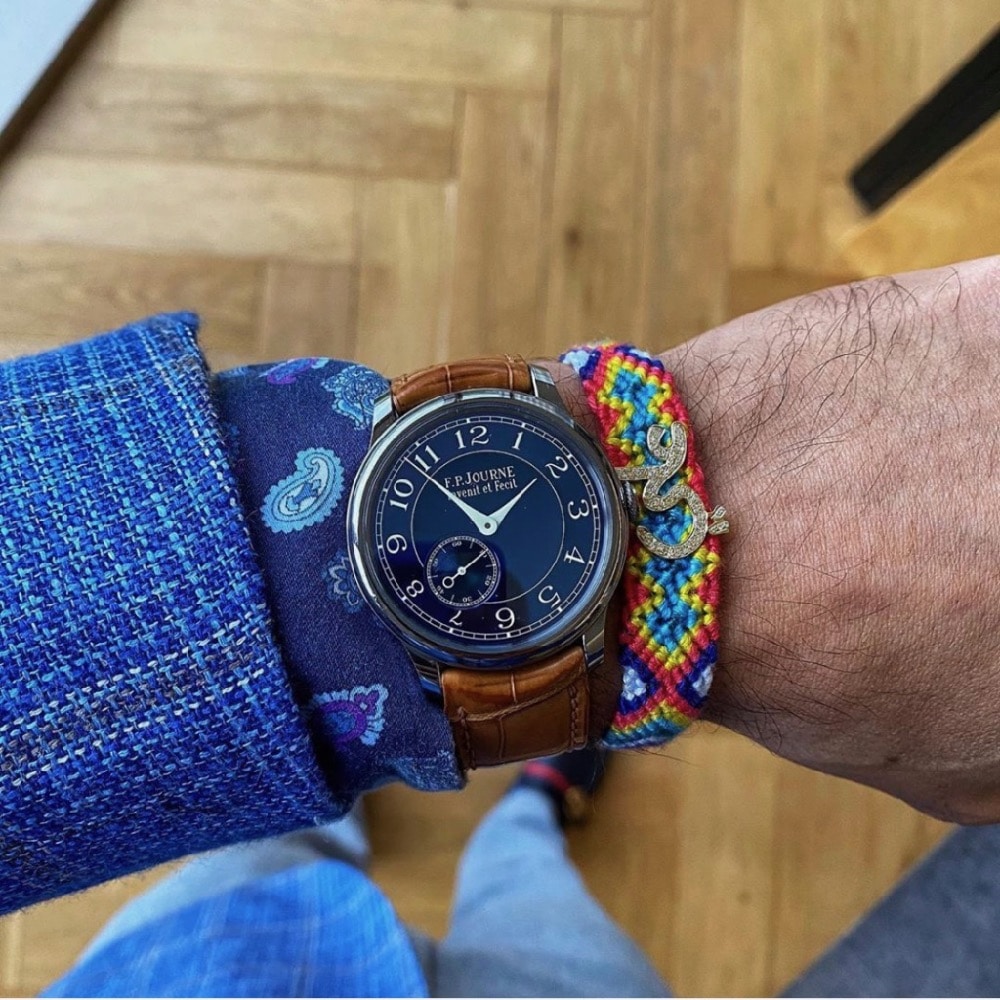 If you haven't noticed already, I hold Francois-Paul Journe in extremely high regard. He and his team make uncompromised, stunningly unique and notably well-finished timepieces without falter. The Chrono Bleu being my absolute favourite example, thus it had to make my list.
Request to follow Santa Laura on Instagram and bask in what might just be the most incredible collection of watches on the planet.