Picking the perfect watch tends to rely on two factors for most: brand name and design. You want a reliable manufacturer, stunning aesthetics, and capable mechanics – and so you should! Well, if you've got a budget anywhere north of $5k then you're on the right track.
What's that? You don't want to spend a month's salary on a watch? Fair enough.
Lucky for you there are some rare exceptions in the watch industry, and leading this pack of anomalies is the ever beautiful Seiko 5.
---
---
The Seiko 5 was born back in the '60s and was then dubbed the 'Sportsmatic 5.' Since then, more than just the name of the watch has evolved. Today the Seiko 5 range includes anything from sporty releases to more classy, sophisticated models.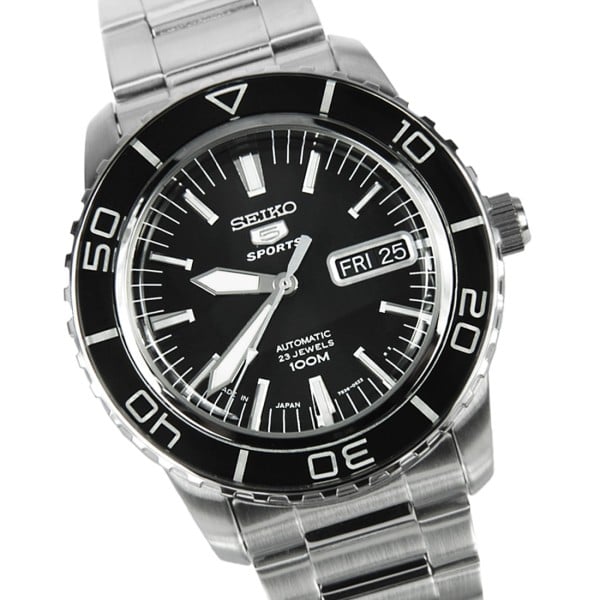 For beginners, take this Seiko 5 Sports – sturdy enough to battle through most physical activities but also worthy of sitting on the wrist at the most prestigious of events. The dial is left purposely uncrowded, as the masculine design speaks for itself.
Price: $239.99*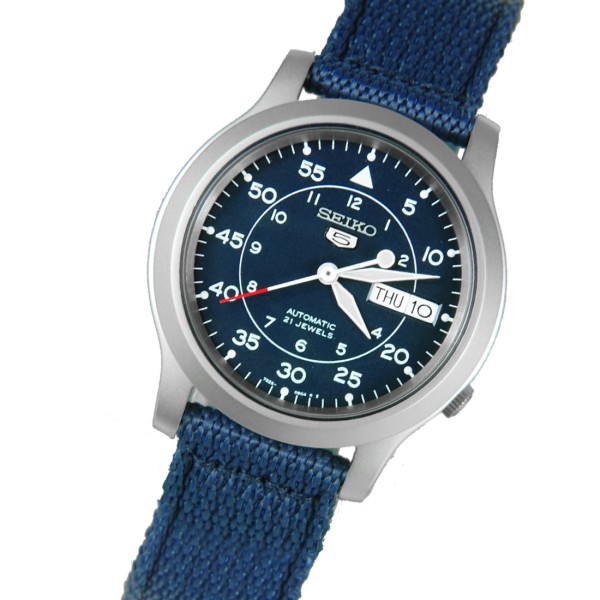 Then there's subtly cool Seiko 5 Military style. A blue/silver design palate simply can't go wrong – its perfect for outdoor wear as well as for a casual summer stroll. The case is sleek and the dial is neat.
Price: $109.99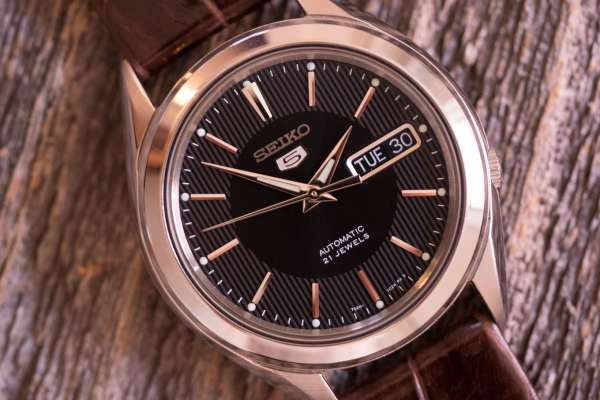 And finally, there's this beauty that Hodinkee picked up back in 2014 and our favourite of the lot. Working beautifully on a leather strap with minimalist indices and wonderful bronze accents, this picture does all the talking for itself. And what was it going for?
$105.
---
---
The above pieces feature the Malaysian-made Seiko calibre 7S26 and Seiko's Magic Lever winding system – a complex yet trustworthy mechanics system. The rest of the watch's intricacies lie in its name. This Seiko 5 has five key elements:
– Self-winding.
– Water-resistant.
– Day-date in a single window.
– Recessed crown.
– Durable case and bracelet.
You'll find some beautiful examples of the Seiko 5 for sale over on Chrono 24.
RELATED: Karl Lagerfeld and his all-black Royal Oak AP
---
---
*All prices listed in AUD.