A sports chronograph that feels a little like the embodiment of forward motion, TAG Heuer's 'Chronosprint x Porsche' is the latest team-up between the eponymous luxury marques.
Modelled on the much-liked 'Glassbox' design language (one of TAG's innovations for 2023 that we've already covered ad nauseam) the watch is being released in a duo of 42mm rose gold and steel variations; and continues the trend at TAG Heuer of colourful, substantially sized collaborations.
Unlike the previous 'RS 2.7' chronographs, however, TAG has seen fit to make the Chronosprint more of a thematic study of its connection to Porsche. Crucially, neither model will be released as a limited edition.
RELATED: A Week With The TAG Heuer Carrera 'Glassbox'
From a purely technical perspective, these new Chronosprints are made in a 42mm x 14.9mm proportion which wears more or less true-to-size.
The characteristic double-height 'Glassbox' crystal makes a welcome return: here framing a valley-like dial layout, with depressed chrono registers and curving indexes. In either model, the chapter ring (graduated for 60 seconds) features a segment highlighted in red for the first 9 seconds — the significance of which we'll come to shortly.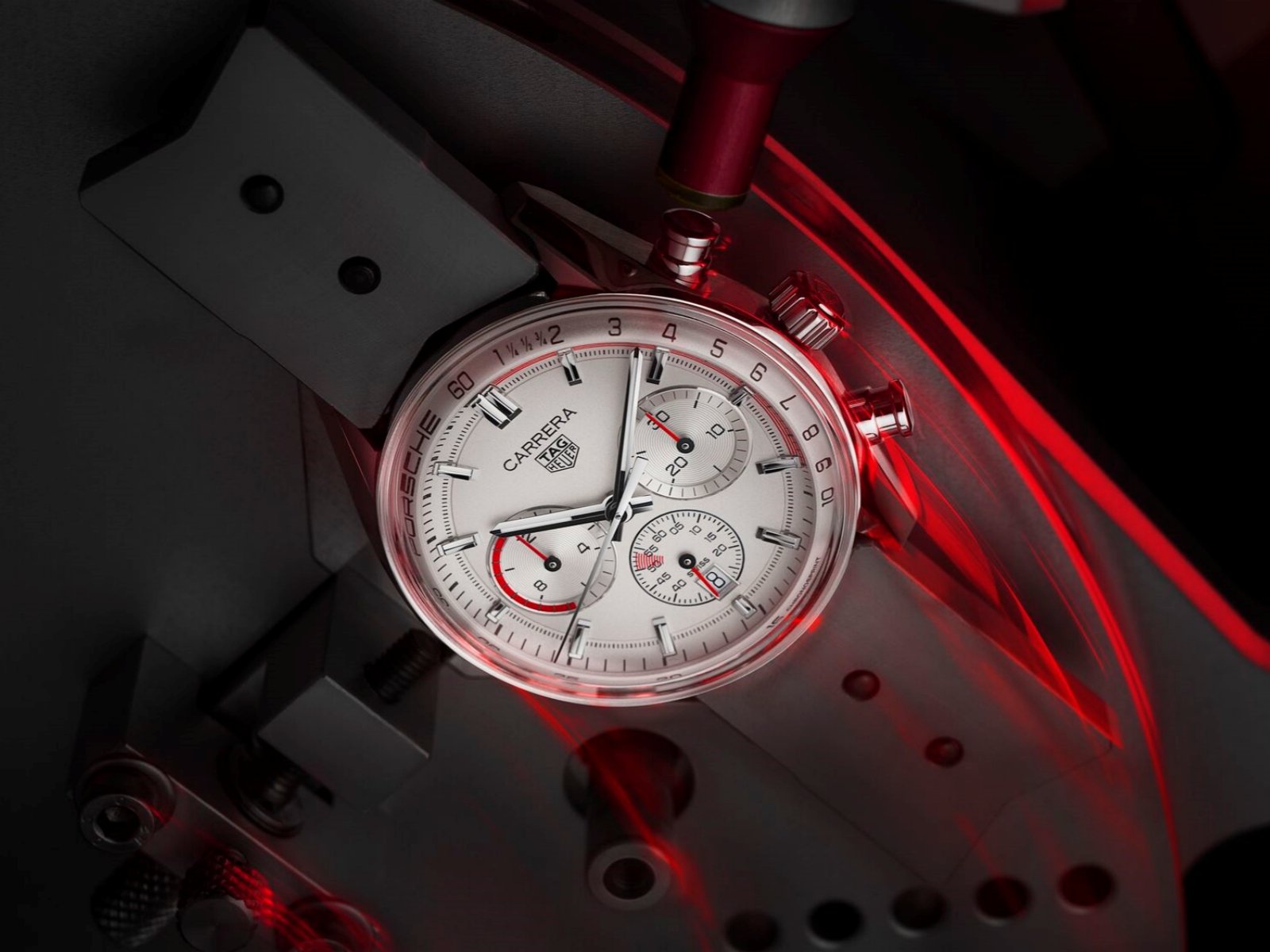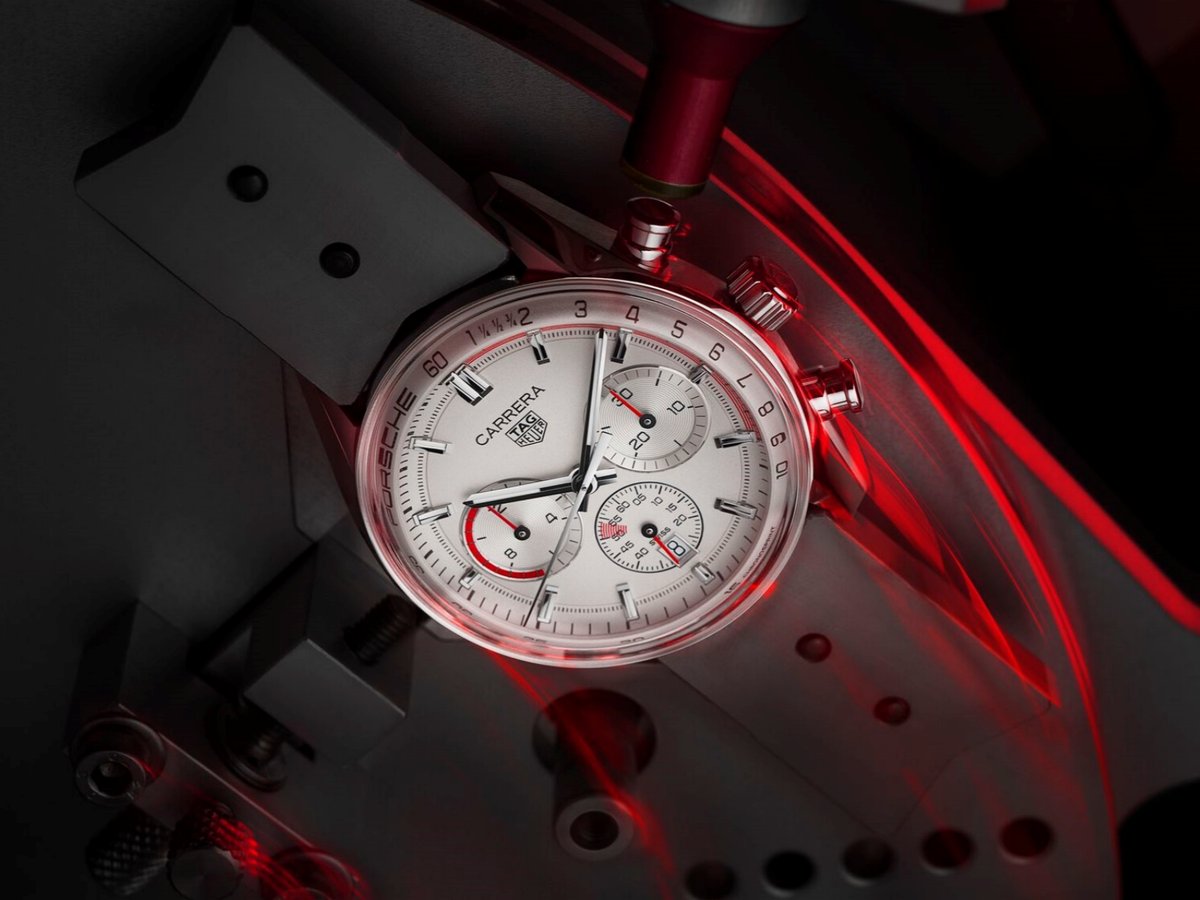 For Porsche's part, the execution of the German motor marque's own branding is carried off very successfully. Aside from the vibrant red accents (clearly inspired by the company's own 911 Carrera odometers) and the Porsche signature positioned between 10 and 12 o'clock, conspicuous references are entirely absent — a retrained choice that reinforces the Carrera watch's own heritage in racing instrumentation.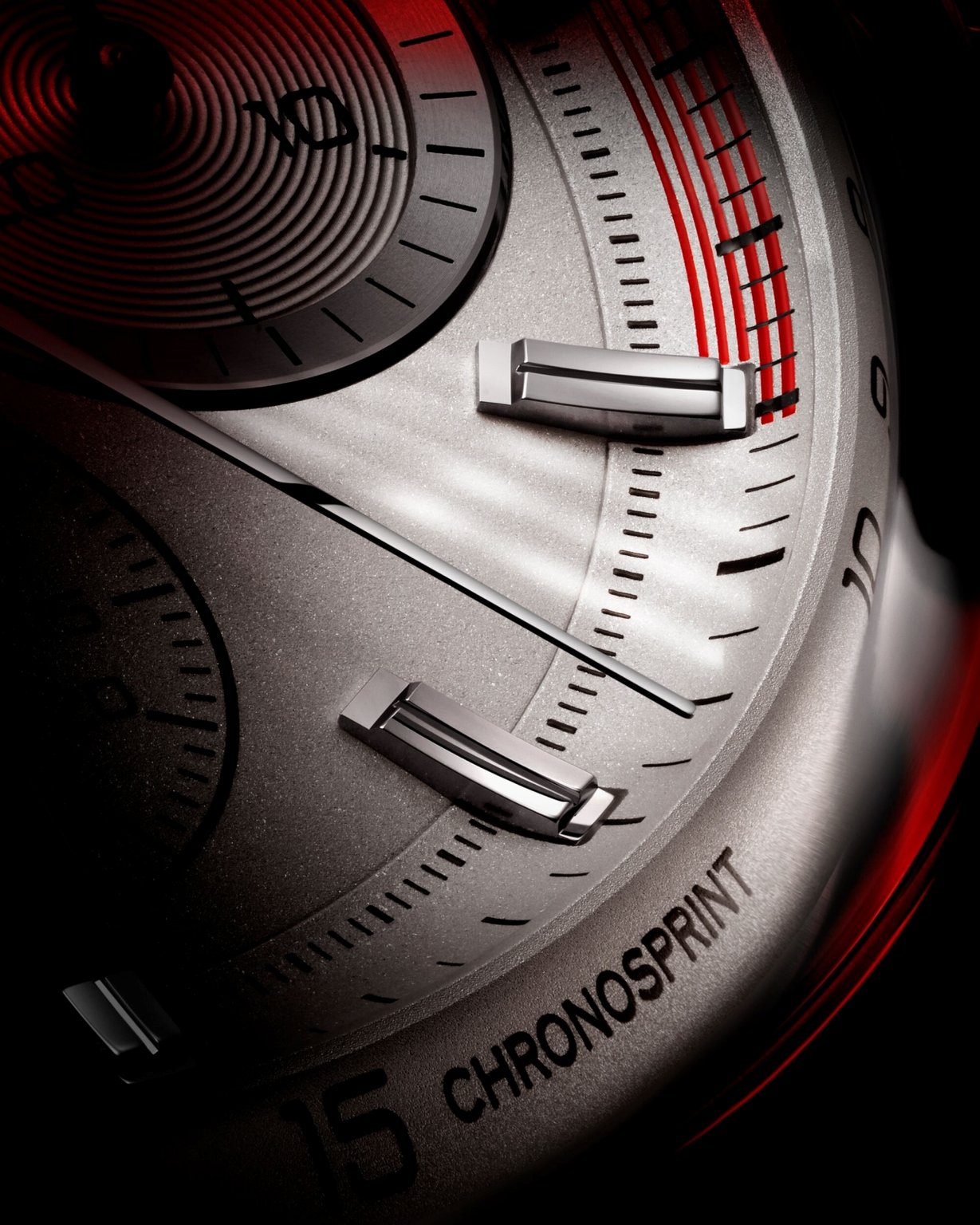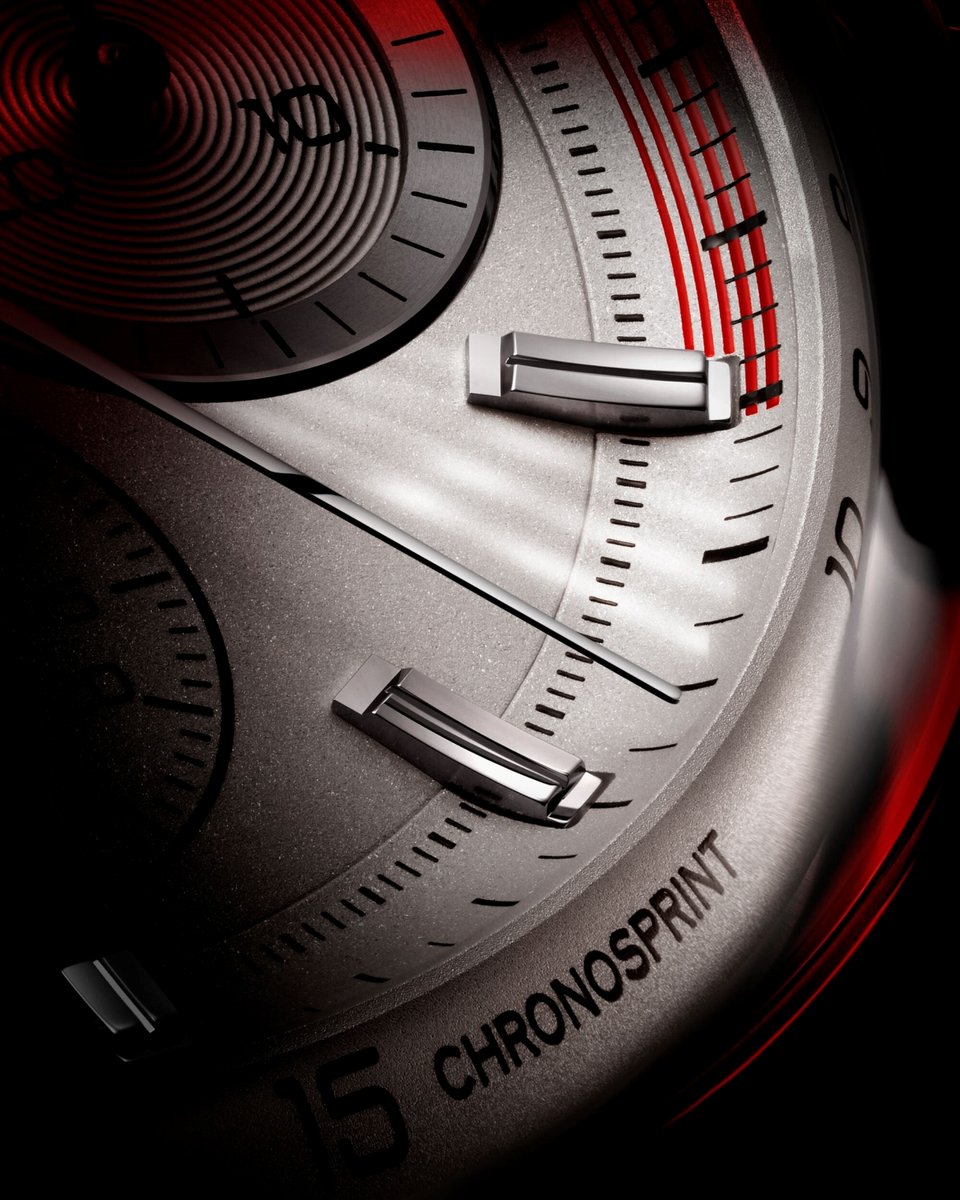 However, that conventional tact is purely in aid of style, as Carole Kasapi (TAG Heuer's watchmaking wunderkind) saw fit to engineer a new movement, the calibre TH20-08, to fit inside these chronographs.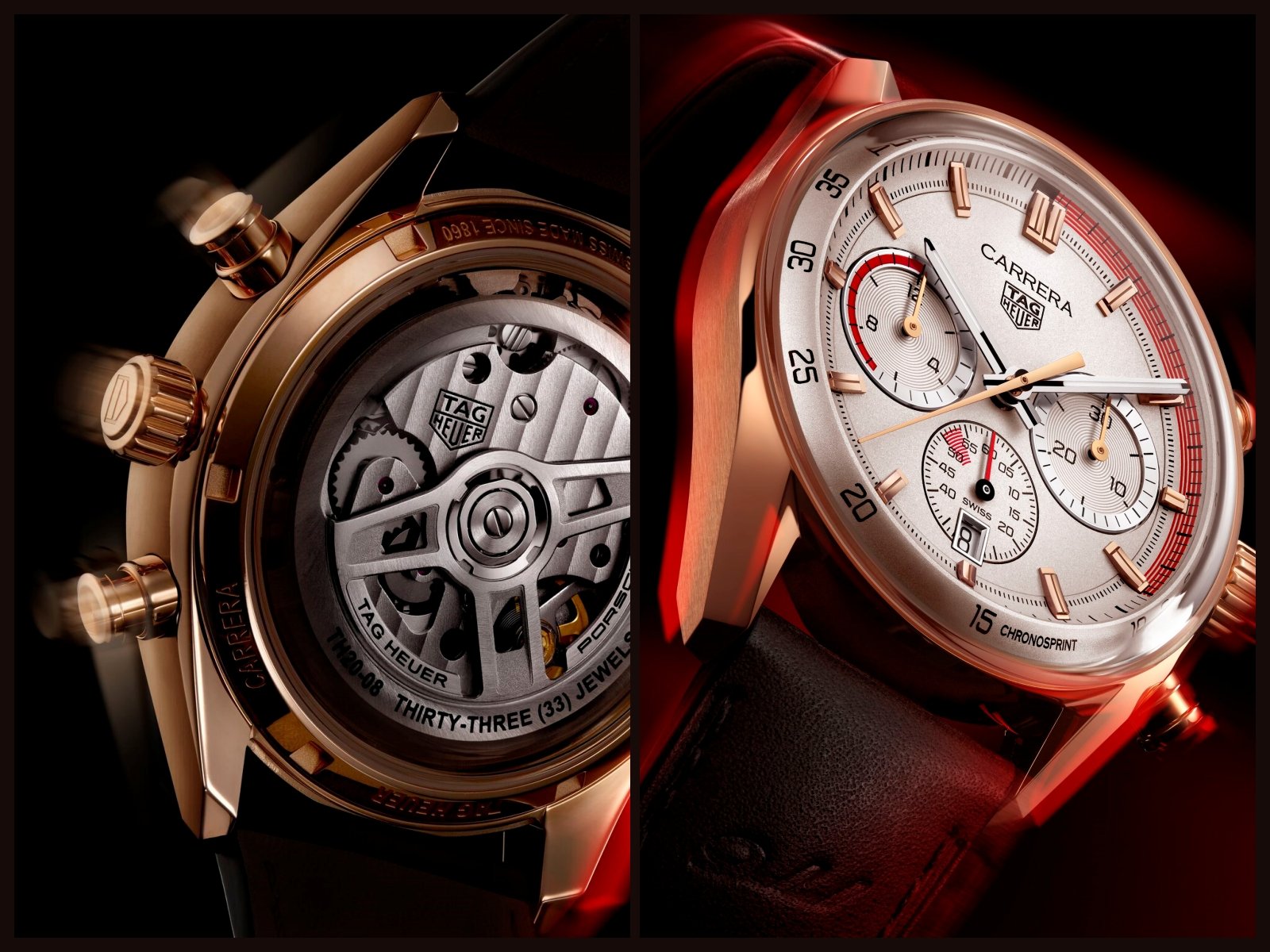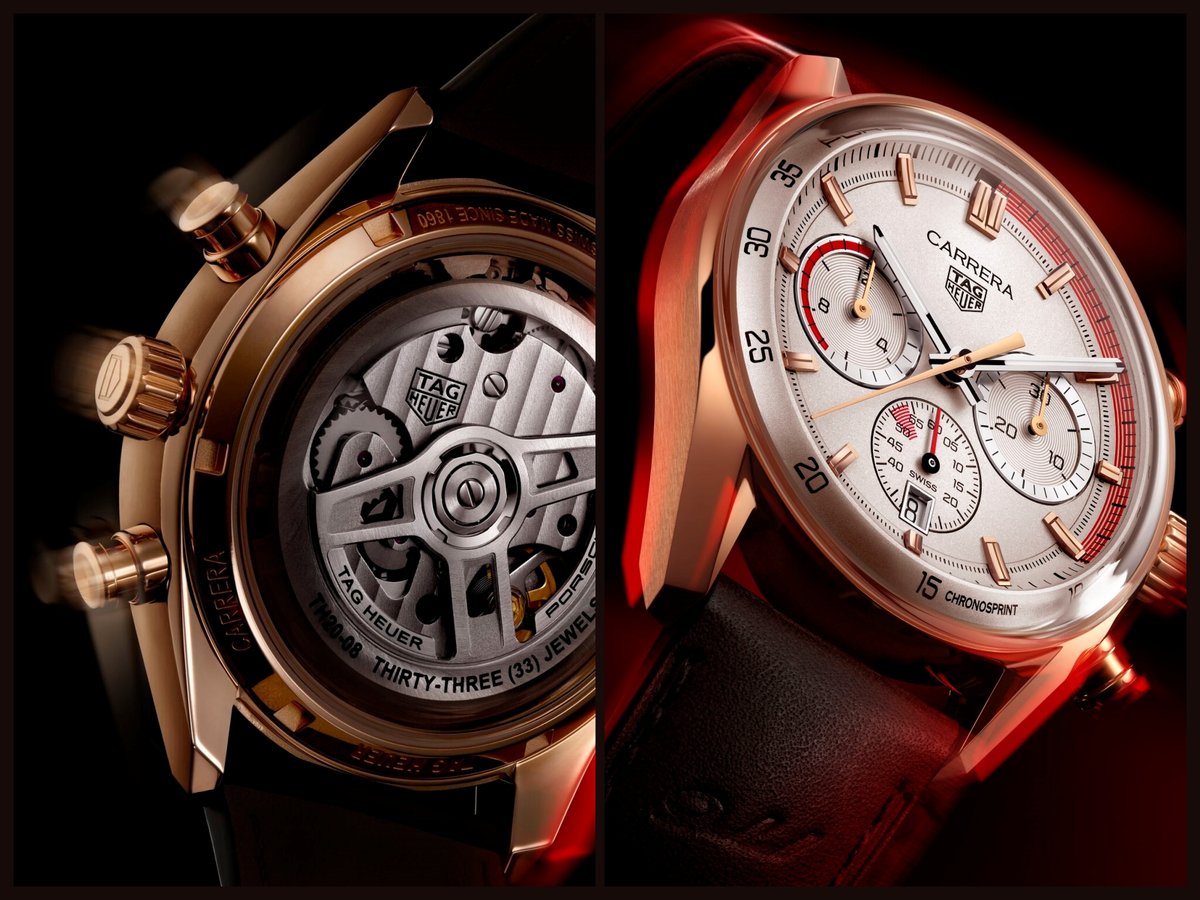 As far as we can tell, in the TH20-08, the central chronograph hand has been calibrated to behave like a speedometer — akin, euphemistically, to what you'd find in the instrument cluster of the Porsche 901. When activated, the chronograph hand runs extremely fast: covering one-third of the dial in exactly 9.1 seconds.
RELATED: The 11 Best TAG Heuer Watches To Buy In 2023
That performance, in and of itself, is a reference to the accelerating power of the original 901: capable, famously, of reaching speeds of 100km/h within 9.1 seconds. It's a novel means of expressing the sensation of revving a car to its top speed 'from 0', albeit in the context of a wristwatch.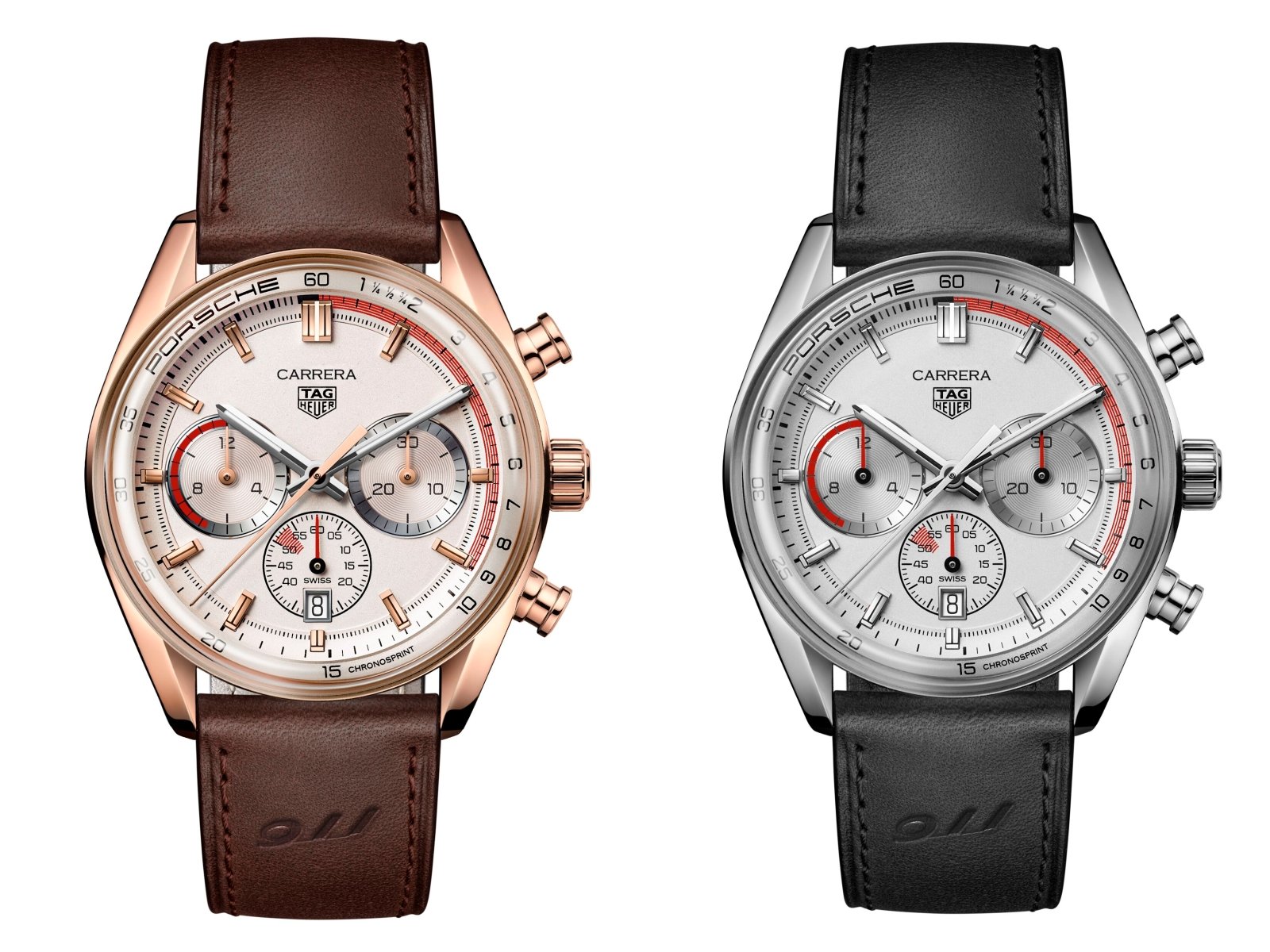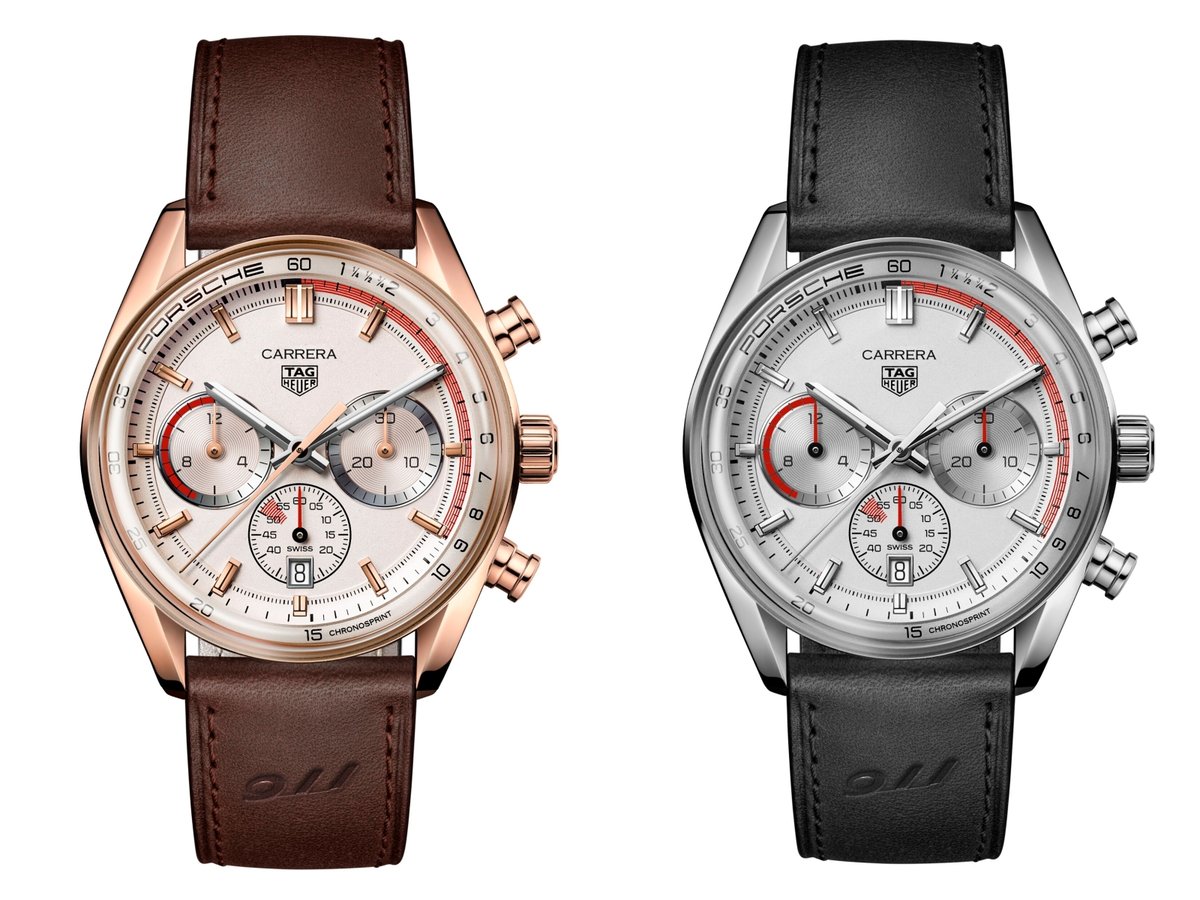 Thankfully, TAG Heuer spokespeople have assured enthusiasts that the rapid acceleration of the chronograph hand (from 0-9 seconds) is accounted for; as it gradually decelerates before accelerating again so as to make one complete rotation, as you'd normally expect, every 60 seconds. Sounds like fun.