Here we have the Tag Heuer Connected Modular 45, the eventual blend of Swiss luxury watchmaking and Silicon Valley technology. It was inevitable, unfortunately, and we're still unsure how we feel about this.
An age old style of timekeeping has finally been uprooted. Technology has penetrated even those quintessentially classic aspects of daily style and practicality to a point where you're seeing words like 'Tag Heuer' and 'smart watch' in the same sentence.
At first glance we sighed in defeat. Where can the class of a time-honoured piece of simple equipment go from here? We explored a little further and were intrigued with what we found.
---
---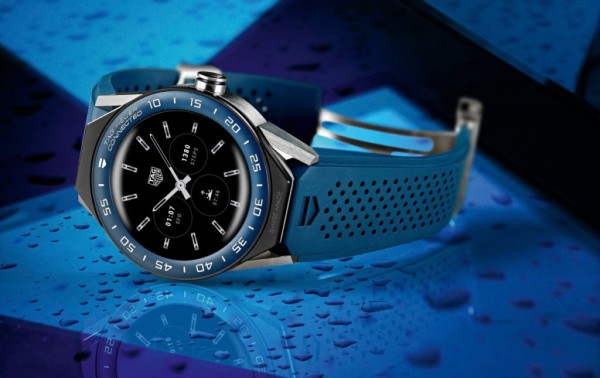 Powered by Android Wear in a mammoth collaboration with Google and Intel, Tag Heuer's Modular 45 may carry the stigma of past Apple and Samsung smart watches, but flaunts an unparalleled aesthetical appeal unlike its competitors.
Assembled in La Chaux-de-Fonds, like all watches of the superior brand, it's water resistant up to 50 metres and is integrated with Google maps calibrated through the watch's GPS system.
It boasts voice command, Google Translate, push notifications and entertainment options such as fitness and music capabilities. Nothing too special of note there, yet it's compatible with iPhone IOS 9 or later, so fear not Apple loyalists.
What is pulling us towards actually liking the Tag Heuer smart watch is that its completely customisable. There are over 4000 different combinations available and you can change the straps, faces and colours to match or contrast your style for the day.
The timepiece also connects to the personalised Tag Heuer app to think of things that probably aren't too important and sync your lifestyle with what's happening around you.
As for smart watches generally, the jury is still out for us on that one. But man, you can't deny this little beauty is just so slick and sexy.
---
---