American watch manufacturer Timex has recently found themselves reissuing their diver-inspired Q Timex collection from the 1970s. These quartz wristwatches were known for being accurate, affordable, and durable at the time of their original run. In the case of their most recent Q Timex Falcon Eye reissue, it can be said that it simultaneously retains the character of the era that inspired it, whilst also adopting the colour of the moment.
With the proliferation of timepieces with green dials that we've seen recently, the Q Timex Falcon Eye reissue is the latest in line to feature this pigment. Timex has actually tested the waters with green before, with their usage of the forest, olive, and emerald green tones previously on display. The latter of which was notably featured in the 1960s Marlin Automatic, the first in this series of heritage wristwatches. Here, the stainless-steel case and classic domed acrylic crystal were instantly elevated by both an emerald green dial and natural leather strap, giving this watch an aesthetic refresh you didn't know you needed.
In the case of the Falcon Eye, it can be said that it pays homage to its predecessor by mirroring some of its familiar details. Just like the original, the reissue contains a quartz movement, housed in a 38mm stainless-steel case. The accompanying stainless-steel bracelet, functional battery hatch, and date window complete the look, true to the 1978 inspiration.
---
---
RELATED: Timex Just Dropped Iced Out Watches For Ballers On A Budget
The dial pattern is eye-catching, flashing a vivid Malachite-green when the light hits, it's a look that steals the show in the case of the Falcon Eye. The Q Timex Falcon Eye has a côtes de genève design across the dial that makes the colours all the more spectacular. Of course, côtes de genève is an early 20th-century method of decorating watch movements, which resembles stripes but is, in fact, an intricate set of engraving tiny angles, scratched in a systematic manner onto a smooth service.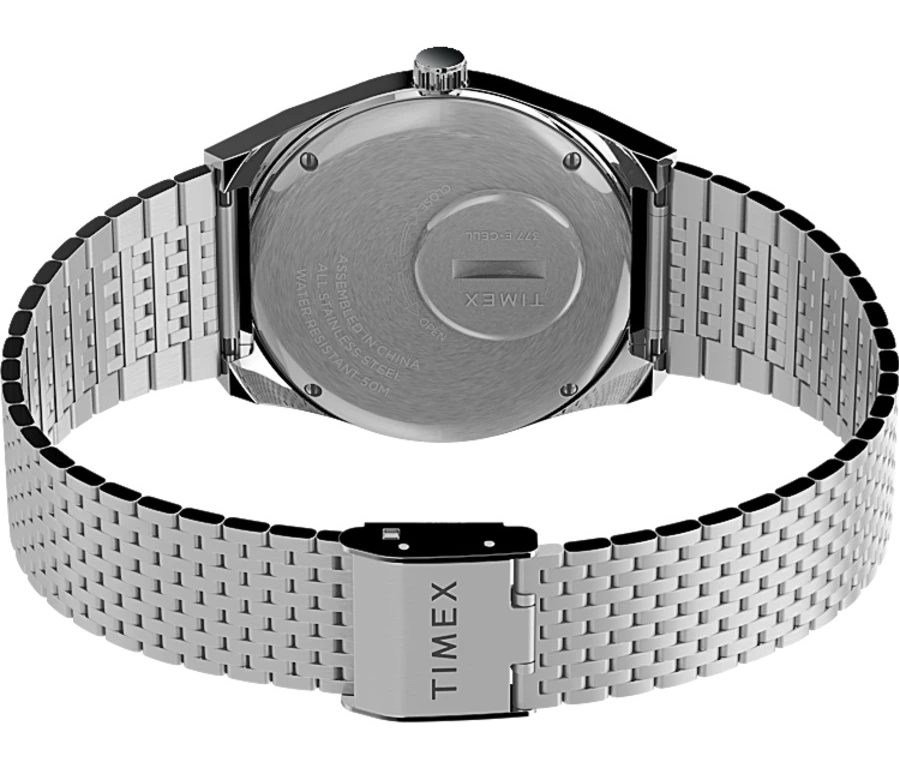 For the impressive sum of $315, you could find yourself with a refined timepiece that retains every ounce of character from the era that inspired it. As far as entry-level watches go, you could certainly do a lot worse. Hit the link below to have a look.