Escaping from the city couldn't be more commonplace right now, with intrastate travel the preferred way to get away post-2020. But you're going to need to know exactly where to stop, so that not a single precious second of that well-deserved road trip is wasted. You'll want to know where to find the best country pubs in NSW.
Fortunately, NSW has some of the best country pubs in all of Australia – most charming heritage restorations expertly adapting modern comforts while proudly channelling the history of their locales. They are the cultural hubs of these country hotspots, whether they are rough around the edges with no-fuss outback hospitality, or lavishly restored with contemporary tastes (and usually boutique accommodation).
Take note of the following 10 best country pubs in NSW for your next drive around the state.
---
---
Best Country Pubs NSW
---
Family Hotel, Tibooburra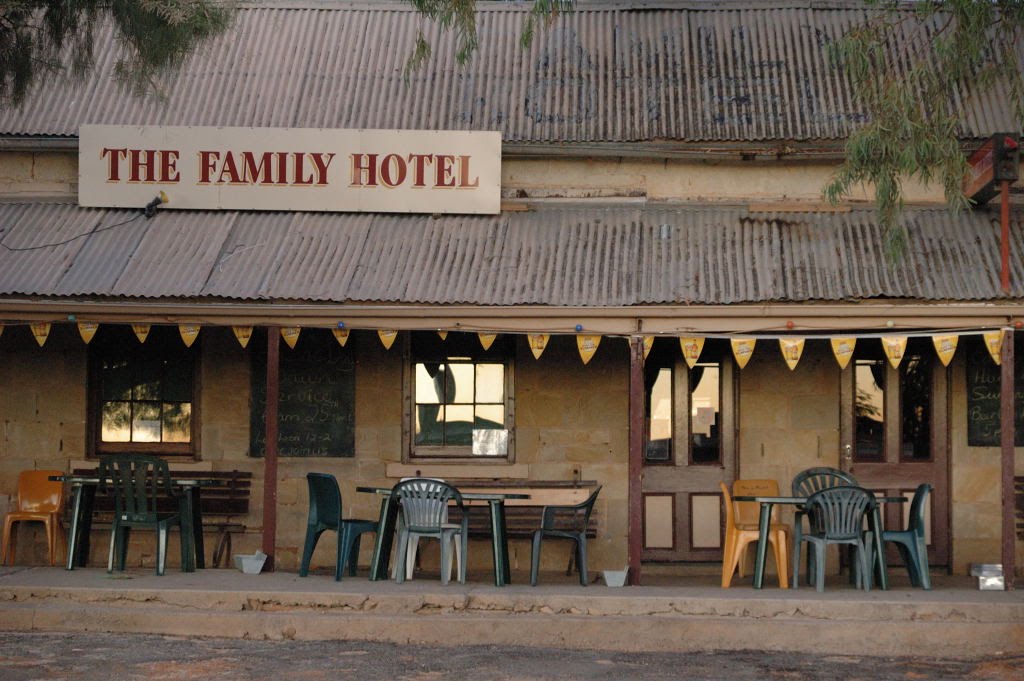 Dating back to roughly 1882, this sandstone pub is a treasured feature of the extreme far north-west of NSW, known widely as Corner Country. Specifically, this pub can be found in Tibooburra, harnessing much of the small town's local culture, as well as nodding to some of the most iconic artists in Australian history. While the venue has passed through no less than 18 owners throughout its lifetime, art has always sat at the centre with various outback-inspired murals illustrating the walls from the likes of Clifton Pugh and Russell Drysdale. Not many of the best outback pubs in NSW can claim to double as a gallery.
Address: 30 Briscoe St, Tibooburra
Contact: (08) 8091 3314
---
Willow Tree Inn, Willow Tree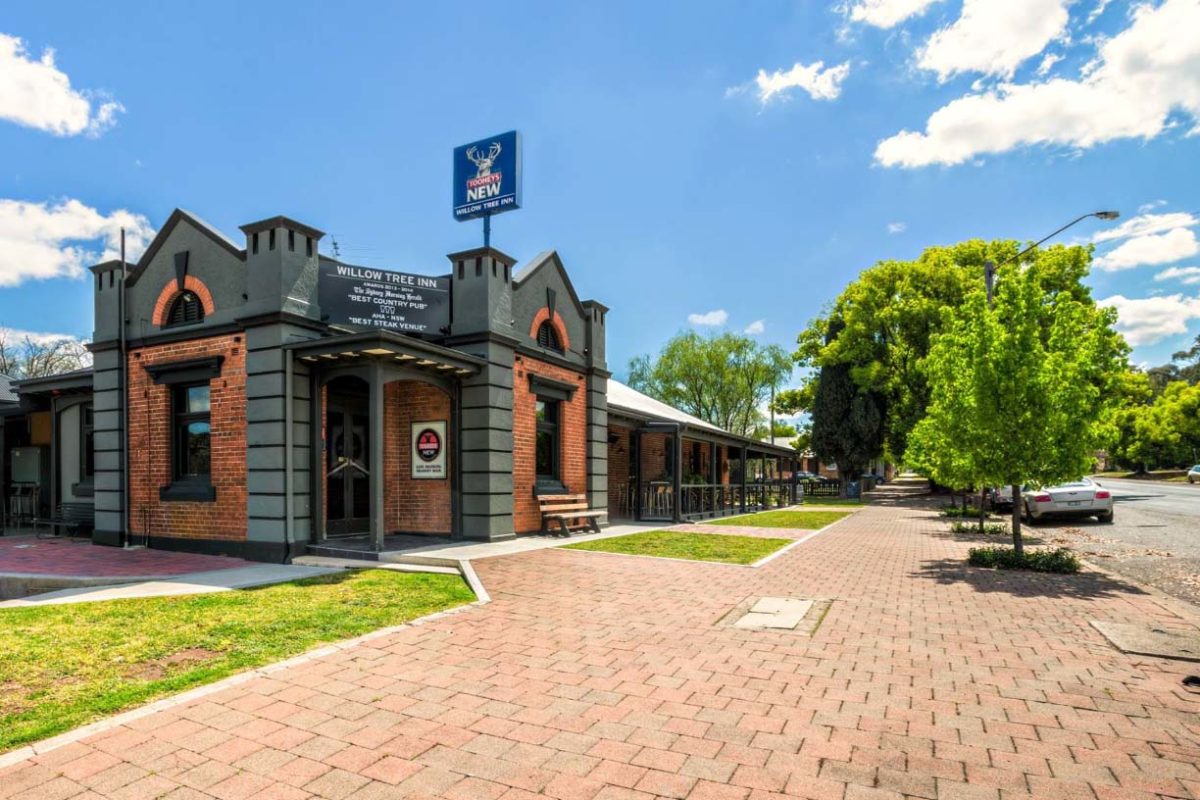 It may not fit the stringent definition of a "pub" – because there's actually some decent accommodation here – but Willow Tree Inn is without a doubt one of the best country pubs in NSW for a hearty meal and some beer. Halfway between Scone and Tamworth, the town of Willow Tree benefits greatly from this regional institution, particularly valued for its attached restaurant, Graze, where this writer enjoyed one of the best steaks of his life. Given the proximity to Jack's Creek, a farm that's nabbed the "World's Best Steak" title more than once, wagyu is abundant here, and absolutely the reason why Willow Tree Inn is so renowned in the first place.
Address: New England Hwy, Willow Tree
Contact: (02) 6747 7711
---
The Sir George, Jugiong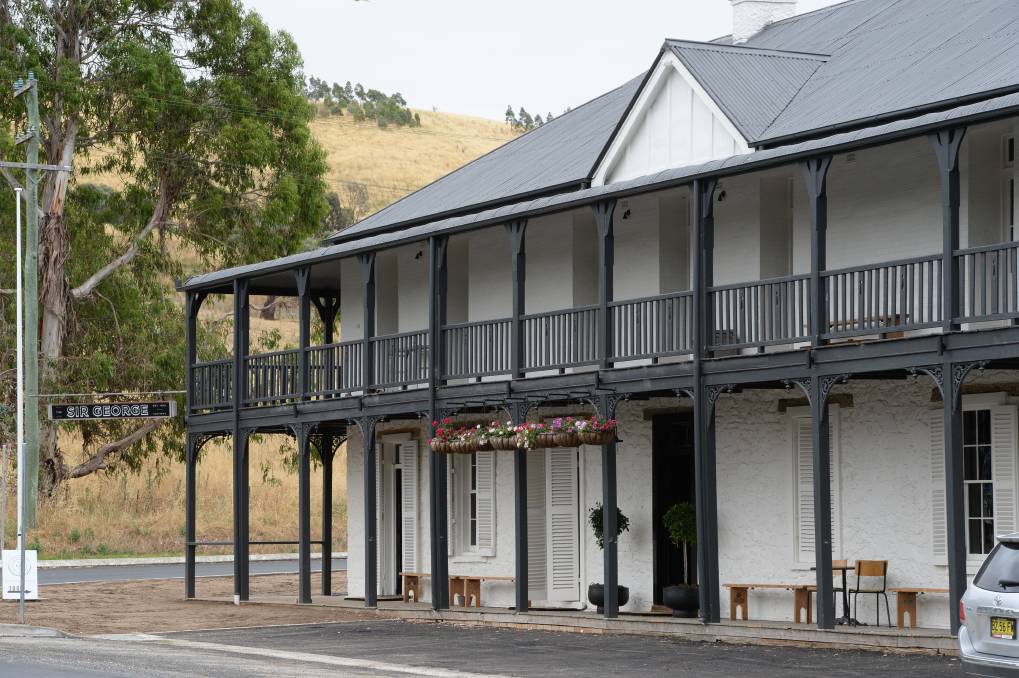 Calling The Sir George just a "pub" feels like disservice. A lot has gone into the restoration of this historic country venue, a meticulously modern refurb that now includes a dedicated whisky lounge, the highly sought Bakers Lane Bread artisan bakery, and boutique accommodation across three luxury rooms in heritage 1845 Stone Stables. It's as slick as it sounds too, with an extensive drinks list and food that's held to a higher standard than your typical pub. If ever there was a destination gastropub, this is it.
Address: 320 Riverside Dr, Jugiong
Contact: 0419 098 828
---
The Loaded Dog, Tarago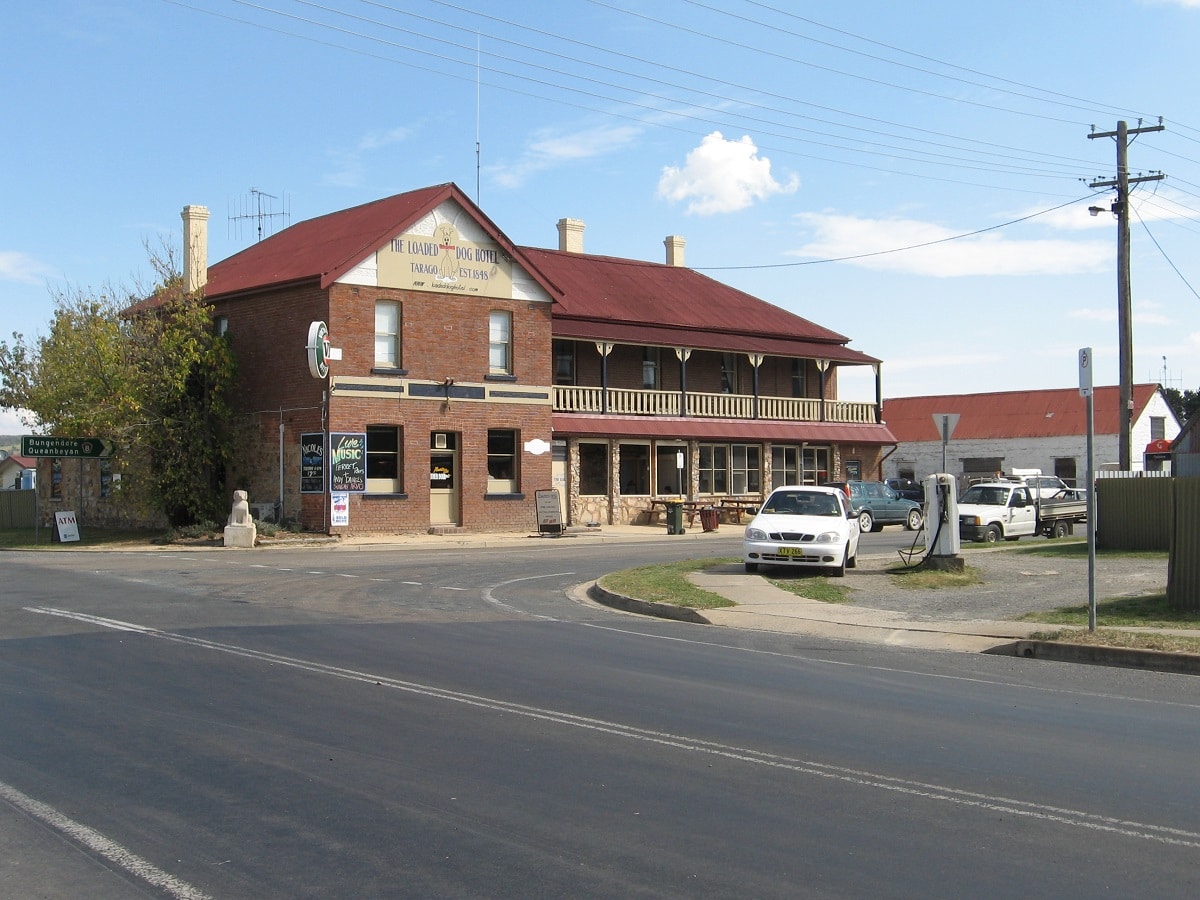 Live music and good beer is the ideal day out at The Loaded Dog, an archetypical Australian pub that dates back to 1848. Just 69km from Canberra, fitting comfortably into the small town of Tarago, the venue is known for attracting some big names in the country music scene, usually on the third Saturday of every month. For every other day, relaxing with a pint by one of several open fireplaces is the way to go.
---
---
Address: Wallace St, Tarago
Contact: (02) 4849 4499
---
Carinda Hotel, Walgett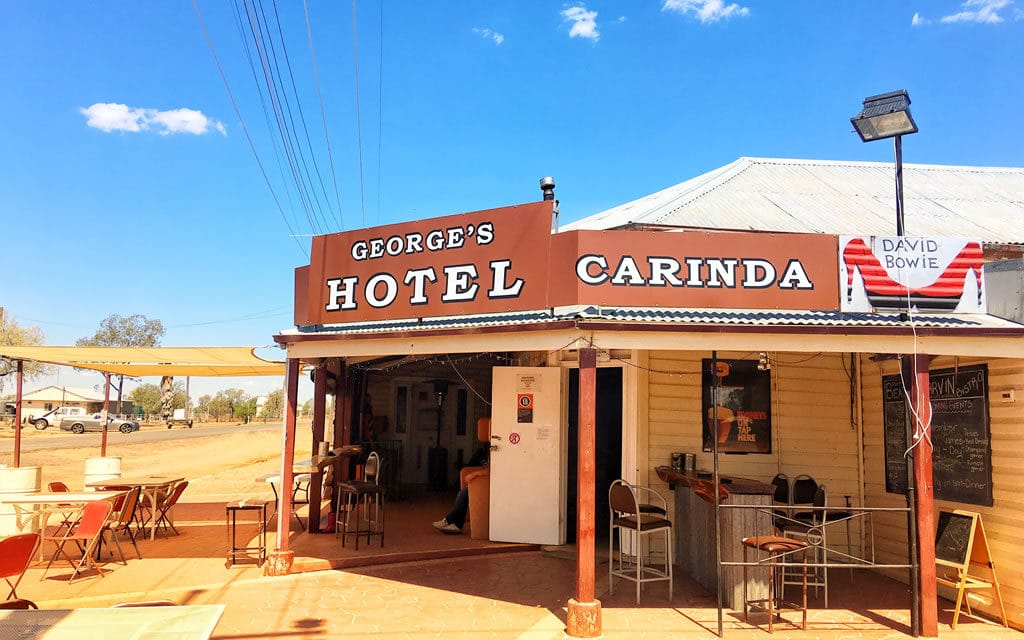 It may be most famous as the scene of David Bowie's music video for 'Let's Dance', but the historic Carinda Hotel can stand on its own without the star power. They pride themselves on the outback vibe, which looks to continue despite the potential change in ownership. The pub was, after all, listed for sale last year on Gumtree for AU$220,000.
Address: 22 Colin St, Carinda
Contact: (02) 6823 2218
---
Commercial Boutique Hotel, Tenterfield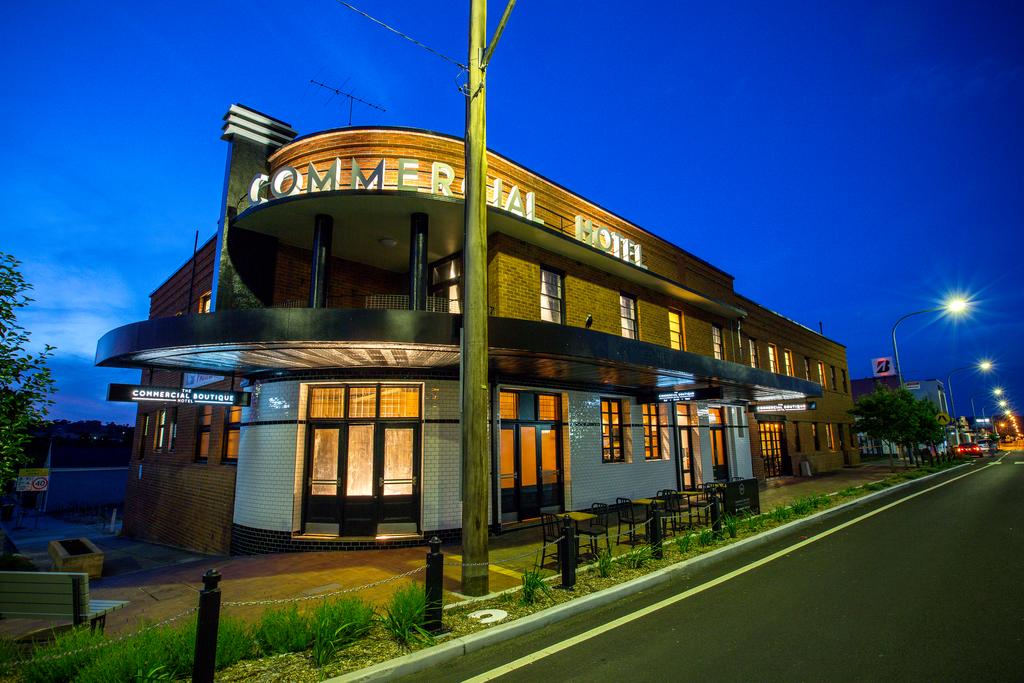 Beautiful, private boutique accommodations, excellent food, and a fine selection of beers. There's little more you could want out of the art-deco Commercial Boutique Hotel, which has long been the cultural heart of charming Tenterfield and has endured since it was originally built in 1856.
Address: 288 Rouse St, Tenterfield
Contact: (02) 6736 4870
---
Silverton Hotel, Silverton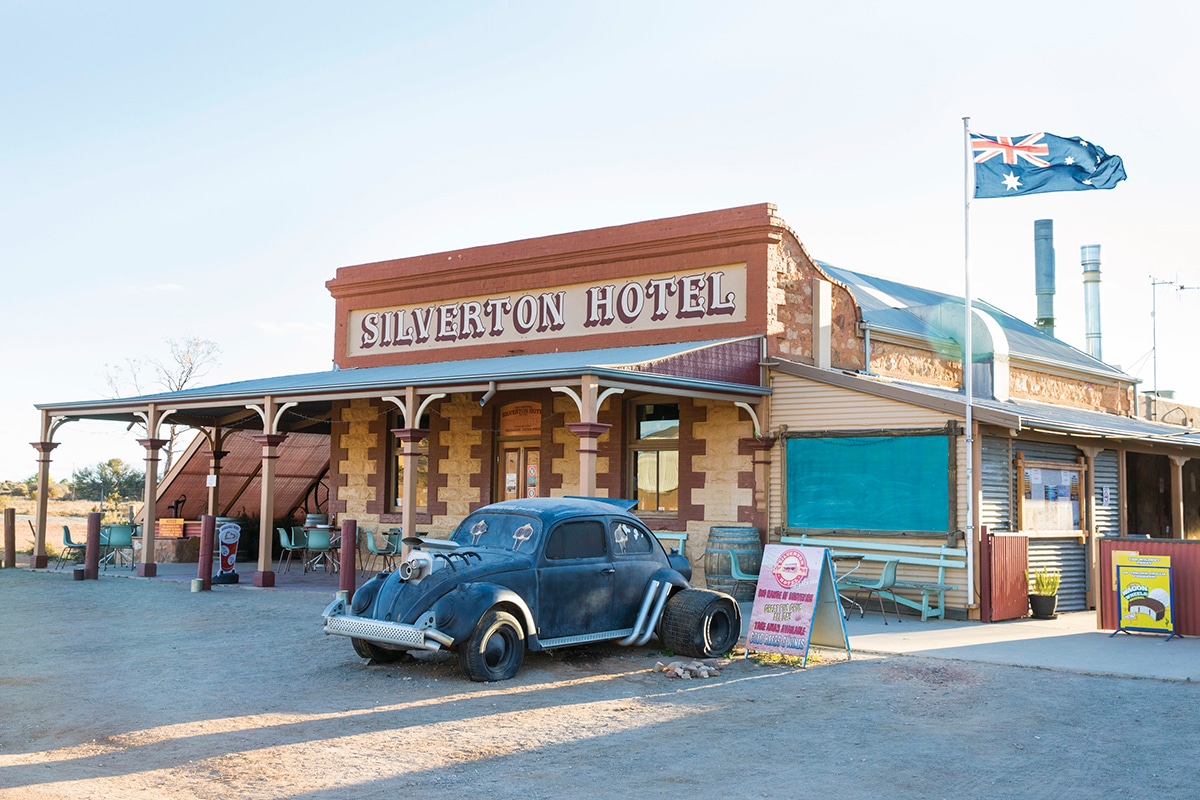 It's Silverton, so Mad Max vibes are a given. The sequel from the classic film franchise was set in this town after all, so expect the quintessential Outback scene when you rock up to Silverton Hotel. Along with a small accommodation offering, this is a no-fuss pub where the beers are cold, the temperature outside is set to sweltering, and the food sits on the indulgent side – although they do some hearty gluten free breakfast dishes as well.
Address: 12 Layard St, Silverton
Contact: (08) 8088 5313
---
Royal Federal Hotel, Branxton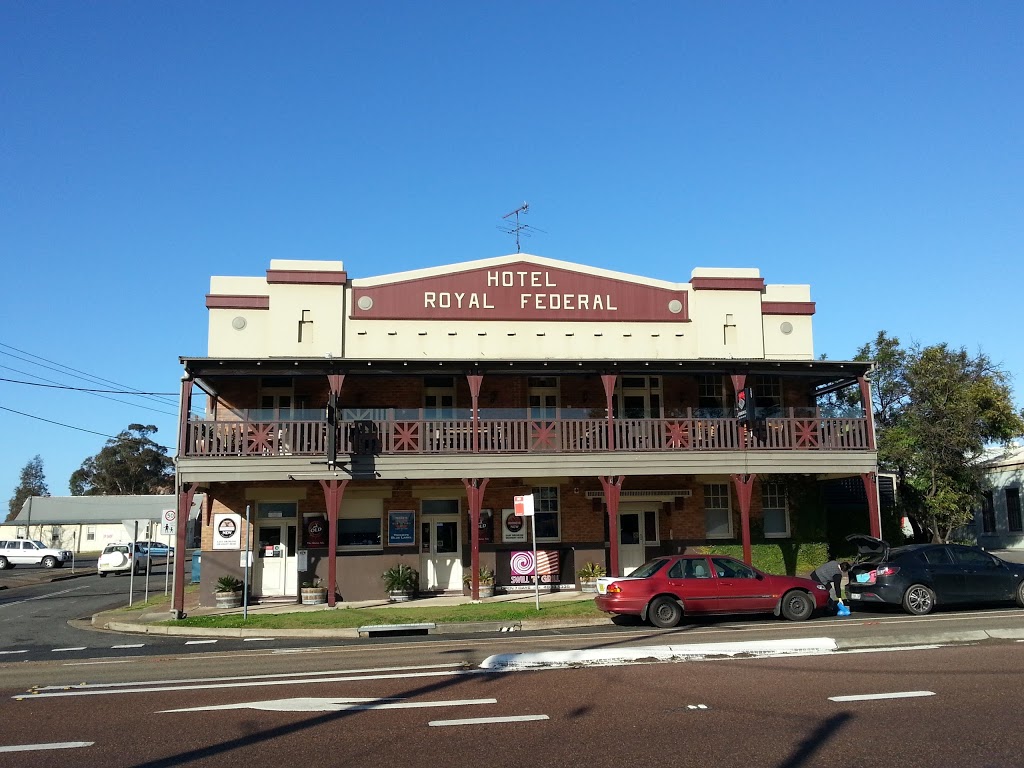 If you're drinking your way through the Hunter Valley and craving a good steak: you drive to the Royal. There's simply no two ways about it. Just grab an ice-cold beer and walk through the small library to the Swill n Grill, which has long been considered one of the best spots to eat while in the area. That kind of reliability doesn't come very often.
---
---
Address: 50 Maitland St, Branxton
Contact: (02) 4938 1335
---
Jack Duggun's Irish Pub, Bathurst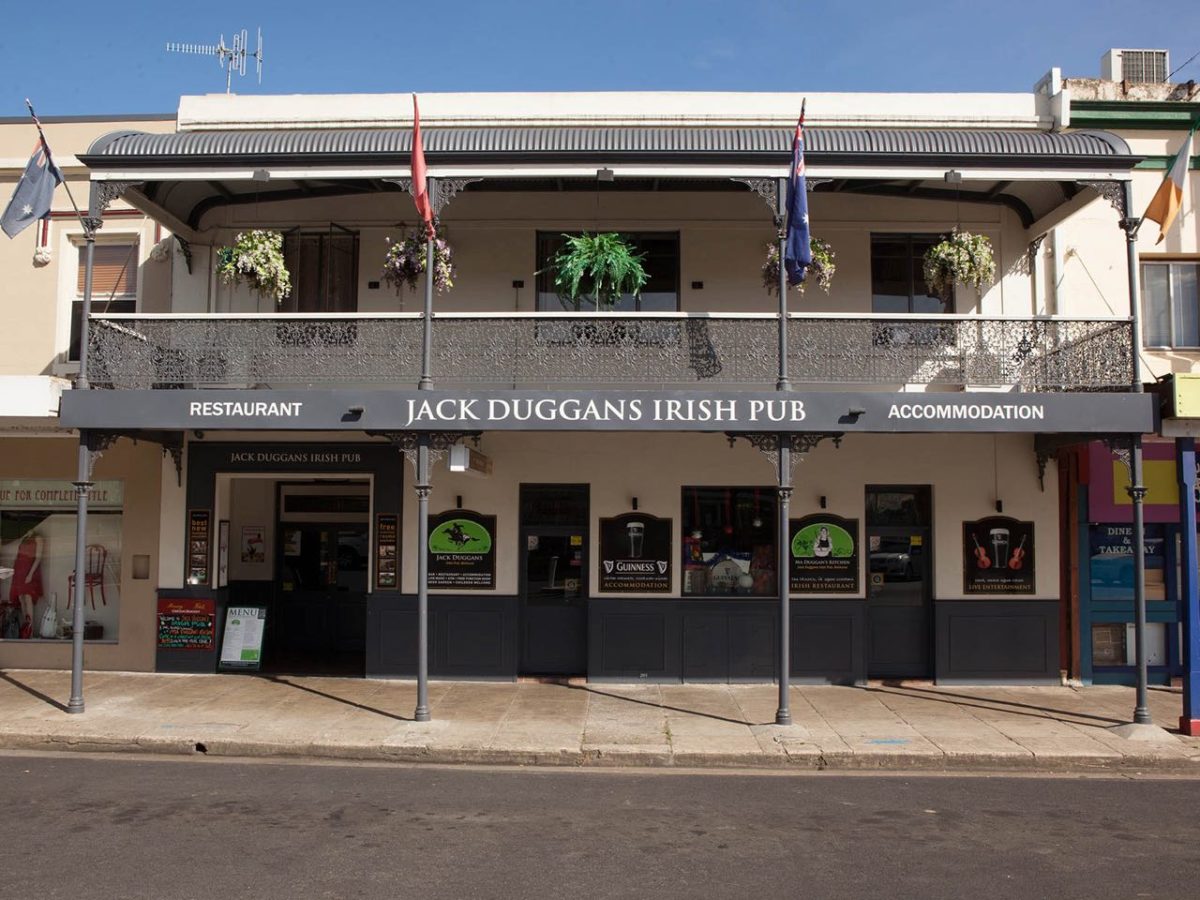 It's impossible to ask around Bathurst and not come up with Jack Duggan's as the top recommendation. Locals and visitors alike are constantly drawn to this energetic, authentic Irish pub which has won multiple awards – both for the Irish food and the nice selection of boutique accommodation.
Address: 135 George St, Bathurst
Contact: (02) 6331 2712
---
Gol Gol Hotel, Gol Gol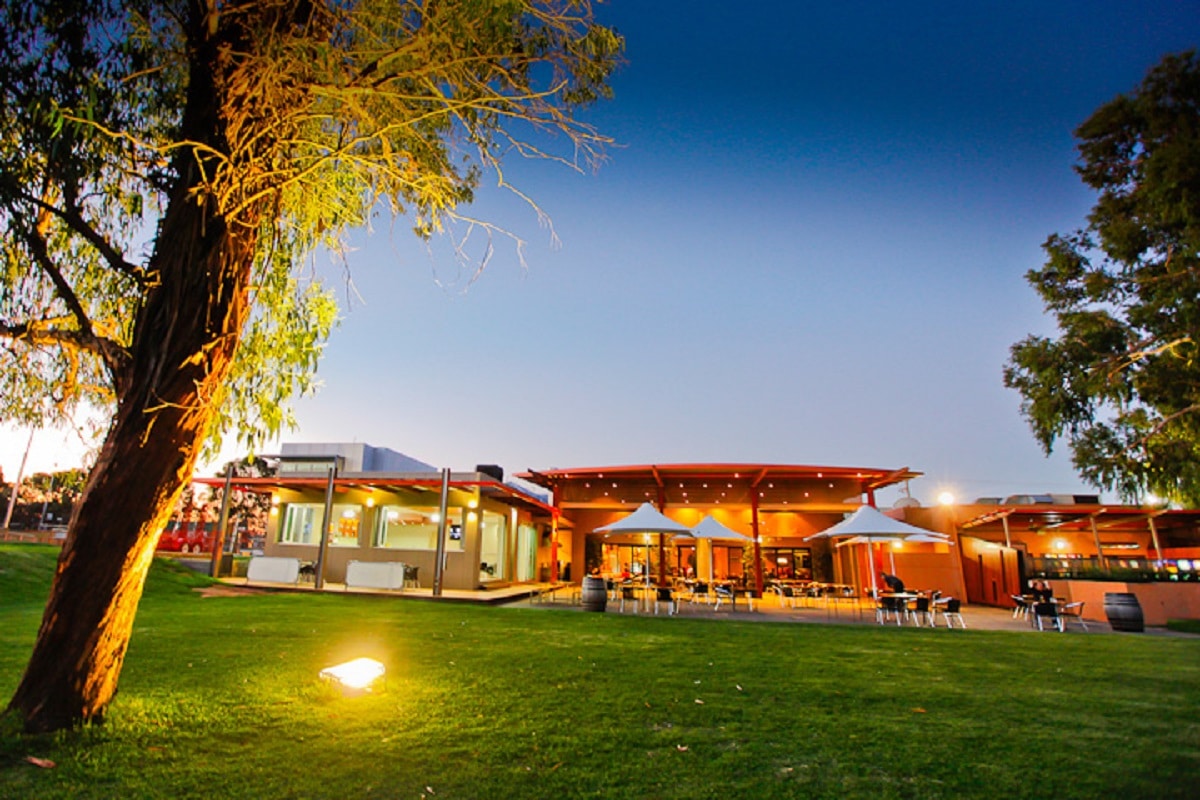 It's all about the beer garden here, sitting right outside of Mildura as one of the key venues along the Murray River. Nicknamed the 'Golly', the pub is known for offering the quintessential bush lifestyle – chill on the patio with a cold beer in hand as you watch life on the Murray unfold.
Address: Sturt Hwy, Gol Gol
Contact: (03) 5024 8492