After a fruitful Summer season, some of you might be feeling a little tired of dipping in the same old waters. Lucky for you, the Earth is 70% water, and there's more than enough to explore in the span of three months. Here are ten places you should swim around in Sydney while the weather holds.
Little Bay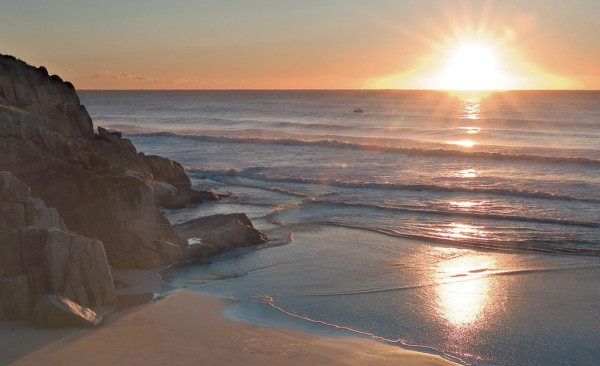 Little Bay is supposedly a treat for beginners of snorkelling. The rocky headlands provide a bit of a break from the sweeping currents of the Pacific, so you can be sure that the water is cool, calm, and clear. As an added bonus, there's a thriving ecosystem of fish and other sea life for you to see here.
Milk Beach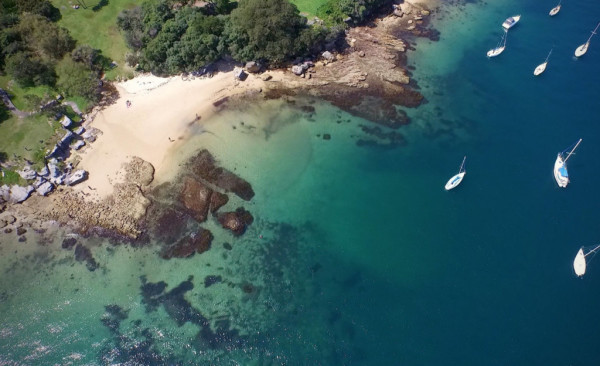 At Hermit Bay around the Sydney Harbour National Park is a quiet little corner that's the perfect set-up for everything from snorkelling to working on that tan. The views aren't half bad either.
---
---
Gordon's Bay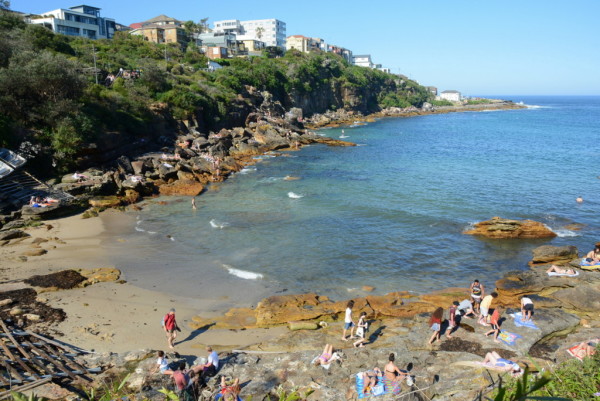 Just a short distance away from the hustle and bustle of Coogee beach is this serene slice of paradise. The waters are calm, crystalline, and rarely crowded. Surrounding these ideal waters are rock formations that practically beg you to lay on up and stay a while.
Congwong Beach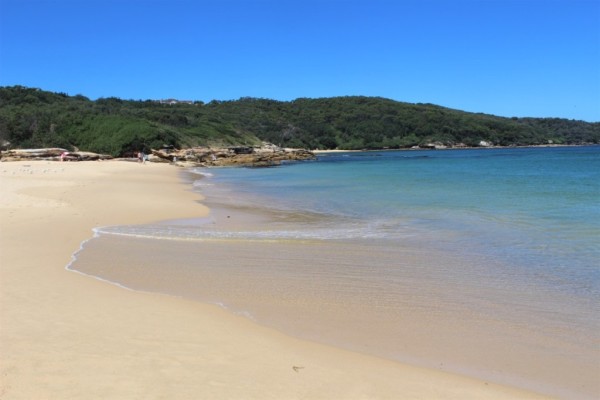 Another one for those less inclined towards the pumping social aspect of beaches. And amongst some of the most picturesque in Botany Bay National Park. Congwong is made for lazy afternoons, where all you want to do is eat, nap, and swim.
North Curl Curl Rockpool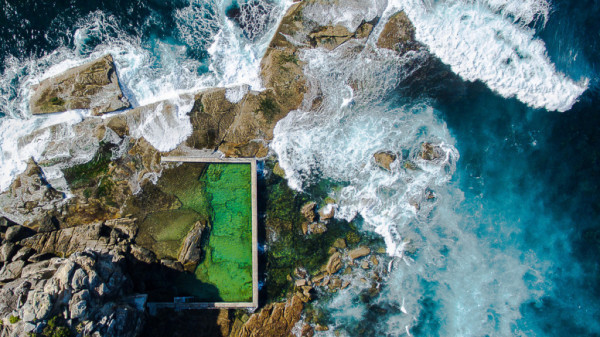 Exciting but dangerous is how most would describe the North Curl Curl rockpool. The southerly swells pack quite the punch, with waves around heights of 1.5 metres or more. These are riptides you definitely don't want to be caught in. That being said, who could say no to a panoramic scene like this?
Wylie's Baths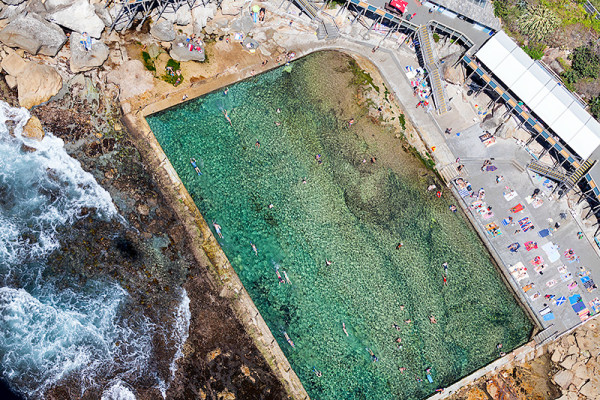 For more of a pay-to-enter type deal, there's Wylie's Baths. This 50 metre stretch with a full view of the ocean, all the benefits of an outdoor swim, as well as the comforts only a modern facility could provide. Massage sessions, yoga classes, this one has it all.
Wattamolla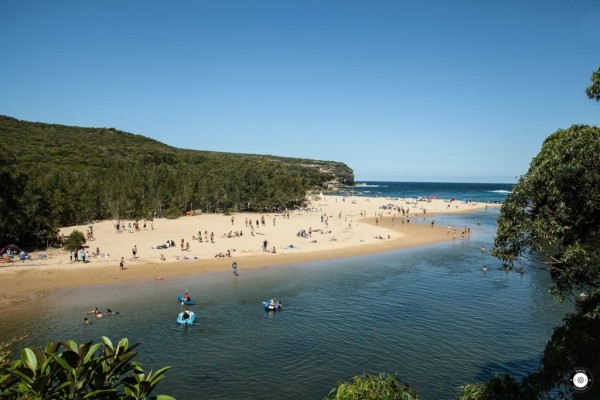 Deep in the Royal National Parks is this triple threat: beach, lagoon, and waterfall. Experience the cresting coastal cut of the land and truly one-of-a-kind waters that are more than Instagram-worthy.
Winifred Falls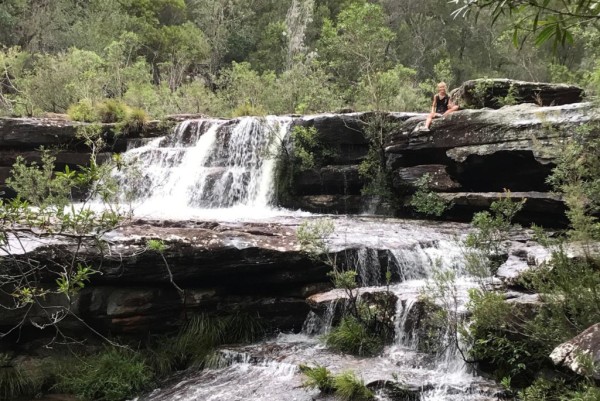 4 kilometre from Audley is this aquatic gem. For those who feel the compelling call of the wild is this swimmable surrounding of a waterfall. Towering at seven metres, the falls cascade from a series of rocks before reaching a pool.
Resolute Beach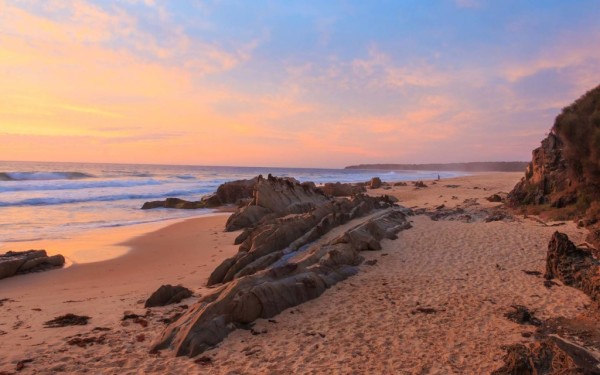 There's isolation, and then there's Resolute beach. The only way to reach it is via an 8 kilometre track, but it's worth the trek. For on the other side, there is "… an unspoiled, empty stretch of sand, surrounded by Ku-Ring-Gai National Park and affording uninterrupted views over Pittwater…".
---
---
Kurnell Beach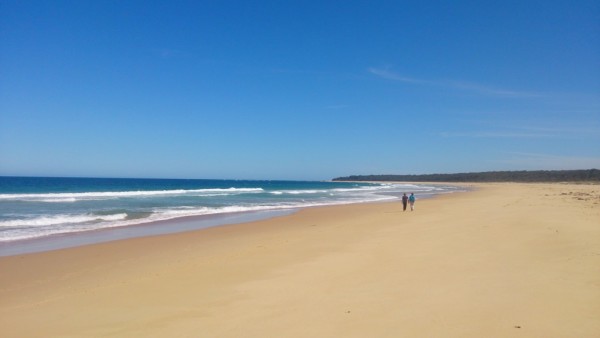 An alternative to Cronulla, Kurnell offers yet another thriving ecosystem in waters if the most unbelievable purity. When the sun hits the surface, it's almost as if a pool of diamonds are before your very eyes.