There is nothing more invigorating to the soul than a good adventure but there are some who pursue this day in and day out, exploring some of the most extreme corners of our planet. Here are 5 people who lead a life of adrenaline and daring, and whose photos and stories will awe many a man for years to come.
Chris Burkard is currently the world's premier remote surf photographer as well as being a damn fine landscape, outdoor adventure and travel photographer. He travels to some of the most remote and beautiful places and captures them in a way that makes you want to throw everything you need for an epic road trip in the back of a car, grab a couple of good buddies and just get out on your own adventure. Based in California, the surfing capital of the States, much of his photography is ocean inspired, using surfers as a medium to portray the unexplored swells but he has a large gallery, ranging from the epic waterfalls of Iceland, the beautiful canyons of Zion National Park to the glorious beaches of New Zealand. When you manage to have mountains, surfers and northern lights all in one photo, you know you're doing something right. Check this guy out, and prepare to want to quit your job and become a professional photographer immediately.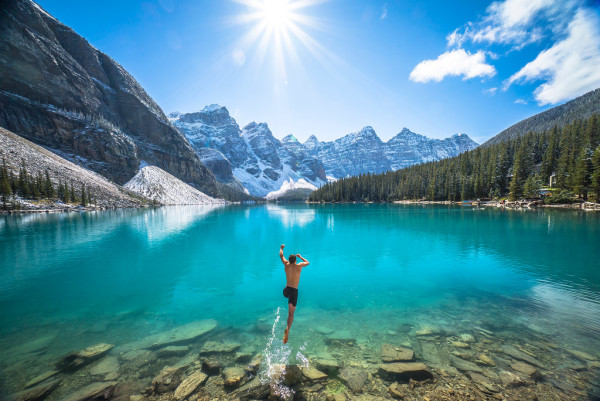 This crazy 67 year old Polish man was National Geographic's People's Choice Adventurer of the Year and when you tackle on the Atlantic Ocean in nothing but a kayak, you definitely deserve that title. He departed from Lisbon in Portugal and 6 months later arrived in Florida, having travelled completely unassisted for 12,400kms. This includes the fact that his sat phone and SPOT tracking device both failed on him pretty much smack in the middle of the Atlantic leaving him in dire straits in the event things went wrong. Oh, and he plans on doing the same again next year, only this time in reverse. If that is not a testament to raw willpower, I don't know what is.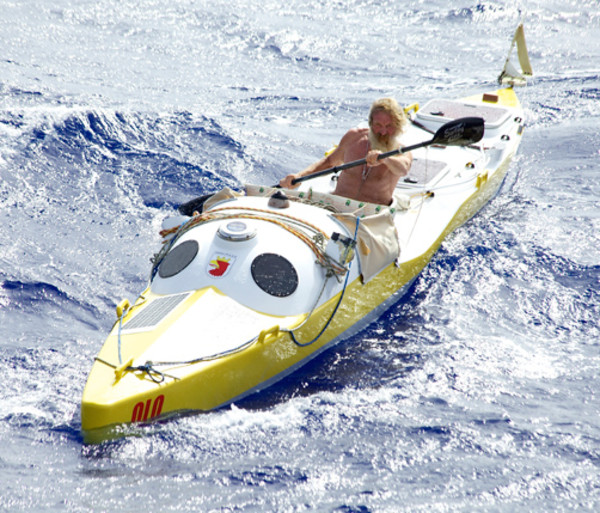 3 + 4. Tommy Caldwell and Kevin Jorgeson
If you have any involvement in the rock-climbing community, as of earlier this year, you will be familiar with these men if not by name then by their incredible feat. Yosemite National Park in California is a mecca for rock climbers and El Capitan is its Grand Mosque. Now climbing the Dawn Wall route, a notoriously difficult section of El Capitan is impressive as it is, so these two decided to one up it and free climb it, that is using ropes only to prevent a fall and in no way to assist actual ascension. If either of them fell, they made sure to return to the start of the pitch (or the length of rope) and try to climb it cleanly in one go. 19 days, 915m and a display of incredible strength and level of concentration later, these two men climbed out to where many family and friends were celebrating their incredible feat.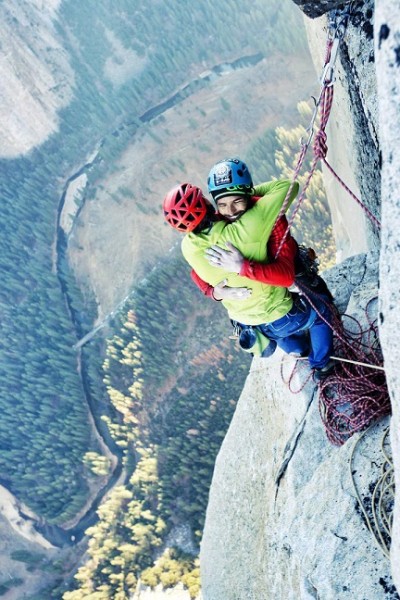 Jimmy Chin is the man to go to for adventure sports photography. He is a National Geographic regular, part of the North Face Athlete Team and has even worked for Pirelli. If you want to have an epic adventure documented, this is the man to enlist. Whether it is climbing and then skiing Mt Everest or documenting Alex Honnold, the world's greatest free climber (using no ropes whatsoever) on sheer cliffs of granite, the man is willing to get himself wherever he needs to for the perfect shot. Again, like Chris Burkard, he is always on the move and whatever I type doesn't even come close to warranting how awesome this guy is. If you look at the photos of the athletes he takes, and then imagine that he is making the same moves with a DSLR slung over his shoulder, it does let you appreciate what a freak athlete and what an amazing photographer he is.