Hawaii is without a doubt one of the world's most iconic holiday destinations. Its a place ingrained in pop culture globally, with its unique war history and iconic surf culture juxtaposing the volcanic outcrop of islands in the middle of the Pacific Ocean. This means Hawaii has always been high on the tourist hit list not only for Americans but travellers from all countries, translating to some of the globe's best hotels and resorts. We've picked five incredible Hawaiian hotels to showcase across the four main islands.
With views overlooking Maui's pristine Mokapu Beach, this elegant 15-acre resort built in 2013 is situated in the heart of Wailea, only a stone's throw from Maui's prestigious Wailea Golf Club. Hawaii's eclectic clash of cultures influences cuisine heavily, and beachside dining options at the Andaz include Japanese at the Iron Chef-endorsed Morimoto, farm-to-table options at Ka'Ana Kitchen plus artisan cocktails across two separate poolside lounges, Lehua Lounge and Bumbye Beach Bar. The resort's spa and salon overlook the Andaz Maui's centrepiece, a multi-tiered infinity pool showcasing the best of modern Hawaiian resort options.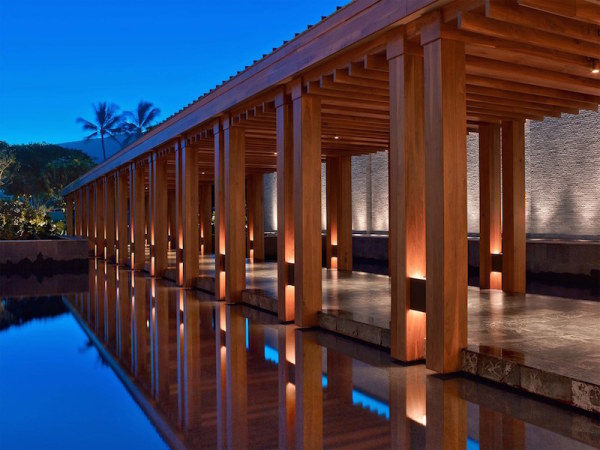 The 602-room Grand Hyatt Kauai boasts a range of options rarely found elsewhere on the island, including a golf course, ten different dining options, a spa and fully equipped gym, twice-weekly traditional Hawaiian luau celebrations, plus a private balcony for each and every guest room. Kauai is the furthest north of the four major islands of Hawaii, meaning its somewhat quieter nature can discourage travellers looking for a relaxing getaway without getting too far off the beaten track. The Grand Hyatt Kauai offers the best of both worlds as one of the best resourced hotels on the island, with its large range of features giving it broad appeal year round to travellers of all types.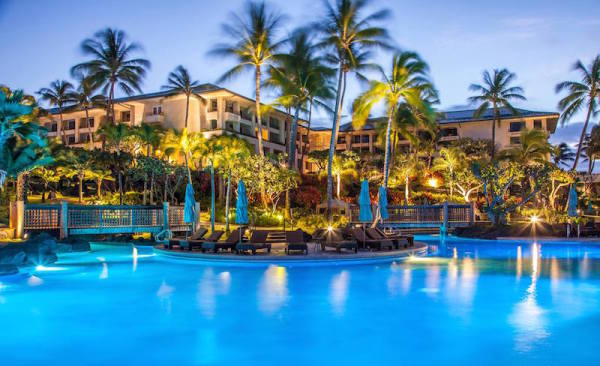 One of the most luxurious resorts on the Big Island, the Four Seasons Hualalai is regularly listed as one of the world's best resorts, and has featured on both the 2015 and 2016 Condé Nast Traveler Gold List of the world's best places to stay. Featuring unique swimming options including a saltwater pond allowing guests to swim with manta rays to an oceanfront infinity pool, it's easy to see why. The big island is known particularly for its seafood, which can be enjoyed at one of three renowned resort restaurants, before you relax and enjoy a few lava flow cocktails at one of the two lounges featured at the Four Seasons Hualalai. Don't let the per night rates discourage you, the Four Seasons Resort Hualalai's facilities and customer service are well worth the price.

Situated adjacent to Ala Wai Harbour at the northern end of Kahanamoku Beach, the 353-room Modern Honolulu is the smallest and most urban of the list, but don't let initial appearances fool you. The resort itself is world-class, and features a spa, gym and lobby bar (accessible through a hidden bookcase as shown above), along with one of Honolulu's top-rated nightclubs, Addiction, plus an Iron Chef-endorsed sushi restaurant, Ravish. It's service, fit out, location and access to all parts on Honolulu make it a Boss Hunting favourite.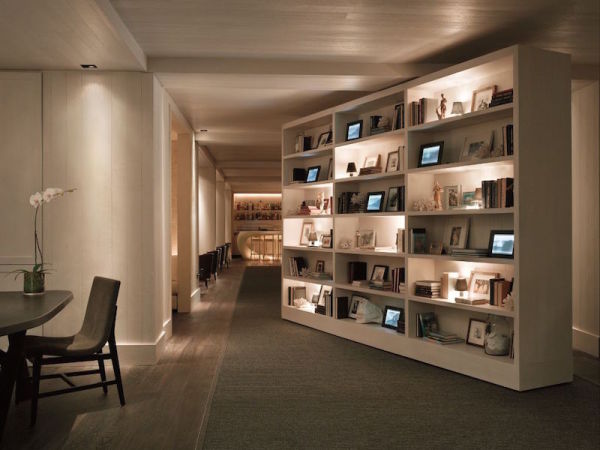 Tucked away on Maui's northwest corner, the 24-acre Montage Kapaulua Bay offers panoramic views of both the beach and ocean, with views looking over onto the smaller island of Molokai. Activities include 18-holes at one of two award-winning courses, notably Kapalua Golf Club's renowned Bay Course (which has played host to over 20 major professional tournaments, including Greg Norman's first win on American soil), onsite zip-lining plus heli tours around Maui and across to Molokai. Another one that we particularly enjoyed when visiting Maui.