As yet another disappointing Australian ski season comes to an end, serious skiers around the country are busy planning their annual January or February trip to various far-flung corners of the world to get some much-needed powder into their system.
Of course, as with any trip away, there are varying degrees of comfort you can enjoy depending on how big your bank balance is. For people staying at any of these five ski chalets, I'd say comfort levels are sky high (and probably are on the private jet home too).
Part of Sir Richard Branson's stable of insanely cool Virgin Limited Edition properties, The Lodge in Verbier, Switzerland is most of the coolest homes you're likely to see on or off the slopes.
---
---
With room for 18 adults and 6 children, The Lodge starts at 86,625 Swiss Francs (~$A125,000) per week right up to a whopping 181,580 Francs(~$A260,000) over the New Years week.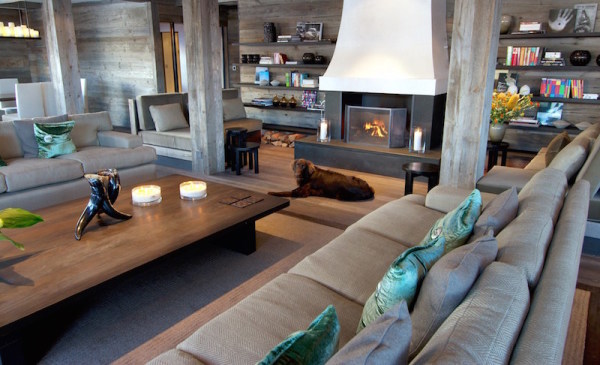 Fortunately for all that money you get a team of 15 staff accommodating your every desire, all meals and drinks included, an indoor spa area, and outdoor spa area, a pool table, table tennis table, dance floor, massage therapist, a 24-hour chauffeur service, and most importantly chalet dog Pebbles.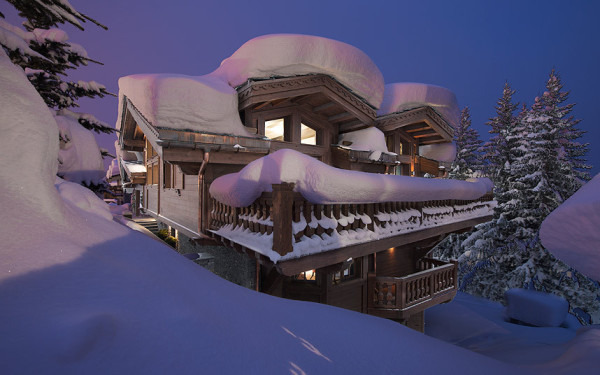 We were lucky enough to visit Courchevel earlier this year, and you'd be hard pressed to find a more glamorous place in the world – the number of diamond and fur encrusted Russian wives driving Ferrari's with chains on is truly ridiculous, and Chalet Coquelicot fits in perfectly.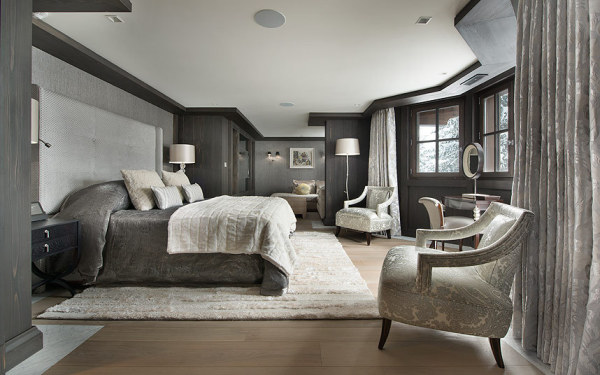 Sleeping 12 and starting at €39,000 per week and reaching an eye-watering €170,000 over peak season, Coquelicot is one of the chicest chalets in the alps and oozes style throughout. Like the rest of these properties, Coquelicot comes with everything you'd ever need, including a large staff of a Chalet Manager, housekeepers, chef, butler and driver.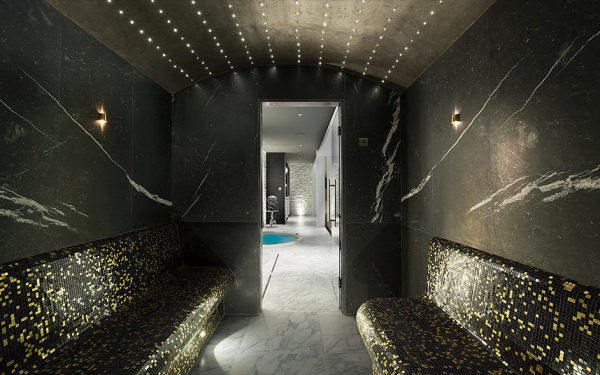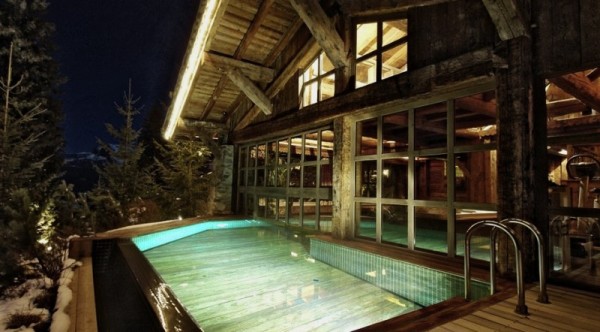 Chalet Titania certainly lives up to its name. This huge 12 bedroom lodge spans 7 floors sleeps up to 26 and is the ultimate family ski chalet (and party chalet) with an indoor/outdoor pool, climbing wall, cinema room, and a sound system that reaches every room.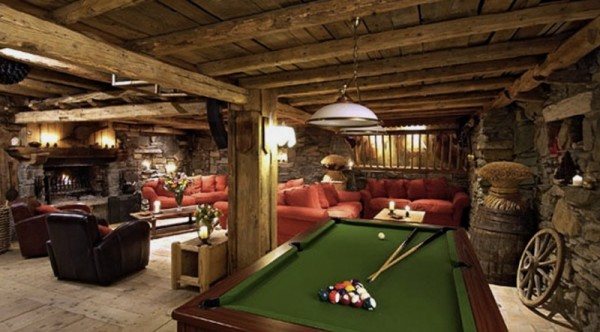 With weekly rates sitting between €70-250,000 it's not cheap, but you're sure to have an amazing time.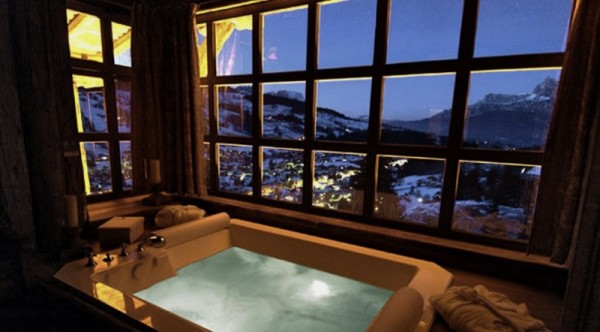 Another property in Courchevel 1850, the mountain village of choice for the obscenely rich since the 50's is Chalet Edelweiss. Up until last year, this was the most expensive chalet in the world, and of course is already at 50% occupancy for the 2015/16 season (including the most expensive Christmas/New Year period).
---
---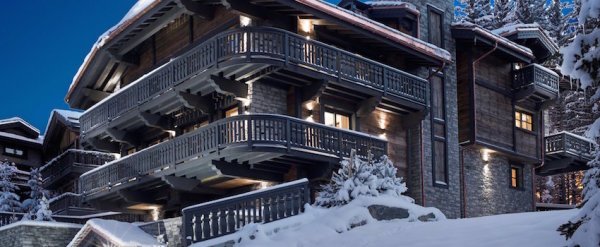 Built at a cost of £37,000,000 by hedge-fund manager Chris Levett, Edelweiss is the fanciest ski chalet in the fanciest resort in the world.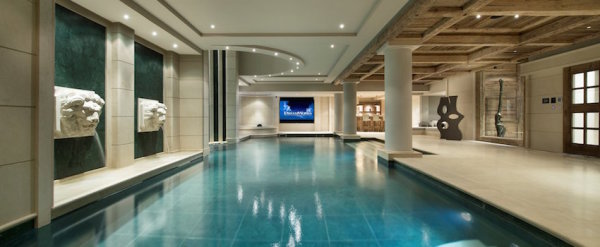 From a subterranean nightclub that holds 100 people to a Roman-style indoor bath wellness centre, to a car lift that takes your vehicle to the underground car park, this 7 bedroom home literally has it all.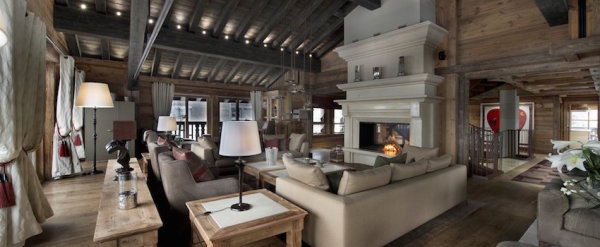 Prices start at £9,950 (~$A21,000) per person, per week and include all food and drink, a comprehensive staff, chauffeured vehicle and a private ski instructor.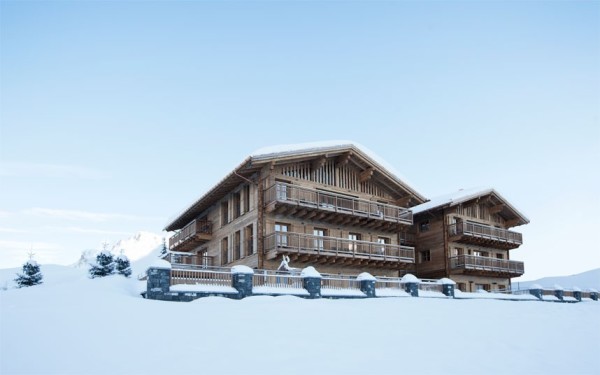 Sure, any of these places would make for an amazing holiday, but at Chalet N located just above the world-renowned ski town of Lech, it's the small things that count.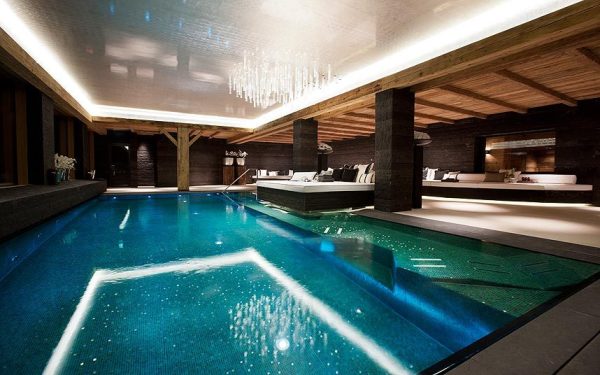 The pillowcases are monogrammed with your initials, the cutlery is made from titanium, the underground spa area is bigger than a tennis court, and the pool changes colour and plays music underwater. Oh, and it has one of the most well-stocked wine cellars in all of Europe.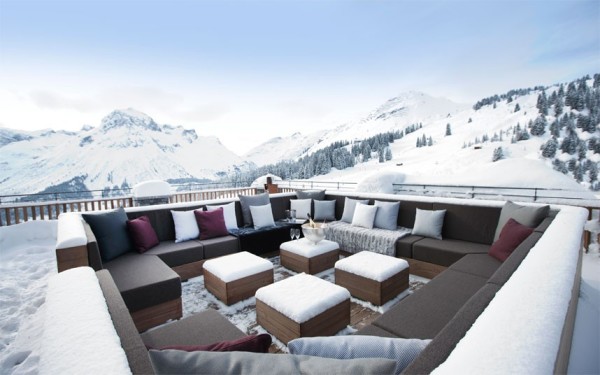 All of this does however come at a price, A VERY BIG PRICE. In peak season, Chalet N goes for a lazy €535,000 ($A835,000) per week, making her the most expensive and luxurious ski chalet in the world.