1. Ningaloo Reef, Western Australia
How could we not start with the home grown talent? It's an effort to get to, much like it is to get to Port Lincoln to dive with Great Whites, but once there you're privy to one of Australia's most pristine World Heritage listed reefs. Some tour companies even have their own spotter plane, a luxury that isn't often found in developing countries, meaning when you find a shark you'll probably have it all to yourself.
When: Mid-March to August.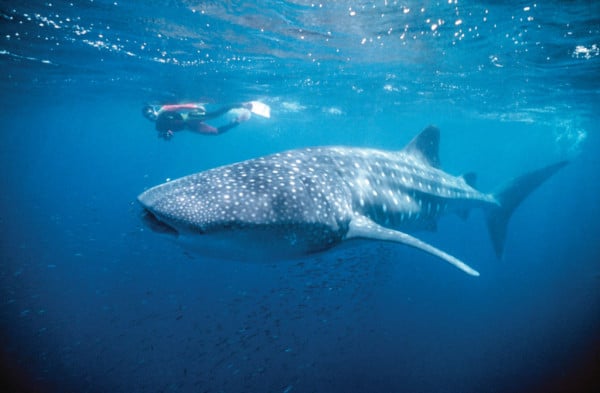 2. Holbox, Mexico
An island off the Yucatán Peninsula, Holbox has one of the most isolated dive sites you can find in Central America. Fisherman paid no attention to the gargantuan creatures until they realised that tourists had flocked from all around the world to swim with them in Africa. They sure changed their tune quick smart.
When: Mid-July through the end of August for your best chance.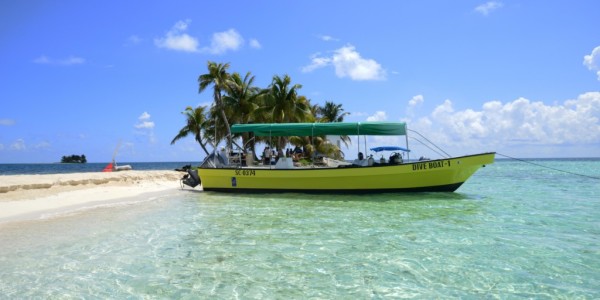 3. Gladden Spit, Belize
A few days either side of the full moon will give you the best window for seeing these majestic fish when they're drawn to the spit, near Placencia, by huge schools of cubera snappers.
When: The few weeks straddling April and May.
4. Utila, Honduras
There aren't many places where you're able to swim with whale sharks year-round, but Utila is fortunately on this list. Whale sharks are most often seen when snorkelling between dives in the deeper waters of the north side of the island. Utila's popularity as a SCUBA tourism destination, however, might limit your time spent with the sharks and increase the chances of large crowds.
When: Year-round.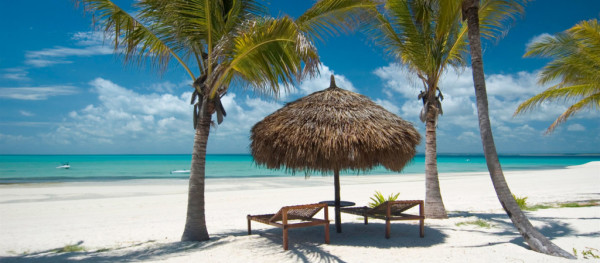 5. Cabo San Sebastian, Mozambique
Your mates are trying to one-up each other's travel game and then you drop the swam-with-whale-sharks bomb. As everyone's eyes widen and the spotlight is on you, the next question they ask is, where? When you say Mozambique, they'll lose their minds. There aren't many cooler things you can do in many cooler places than remote fishing villages like Cabo San Sebastian or Tofo in East Africa.
When: November to February.
6. Honda Bay, Philippines
Donsol Bay is the most renowned location in the Philippines, yet Honda Bay is a smaller and quieter option. If you want to pay some local fisherman to take you out for the day and scout for sharks, it's a cheaper and more adventurous way to get up close and personal with the largest fish in the world.
When: April though November for calmest ocean conditions.