Comfort is key when you're on holidays, doubly so in the case of staying at luxury accommodations. But this sentiment shouldn't expire as soon as you cross the threshold of the lobby into the outside world. 
As we all know, there are moments in our short yet spectacular time on this Earth that call for the proverbial – and sometimes literal – red carpet to be rolled out. 
Here are six luxury hotels that offer you insane high-end cars to drive around during your stay.
The Nare (UK)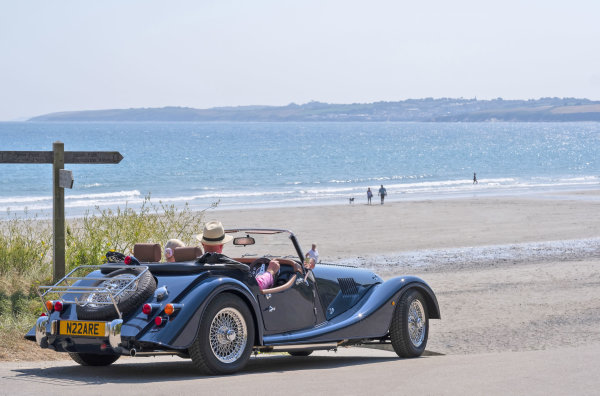 The only way to get around a classic British destination is with a classic British ride. Which is exactly why Cornwall boutique stay The Nare allows its guests to take their Morgan 4/4 Roadster for a spin. All across the idyllic coastline of Carne beach. 
Vier Jahreszeiten Kempinski Munich (Germany)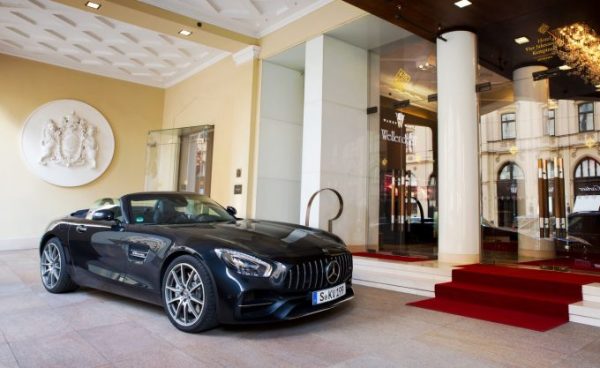 In keeping with the same spirit of The Nare, the prestigious Vier Jahreszeiten Kempinski Munich has opted to keep it consistent with the geography. And by that I mean they offer guests the chance to get behind the wheel of a Mercedes. Fun fact, each AMG engine is hand-built just three hours away. Standout selections include the AMG GT Roadster as well as the AMG GLS 63 4M.
Grand Hotel Cap-Ferrat (France)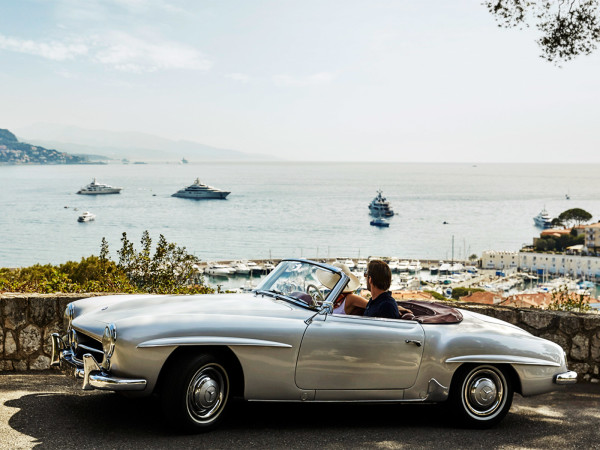 The Grand Hotel Cap-Ferrat is situated in the famed Côte d'Azur and has kicked it up a gear to deliver a truly unique guest experience. Enlisting the services of a third-party classic car rental company, those who stay here can cruise around in the likes of a 1956 Porsche 356A Speedster, a 1958 Mercedes-Benz 190 SL Cabriolet, or perhaps a 1960 Alfa Romeo Giulietta Spider. Now that's a line-up.
What sets this "experience" apart? As it so happens, there are driving itineraries that send you on the path of iconic film locations such as Goldeneye (1995). The legendary Bond instalment was, of course, shot in this very area. Now there's a way to spend an arvo.
The Cavalieri (Italy)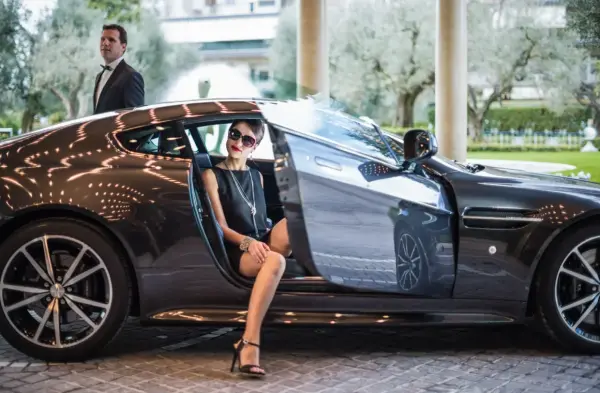 It's no secret that the Italians appreciate a well-built car – the faster the better. Naturally, Rome's crown jewel of hotels, The Cavalieri, has an entire selection of supercars on hand. Anything from Aston Martins, to McLarens, and more obviously Ferraris, as well as Lamborghinis.
Peninsula Tokyo (Japan)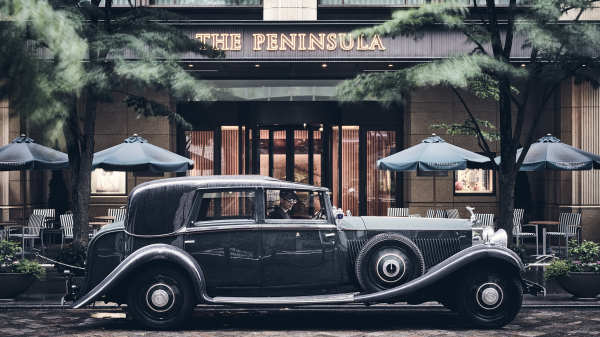 As expected from a Peninsula property, they keep it classy here with a fleet that features BMWs and Rolls-Royces. One that'll be sure to turn heads wherever you choose to roam is a vintage Rolls-Royce Silver Shadow they have the pleasure of housing.
The 13 Hotel (Macau)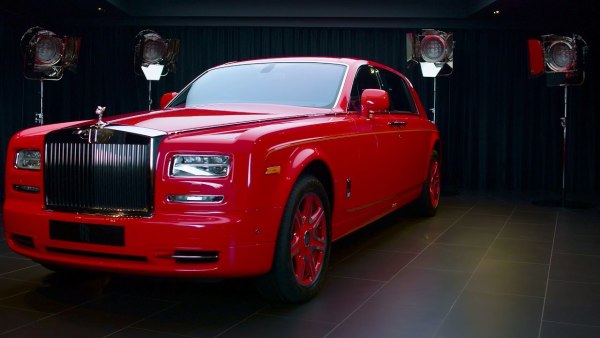 The 13 Hotel is a next-level establishment that can honestly say it spared no expense. With each room costing approximately AU$7 million to build, this obviously comes with some bespoke niceties. Niceties such as a custom fleet of Rolls-Royce Phantoms that showcases a 24-karat gold fleck paint job, gold-trimmed interiors, and even clocks designed in collaboration with Graff Luxury Watches. Money can't buy style, sure, but you know what it can buy? Several custom Rolls-Royce Phantoms.