Ever fancied spending the weekend in an Italian castle or experiencing a vacation in a Caribbean villa? Thanks to Airbnb's newest high-end accommodation option, Airbnb Luxe, now you can.
Aimed at those looking to spend over $1,000 a night, this new tier of accommodation offers guests the chance to stay at a wide range of incredible properties all over the globe. Not only do you get the opportunity to stay in high-end properties, but your booking also includes access to a dedicated trip designer. This individual is on hand to make sure you have a 5-star experience, organising everything from a private airport pick-up to sorting out a personal chef for your stay. They can even have a temporary basketball court built so you can shoot some hoops if you so desire (weird flex, but okay).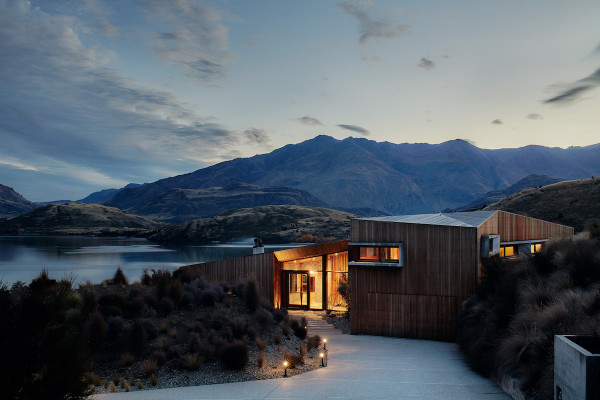 "Today's luxury traveller is craving more than just high-end accommodations; they seek transformation and experiences that leave them feeling more connected to each other and to their destination. With Airbnb Luxe we are applying the same approach we've used since we launched Airbnb more than 11 years ago — creating local, authentic and magical travel moments now in amazing places to stay — to reimagine the way people think and experience luxury travel," Airbnb co-founder, CEO, and head of community Brian Chesky said in a statement on Airbnb.com
---
---
Properties up for rent include an ultra-modern chalet with views of Mont Blanc in France (US$2,511 per night), an award-winning wood cabin on the shores of Lake Wanaka in New Zealand (US$3,727 per night), the Jamaican villa where Ian Fleming wrote the James Bond novels (US$6,383 per night), and an entire private island in French Polynesia, Nukutepipi, that includes a master bedroom, 15 guest villas and comes equipped with a chef, captain, doctor, and activities coordinator (US$146,183 per night).
You can check out more awesome properties and experiences at Airbnb.com.au/luxury
RELATED: The 8 coolest Airbnb lofts in Paris