When we first wrote this guide back in February 2020, the world was still indeed our oyster. Eighteen long months later and travel from Australia to the rest of the world is finally (slowly) opening back up. With the Singapore-Australia travel lane officially open – it brings us great pleasure to be able to share our Platinum Guide to Singapore, in partnership with American Express.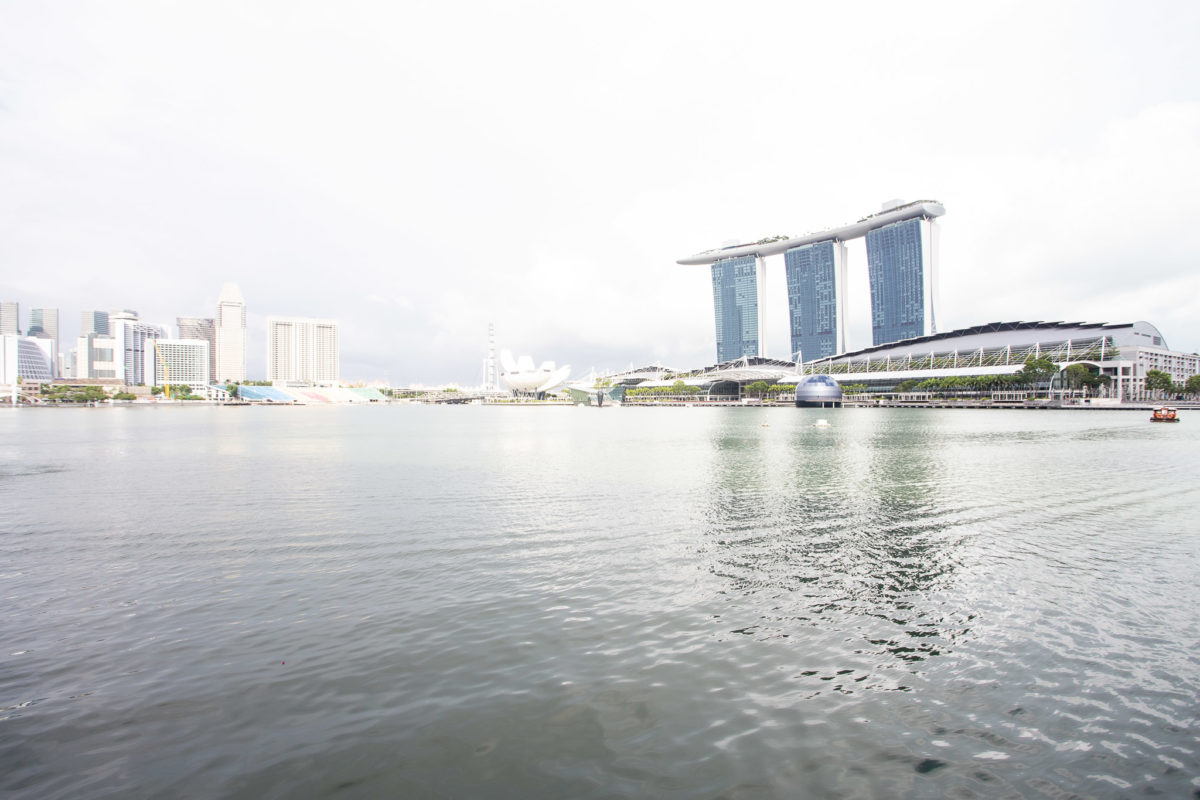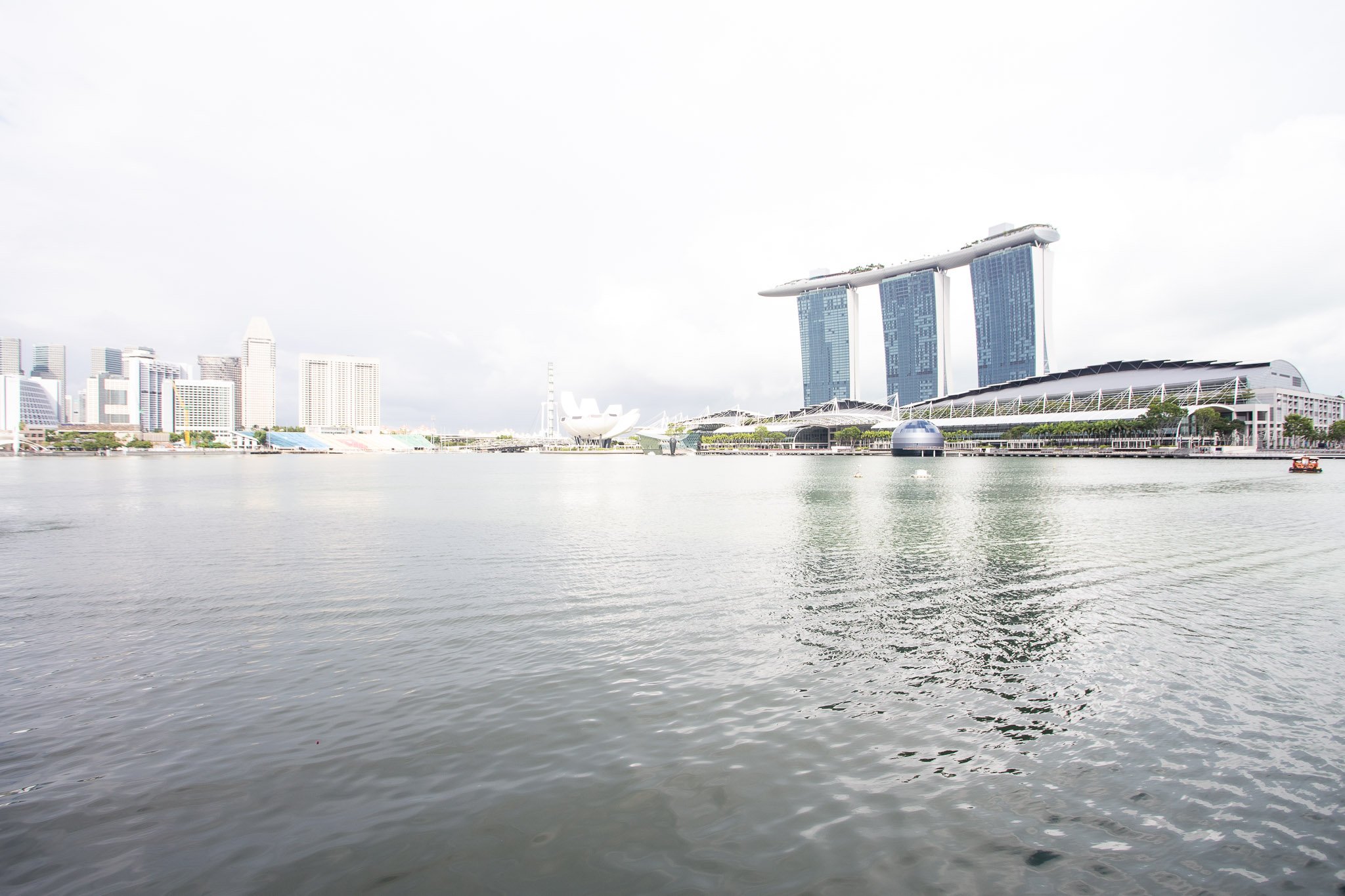 From world-class restaurants and bars to incredible hotels, hospitality, and experiences – Singapore really has something for everyone. Armed with an American Express Platinum Card, we set ourselves the challenge of spending 24 of the best hours possible in Singapore before jumping on our next flight – here's our Platinum Guide to Singapore.
Get a welcome bonus of 250,000 Membership Rewards Points, plus $500 account credit, when you apply online by the 28th of February 2022, are approved, and spend $5,000 on your new Card within the first 3 months. T&Cs apply. New Card Members only.
---
---
Learn more about the offer here, or apply now at americanexpress.com

Day One
10:00 – Prior to departing Sydney International Airport, Platinum Card holders would be unwise to skip one of the newest lounges in the American Express portfolio, which opened its doors in October 2019. The Sydney American Express lounge is, in our opinion, one of the airport's best offerings, boasting scrumptious a la carte dining, a craft beer for all tastes and plenty of space to luxuriate before your flight. Unlike the majority of American Express Cards that have a limit on the number of lounge visits, the Platinum Card lets you indulge whenever you're travelling – an invaluable perk for frequent voyagers.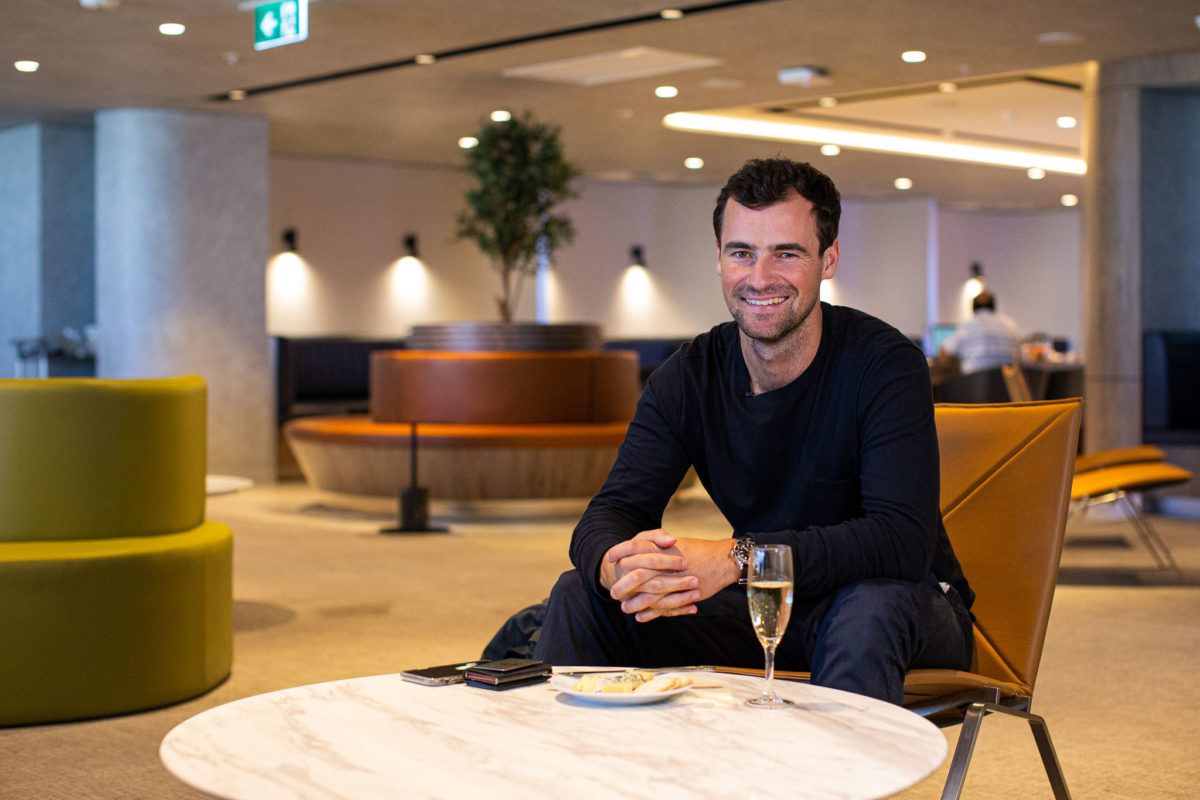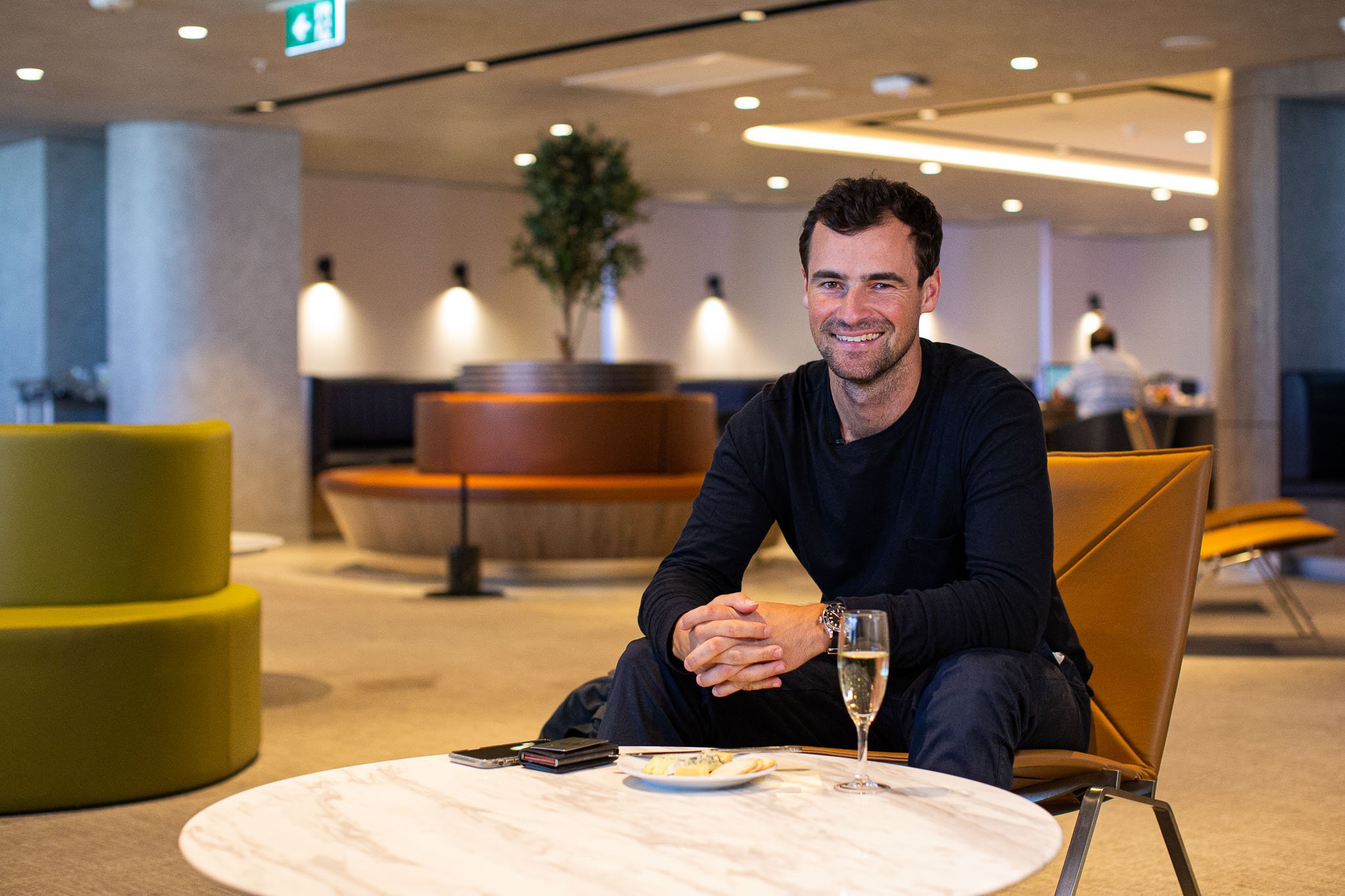 16:45 – Touching down at Changi just before five in the evening, allows just enough time to breeze through customs and cab into town. Word of warning, make a point of asking if your cabbie takes card, the vast majority do but getting stung with no cash is a nightmare. The drive to the Fullerton Bay Hotel takes roughly 25 mins and passes a number of notable landmarks to get you excited. And if views of Marina Bay Sands don't, walking into the Fullerton Bay lobby via the grand Clifford Pier certainly will.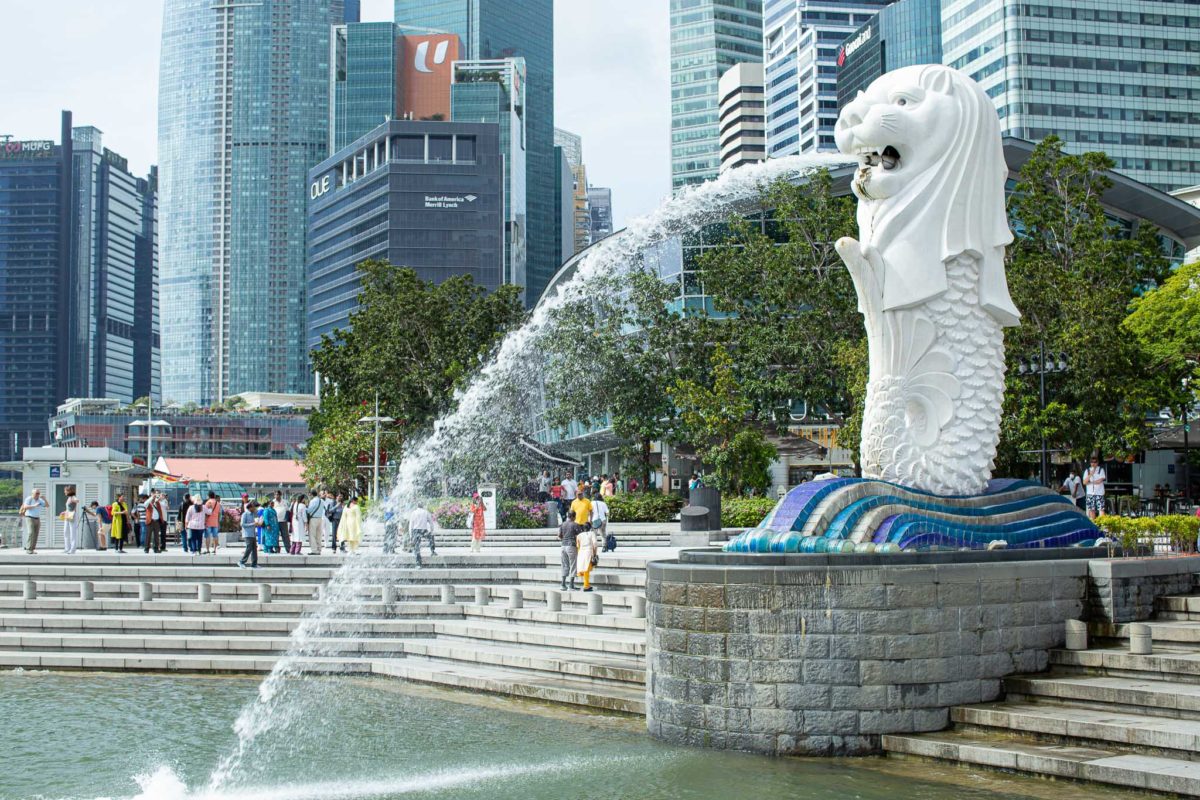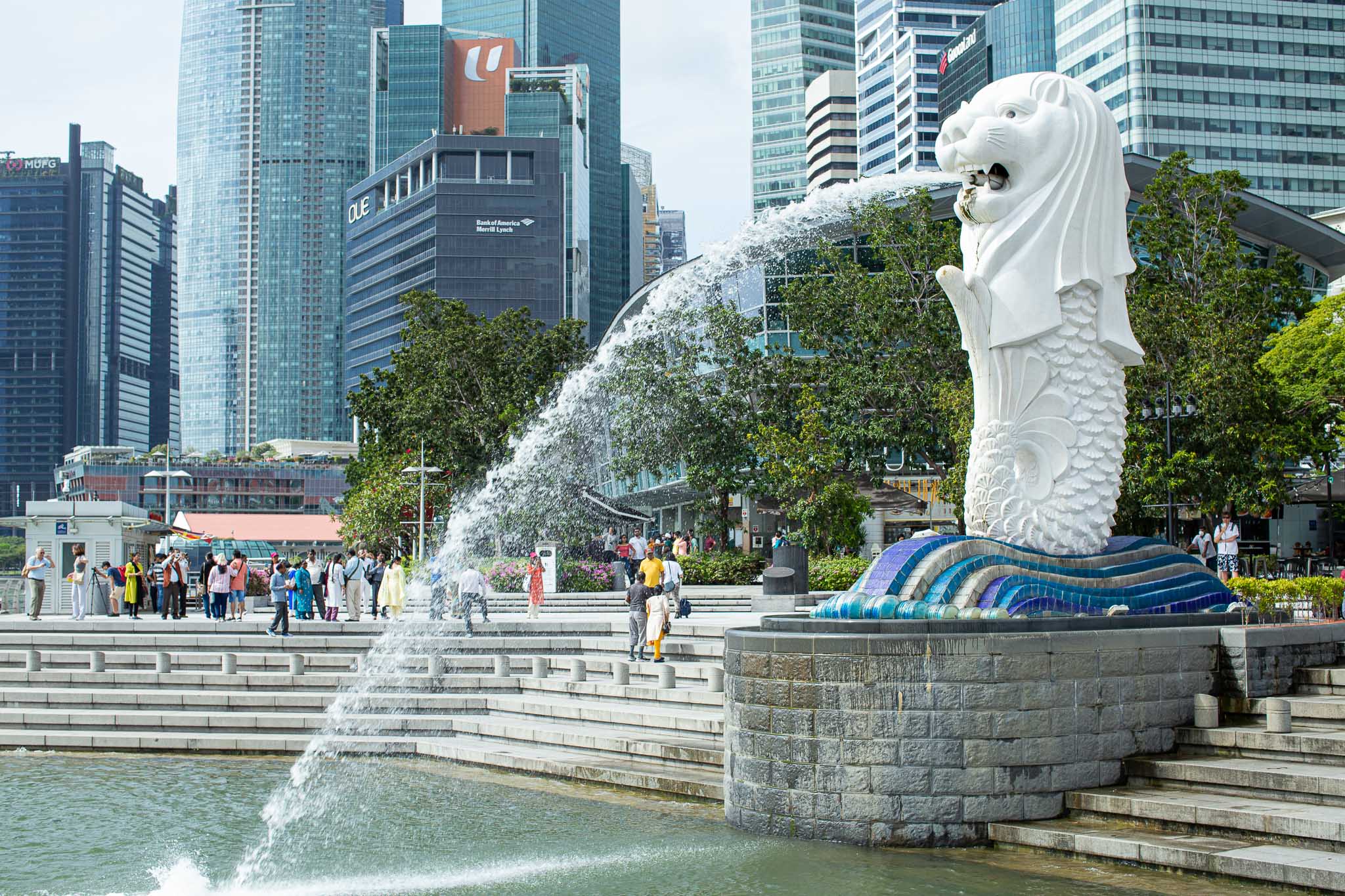 17:45 – The Fullerton Bay is one of many incredible hotels in Singapore represented by American Express Fine Hotels + Resorts, which offers Platinum Card Members a complimentary upgrade, when available if their accommodation is booked through the program. We booked a corner room for $1000 and were upgraded to one of the incredible waterfront suites, with unobstructed views of the bay, valued at roughly $1500. A sensational score.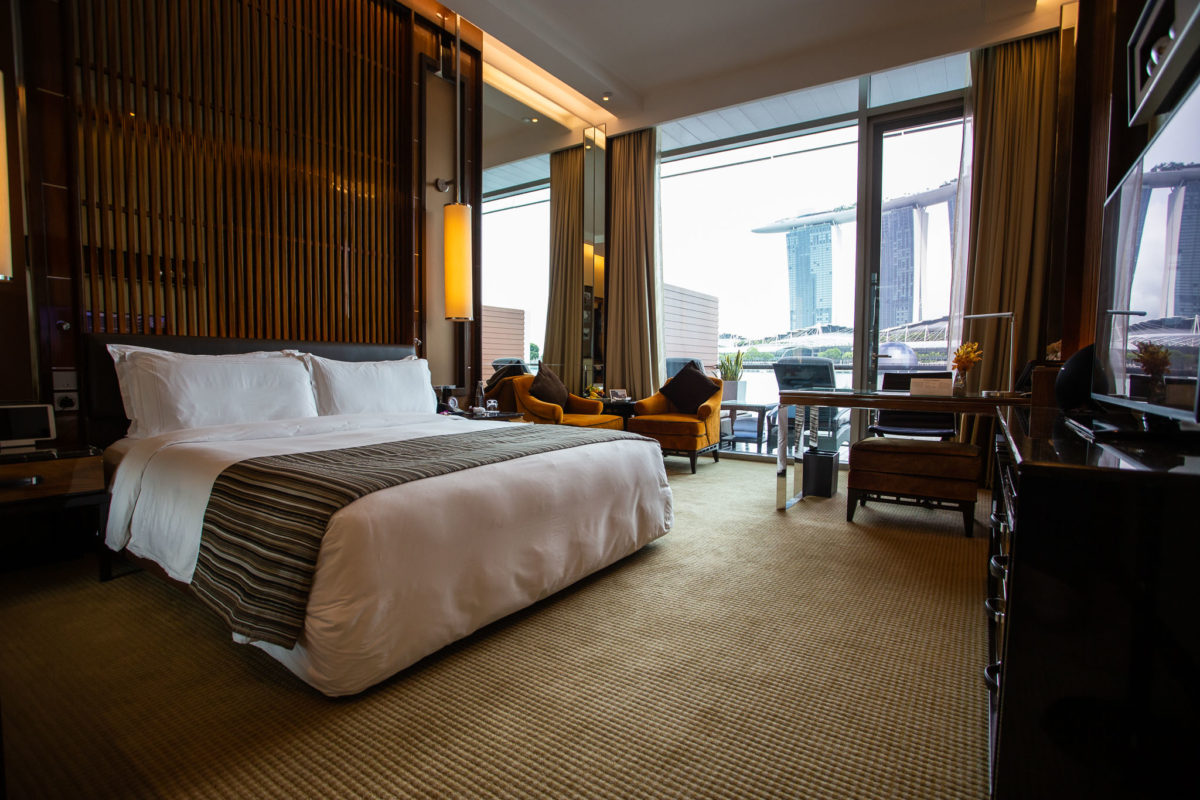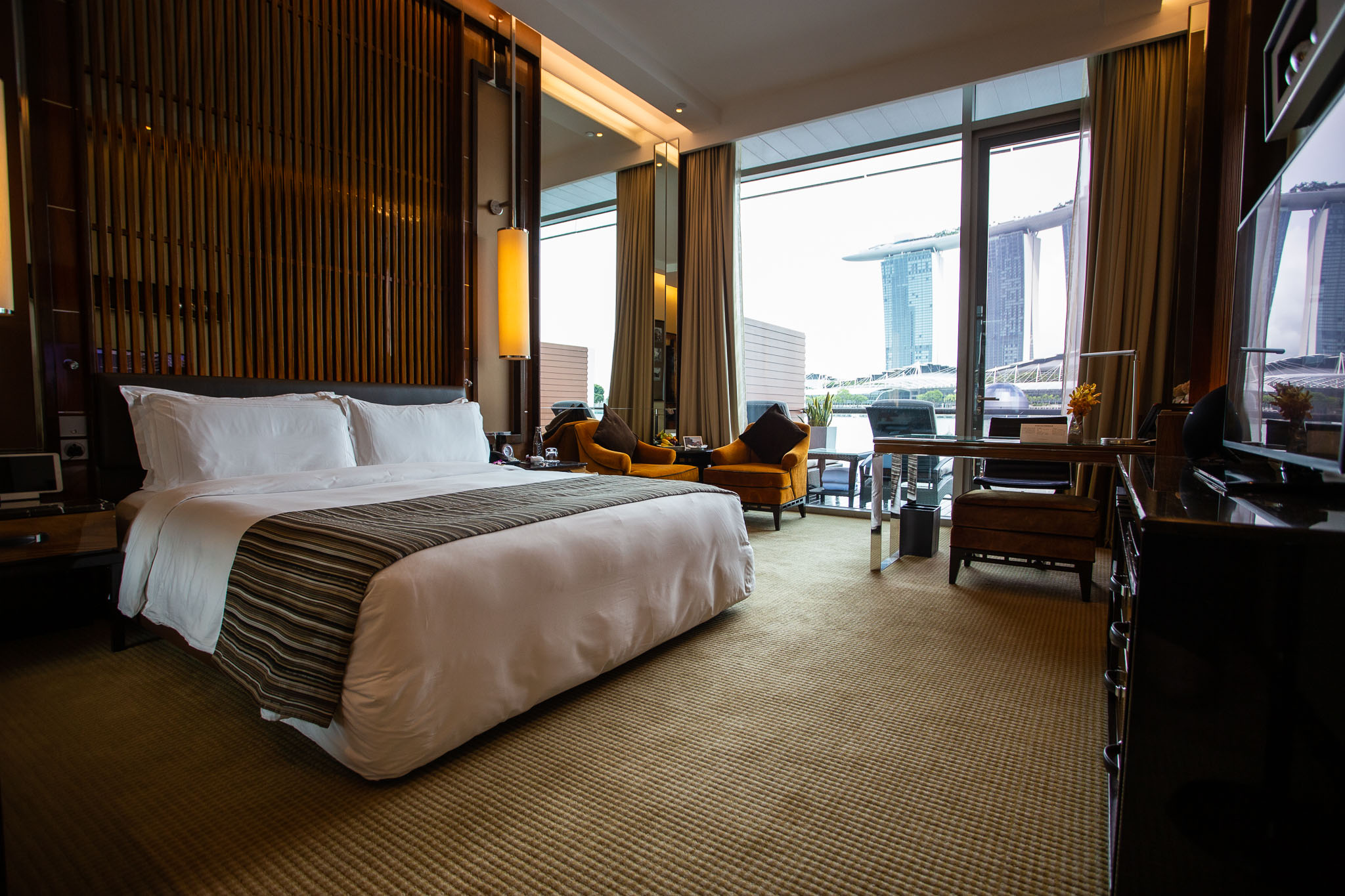 18:15 – American Express Fine Hotels + Resorts doesn't just deliver on the upgrade front, it also grants you a food and beverage credit to use during your stay. So after a quick freshen up where better to sample your first Singapore Sling than the palatial Lantern Bar atop the hotel. With up to US$100 to spend, a snack and the signature Red Lantern cocktail also isn't out of the question.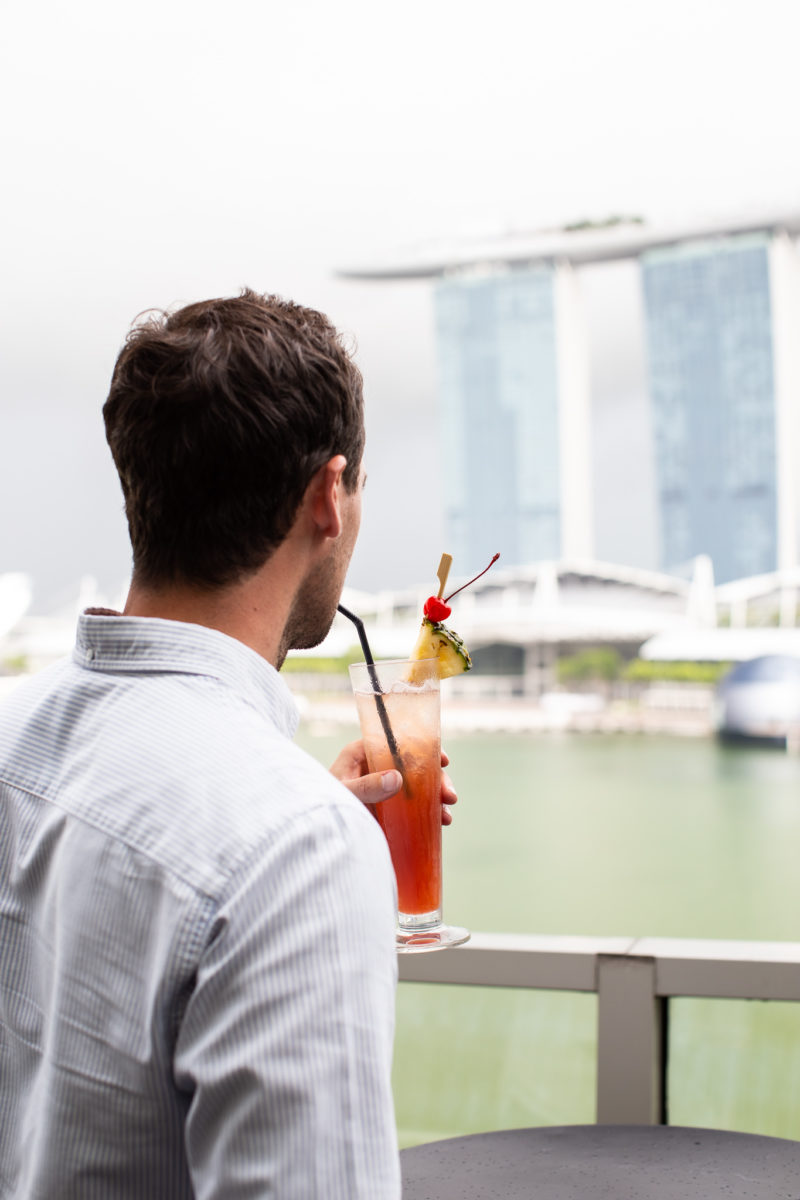 19:00 – The Singapore River dissects the action, lined with a bounty of bars, restaurants, clubs and pubs and is mere moments away from the Fullerton Bay. A casual stroll is a perfect way to get your bearings and take in some of the sights like the Merlion fountain, Anderson Bridge, which runs into turn 13 of the Singapore F1 circuit and the bustling eateries of Boat Quay.
---
---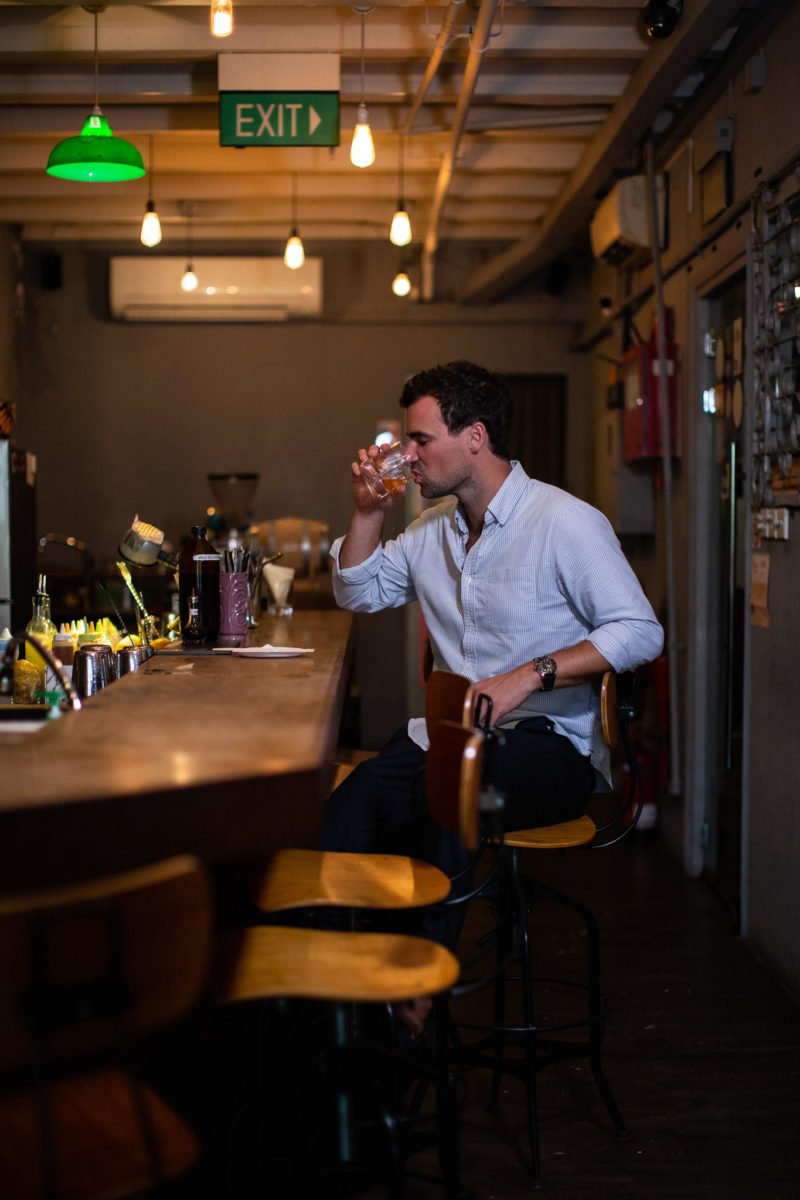 20:30 – A short drive away, the charming neighbourhood of Keong Saik hosts a handful of the city's favourite drinking and dining venues. Two of these, dumpling haunt Butcher Boy and tasting sensation Cure, no more than 100m apart, are operated by Irish chef Andrew Walsh. Those seeking a more distinguished meal will take to Cure, boasting a seasonal Chef's menu of relaxed but intricate fare.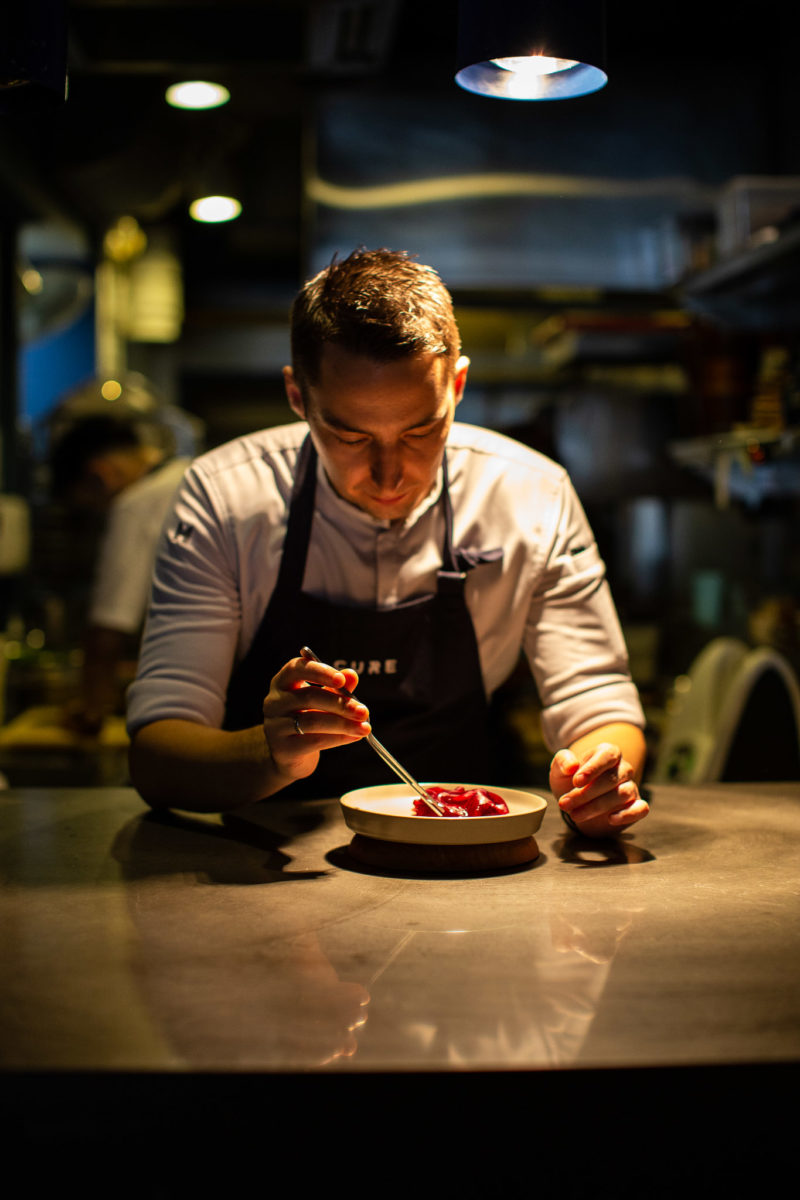 22:30 – After an eight-hour journey and an entire evening of eating and drinking, you arrive at a fork in the road. Retire and rest ahead of your busy day tomorrow or continue into the thriving night? Spirited sojourns evolve within the dark corners of Employees Only or underground at innovative Operation Dagger. Alternatively, there's a king-size bed awaiting you, in one of the ritziest hotels in the city.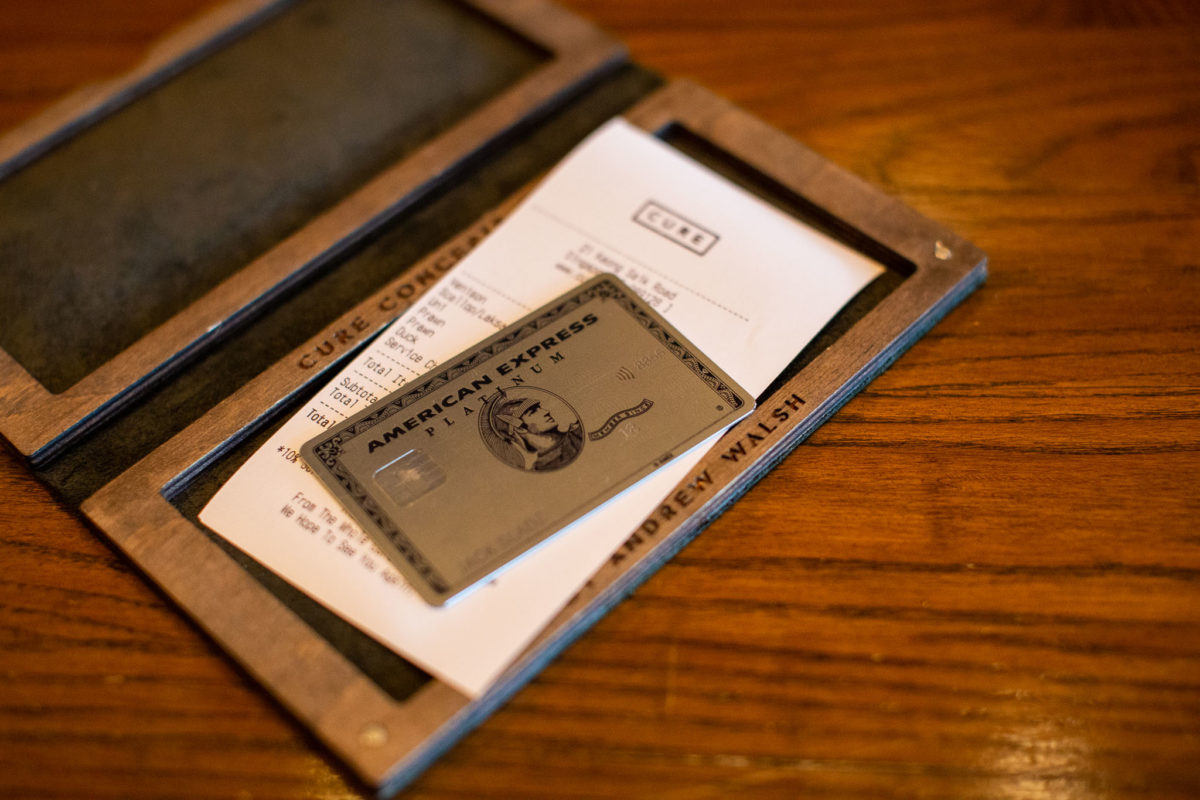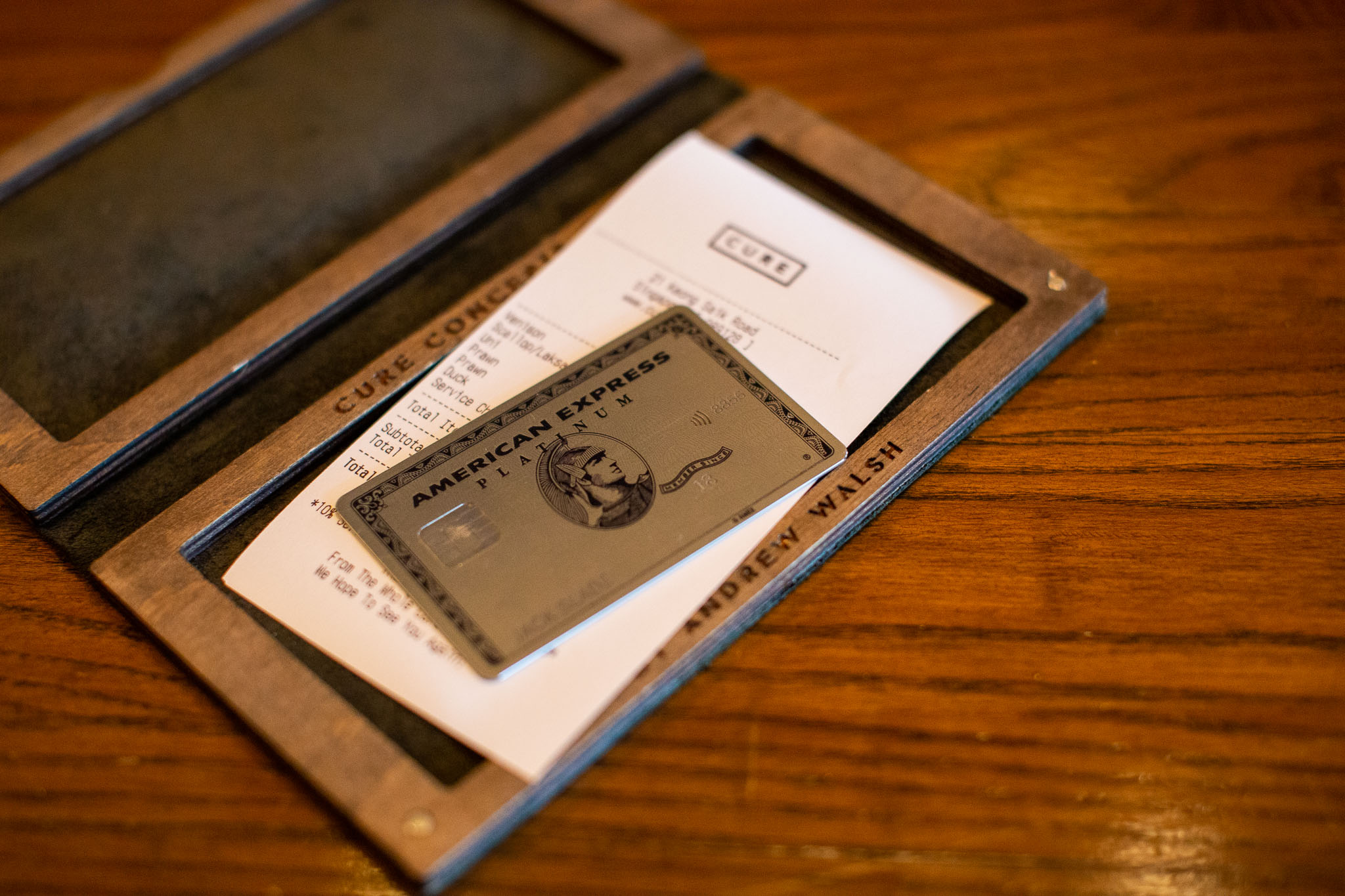 Day Two
08:00 – The impeccable Fullerton Bay service climaxes at breakfast, with a bountiful buffet and a menu of delicacies that would give Bill Granger a run for his money. It's worth noting that while our booking included breakfast, booking any room through Fine Hotels + Resorts provides complimentary daily breakfast for two. With the morning sun blessing the glass-walled brasserie and the scent of freshly brewed coffee kissing crisp warm pastries, it's easy to get carried away. However, swimming on a full stomach isn't recommended and it would be rude not to start the day in the Fullerton's rooftop pool.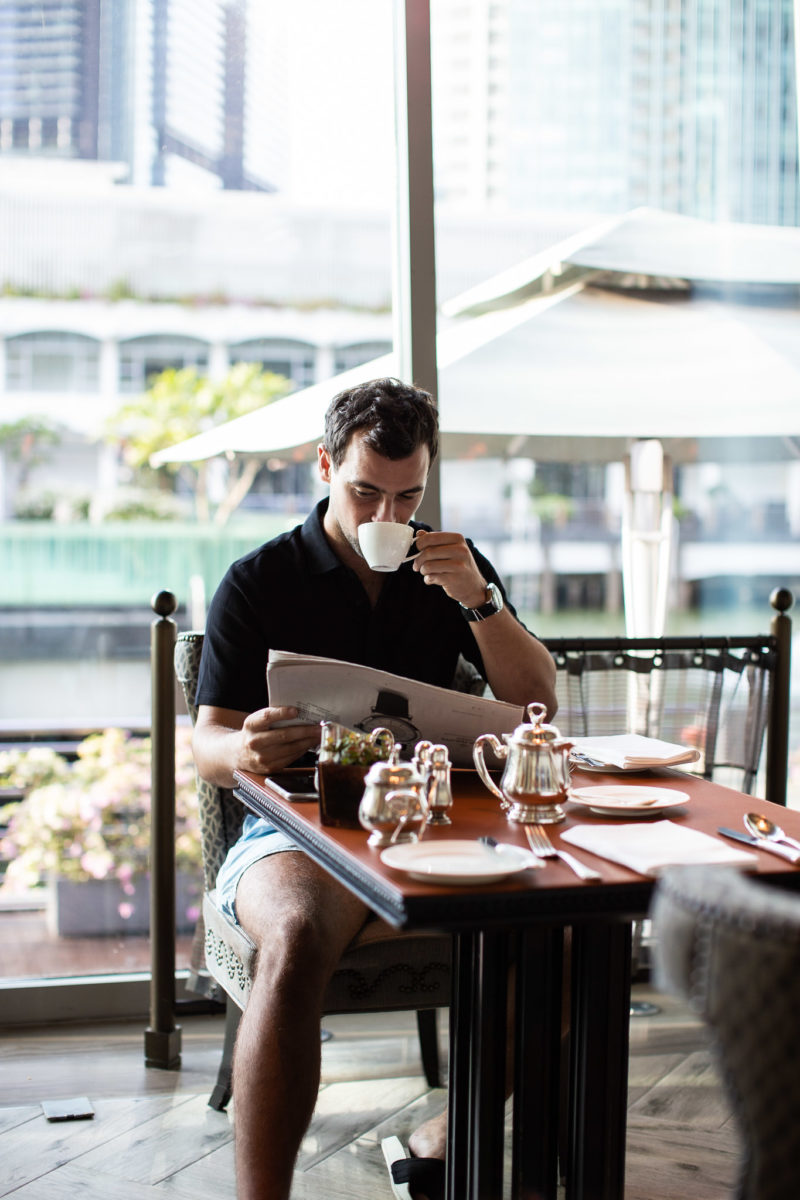 10:00 – Thankfully, the post-swim freshen up isn't followed by the mad runaround to checkout, because booking through American Express Fine Hotels + Resorts also entitles you to a 4 pm departure, leaving you all day to explore with the knowledge there's a shower waiting for you on the other side. Now, off to Singapore's glamorous ION shopping centre to do some window shopping.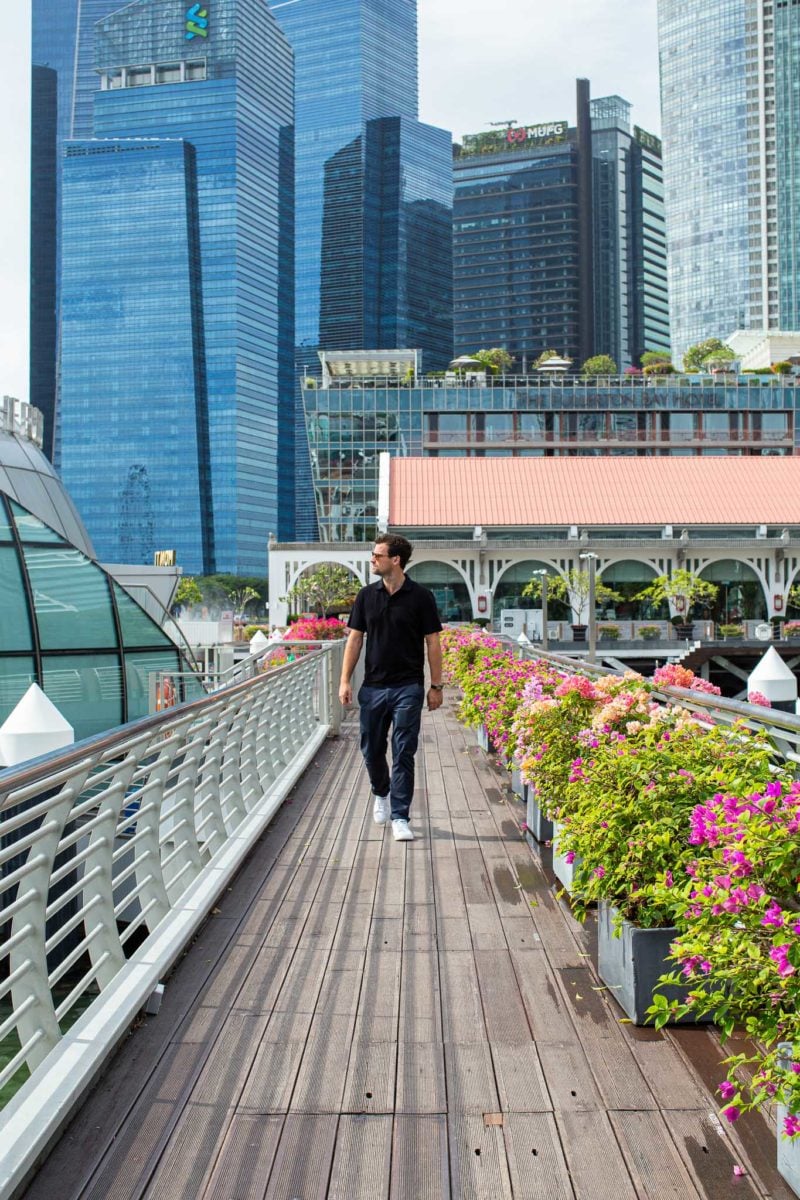 10:30 – As the APAC hub of virtually every watch manufacturer in the world, and more the location of monied buyers, Singapore has a lot of rare and wonderful brands on offer. ION is home to a handful of boutiques you don't see elsewhere, as well as innovative new concept stores, changing the way we buy watches. Conveniently, putting large purchases on the Platinum Card is one of the quickest ways to earn Membership Rewards points – and with no pre-set spending limit, a minute repeater is just a chime away.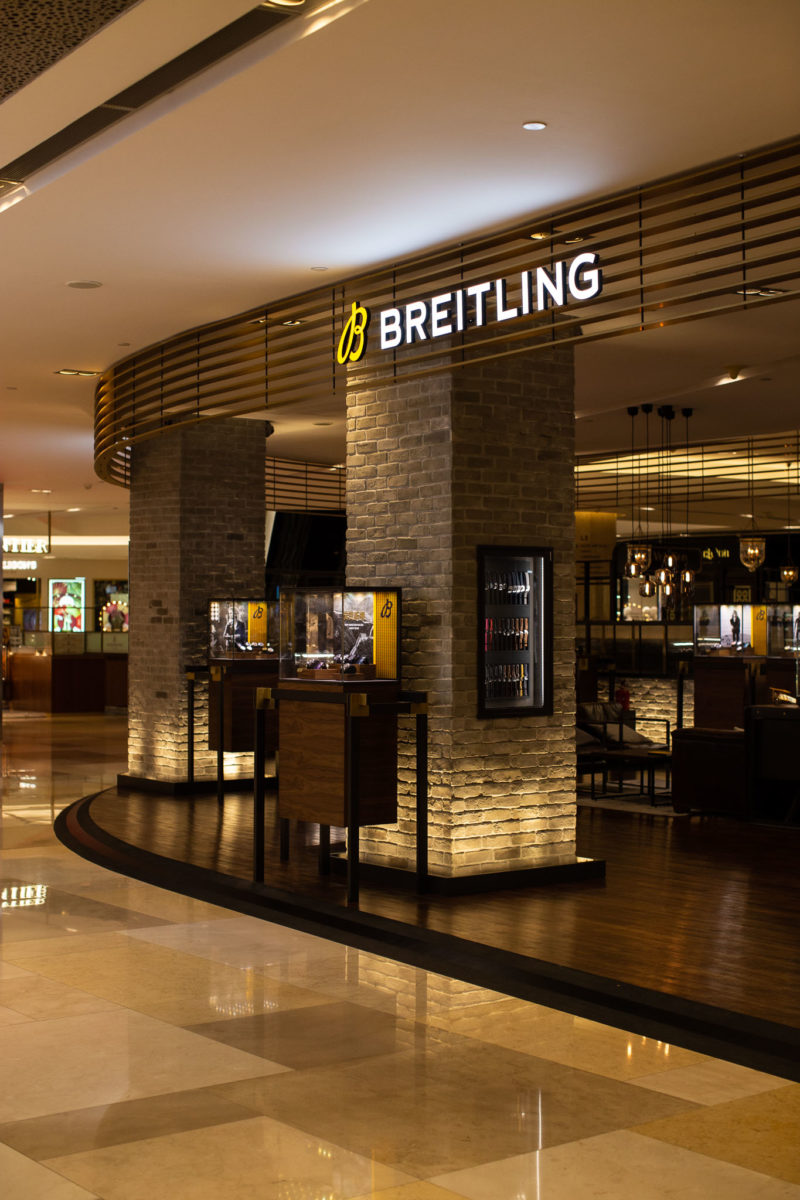 12:00 – Tourists and locals alike flock to Chinatown to the original Hawker Chan for, what once was, the cheapest Michelin starred meal in the world. The line is long and the plates taste identical to every other serving of chicken rice in the city, but it's all a bit of fun and an adequate portion before 9 holes at one of the most prestigious – and expensive – golf clubs in the world.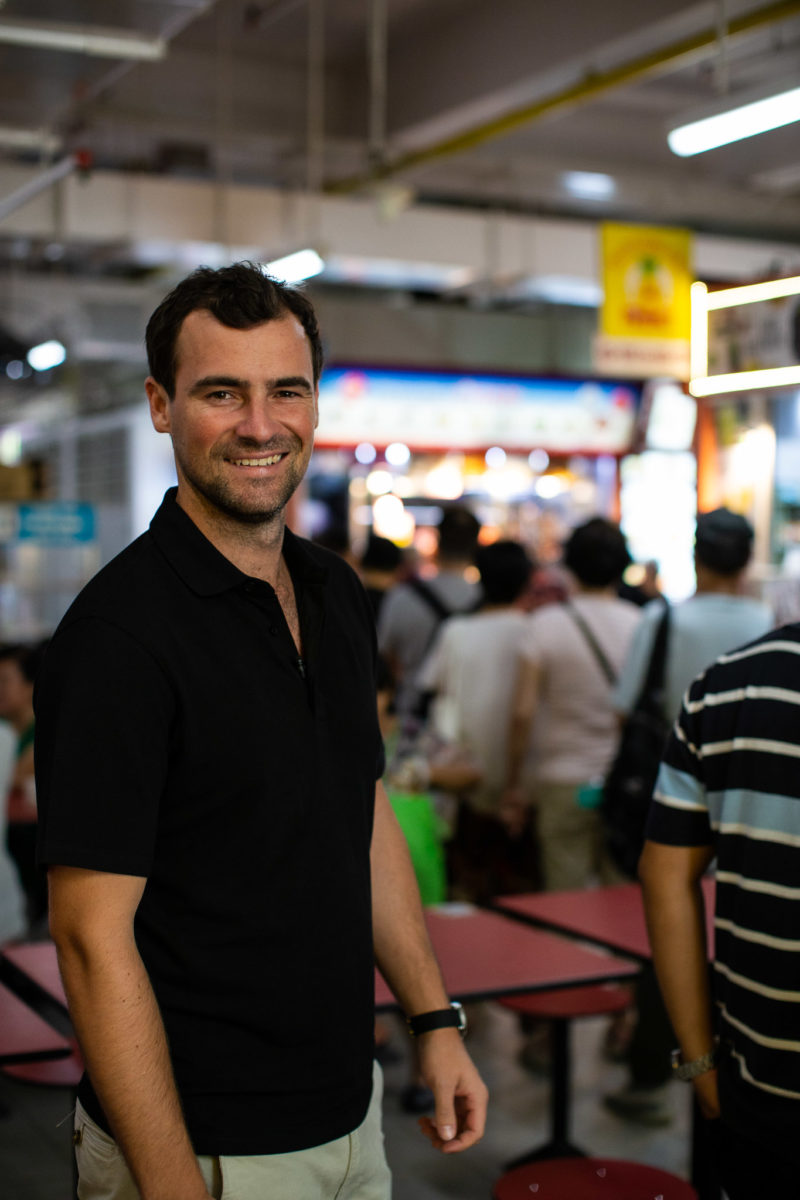 13:00 – Membership at Sentosa Golf Club costs S$250,000 to get your foot in the door, so it's not hard to understand why an 18-hole round for a non-member costs starts at S$350 on a weekday. To be fair, it's the most immaculately maintained course you're ever likely to play, and home to some of Asia's premier professional tournaments, so if you're into golf – it's a must-do.
---
---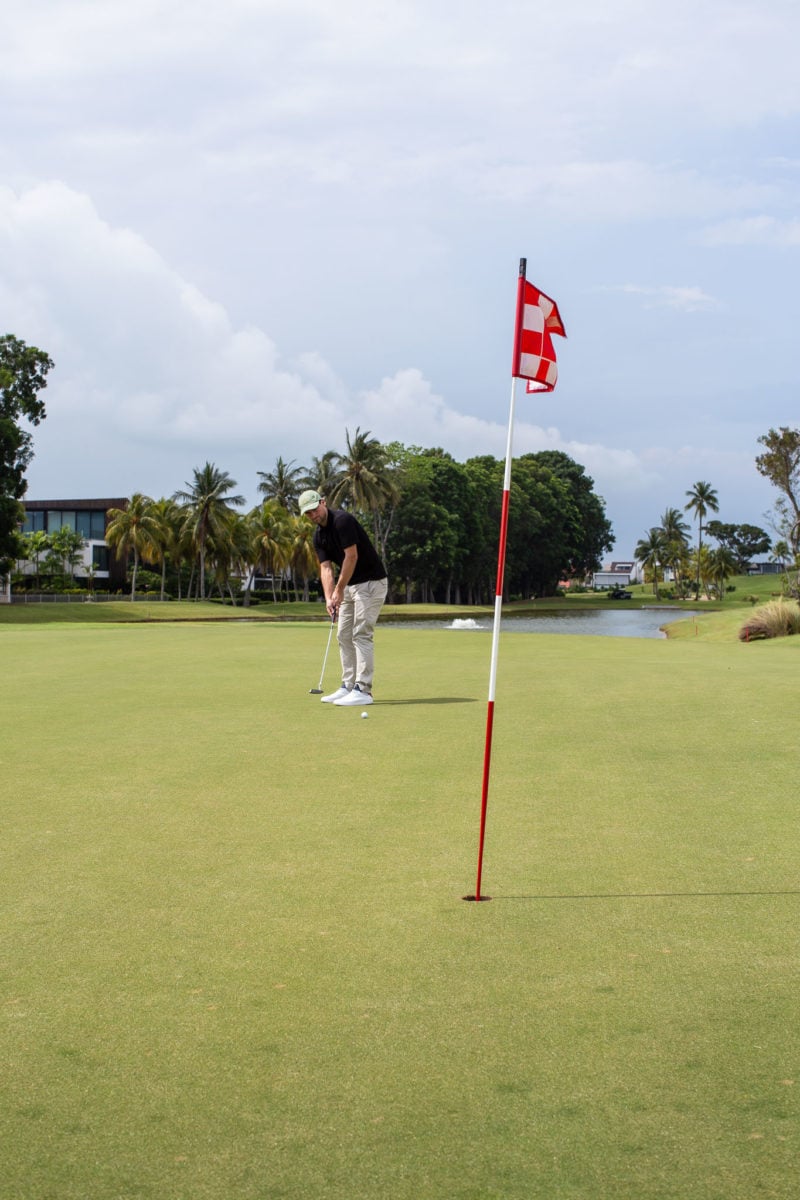 15:45 – After 9 holes in 33 degrees and 70% humidity, the joy of a 4 pm late checkout is quickly realised. A quick rejuvenating shower precedes a final pack, before checking out and climbing into another premium Grab for the ride out to Changi.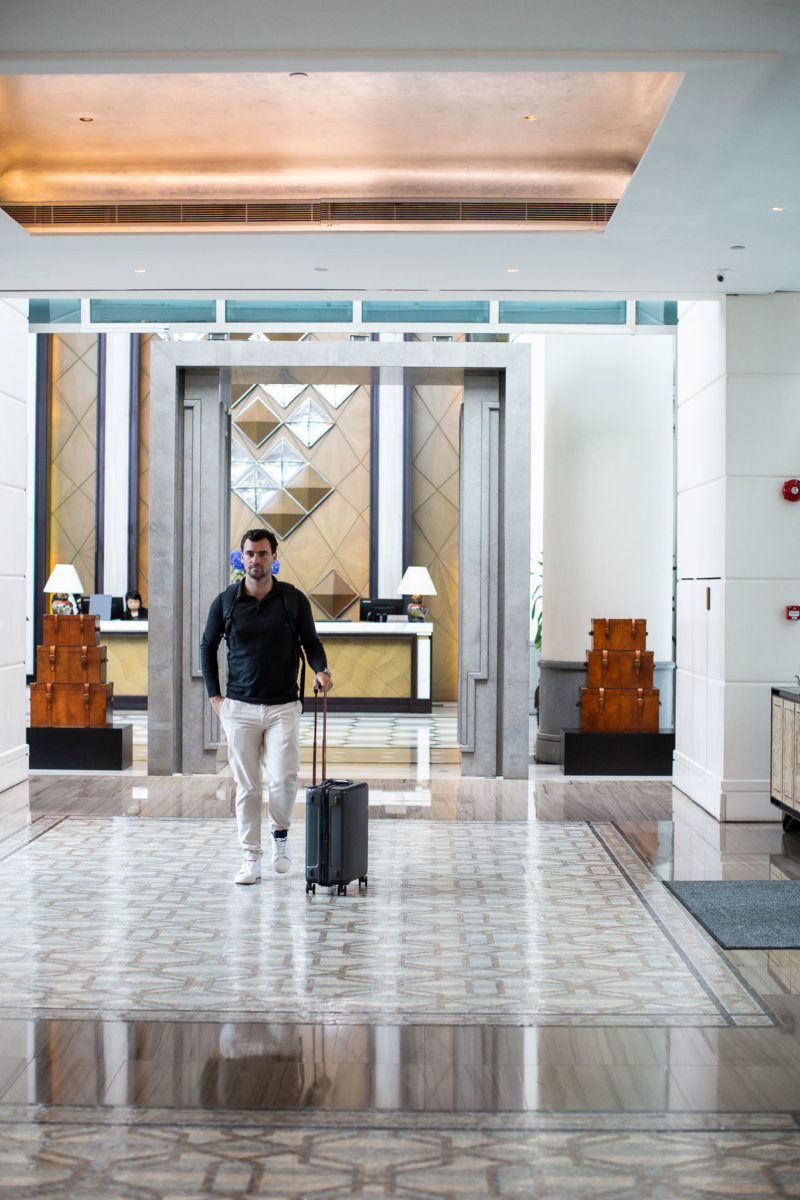 16:45 – There's no denying that Changi's Jewel is a spectacle, we've told the locals love it so much they even drive out here to shop. Even if you're not arriving or departing in Terminal 1, if you have the time, it's worth a look.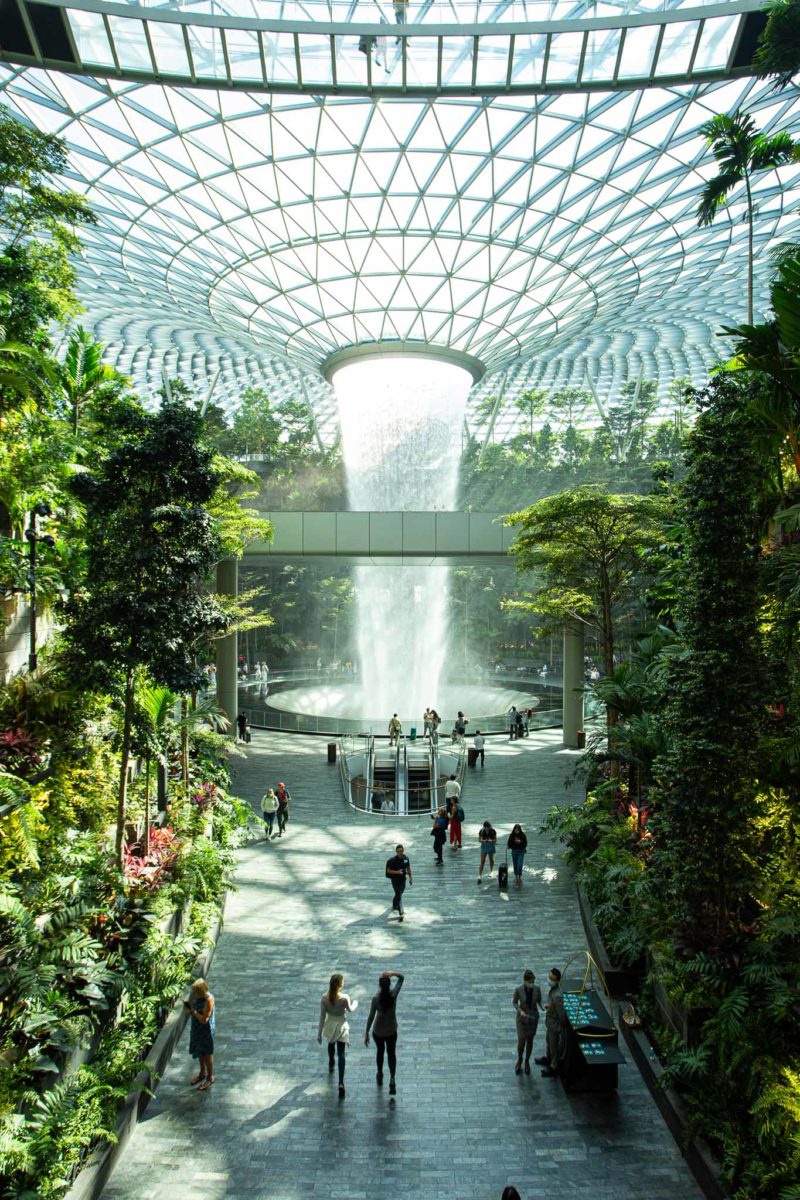 17:15 – Finally, the American Express Platinum Card's most powerful perk comes into play, access to over 1200 airport lounges worldwide, so feel free to put your feet up at the Plaza Premium Lounge before you head off to your final destination.
19:45 – Depart Singapore!
Learn more about the American Express Platinum Card here and apply below.