Acid-tongued globetrotter and constant source of inspiration Anthony Bourdain may have tragically lost his life in 2018, but the culinary sage's singular legacy most definitely lives on. This year, that will be through the soul-stirring travel stories contained within the pages of World Travel: An Irreverent Guide, the final Anthony Bourdain book written in collaboration with, and finished by, his longtime assistant and Appetites: A Cookbook co-author Laurie Woolever.
Originally scheduled for release last October, Bourdain's final project will be hitting shelves in April, with pre-orders now open.
The 472-page World Travel: An Irreverent Guide will be published by HarperCollins' Ecco imprint and reportedly features Bourdain's distinctive insights and perceptions, co-authored by Woolever, along with contributions by some those closest to the once-in-a-lifetime personality – family members, friends, and colleagues.
---
---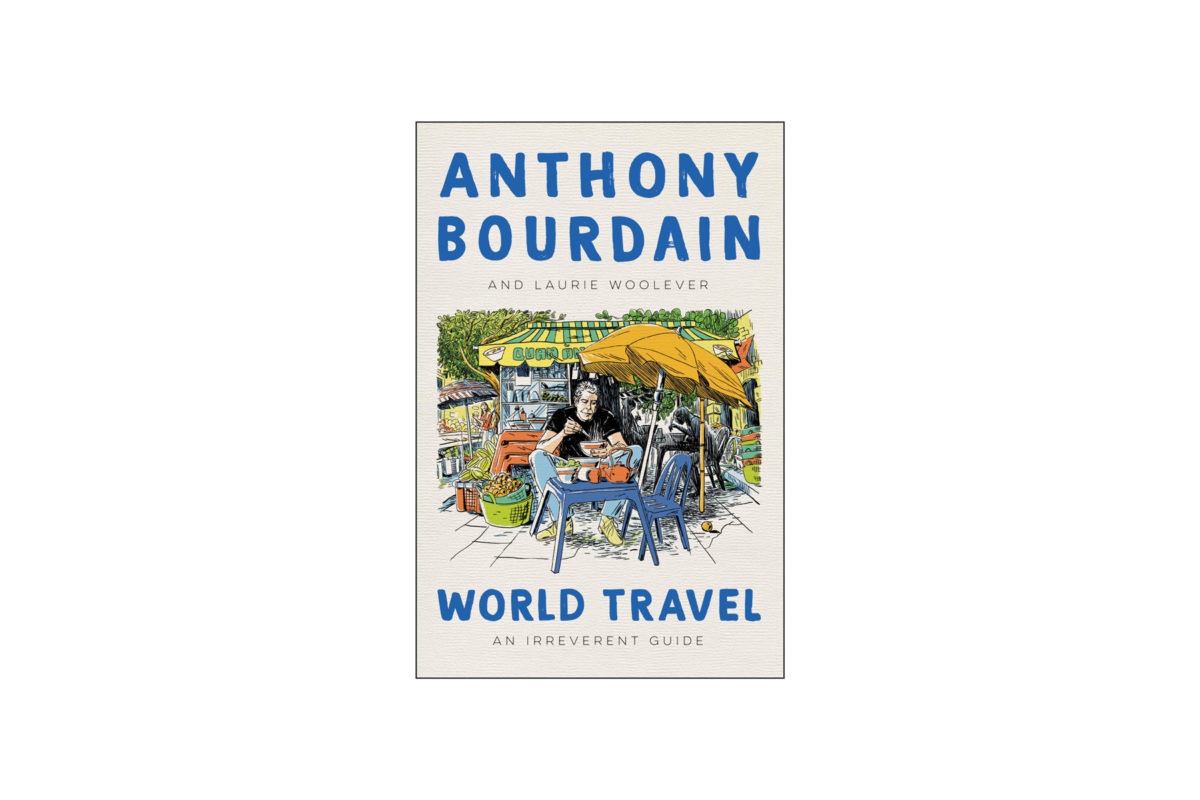 Much like every single piece of content Bourdain produced during his lifetime, this book is expected to be an evocation of affection about travel, food and life in general. The provocative way in which he approaches travel writing will no doubt make this one of the most unmissable reads of the year – decade, even – and serve as a kind of bittersweet farewell to a man who has genuinely enriched lives around the world.
Just writing this news has been tinged with emotion for me, so I can imagine how reading his final book may be for Bourdain fans the world over.
The book will consist of multiple personal essays, travel recommendations and reflections, tributes from Bourdain's inner-circle, and apparently even some illustrations by Wesley Allsbrook.
There will also be plenty of practical advice, according to the official synopsis, as Bourdain gives readers an introduction to some of his favourite places in the world, from the hidden pockets of culture in New York City, to the immense nature of Tanzania, to the "desert solitude" of Oman's Empty Quarter.
It should also be a nice primer and psych-up for those holding onto their crumbled bucket lists, waiting desperately for the ongoing pandemic to be replaced by a relentless sense of adventure and open borders.
You can pre-order the final book from Anthony Bourdain below for $35 (hardcover), $25 (paperback), or $20 (kindle).