Let's be real here: the aprés ski scene in North America simply cannot compete with Europe. However, there's no reason you should forgo skiing or boarding the epic Rockies for fear of a lack of an aprés ski scene, especially when plenty of the big dog resorts offer a balance of both. Here are the best resorts to shred through the day and party just as hard like you're in Méribel or Val-d'Isère.
Offering over 8,171 acres of terrain and thereby claiming the title of the largest ski resort in North America, it's no wonder Whistler-Blackcomb attracts an international and youthfully energetic crowd. Longhorns pub in Whistler Village is impossible to miss, located at the base of the mountain and busy from the early afternoon onwards. On public holidays, Australia Day and St. Patrick's Day, the parties get can exceptionally rowdy. In spring, Whistler often hosts European-style tropical house parties on-mountain and local university ski clubs consistently hold comps and BBQ's up on the slopes. Finish up the night at Mojoe's or Brandy's.
Read our quick-fire resort guide here.
---
---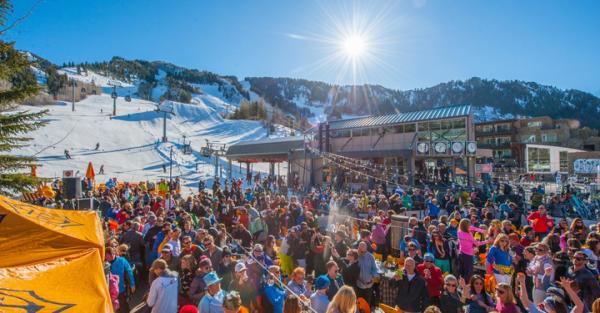 Despite being known for having some of the most expensive real estate in the country and an over-all upscale vibe, there's still plenty of mischief and fun to be had in Aspen. Start aprés ski on the mountain with The Oasis — a mobile Veuve Clicquot bar towed around Aspen Mountain on a snowcat. It's the very essence of Aspen après ski for those who want to party in the best way Aspen can. When you end your ski day by coasting down Little Nell on Aspen Mountain, you'll see what appears to be a sprawling party taking place on a patio at the famous Ajax Tavern, Aspen's top spot to see and be seen… and eat truffle fries with a locally brewed draft beer. If you feel like carrying the party into the night, you can let loose to pop and rock bands at the Wheeler Opera House or try Escobar for more danceable music in a building that resembles the inside of an aeroplane.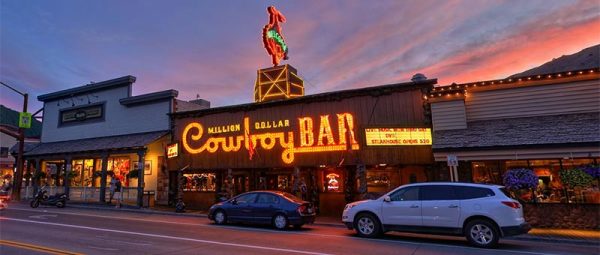 Jackson is known for being home to those powder hounds racing to catch the last chair of the day for a final rip down the mountain. Of course, a hard day on the hill needs to be rewarded and Teton Village offers many a place to do just that. A Jackson Hole institution, the Mangy Moose is one of the oldest aprés ski spots in the village and it's famous for its giant portions of simple fare and great beer specials. For those wanting something a bit more refined, try the Handle Bar at the Four Seasons for great cocktails and happy hour specials, all with a fantastic view of the slopes. Teton Village has plenty of great restaurants and bars but it's well worth the 20-minute drive into downtown Jackson to experience places like The Million Dollar Cowboy Bar, the first bar in Wyoming to start serving liquor after the prohibition was repealed, or The Local, located right on historic town square with the best upscale happy hour selection and steaks in town.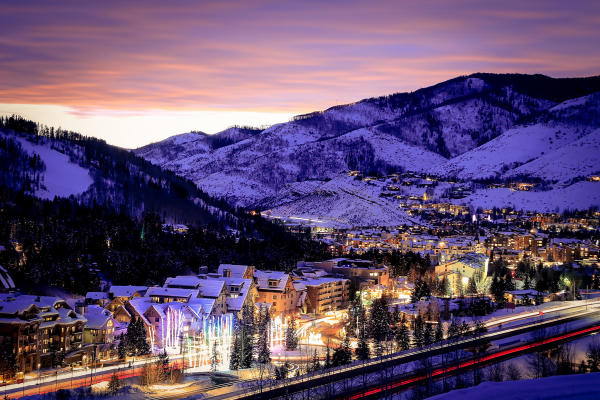 Obviously, there are many great things to appreciate about Vail's terrain but one of the best things about it might be the way in which it lends itself to a compact, pedestrian-friendly set-up that lets you tackle as many bars and clubs as you want without having to worry about finding a cab later on. Begin your après ski at Los Amigos, where you'll have a full view of your friends hurtling down the mountain as you down authentic Mexican food and plenty of cervezas. A great next stop is the Altitude Bar where they offer a free keg on the weekends to help you get a good head start on the drinking.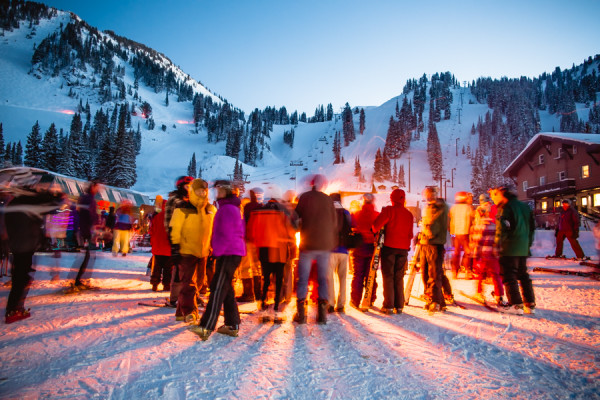 The après scene in Park City can be as simple as skiing into the High West Distillery, or as extravagant as ordering a full charcuterie board and wine tasting at The Farm in Canyons Village. In terms of taking advantage of being in Park City, the Egyptian Theatre is a great stop if you want to see where the stars hang out during the Sundance Film Festival every year. Finally, No Name Saloon has proudly "been helping people forget their names since 1903" amid the antique Western décor and classic local flavour. If you're still ready for more, Liquid Joe's which features live music almost every night.
RELATED: The exclusive Colorado ski resort that charges $3.8 million for slope access