There truly is no greater middle ground than the one provided by glamping. Just enough of the niceties are present without making you feel like you're "roughing it", but not so much that it defeats the purpose of camping in the first place. Thanks to French design studio AW2, this middle ground will soon be enjoyed in Saudi Arabia's AlUla desert with Ashar Tented Resorts.
Consisting of 47 luxury tented villas inspired by the nomadic Bedouin people who once inhabited the area, each suite will be constructed with compressed-earth brick walls topped by an adjustable canvas cover to maximise cooling, provide shade, as well as offering the obvious privacy options. One, two, and three-bedroom dwellings will be available.
"The site is composed of three main elements: the sand, the rocks, and the vast sky," says Stephanie Ledoux, partner at AW2.

"These components are used as layers in our architecture: the sand is the platform on which we build, the rocks are the inhabited spaces, the tented roofs are the protective 'sky'."
RELATED: Six Senses Shaharut Hotel Can Be Found Buried In An Israeli Desert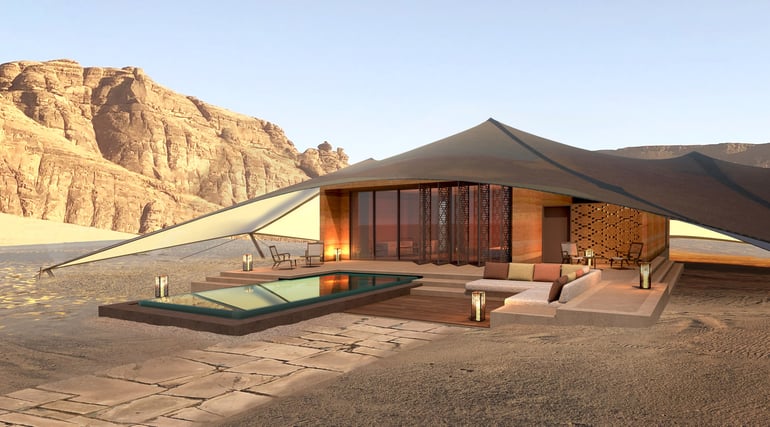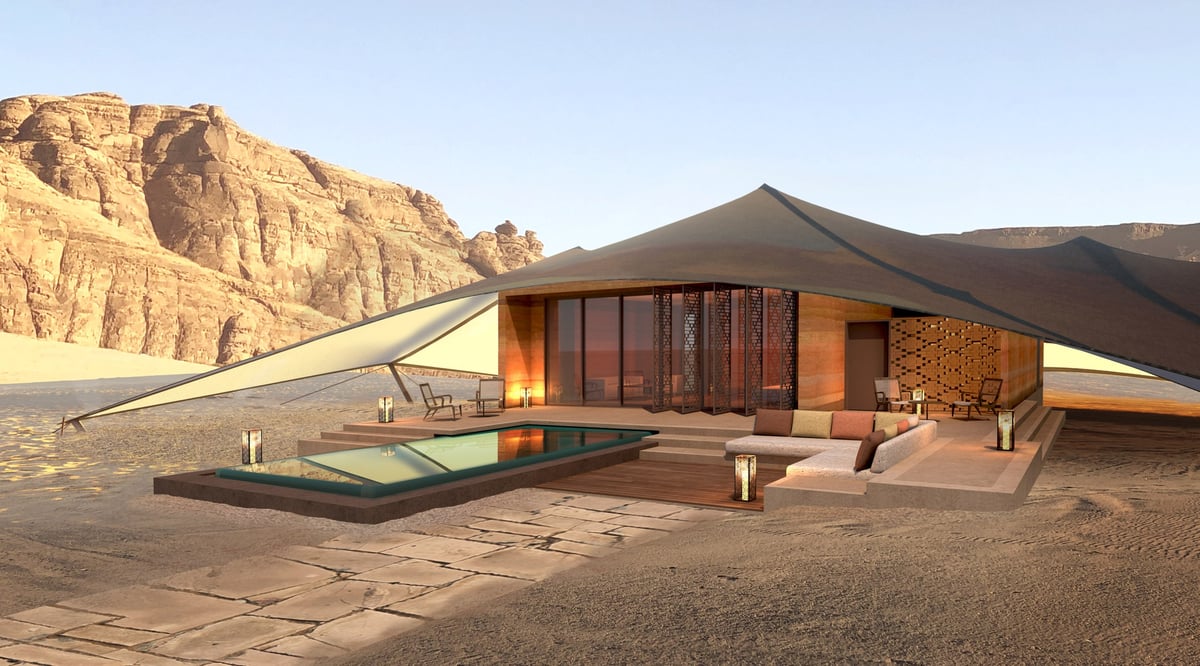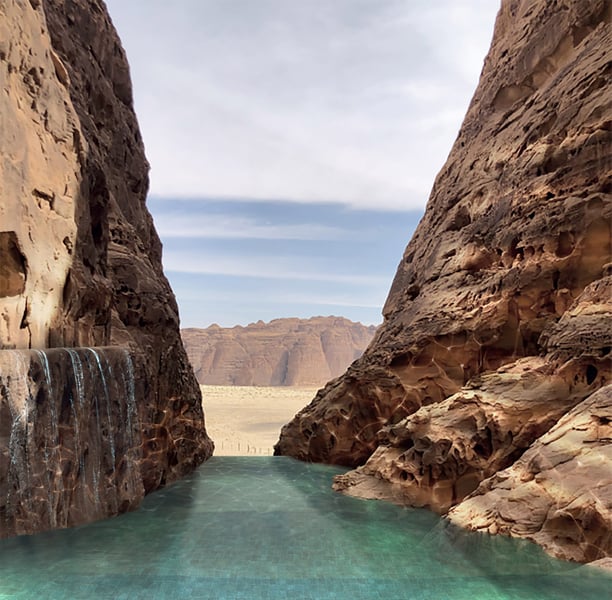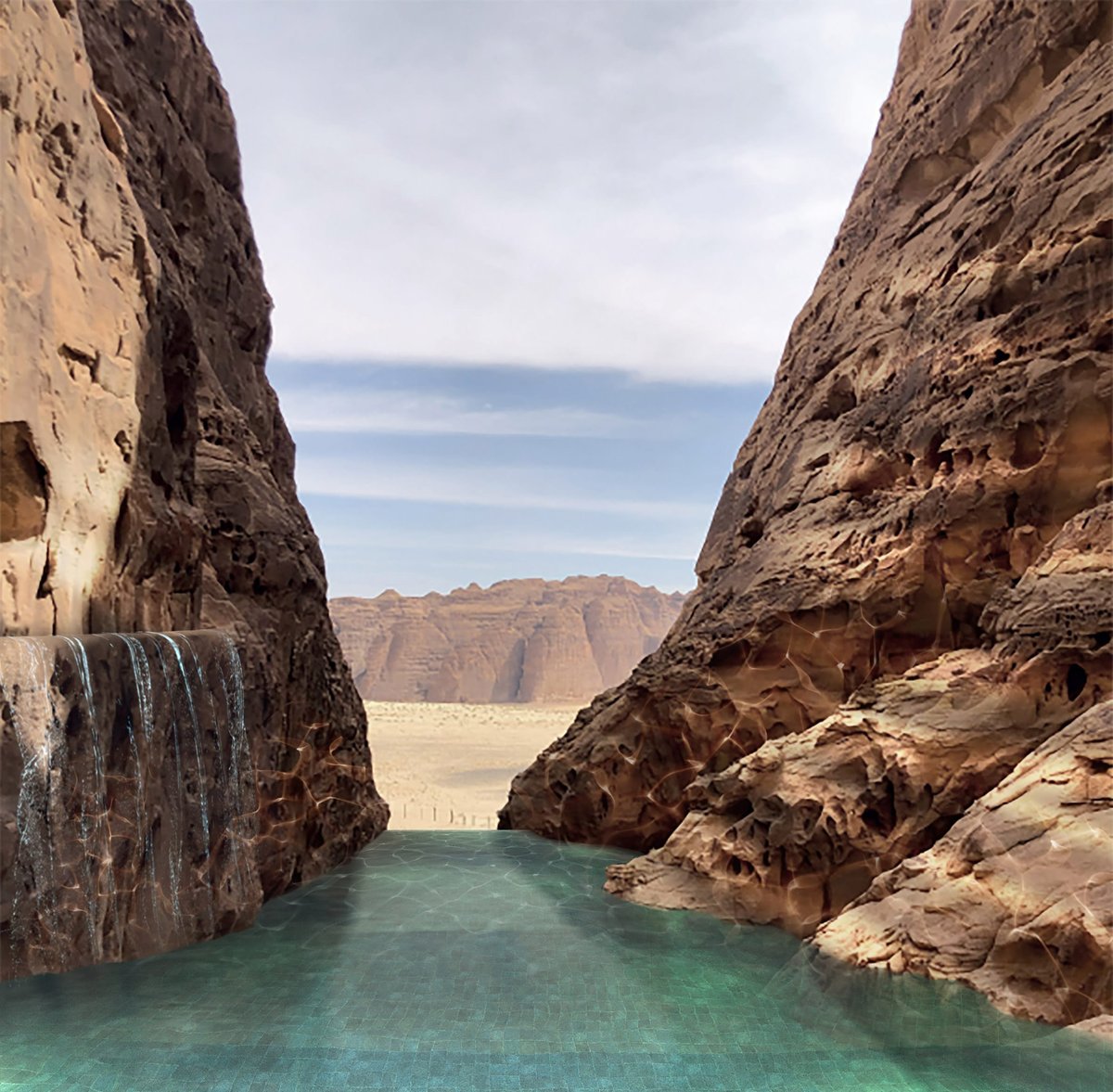 Ashar Tented Resort will also include multiple restaurants and a spa + pool on location, constructed with compressed-earth brick walls as well; the latter of which is flanked by natural rock formations. Or as Ledoux puts it – "suspended between two rock cliffs… with a unique sensory experience… to frame an elevated breathtaking view across the valley".
In keeping with the current trend of sustainability-is-sexy, AW2 has proposed limiting Ashar Tented Resort's environmental impact by using natural ventilation alongside the aforementioned canvas as opposed to air-conditioning, locally-sourced mud coating to render the walls, and remaining as unobstructive as possible within the AlUla desert landscape.
AW2's Ashar Tented Resorts is scheduled to officially launch in 2021 under the Banyan Tree brand.
Find out more in the original Dezeen interview here.