So you've heard the hype about the brilliant city that is Berlin and have decided to spend a long weekend in the German capital. Not sure where to start? Here goes nothing.
Friday Afternoon (Touch Down)
14:00
The first thing you're going to want to do when you touch down is buy a 72hr travel card (€26,70). Berlin's Metro is top notch and this travel card will be your key to this city. Over the weekend, trains and trams run 24/7.
15:00
Head straight to your accommodation, depending on what you're looking for, there are a number of great hotels or Airbnb options. We recommend that you stay in Neukolln/Kreuzberg if you're looking to Airbnb; or if you feel like you need a couple of nights in a hotel, Mitte/Prenzlauer Berg is your spot – we recommend Soho House, which boasts one of the only rooftop pools in Berlin. Neukolln, however, is the place to be if you're all about vibrant streets and plenty of cheap bars and eats.
---
---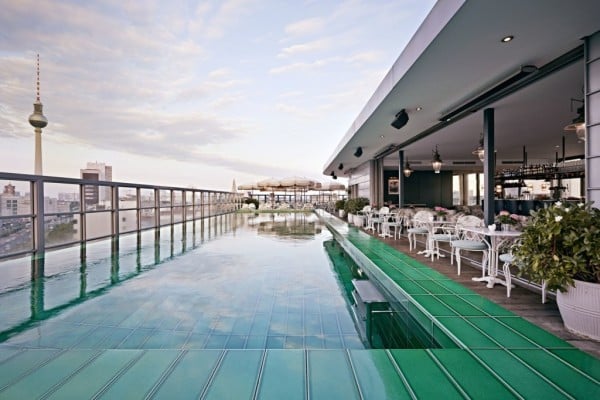 15:30
Once you've dropped your bags off it's time to get a little cultural. Neukolln is traditionally a Turkish ghetto, though ever since the closing of Tempelhof it is becoming ever more gentrified, it's cheap in comparison to most Western cities, but avoid remarking on this or flashing cash, as it's one way to make yourself unwelcome.
First thing to do is to grab a bite at the Turkish Market located on Maybachufer. The closest station to Maybachufer is Schönleinstraße on the U8 line. From there it's just a minute walk to the Market. There's a lot going on here, and you can pick up some great bargains, but we recommend heading straight to one of the dip and cheese stands. The assortment of dips, olives, cheeses and breads is extensive, but sellers normally speak English and are very friendly. Once you've picked up your produce, head to the canal and find a nice grassy spot in sun.
17:00
After your chow on the canal, head towards to Katie's Blue Cat, which is one of the best cafes in Berlin for a coffee, and if you're feeling like it, something sweet. Katie's is located on Friedelstraße, which is about a 5 minute walk from the market. Their coffees and baked goods are damn delicious, so we certainly recommend grabbing something there, and chilling on their streetside tables.
18:00
From Katie's, it's time to watch the sunset at the iconic Tempelhof Feld. Head back to Schönleinstraße and jump on the U8 heading towards Hermanstraße. Jump off at Boddinstraße. From there walk down columbiadamm to Mmmah and turn left. Tempelhof has a long and interesting history. One of its most famous uses was during the Cold War, where the Americans used it as their main terminal to access West Berlin and for the Berlin airlift. It's now just used as park space, a place where hundreds of Berliners go to relax, drink beers, BBQ or participate in some sort of sporting. The place is massive, so no matter how nice a day it is, you will always find a spot.
We certainly recommend you pick up a couple of Beers or some wine, from a Späty, which is a corner store that sells alcohol. Drinking alcohol on the streets and in parks is legal and a very common pastime. The beer selection is extensive, so if you want something tasty and cheap, grab a Sternburg, or if you're looking for something a little more class, then we recommend an Augustiner.Once at the park grab a bit of grass, and enjoy the view. There is also a great little community garden located just near the main entrance, where a number of people have built wooden structures for sitting on.
20:30
After the the park, it's time to get some more chow. Just a short walk from the park is Pizza X Pezzi, delicious woodfired pizzas by the slice. Or if you're feeling like some Asian, Pig & Tiger have delicious bao buns and bibimbap.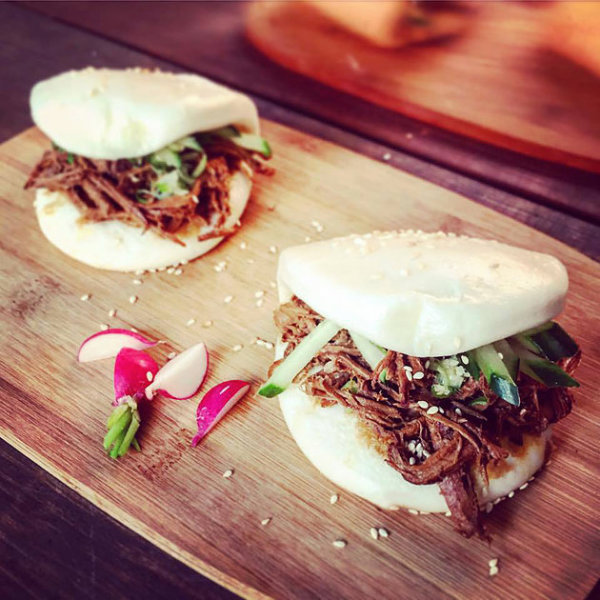 Close by are a number of great bars. We recommend heading to Keith first for a whiskey, or a delightful mixed drink.
---
---
After Keith just meander down the road to our favourite, Circus Lemke, great vibes and delicious drinks. The place is always pumping, but you can normally find a seat out the back. Circus Lemke is a great place to spend the evening, but if you're looking for more variety, head to Westerstrasse, which is a hopping street full of bars. Make sure you pop in at Twin Pigs on the way. Once on Wesertrasse, there are countless options, such as Nathanja & Heinrich or Tier, just follow the noise down towards Pannierstr.
23:00
If you're looking for a late night/early morning snack and a beer, head to Sahara Imbiss, you can also grab a beer at the Spaty next door, and hang out outside where people normally chew the fat, smoke darts and listen to live street music. If you're lucky enough to be around for the Neukolln 48 Stunden in June, it's basically a huge street festival focused on the diverse art and music of Neukolln.
Saturday
09:30
Soooo you made it to Saturday (we hope). After waking up, it's time to get some breakfast. We recommend heading up to Silo Coffee in Fredrichshain, the food is sensational.
11:00
After breakfast, it's time to hit the shops in Mitte. Take the train to Rosa-Luxemburg-Platz, which is on the U2. There are are a number of great shops around there, including, Soto, Civilist, Firmament, Lunettes, Acne and so on…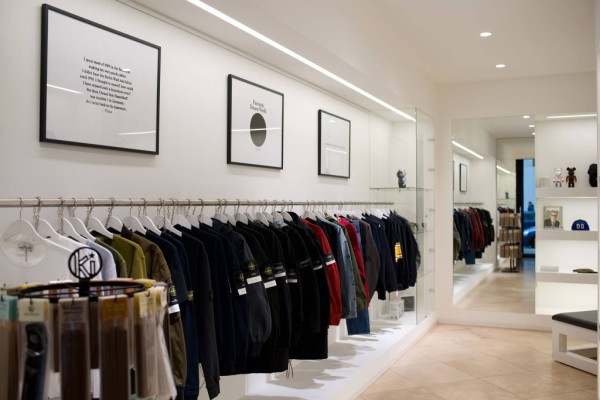 13:00
Shopped your little heart out and in need of some sustenance? Head to Shisho Burger for a delicious Japanese inspired burger.
14:00
Once you've completed your burger, it's time to take in a little culture. Just down the road is the KW Institute for Contemporary Art. With no permanent collections, there is always something new on. After you've checked out the art, you can grab a beer and relax in the courtyard.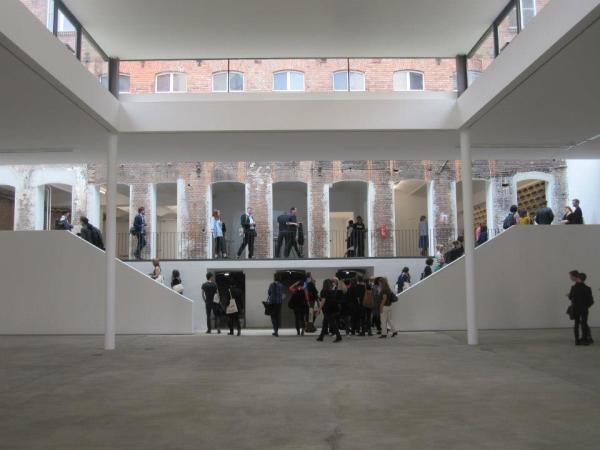 16:00
After downing your beer we recommend you head back to your accommodation, drop your shopping off, having a pre-launch lie down and put on your disco kicks.
19:00
Berlin is home to numerous tasty restaurants (by this stage you'll be well aware of this fact), so there are plenty of options for dinner. For a delicious steak and fries, check out Beuster Bar on Westerstrasse (a great place to start the night again given the endless amounts of bars).
---
---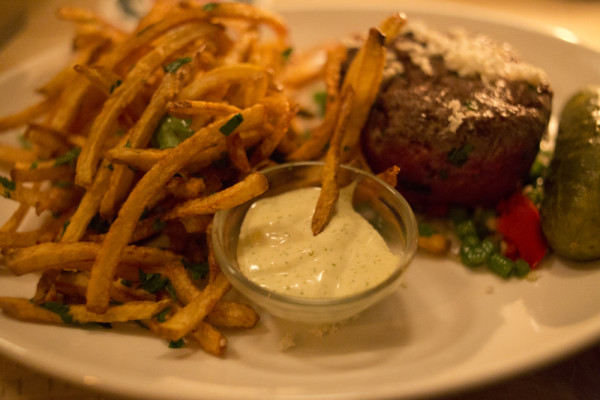 For some Korean, head to Pacifico. If it's Mexican you're craving, then Maria Bonita is calling you. For Italian, we recommend Bottega Nr. 6, Lavanderia Vecchia, or if you feel like splashing some cash, head to Cecconi's.
21:30
After dinner, a great place to head is Kluncherkranich, which is a rooftop bar offering some of the best views in Berlin. Certainly try and get there before the sun goes down if you're visiting in Summer. If the weather isn't great for a rooftop session, then head to Mamafor some latin/cubano/afrofunk tunes.
When you feel like moving to the next spot, just a short walk is Dschungel Bar, which has a fantastic fit out, resembling that of a smokey jungle.
By now you'll be feeling like a boogie. Berlin is world renowned for its clubs, but how good the venue is depends on the night that you visit. Check out Resident Advisor for the low down on the best nights for each venue. Go somewhere you like the line-up, or the music interests you, most clubs won't let you in if they think you're there because of the name. Ipse, Chalet, CDV, Berghain, OHM and Griessmuehle normally throw the best parties. Berghain has its reputation for a reason, with one of the best sound systems in the world, the best line-ups, and the most debaucherous scene. If you want to go, try early Saturday so you can try again the next day if you're bounced. The best time at Bergs is for sure the Sunday day and evening.
Sunday
13:00
After a big night out and a solid sleep in, it's obviously time for some food. The best place to head on Sunday is the Mauerpark Flea Market. This is the largest market in Berlin, and has stalls selling everything from vintage clothes to furniture, as well as hosting some great street performers.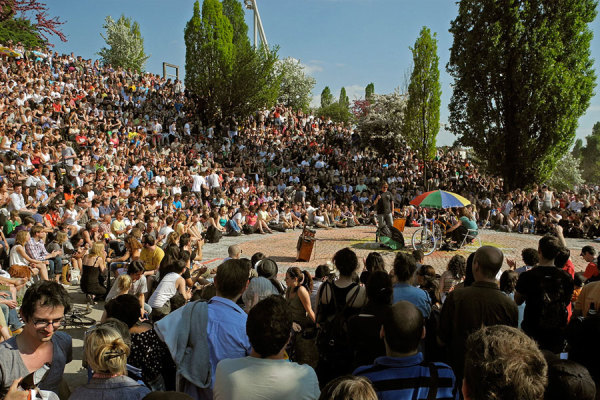 They also have a huge food section, which will hit anyone's taste buds on the head. It's a fantastic place to spend the afternoon eating and browsing stores. If you need a coffee hit, head to Bonanza Coffee, which is right next to the market.
16:00
When you've had enough of Mauerpark, it's time for a bit of 'hair of the dog', and the best place to do that on Sunday is Club Der Visionare. Famous for its Sunday sessions, CDV is a great club for relaxing, listening to tunes, and having a little boogie on the canalside terrace as things start to heat up. You can easily spend the afternoon/evening there, though if you feel like it, you can also head across to Berghain for a slightly more intense Sunday session.
22:00
After an afternoon/evening of revelry, you're going to be hungry (again). The famous Burgemeister near Scholeinstr is certainly the best place to chow down on a hearty burger.
---
---
Monday
10:00
Well that's it, you've survived an epic weekend in Berlin and had an absolute ripper of a time. Before heading to the airport though, you're going to need one last breakfast. Papilles is a great french restaurant that serves up a delicious breakfast. Or if you're feeling like a hearty American breakfast, head to Cab Slam and reminisce on the weekend that was.