Driving through the famously lush Queensland hinterland wouldn't be half as fun if you didn't know the best pit stops along the way. Next time you're planning that epic sunshine state road trip for the boys, take note of where the best country pubs in Queensland are.
To help, here's a list of 10 standouts, each noted for their history and atmosphere, and of course, the drinks list too. Grab a cold one at these establishments, and maybe even spend a night to get across these historic towns and really nail that Queensland outback adventure.
---
The Imperial Hotel, Eumundi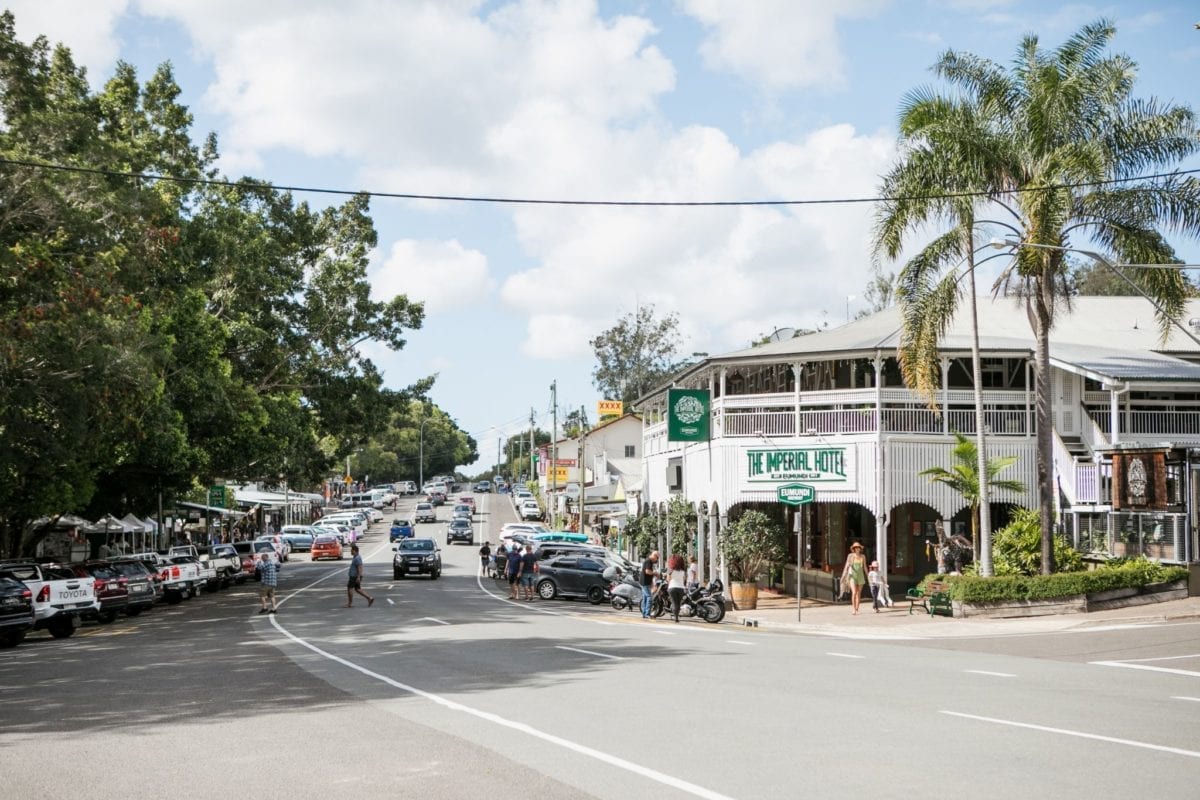 As one of the largest and most diverse country pubs in the country, this Sunshine Coast Hinterland gem retains it's "go-hard-or-go-home" approach to hospitality with a generously sized hotel, its own brewery, regional dining, and multiple spaces for live entertainment. The Imperial Hotel is an institution unto itself, constantly fueling the town of Eumundi with a palpable flow of energy. A stop here is unquestionable.
---
---
Address: 1 Etheridge Street, Eumundi
Contact: (07) 5442 8811
---
Rudd's Pub, Nobby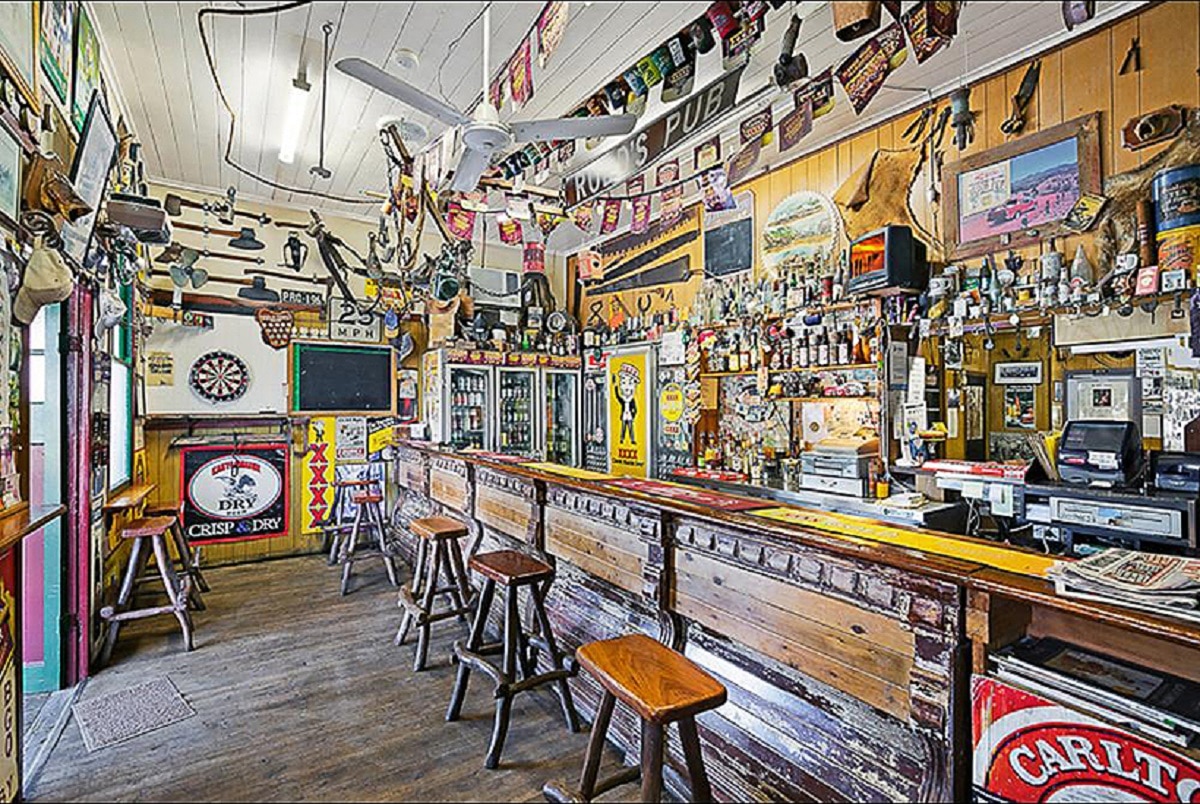 As with most of the best pubs in Queensland, Rudd's Pub feels like a time warp to an era far removed from modern society. Nostalgia plays a big role here, from the bar to rustic accommodation which will have you showering under a rainwater tank and using a repurposed beer tap to wash your hands. Steele Rudd, the pseudonym of Aussie author Arthur Hoey Davis, is the inspiration for just about every corner of this property, which dates back in 1893 and is widely known as the spot to be when on the Darling Downs.
Address: 45 Tooth St, Nobby
Contact: (07) 4696 3211
---
Bull & Barley Inn, Cambooya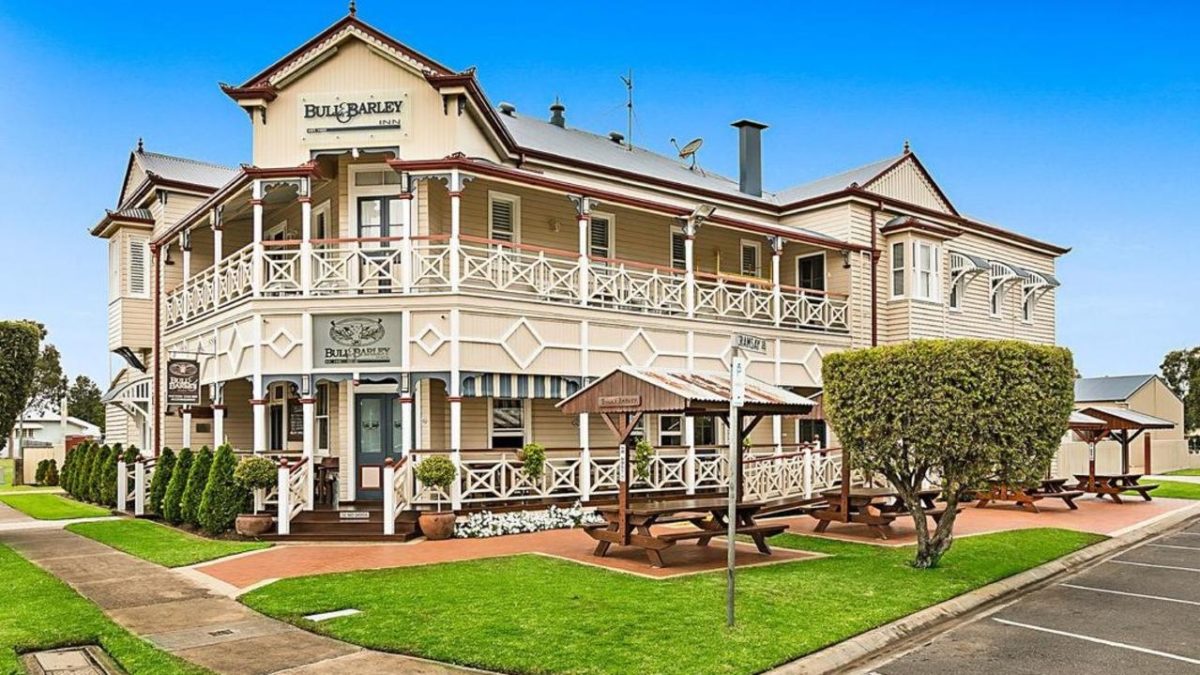 Bolstered by some excellent four-star accommodation, the Bull & Barley Inn is the best way to spend a trip to the quaint town of Cambooya. About a 25-minute drive from Toowoomba, the pub was first built in 1902 and has since remained a beacon for road-trippers and locals alike, getting by mostly thanks to a warm, welcoming atmosphere and some of the best steaks you'll find across the Darling Downs.
Address: 61 Elton Street, Cambooya
Contact: (07) 4696 1235
---
The Queens Arms, Roma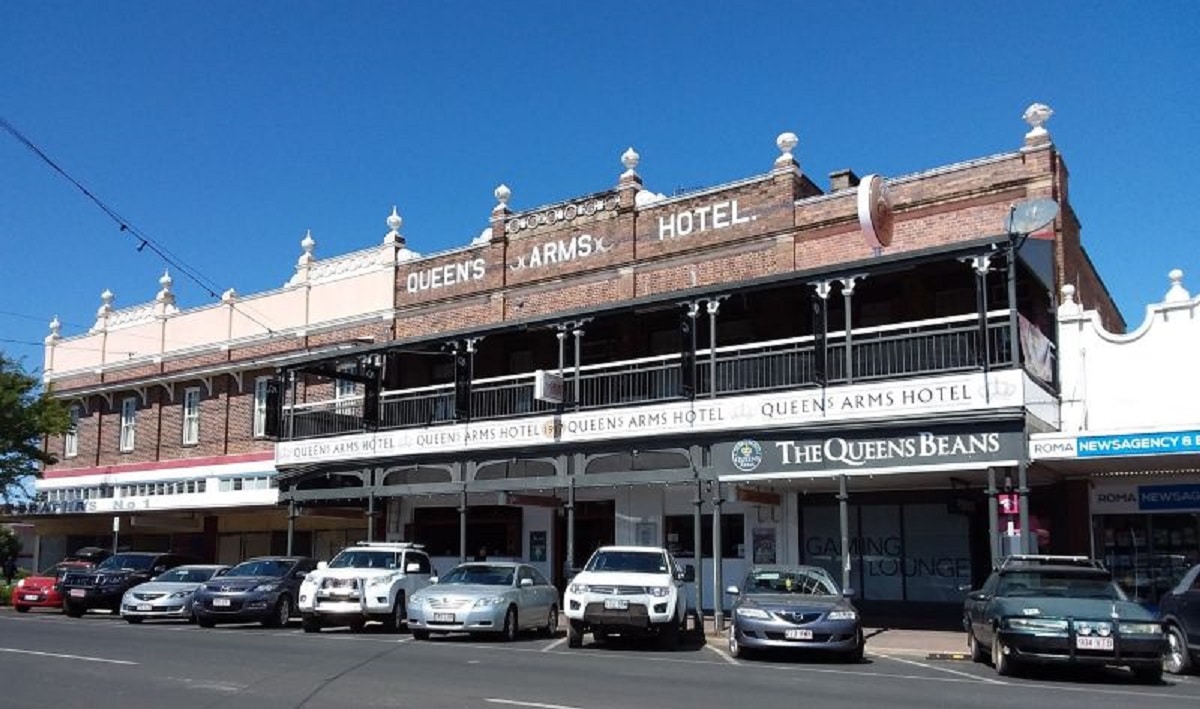 It'd be foolish to plan a road trip around the best country pubs in Queensland without taking a stop at The Queens Arms, which for over 100 years has been entertaining the small town of Roma with the typically bubbly and slightly rowdy atmosphere one would expect from an Irish pub. There's of course regular live entertainment, classic Irish pub food, and intimate accommodation so you can spend a night or two immersed in Roma's unmistakably country vibe.
Address: 88 McDowall Street, Roma
Contact: (07) 4622 1330
---
---
---
Birdsville Hotel, Birdsville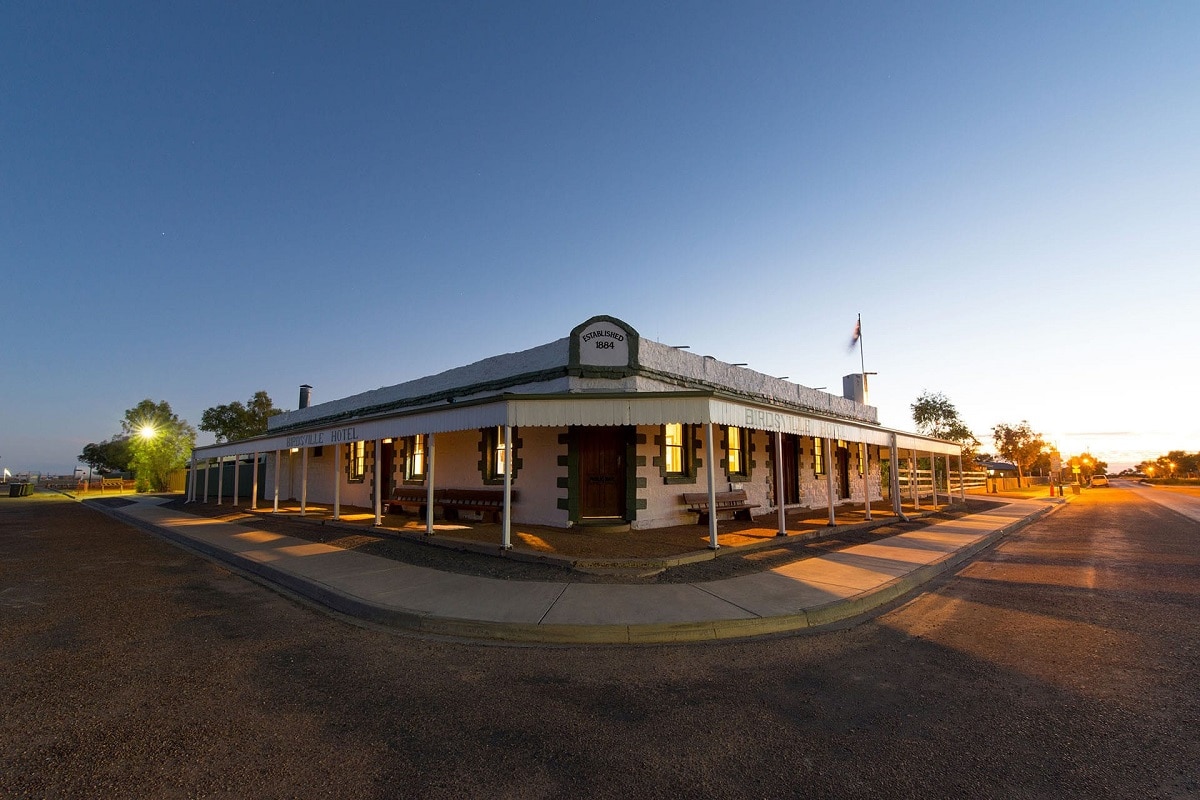 The iconic Birdsville Hotel may have changed ownership last year, but it's very much business as usual at this heritage-listed pub and hotel. Its sandstone facade has been etched in Australian history since 1884, standing strong even in the face of natural disasters throughout the years. Unsurprisingly, a drink here is a bucketlist item for anyone looking to really dive in deep to Queensland's regional scene, or explore Birdsville's annual events like the Big Red Bash and Birdsville Races.
Address: Adelaide Street, Birdsville
Contact: (07) 4656 3244
---
North Gregory Hotel, Winton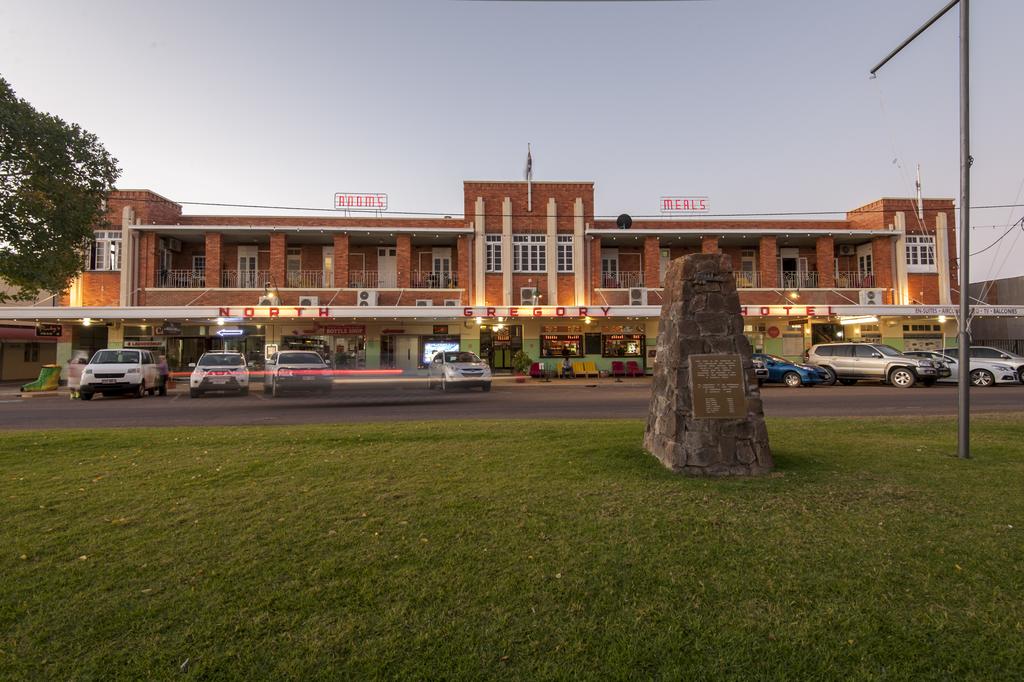 North Gregory Hotel, with its noir-style lobby and easy access to Winton's famous opal walk, was reportedly the first place Banjo Paterson performed the legendary Aussie tune 'Waltzing Matilda'. Of course that doesn't mean anything if the drinks aren't up to standard, and luckily this pub-hotel gets by just fine on its reputation for sporting one of the best drinks lists of any country pub in Queensland.
Address: 67 Elderslie Street, Winton
Contact: (07) 4657 0647
---
Wellshot Hotel, Ilfracombe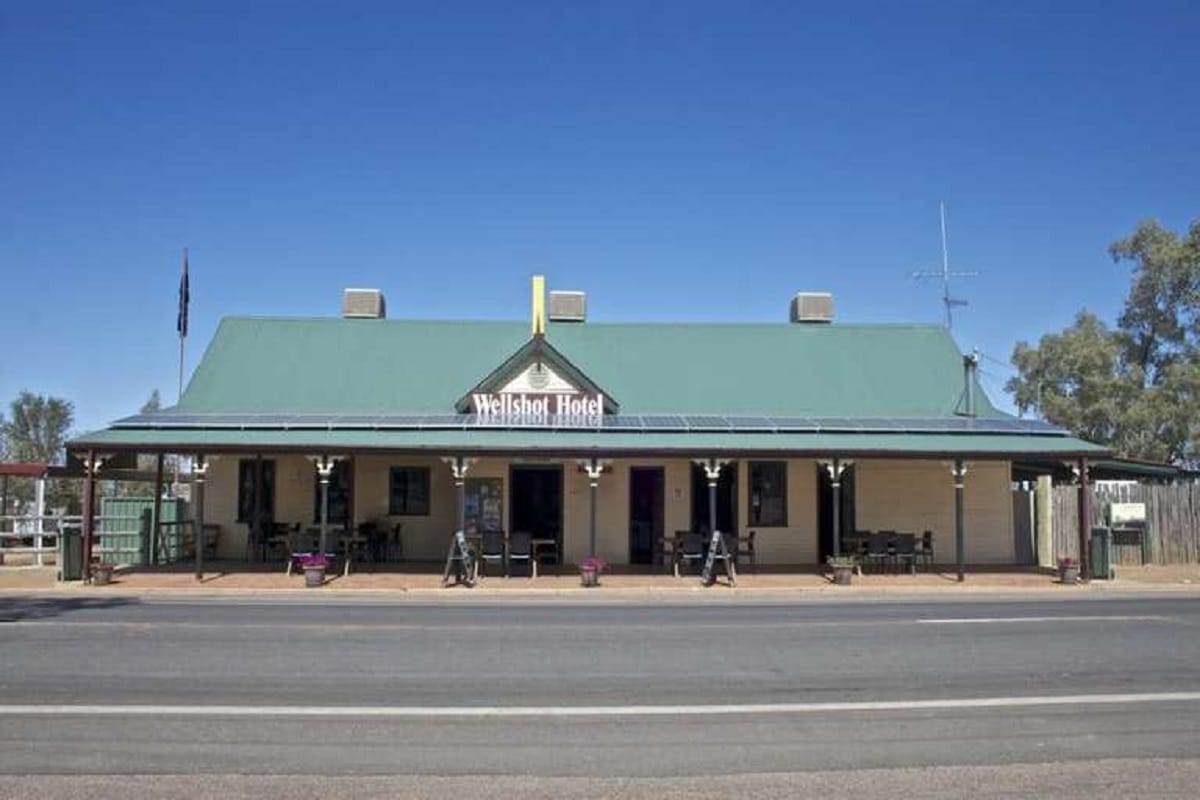 Dozens of hats line the ceiling, there's memorabilia just about everywhere you look, and locals may as well live here. Yep, by every measure Wellshot Hotel is the key to the small town of Ilfracombe and its source of life. The century-old hotel has long been referenced as one of the best country pubs in Queensland, with its numerous spaces, sizable beer garden, and decent accommodations.

Address: 20 Main Avenue, Ilfracombe
Contact: (07) 4658 2106
---
Walkabout Creek Hotel, McKinlay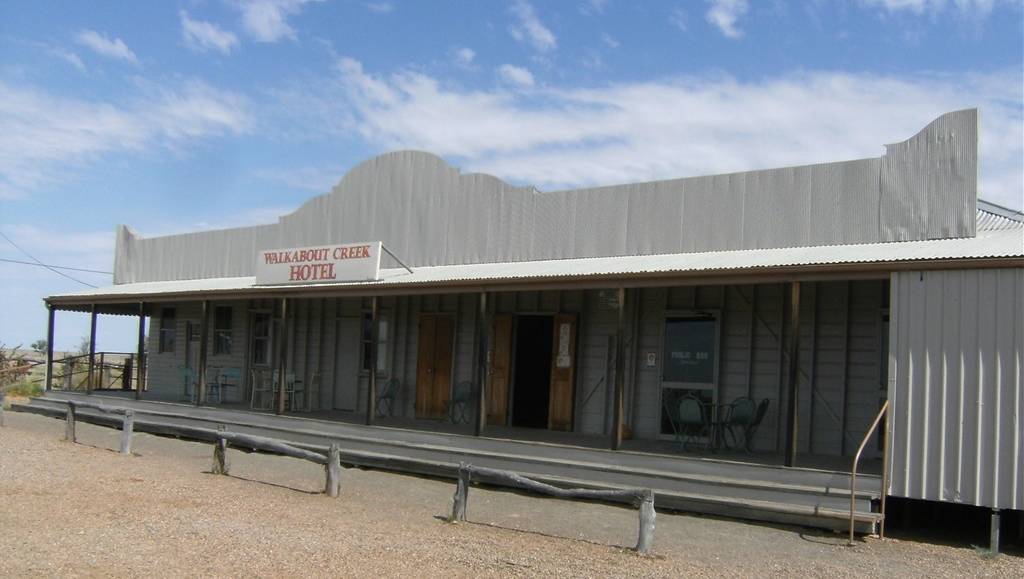 The spirit of Crocodile Dundee is inescapable at Walkabout Creek Hotel, given the film put this pub on the map back in 1986. You'll find Paul Hogan memorabilia just about everywhere around here, but what's more important is that this has remained a consistent hub of outback hospitality and generous pub meals throughout the years. If you want to spend the night in McKinlay, there's also a caravan park nearby.
Address: 27 Middleton Street, McKinlay
Contact: (07) 4746 8424
---
Dugandan Hotel, Dugandan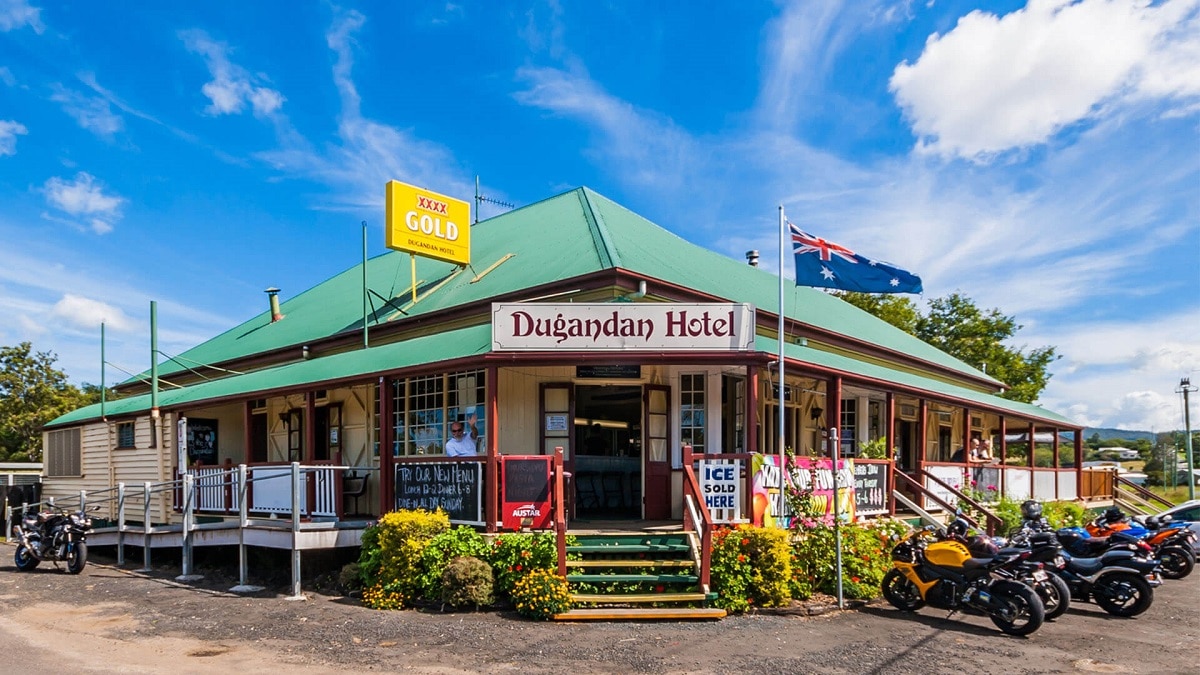 This roadside pub is a popular pit stop for motorists running around the Scenic Rim, which is probably why on any given night you'll be sharing the atmosphere with about a dozen classic cars revving in the parking lot. It's the type of scene you'd usually expect at a classic American pub, but 'The Dugie' is unmistakably Aussie at heart, especially with the classic pub grub and a casual beer garden out back.
---
---
Address: Mt French Road & Rathdowney Road, Dugandan
Contact: (07) 5463 1048
---
Country Life Hotel, Kin Kin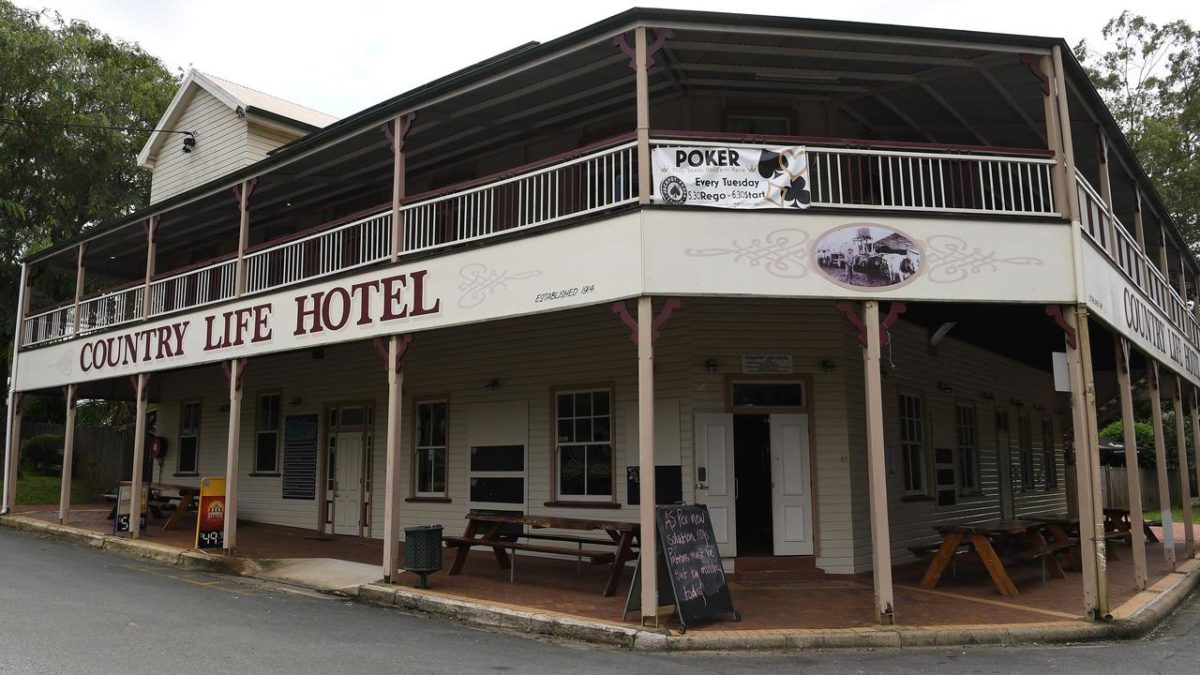 Kin Kin is only a 20 minute drive from Noosa, so there's not really any excuse to ditch the famously breezy destination and head inland for a bit of country-style hospitality. Country Life Hotel prides itself on its classic ambiance and homely cooking, and has since it was first built in 1914. If you're lucky, live entertainment should be buzzing about at the nearby barn, and if you want to stay and explore a bit more of Kin Kin then there's some decent accommodation on offer too.
Address: 69 Main Street, Kin Kin
Contact: (07) 5485 4103
Keen on a road trip in other states? Check out our lists of the best country pubs in NSW, Victoria, and Tasmania.